WASSUP Y'ALL. IT'S YA BOI PADLOCK JONES. 🔐 IT'S BEEN A MINUTE SINCE I GAVE Y'ALL WHAT THE STREETS IS REALLY WANTIN': ANOTHER REVIEW FROM YOURS TRULY. THIS TIME IMA BE TALKIN' ABOUT SOME RANDOM NIGGA NAMED MIKE. I DON'T REALLY WANNA CHECK IT OUT, BUT NICK IS MAKING ME DO IT. HE'S KINDA MY BOSS, SO I DO WHAT HE SAYS. I WISH I WAS A SELF MADE NIGGA LIKE HIM. THAT NIGGA FUCKIN' MADE HIS OWN WEBSITE AND HAS NEVER WORKED FOR ANYONE ELSE IN HIS LIFE. HE'S LIKE RICK ROSS. HE EVEN HAS SIMILAR FACIAL HAIR TO HIM. THAT'S BESIDE THE POINT THO. APPARENTLY MIKE IS A SUPER YOUNG MOTHERFUCKER FROM NEW YORK. I FUCKIN' HATE NEW YORK NIGGAS. IMA TRY TO KEEP IT 💯 THO. IMA TELL YALL IF HE'S GOOD 🔥 OR BOO BOO 💩. THE ENTIRE THING WAS SELF PRODUCED, WITH CO-PRODUCTION FROM SOME RANDO NAMED "DARRYL JOHNSON."
Ipari
WHAT THE FUCK DO "IPARI" MEAN❓❓❓ I TALK IN ENGLISH, NIGGA. AIN'T NOBODY TRYNA HEAR NO INTERNATIONAL SHIT. I COULDN'T UNDERSTAND WHAT THE FUCK WAS BEIN' SAID AT THE BEGINNING. THE SHIT JUST WENT ON & ON. THE TRACK WAS MORE THAN HALFWAY FINISHED BEFORE ANY ACTUAL MUSIC STARTED🔉. ONCE THE SHIT GETS GOIN' IT'S ACTUALLY NOT BAD THO. THE BEAT IS LO-FI, AND MIKE'S FLOW WAS DECENT 🤷‍♂️. IT'S NOT A GOOD SONG THO. I MEAN, IT AIN'T BAD. THE INTRO JUST MAKES THE TRACK UNLISTENABLE AS A WHOLE 🔇. IT'S AN UNCREDITED FEATURE FROM A MAN NAMED "ADÉ SAYYED."
ADÉ SAYYED WHAT, NIGGA?
Life Mask
I CAN'T STAND THIS LO-FI SHIT 😖. THE PIANO MELODY IS COOL, BUT THE SHIT IS JUST HARD TO LISTEN TO. THE SOUND QUALITY WAS SO BAD THAT I COULDN'T #STAYFOCUSED ON ANY OF THE LYRICS. HIS FLOW DIDN'T IMPRESS ME EITHER. THIS SHIT IS WACK 😤.
Ministry
THIS BEAT IS REALLY FUCKING COOL 😎. THE INCORPORATION OF HORNS🎺🎷 IS ALWAYS A GOOD CHOICE. THAT SHIT ABOUT RUNNING & JUMPING WAS CATCHY AS FUCK! THE SONG ENDS WITH A LONG CONVERSATION 🗣. I WASN'T LISTENING TO ANYTHING THEY SAID, BUT THE WAY IT ENDED MADE ME CHUCKLE 😂.
Of Home
THE STATIC AT THE BEGINNING OF THIS SHIT STARTLED ME 😳. THE PRODUCTION SOUNDS LIKE PURE DIZZINESS 😵. IT'S KIND OF A MESS. THE WAY HE'S FLOWING MAKES THIS SHIT SOUND LIKE A FREESTYLE. THIS IS FUCKING TERRIBLE. IT'S SONIC BARF🤮.
Time Ain't Enough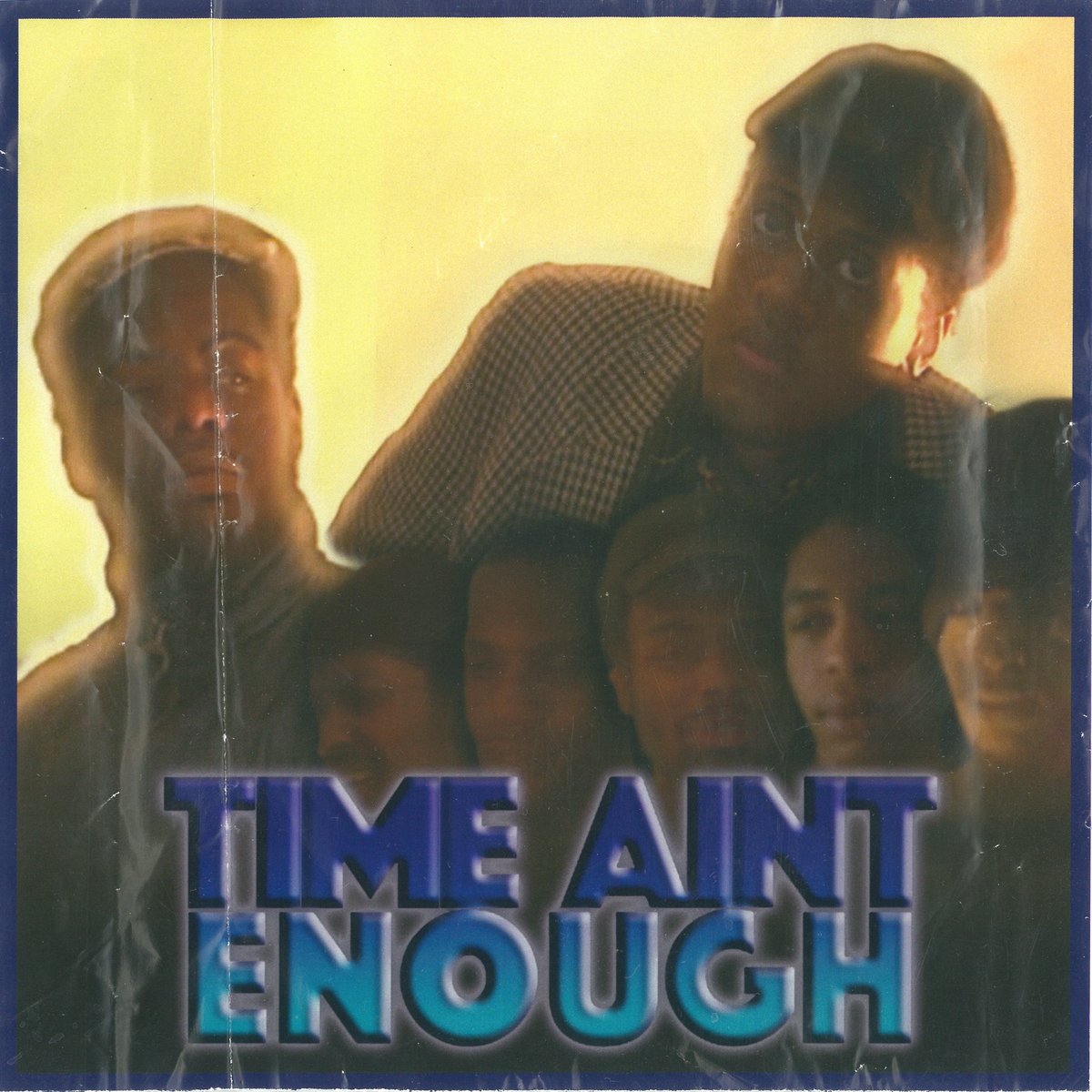 THIS IS A PRETTY GENERIC SONG. IT DOESN'T STAND OUT IN ANY WAY. THAT SHIT ABOUT BLACK SOAP BEING POWERFUL SOUNDED FUCKING RETARDED 😆. SORRY FOR USING THE R WORD, BUT I DON'T BELIEVE ANY SPIRITUAL SUPERSTITIOUS BULLSHIT LIKE THAT 👻.
God Save the Queen
THE BEAT ON THIS SONG IS ACTUALLY PRETTY FUCKIN' GOOD👌. IT'S MUCH LIGHTER THAN ANY OF THE OTHER INSTRUMENTALS. WHENEVER THE MUSIC I'M LISTENING TO IS THIS LO-FI I CAN NEVER PAY ATTENTION TO THE LYRICISM. I'M JUST GONNA ASSUME THAT IT'S NOT VERY DIFFERENT FROM ANY OF THE OTHER SONGS.
Comfort Ajoke
THIS IS A NICE WAY TO END THE PROJECT 👍🏽. THE SOUND QUALITY IS STILL SHITTY, BUT THE MUSIC ITSELF SOUNDS PRETTY LIGHTHEARTED. AGAIN, THE WORDS WENT INTO MY LEFT EAR AND STRAIGHT OUT THE RIGHT ONE. IT'S RELATIVELY DECENT THOUGH.
Final Thoughts
I'M NOT FEELIN' THIS ONE, DAWG.
I PERSONALLY JUST DON'T REALLY UNDERSTAND WHY THE FUCK SOME ARTISTS INTENTIONALLY MAKE THEIR WORK SEEM LIKE IT WAS DONE BY AN AMATEUR 🤔. THIS SHIT SOUNDS LIKE IT WAS RECORDED WITH A TOY 🚂 INSTEAD OF A LEGITIMATE, PROFESSIONAL MICROPHONE 🎤. IT'S WACK.
Favorite Song: Ministry
Least Favorite Song: Of Home
D-