This mixtape was released on March 1st this year. I usually don't review mixtapes that are just a collection of freestyles over other people's beats, but I feel like Ace Hood is a really under-appreciated artist, and I don't see that many people talking about this project, so I wanted to give it some shine. The last project I checked out from Ace Hood was that Undefeated mixtape, which wasn't that great. It has a few songs on it that I really like though. His flow on A Rose is impeccable to me. Most of the tracks on that project were severely average though. Hopefully this project is better. There aren't nearly as many tracks, so there won't be as much filler. I haven't heard every Body Bag mixtape he's dropped. The only one I really remember is Body Bag, Vol. 2. The opening track to that project is hard as FUCK. Same goes for Geek'n, which is one of my favorite Ace Hood songs. If I'm not mistaken that mixtape actually had original production. I might be wrong though. Anyway, I heard a few singles from this project, and they sounded pretty goddamn great, so I think I'm gonna like this project.
1. Intro
For the intro, he ripped the audio from a YouTube video called WHAT HAPPENED TO ACE HOOD? It's actually a really well made video. I recommend checking it out if you're unfamiliar with Ace Hood because it's a good way to learn about who he is. The track itself obviously isn't something that I'm gonna listen to again in the future, but it's cool that he used a YouTuber's content for the intro.
2. We Ball produced by 
Julz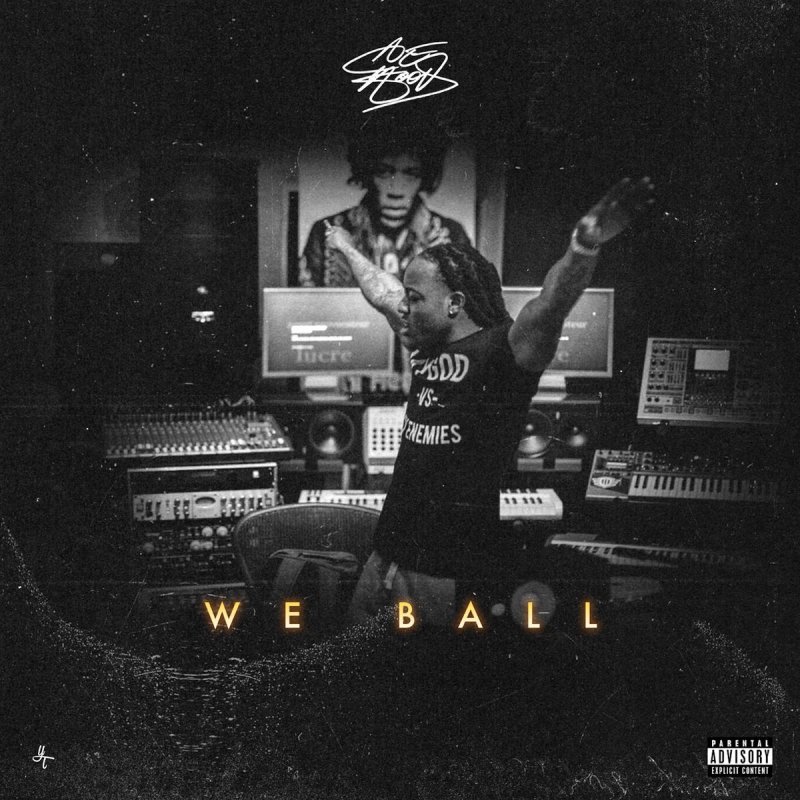 This is one of two completely original instrumentals on this project. I'm not familiar with this Julz person, but this beat is dope as hell. Mitch Findlay of HotNewHipHop likened it to something Yelawolf would rap over, and I definitely see the similarity. I can't really get into most of Yelawolf's music, but this shit is dope. I'm not crazy about the sung vocals on the intro, but the actual verse is really good. The lyrics are what you'd normally expect from Ace Hood. That's not really the selling point of the verse. Like most Ace Hood tracks, the aspect of his performance that really stands out to me is his flow. He floated over this beat effortlessly. He sounds smooth as hell on this shit. It just gets better as the verse progresses. It sounded like it ended a little prematurely though. I thought he was gonna keep going, but he stopped in order to sing the outro. I think this is a pretty good track. It didn't blow me away or anything, but I definitely enjoyed it. This shit is dope to me.
3. Repercussions featuring 
Slim Diesel
produced by 
Bighead
This track is a remix of Overdose by YoungBoy Never Broke Again, which appeared on his debut album, Until Death Call My Name. It came out in April of last year. I'm not a fan of NBA YoungBoy at all. I haven't even actually listened to Overdose to be honest. There's pretty much zero chance that I'd like it more than this version. Anyway, the instrumental is pretty cool. The first verse from Ace Hood is pretty solid. It's not anything special lyrically, but his flow is nice. One thing that kinda left me scratching my head about that WHAT HAPPENED TO ACE HOOD? video is when the guy who made it said that Ace Hood is "lyrical." I really don't think that's true at all honestly. I mean, Ace Hood's bars aren't particularly bad. They just don't really stand out at all. He rarely says anything that catches my attention. Honestly, the only reason I like him so much is because of his flow and energy. He just sounds really good rapping. His verse wasn't super impressive on this song. It was cool though. Slim Diesel's verse was average as hell. One thing that kinda bothered me about it is the fact that his ad-libs were so loud. They actually drowned out some of his bars, so you couldn't even hear what he was saying. Overall, I think the song is slightly above average. I like it, but it's not as good as the previous track, and it's nowhere near his best work. I enjoyed it though. It's dope.
4. In My Bag produced by 
Tay Keith
This track is a remix of a song by Moneybagg Yo called Doin' It. I've never heard a single song by Moneybagg Yo. I've never even heard him on features. Hmm… I just listened to his remix of Sicko Mode, and he literally sounds like a carbon copy of Kevin Gates. Seriously, if I didn't know any better I would think it was him. It's honestly ridiculous how similar he sounds to him. It's even more absurd than the similarity between Desiigner and Future. I saw somebody say he sounds like a mix between Yo Gotti & Young Dolph. I guess I can KINDA see that. Kevin Gates is a much more obvious comparison though. Anyway, I don't really like this beat from Tay Keith that much. It's not bad I guess. It's decent. The song as a whole isn't really that good to me. It's definitely better than the original song, but it's still not good enough for me to want to return to it. I think if the production was better I'd like it. Ace's flow is cool, but other than that nothing about it really stands out. It's just one slightly above average verse over an underwhelming Trap beat. It's an okay song. I won't be returning to it though.
5. Practice produced by 
Bricks da Mane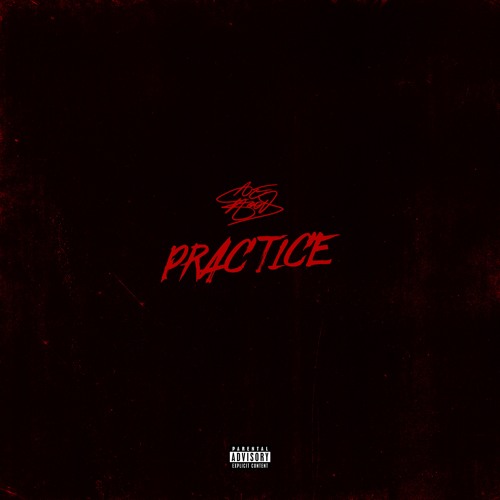 This is a remix of a song called Ultimate Gangsta by Giggs featuring 2 Chainz. I've only ever heard Giggs' feature on that No Long Talk song by Drake. His verse on that track is awful. Anyway, this beat is fucking amazing honestly. This is definitely the best beat on the mixtape so far. I don't know who this Bricks da Mane guy is, but he put his ASS in this beat. It's hard as… Uh… Bricks… So, uh, anyway, Ace Hood fucking SNAPPED on this shit. This beat is perfect for him, and his flow sounds so fucking good over it. This is definitely the best song on the project so far. I just listened to the original version of the song. Man… Giggs fucking sucks. Thank God Ace Hood did this beat justice because Giggs fucking ruined it. The way Ace went through the whole alphabet during the last part of his verse was awesome. This shit is amazing honestly. He slaughtered this shit. This song is dope af.
6. Activated produced by 
D.A. Doman
This is a remix of ZEZE by Kodak Black. I actually don't really like this beat personally. It sounds like Hawaiian Punch in the form of music. I think Ace Hood did a decent job with it. He didn't rap well enough for me to want to listen to this again though. His verse is definitely better than any of the verses that made it onto the original song. I feel like this track ended really abruptly. It doesn't sound like it ended properly. This is definitely one of the weaker songs on the album so far. I think it's slightly more enjoyable than In My Bag, but I'd still never listen to it again. It's decent though.
7. Eye of the Tiger produced by 
Metro Boomin'
This is a remix of Space Cadet by Gunna, which appeared on Metro Boomin's NOT ALL HEROES WEAR CAPES album. That was actually one of the only songs on that project that I liked, so it'll be interesting to see if Ace Hood did it better. The hook on this version is kinda cool, but it's not as catchy as Gunna's version. In terms of the actual verse, it's definitely an improvement over the original version. However, if I had to choose one I'd probably go with Gunna's just because the hook is so much catchier. They're both good though. I fuck with this.
8. Count On produced by 
Julz
This is the second completely original instrumental on this project. The beat's just slightly above average in my opinion, but I actually like Ace Hood's melodic hook a lot. The first verse wasn't anything special. The second verse was a lot better. It still wasn't amazing or anything, but I enjoyed it. This is a cool track. It's definitely not one of my favorites from the project. It's not gonna blow anyone away. It's a solid song though. I don't have any issues with it. It's dope to me.
9. 🐐 produced by 
Boi-1da & Allen Ritter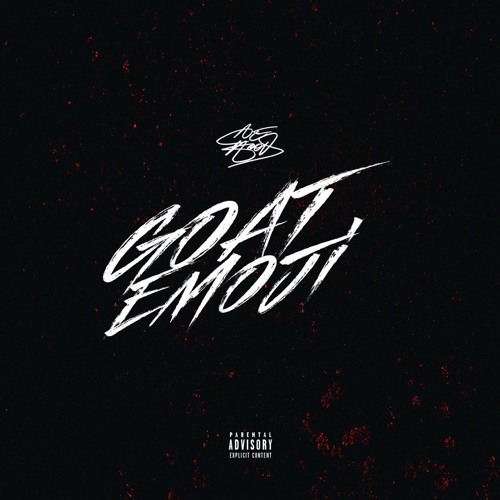 This is a remix of Mob Ties by Drake. I think the pitch of the instrumental is slightly shifted up. It's probably only adjusted by like one semitone. This is definitely the superior version of the song. Some people may miss the sung vocals from Drake, but the actual rapping is 10x better. Drake's flow seems lazy as hell compared to this. I'm glad Ace Hood actually did this beat justice. The verse is dope. Again, it's not really that interesting lyrically. His flow and aggressive delivery are what make it entertaining. Lyrically, it's pretty goddamn boring. Overall I think this is a dope track though. I fuck with it.
10. Bluffin' produced by 
Timbaland & Milli Beatz
This is a remix of Untouchable by Pusha T. That's already a flawless song, so there's no way this version could've been superior. It's actually pretty good though… It's pretty much a Trap remix of Untouchable. I'm not sure who edited the beat. I still prefer the original, but I think this was a good way to make the beat fit Ace Hood's style. Once again, his flow was really nice on this track. It's not better than Pusha T's version, but I think they switched up the production enough for me to keep this in my iTunes library alongside Untouchable without it feeling redundant. This shit is dope.
11. Live Life produced by 
Kanye West, DJ Clark Kent, CBMix & Ronny J
As you can probably guess from the production credits, this is a remix of I Love It by Lil Pump, which is a fucking horrific song. I still don't really like the beat, but this is easily the best remix I've heard of this track. I didn't even really care for the Family Bvsiness version. Ace Hood flowed really well over this beat though. He sounds smooth as hell on this track. I think this is one of his best verses on the whole project to be honest. I mean, it's not as good as Practice, but it's really good. I even kinda liked the autotuned outro. This definitely isn't one of my favorite tracks, but I enjoyed it. This shit is dope.
12. Lifestyle produced by 
Team Salut
This is a remix of an Afrobeat song by Afro B called Drogba, which features Wizkid. I actually really like that song. Ace Hood flowed over the instrumental pretty well though. It's not any better or worse than the previous couple of tracks. The one issue I have with this track is the super abrupt ending. It's not quite as bad as the ending of Activated, but it's still pretty rough. However, I enjoyed the song overall. It's definitely not one of my favorite tracks, but I think it's dope.
13. A Vibe produced by 
Legendury Beatz
This is another Afrobeat remix. This time Ace Hood's spitting over the instrumental for Ojuelegba by Wizkid. I don't like the original song as much as I like Drogba, but I think the actual beat is a little better. I think Ace Hood really did a great job with it too. It honestly sounds like an original song by him. If I didn't know this was on this mixtape I would've assumed it was his track. I think this is one of the better tracks on the project honestly. Ace Hood sounds really good over this shit. This is dope.
14. Thoughts Interlude produced by 
T-Minus & Yakob
This is a remix of Pretty Little Fears by 6LACK. That's at least the second best song 6LACK has ever made. The only one that you could MAYBE argue is better is prblms. I think this version from Ace Hood is cool, but it's nowhere near as amazing as the original song. This beat is phenomenal, but I kinda wish whoever recorded it for him would've chopped it up and edited it to make this song a little more original because there's absolutely no way in hell anyone's gonna prefer this over the original. It's a decent track though. I kinda like it. There's just no reason for me to listen to it when I have the original song. This is okay though.
15. The Warm Up produced by 
Boi-1da, CuBeatz & Allen Ritter
This is a remix of Travis Scott's song NC-17, which appeared on his mediocre 2018 LP, AstroWorld. I don't really remember anything about that song aside from the fact that I didn't like it. The beat's cool though. It's not amazing or anything, but it's sufficient. Anyway, Ace Hood did a pretty good job with this track. It started off kinda slow, but as the song progressed his performance got more and more impressive. It's not mindblowing or anything, but I enjoyed it. It's definitely a step up from the original song in my opinion. This is a pretty good track. I fuck with it. It's dope.
---
This is a good mixtape. It's much more enjoyable than that second Trust the Process project he dropped last year. There aren't any songs on this project that I'd call bad. There are certainly songs that I won't be returning to, but the majority of these tracks are good to me. He's not really doing anything he hasn't done a million times in the past. He's just spitting generic motivational shit about how he's hustling hard. Like I said earlier in this review, the main selling point is his flow and energy. He just sounds really good on the mic. The lyrics really go in one ear and out the other, which may be a turn off for some people. If his lyrics were just as good as his flow he'd probably be one of my favorite rappers to be honest. I still think he's an underrated artist though. I feel like he appeals to a wide audience, but it seems like nobody ever really talks about him for some reason. If you're already a fan of Ace Hood, I don't see any reason why you won't like this project because he's giving us what we know and love him for. If you're not familiar with him this is a good taste of the kind of rapper he is. It's definitely a better showcase of his skills than Trust the Process 2. If you've never liked Ace Hood before, this'll do nothing to change your opinion of him. I fuck with this shit though. It's dope.
Favorite Song: Practice
Least Favorite Song: In My Bag
72