This extended play was released on March 15th this year. I'd actually never heard of this Planit Hank guy until a few minutes ago. One of the singles from this project got posted on HotNewHipHop, and I loved it, so I decided that I'd go ahead and check the full EP out. According to the bandcamp page, Planit Hank is an "upcoming super producer" from Long Island. This appears to be his debut project. It's pretty impressive that he got so many exciting features for it. I'm actually kinda surprised I haven't seen more people talking about this. I think this shit is gonna be really good. It might actually end up being one of the best projects of the month. Obviously every track is produced by Planit Hank, aside from the two remixes at the end.
1. The Omen featuring 
Canibus, Chris Rivers & Kool G Rap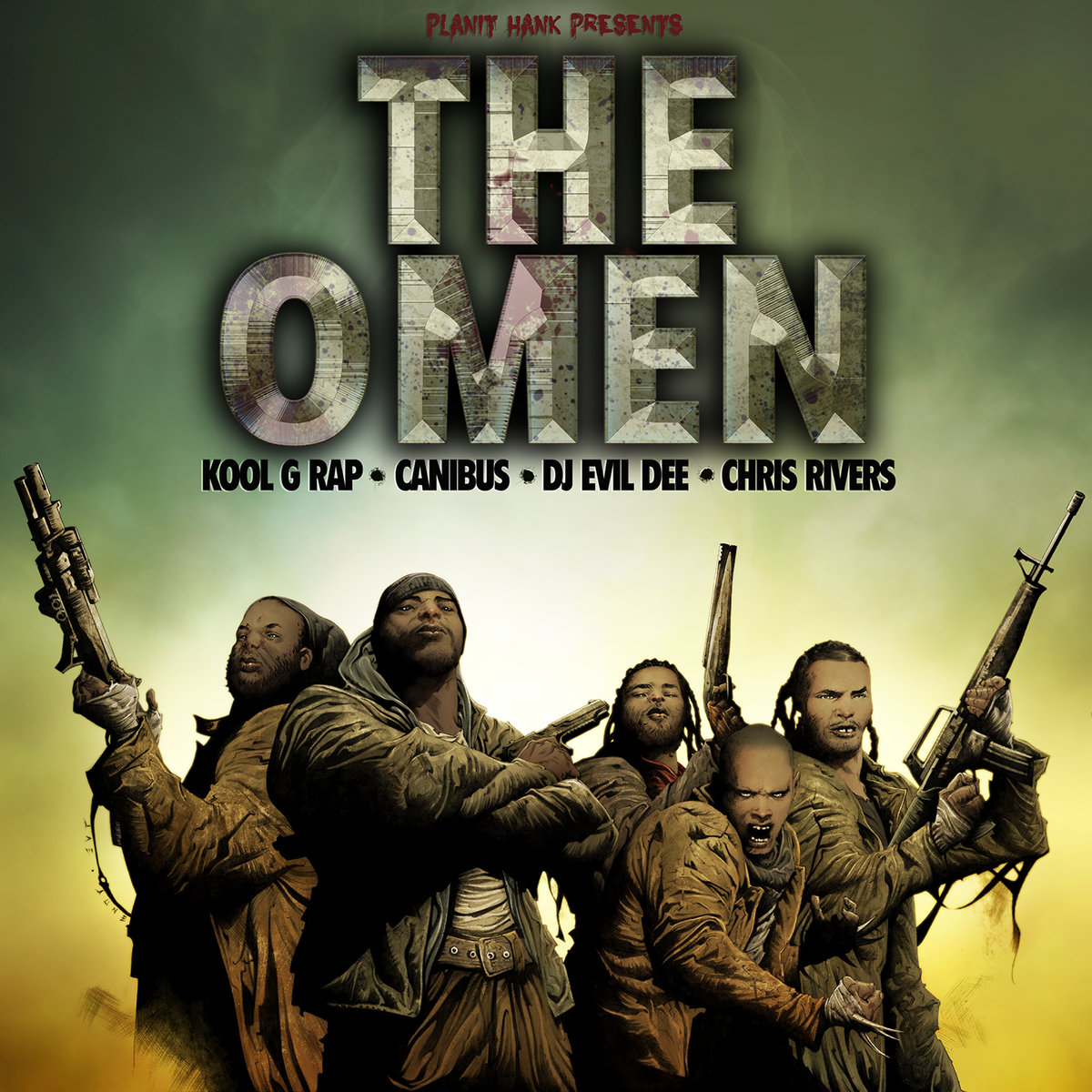 Apparently this song was originally released in February of 2018. Oh shit. This beat is hard as hell. The first verse from Canibus was really nice. It had some weird lines though. There's a line in there where he talks about taking Chris Rivers to the movies to show him "how hardbody Godzilla was once upon a time." Umm… Why… Why did he feel the need to rap about that? That just makes him sound so fucking old, and not in a cool way. The rest of the verse was really dope though. The cuts on the hook from DJ Evil Dee are cool. Chris Rivers killed that second verse. Kool G Rap had a really nice verse at the end too. This is a really great song. Maybe the hook could've been a little more exciting, but other than that I think this is fantastic. This shit is dope af to me.
2. Finish Him featuring 
Styles P, Conway the Machine & Lil Fame
This song has cuts from DJay Jung, who I don't think I've ever heard of. Anyway, this song has another amazing beat. It's even better than the previous one in my opinion. Honestly, it's fucking awesome. I love it. I definitely gotta keep my eyes on Planit Hank after this because dude is talented as hell. I feel like the art for this single fits really well with the sound of the production. Anyway, Styles P fucking slaughtered that first verse. He sounds so good over this dark beat. The cuts from DJay Jung on the hook are really dope too. They're much more impressive than the cuts from DJ Evil Dee on the previous track honestly. The second verse from Conway was hard as hell too. Goddamn. This shit is so fucking hard. Lil Fame killed that final verse too. Man… This song is incredible. I love this shit. I don't have a single nitpick. This shit is dope af.
3. Life in Crooklyn featuring 
Jeru the Damaja, Buckshot & AZ
Jeru the Damaja is probably the most surprising feature on this whole project. I haven't heard from him in a LONG ass time. Anyway, this song has yet another phenomenal beat. It's a lot less dark than the previous track. It's still fantastic though. I love this Planit Hank guy. Jeru killed the first verse. He's rapping about how hard it was growing up in Brooklyn. You know… Crime n' whatnot. This shit is fire. Buckshot referred to Brooklyn as "Brooknam" in the second verse. I've never heard that before. I've heard people call Fayetteville "Fayettenam" though. Anyway, Buckshot's verse was pretty dope. The cuts from DJ Evil Dee are nice. Man, AZ sounds perfect over this beat. This is a really good song. It's probably my least favorite track so far, but I still enjoyed it quite a bit. It just didn't blow me away like the previous couple of tracks did. I really love the production though, and all three of the verses were nice. This shit is dope.
4. 80s & 90s featuring 
Mall Grime
Mall Grime is the only featured artist on this project that I've never heard of before. I did a quick Google search of his name, and I didn't really find anything. It seems like this is the only song he's ever done. I might be wrong. Anyway, I really love the piano-driven production on this track. This is pretty much Mall Grime's tribute to 80s & 90s Hip Hop. The first verse was pretty tight. The way DJay Jung inserted the samples from all the artists Mall Grime is referencing during the verses is a little jarring to be honest. It doesn't ruin the song, but I could've done without it. It's cool during the hook, but the way they're inserted in the middle of the verses is kinda distracting. This is definitely my least favorite track so far. I still like it though. I think it's a good song. The production is definitely my favorite aspect of this track. Some of the samples in the middle of the verses sound kinda awkward—especially the Pete Rock & Brand Nubian ones—but overall I enjoyed this track. This is dope to me.
5. What Happened to the Streets? featuring 
Benny the Butcher & M.O.P.
This was the single that I heard before checking this shit out. I fucking love it. The beat from Planit Hank is hard as hell, and Benny fucking slaughtered that first verse. The cuts on the hook from Shylow the BeatYoda, who I've never heard of, are great. Billy Danze did his thing on the second verse. He definitely had my least favorite verse on the track though. Lil Fame killed that final verse. Man, it's gonna be hard as hell to choose a favorite track. This shit is amazing. I love this song. It's dope af.
6. The Omen (Remix) produced by 
DJ Evil Dee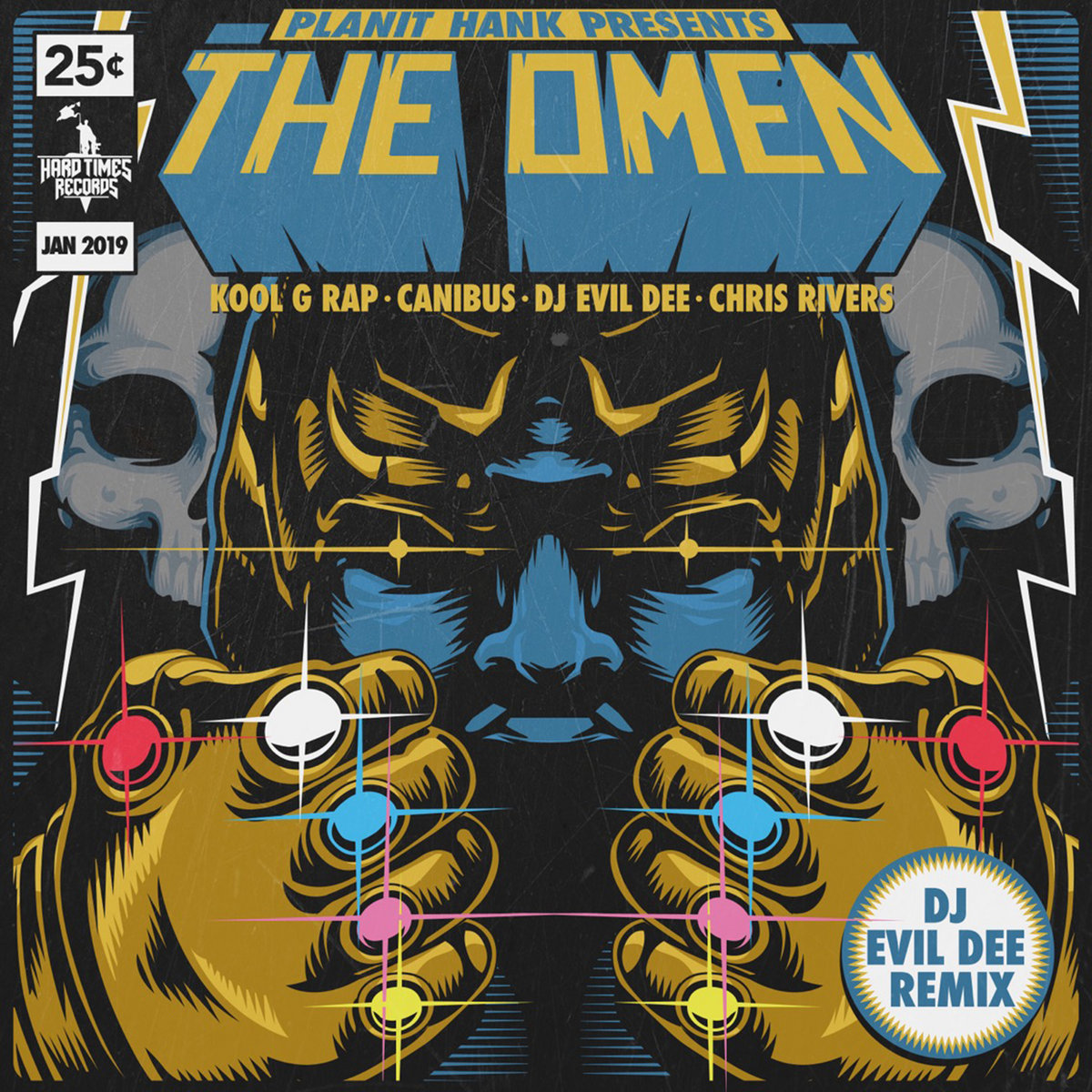 I'm just gonna talk about the production on this track since I already talked about the verses. This beat is pretty solid. I don't really like it as much as the original one though. I definitely like it, but it's not as enjoyable for me. I'm not really good at talking about beats, so I don't really know how to explain why I don't like it as much. It's just a little repetitive to me honestly. It's still really good though. I like it.
7. Finish Him (Remix) produced by 
Marco Polo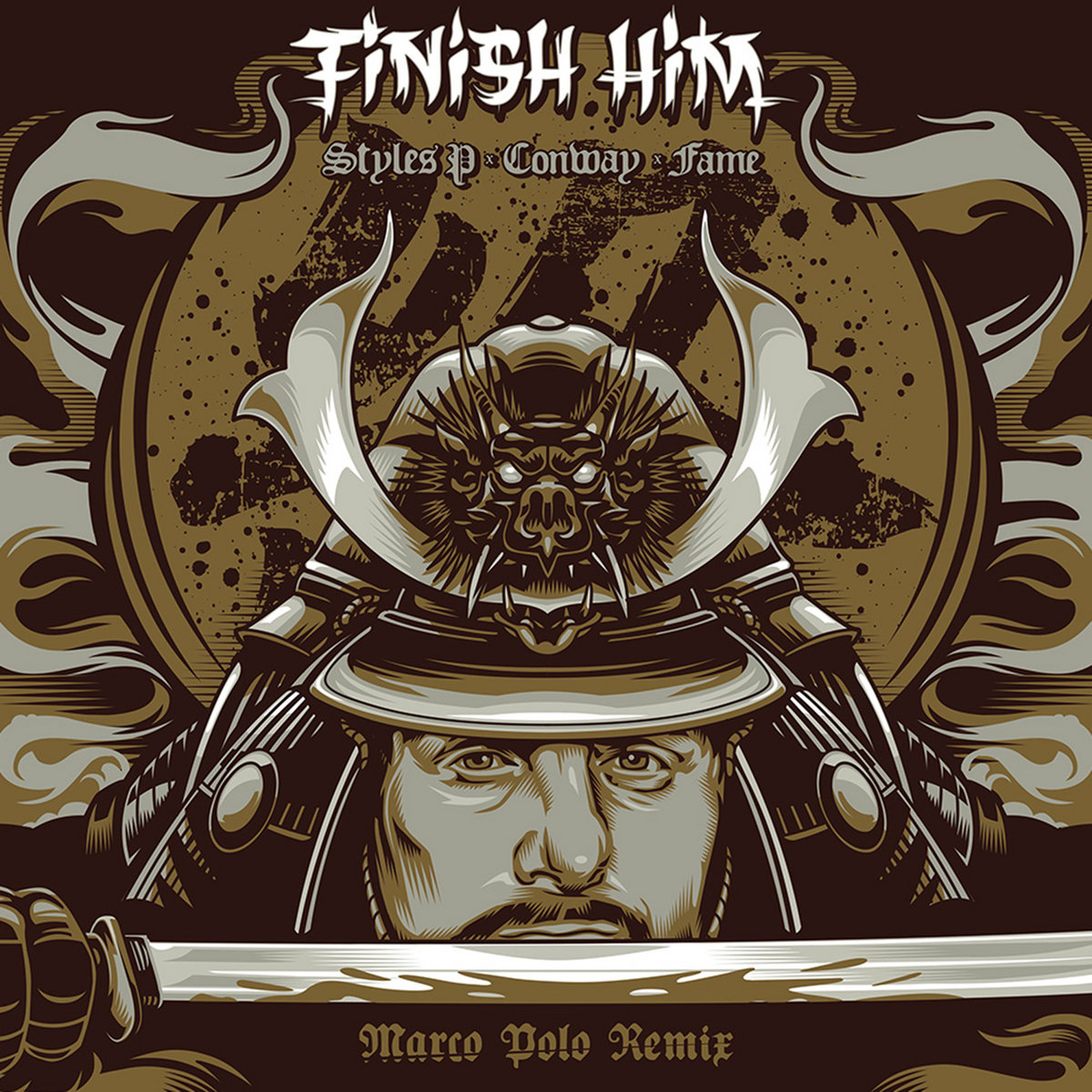 Ahhh shit… This beat is dope as hell. Fuck. It's gonna be hard to choose between this one and the original. I love both of them. Ehhh… I guess if I had to choose one I'd go with the original, but this one is really great too. Thankfully Planit Hank uploaded all the instrumentals to bandcamp, so I'll just get that version. This shit is dope af though.
---
This EP is really great. There's not a single track that I dislike. This Planit Hank dude is super talented. I loved all of the beats. This is definitely one of the best projects I've heard from March. Fuck that, it's one of the best projects I've heard all year. It's probably the best EP I've heard. Not that I've listened to a lot of EPs this year, but still. The features were all really great. I don't really have any gripes with this project. I would've preferred if the DJ Evil Dee & Marco Polo beats were used for original songs, but the remixes were cool. This shit is fire. It's really dope.
Favorite Song: What Happened to the Streets?
Least Favorite Track: 80s & 90s
87