This album was released on March 1st this year. I wasn't really familiar with Little Simz until this album came out. I checked out her previous two albums in preparation for this review though. I was super impressed by her debut album, A Curious Tale of Trials + Persons. That's one of the best produced Hip Hop albums I've heard in a while. She can rap her ass off too. The voice took a little getting used to, and it's still kinda hard for me to enjoy UK Hip Hop artists because of the accent, but her talent is frankly undeniable. Also, for some reason I think her voice is really cute now. Anyway, her second album, Stillness in Wonderland, definitely wasn't as good as the first one in my opinion. It still had some really fantastic songs that I love though. Anyway, considering all the praise this project has gotten along with how much I loved her first album, I think this is gonna be yet another album of the year contender for 2019. Hopefully it lives up to the hype. Every song is produced by Inflo.
1. Offence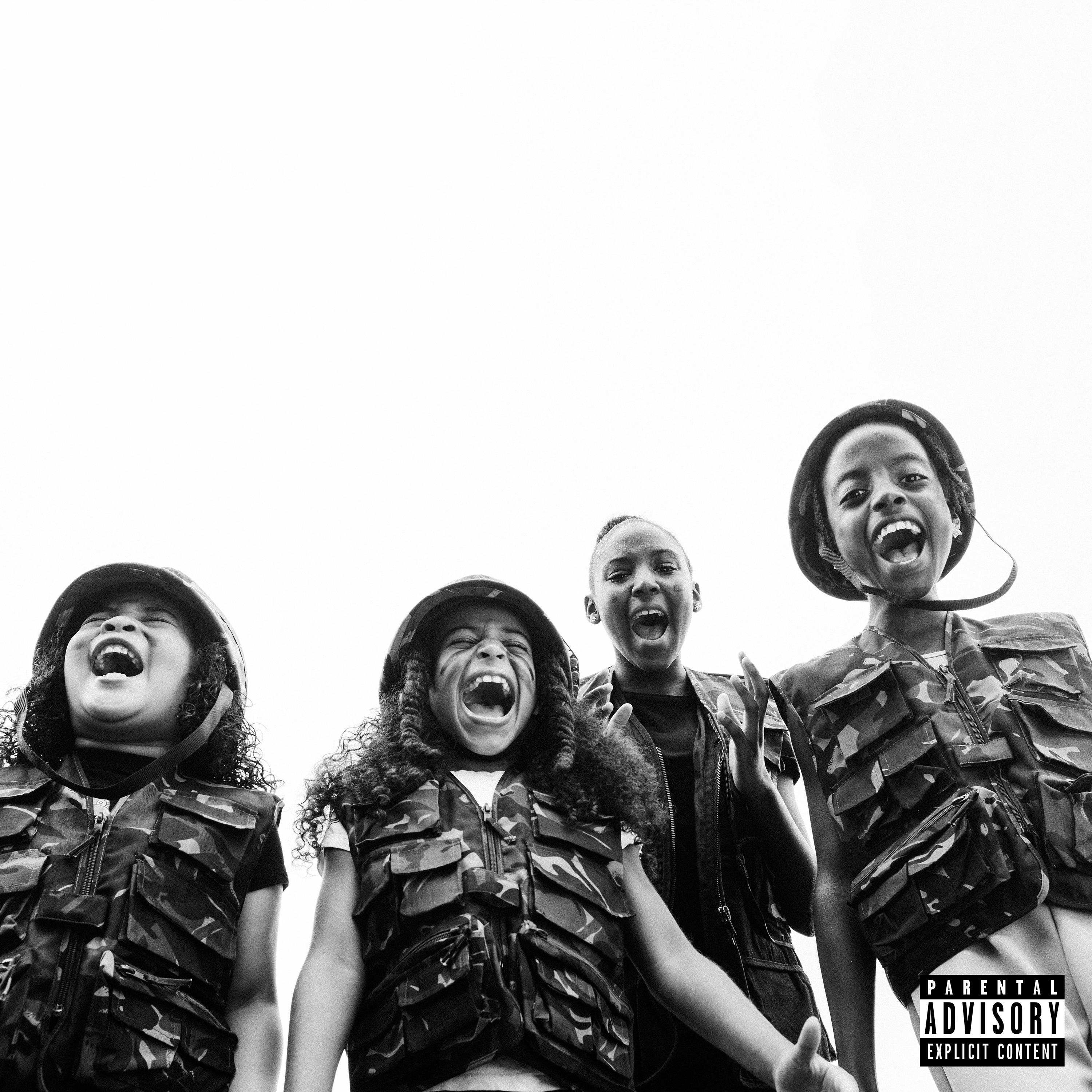 I'm pretty sure this was the lead single for this album. I obviously haven't heard it yet. One thing I read is that the entire album incorporates live instrumentation, which is new for Little Simz. That kind of explains the presence of this Inflo person who didn't contribute to her previous two records at all. Oh fucking shit… Man… This instrumental is awesome, and Little Simz sounds so fucking good over it. Okay… I'm gonna fucking love this album. This production is fucking heavenly. She sounds like an absolute badass on this first verse.
I'm Picasso with the pen
I cannot praise this instrumental enough. I'm so happy right now. This is amazing. This is a lot jazzier than anything from her previous albums. A lot of that stuff sounded more R&Bish and soulful. She sounds really fucking good over this type of production though.
I'm Jay-Z on a bad day, Shakespeare on my worst days
Never been a punk, trust you can get it in the worst way
I wasn't crazy about the hook when I first heard it, but the more I listen to it the more I love it. That second verse was fucking awesome. The way the production evolved towards the end of the verse was so fucking cool. Man, this song is fucking amazing. I LIVE FOR THIS SHIT, NIGGA! This shit is dope af.
2. Boss
The way the previous track transitions into this one is really smooth. Once again, this track has a really fantastic, jazzy beat. It sounds darker & grittier than the previous one though. It actually kinda reminds me of the beat from Put Your Hands Where My Eyes Could See by Busta Rhymes. Much like the previous track, the hook kinda had to grow on me. I really like her wild, aggressive delivery on it though. The first verse was dope as hell. The second verse was even better. This is another really great song. The production is so fucking good. The way it ends is so cool. This shit is fire. I don't love it quite as much as the previous track, but it's still a phenomenal song. This shit is dope af.
3. Selfish featuring 
Cleo Sol
This song is much more of what I was expecting from this album. It's far more melodic & soulful than the first two songs. The vocals on the hook from Cleo Sol are pretty nice. I honestly usually really dislike English accents, but that hasn't been a problem for me with Little Simz's music. However, there's one point during the first verse where she says the word class, and… I uh… I cringed. I know that's fucked up, but I just really don't like the way it sounds when British people say words like class, or glass, or… ass. "Closs." Ugh… That's obviously not something I'd penalize the song for though. It doesn't actually have much of an effect on my overall enjoyment of the track. That's just me nitpicking. Anyway, the first verse as a whole is pretty dope. She's not really saying anything super interesting to me personally, but I think she's doing a good job with the subject matter. The second verse was even better than the first one. This is definitely my least favorite track so far, but I still really like it. This shit is dope.
4. Wounds featuring 
Chronixx
Goddamn. Once again, the production is absolutely stunning. This Inflo guy is super talented. It's weird that I've never heard of him. Or her. "Them" is probably the pronoun I should be using. Anyway, this beat isn't as jazzy as the first couple of tracks or as soulful as the previous one. It sounds more like something from an Alternative song I guess. It's fantastic. The first verse from Simz is great, and Chronixx killed that hook. This is so much better than that LMPD song that they did on her previous album. That's definitely the worst song I've heard from her so far. It doesn't seem like that's gonna change with this album. She killed that second verse. Man, this is so fucking good. The final verse is definitely my favorite verse on the whole song. I felt like each verse on this track was better than the one it followed. This shit is fire. I have no issues with this song at all. I love the production, the hook & bridge from Chronixx are really great, and Little Simz killed the verses. This shit is dope af.
5. Venom
Oh shit. This is one of the most energetic tracks on the album so far. I love the way she spits the whole first verse with no percussion. The strings on this track sound so intense. The second verse was even better than the first. Her flow is great. OOOOH SHIT. Bruh. That final verse is fucking crazy. Her flow is amazing, and I love the way the production evolves during this part. Goddamn. This shit is fire. The super simplistic hook works really well with this song. I don't have a single complaint with this track honestly. This is another standout for sure. This shit is dope af.
6. 101 FM
This beat is a little bouncier than the others so far. It's really goddamn good. Man, this shit is awesome. The first verse from Little Simz is kind of autobiographical. It's great. The hook is really dope. She name drops Busta Rhymes & Dizzee Rascal as artists who inspired her, and I can definitely see the influence. She killed that final verse. Her flow was great, especially towards the end. The second recital of the hook is a little different. She named Ludacris & Kano this time. I never actually listened to any of Kano's music. I don't really see the Ludacris influence that much. I feel like she's a much better rapper than him. Not that Ludacris is wack or anything. I like Ludacris. Anyway, this is another really great song. I don't have any issues with it. This shit is dope af.
7. Pressure featuring 
Little Dragon
co-produced by 
Sigurd
This song has one of the more lowkey instrumentals on the whole project. Little Simz's flow on this first verse is NASTY. The way the percussion comes in for the second verse is really nice. Maaaan… The way the production evolves is so fucking good. That letter scheme she had in the second verse was really dope. Her flow is smoooooth as a motherfucker too. She floated so effortlessly over this beat. I really like the Little Dragon feature too. I haven't been crazy about all the collaborations they've done with Hip Hop artists in the past, but this one went really well. Little Simz's vocals on the outro sound pretty good too. I really love this track, but I think one more verse would've put it over the top for me. I was actually expecting one more to be honest. It's still a really great song as it is though. This shit is dope af.
8. Therapy
This song has another pretty jazzy beat. It's dope. It doesn't blow me away like a lot of the other instrumentals, but it's definitely good. She's actually telling a story on this first verse. Oh man. This is definitely the most relatable song on the album. In fact, this might actually be the most relatable song Little Simz has ever made now that I think about it. The whole thing is about how she doesn't feel like therapy actually helps her at all.
I don't even know why I invest in the time comin' to therapy
There's nothin' you can tell me that will help me
That's the truest shit I've ever heard. Well… That's obviously an exaggeration. What I'm trying to say is, I strongly agree. Every time I leave therapy I feel like I just wasted my time. The only time it really helped even a little bit was when I was in the psych ward. There's nothing a person can say to make me feel better when I'm depressed. Unless it's a girl I'm hopelessly in love with telling me she wants to hold my hand. Anyway, I really love the vocals on the hook. I'm assuming that's Little Simz herself. It sounds really good to me. The second verse was fantastic. The outro verse was great too. This is definitely one of my favorite tracks so far. As I said already, this shit is relatable as hell for me. I love it. It's dope af.
9. Sherbet Sunset
Awwwwwww sheeeeeeeeee-it. This beat is magnificent. It's really melodic and light sounding. It makes me feel like I'm laying in a bed of flowers with the sun shining on me.  It sounds kinda sad at the same time though. I love the vocals on the intro too. Okay, it sounds like this song is about a relationship that didn't end well. Damn. She even said the guy's name. Shoutout to Chuck. Lmao. That first verse was really well written. Little Simz sounds really hurt. Not in a "I miss him" kinda way though. More of a "he fucked it up" kinda way. The sung hook is fantastic. Fuck, man. I don't know how I'm gonna choose a favorite song from this album. The second verse was really good, but she fuckin' killed that last one. Her flow was stellar. This shit is fire. I love this song. It's dope af.
10. Flowers featuring 
Michael Kiwanuka
co-produced by 
Astronote
Oh my fuck. This beat is absolutely heavenly. Goddamn. This is incredible. The first verse from Simz is awesome. This is such a great way to end the album. Death seems to be the main theme of this song. The first verse was really good. The vocals from Michael Kiwanuka are fantastic too. Every verse on this song is great. There's not a single aspect of this song that I don't love. Again, the production is absolutely glorious, and same goes for the featured vocalist. Little Simz of course came through with a great performance as well. This song is excellent. It's dope af.
---
This album is amazing. This is the best album I've heard all year. I'm so glad I didn't sleep on this shit. If this doesn't end up being my album of the year, then that means 2019 was an incredible year for Hip Hop. There have already been so many releases that I loved. Man… I'm seriously struggling to choose a favorite song. Fuck, man. There's not a single dull moment on this album. I gotta give a shout out to Inflo because this is one of the best produced Hip Hop albums I've heard in a long time. Little Simz always has really good production, but I think this is the best one so far. I don't know how she can possibly top this album to be honest. This shit is damn near flawless. She can flow her ass off, and she's a genuinely great songwriter. I didn't even notice that there weren't any rappers featured on this project. This shit is truly all killer and no filler. I fucking love this shit. Again, I'm really struggling to choose a favorite track. Do not miss this album. This shit is dope af.
Favorite Song: Offence
Least Favorite Song: Selfish
95
Watch the videos below for more thoughts on this album