Originally written on March 3rd, 2019
This album is set to be released on May 17th this year. The first time I'd ever heard of Dope KNife was when he was mentioned in a video by Dead End Hip Hop where they were talking about their favorite albums of 2017. I didn't actually end up checking out his music until early this year, and I was seriously sleeping on this dude. I've now heard his albums from 2014 and 2017 along with some loose singles, and I have yet to hear a bad song from him. Both of the projects I've heard from him have been great, so I'm expecting the same quality for this one. Every track is self produced.
Tracklist
1. The Jason Theory
2. Got It Like Me
3. Biggest Loser featuring 
TKO


4. Son Goes Down featuring 

Geexella


5. Oh God!
6. Make Perfect (Remix) featuring 

Linqua Franqa


7. Famous
8. Split Second featuring 

Boog Brown


9. Basic Instinct featuring 

Bero Bero


10. Spotless Mind featuring 

Lady Daisey


11. A Let Down featuring 

Abiyah


12. So Upset
13. Things Got Worse featuring 

Britt Scott


14. End of All Things

First of all, if you're wondering why this review is formatted differently from my usual style, it's because I've already listened to this whole project. With most of my other reviews I write about the music as I'm listening to it. Anyway, I'm just gonna come out and tell y'all that this is an album that needs to be checked out. It's not one of those trendy, generic melodic Trap influenced albums that all these new artists seem to be doing. It's got a pretty traditional sound. The closest thing I can compare it to is that Smif-N-Wessun project that dropped earlier this year, but even that seems like kind of a stretch. This album has a much dirtier sound. I also think the actual rapping is far more impressive than what Smif-N-Wessun did. The production from the Soul Council on The All was more impressive, but as a whole this project is way better to me. Is it weird that I'm comparing these albums? I don't know, but I feel like that's the only other album I've heard recently that's even remotely similar to this. Anyway, the album starts off pretty well with The Jason Theory. It's been a while since I listened to Dope KNife's earlier work, so I may be wrong about this, but I feel like his flow has improved a little bit. It's really smooth on the first song. It's a cool track, but the album REALLY caught my attention with the following song.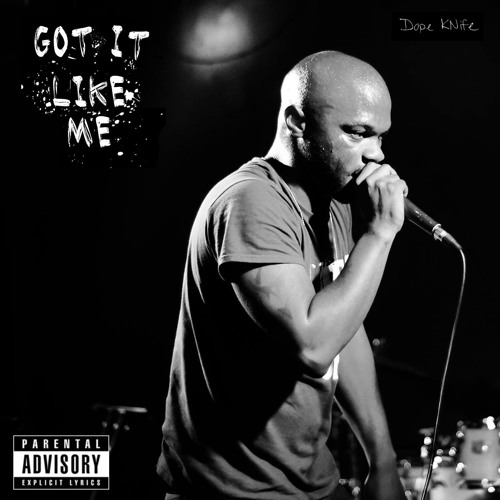 Got It Like Me is easily one of the best tracks on the whole album in my opinion. I absolutely love how aggressive and confrontational the lyrics are. It's the kind of song that really makes wack rappers feel bad about themselves. Once again, his flow is really nice on this track, especially during the hook. I think the production is a step up from the opening song too. It's a really fantastic song. It's dope af. The third track, Biggest Loser, is the first song with a feature. I'm not really familiar with any of the featured artists on this album. The only one I'd actually heard of before is Boog Brown. I'd never actually listened to any of her music though. Anyway, Biggest Loser features TKO on the hook. In fact, any time a guest performer appears on this project, they just take care of the hook. I think Biggest Loser is better than the first song. It's a really great track. Dope KNife fuckin' killed that first verse. The hook from TKO is pretty solid too. There's not really anything I dislike about the track. It's dope af. Son Goes Down provides a nice difference in tempo from the first three songs. It's a lot faster paced. Dope KNife's flow is great on this track. I don't uh… I don't know what to call him for short. Should I just call him KNife? Fuck it; I'll just say the whole thing. Anyway, I think Geexella probably has the best feature on the whole album. They sound really good singing on the hook. I like the way their voice sounds a lot. It's definitely one of my favorite songs on the whole album. I don't have a single gripe with it. I like the fast paced beat, and I love what both Dope KNife & Geexella did over it. It's dope af. There are some female vocals on the song Oh God! There aren't any features listed though. It's probably a sample. Anyway, this was the first point on the album where the content of a song really grabbed my attention. Dope KNife kinda goes into his religious beliefs, which is pretty interesting to listen to. The lines about his pride in the first verse were dope. It's another really great track that I don't have any issues with. The 6th track is a remix of a song called Make Perfect.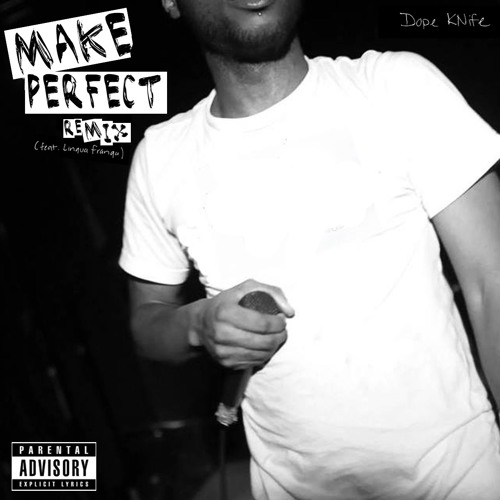 I think the original version was featured on that Happy Thoughts project that he did with an artist named Miggs Son Daddy. I haven't heard the original song. This track is probably my least favorite track on the album though. It's still pretty good, but I was a little underwhelmed by the production. I just wish the bass was a little heavier. I also would've liked the percussion to hit a little harder, especially during the hook. The verses from Dope KNife are really what keep the song entertaining. Linqua Franqa did a fine job with the hook. It's a cool track, but it's far from my favorite. The next track is fuckin' awesome. He's pretty much rapping about abusing fame in the worst possible way. He sounds like an absolute villain in this song. I wish y'all could've seen my reaction the first time I heard this motherfucker say
I'M A MOTHERFUCKING GOD, BITCH, WITNESS ME!
in the second verse. I love that shit. The only thing I don't really like about the song is that female voice that says "go 'head, daddy" during the hook, but that's a major nitpick. The song is dope af. Split Second didn't impress me as much as a lot of the other tracks on the album. I still like it though. It's not my least favorite song on the project, but it's definitely not my favorite. The production wasn't really anything special, and I wasn't really that impressed by Boog Brown's hook. The verses from Dope KNife are the selling point of the song for me. It's a solid track. Basic Instinct is a song about sex. I usually don't like songs like that, but this one was actually pretty well done to me. He somehow makes the act of having sex sound really dark and sinister. Maybe it has something to do with the production. Nah… It's definitely the actual lyrics. It doesn't sound like there's even a little bit of love involved in this situation. It's really kinky and nasty sex. I honestly have no idea why I like the song. As I mentioned, I usually hate Pornocore. This track doesn't really come off as super vulgar or disgusting though. He managed to rap about fucking without grossing me out, which is impressive. Well, it SHOULDN'T be impressive, but unfortunately not a lot of rappers can do that. I think it's a dope song. I fuck with it. When I saw the title of the following song, I thought it might have something to do with Eternal Sunshine of the Spotless Mind. I'm kinda glad that wasn't the case though. Nobody can make music inspired by that movie as well as Jay Electronica did. Anyway, Spotless Mind is probably the most personal song on the whole album. The first verse is about Dope KNife's father who passed away. It's pretty goddamn sad to be honest. I like the second verse even more though. He goes in about a woman who I assume was a romantic partner for him. Their relationship went sour though, so he's just reflecting on that during the verse. It's one of the most relatable moments on the album for me. I mean, I don't think I've ever really had a relationship exactly like the one he was rapping about, but as someone who's been absolutely devastated by a relationship falling apart I appreciated it. It's a really great track. I think Lady Daisey delivers one of the better features on the album too. The song is dope af.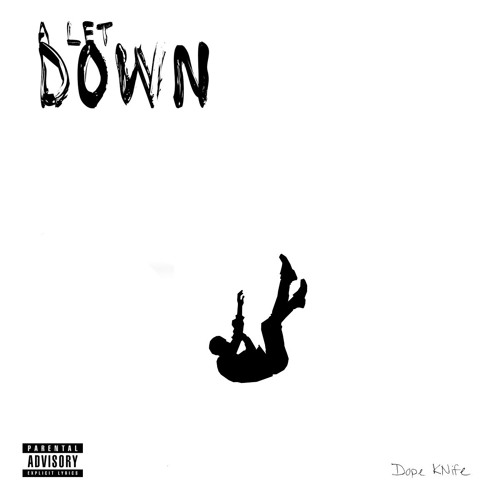 I think track 11 is probably the best song on the album in terms of production. It was the first time on the album where I was super impressed by a beat. It sounds a lot more melodic than any of the other beats. I love the horns and strings he incorporated. I wasn't that impressed by the vocals from Abiyah on the hook, but they were sufficient. Overall the song is still one of my favorites on the album. The content of this album gets much more emotional and personal towards the end. The song is dope af.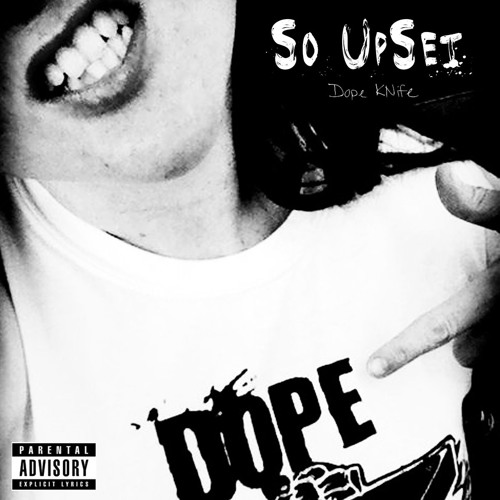 So Upset has another one of the best beats on the album. It's kind of similar to Got It Like Me lyrically. He comes off pretty belligerent. That's my favorite kind of Rap I think. I just love when rappers are pretty much battling with an unnamed MC. Anyway, this is one of my favorite songs on the album. I know I didn't really say much about it, but that's mainly because I don't have any issues with it. It's dope af. The title track is another one of the more emotional songs on the project. I'm not too confident in my understanding of the lyrics, but to me it sounds like he's rapping about his girl being pregnant, and questioning whether or not they should have the child. I feel like there's a slight chance that I may be misinterpreting the song, but after listening to it multiple times that's what I got from it. I think it's a really great track honestly. I mean, if I find out that it's NOT about what I think it's about, that may affect my opinion of the song. However, based on my current interpretation, I think it's dope af. It also has one of the best features on the project from Britt Scott. I think the final song is one of the best tracks on the whole album. It has one of the best beats, and both of the verses are really great. It's another song that I don't have any gripes with at all. I think it's a great way to end the project. It's dope af.
---
Honestly, this album is kind of amazing. I thought it was great the first time I heard it, but I started loving it even more after repeat listens. There's not a single track that I dislike. I honestly don't think I've ever heard a song from Dope KNife that I didn't like, but this project has a lot more songs that I legitimately love instead of just liking. It's definitely my favorite album from him so far. It's one of the best albums I've heard all year. I'm having a lot of difficulty choosing a favorite song. The production is pretty solid throughout the project, but the actual rapping from Dope KNife is what makes the album so great for me personally. I think he's a really good writer. I love when he just raps really aggressively about being a better MC than you, but he's also really great when it comes to more personal content and topical tracks. Songs like Famous, the title track, and Spotless Mind are the perfect examples for this. I don't really think there are any consistent flaws with this project. I mean, some of the features were a little unimpressive, but the others were pretty good. I love this album. This shit is dope af.
Favorite Song: A Let Down
Least Favorite Song: Make Perfect (Remix)
90
Watch the videos below for more thoughts on this album.