This album was released on May 17th this year. Okay, where do I begin with this one? First of all, I have to come clean; I'm expecting this album to be trash. The majority of DJ Khaled's music does not appeal to me even a little bit. There are some exceptions though. I completely skipped his double album from 2017 because fuck that. I hated all the singles I heard from it, and 99% of the features looked terrible. Even that Nas track was wack. However, the previous album he dropped back in 2016 had a few songs that I actually liked. I think my favorite DJ Khaled album is still Kiss the Ring though. That album had a lot of tracks that I still love to this day, such as Hip Hop and They Ready. I guess the features on this particular album aren't exactly better than the features on his 2017 album, Grateful. This one's shorter though. Honestly, there's really only one track that I'm interested in from this album. I'm looking forward to hearing the Nas track. If it wasn't here, I probably wouldn't be giving this album a chance. Anyway, I should probably address the elephant in the room. Unless you've been living under a rock, you know about the alleged temper tantrum that DJ Khaled threw after not going number 1 on the Billboard 200 chart. He was beaten by Tyler the Creator's IGOR. I haven't even heard Father of Asahd yet, but I can already tell you that it's not better than IGOR. If I somehow end up liking this album more than IGOR, I will twerk. On camera. Anyway, DJ Khaled posted a video on Instagram where he said this…
Here's the thing: I make albums so people can play it. And you actually hear it. You know, driving your car you hear another car playing it. Go to the barber shop, you hear them playing it. You know, turn the radio on, and you hear them playing it. It's playing everywhere; it's called great music. It's called albums that you actually hear the songs. Not no mysterious shit, and you never hear it. 'PON YA DOME!
What the fuck is this nigga talking about? People have already broken this whole thing down, so I don't need to explain to y'all why this is incredibly pathetic. It's also hilarious though. DJ Khaled markets himself as that motivational guy who wants everyone to win. He's always saying shit like "they don't want you to win" or "they don't want you to have the number 1 album." I'm so glad this happened though because we discovered DJ Khaled's greatest secret: the "they" that he's always talking about is himself. DJ Khaled is they. Fuck they. Anyway, I'm expecting this album to be trash, as I said before. I'm only listening for Nas.
1. Holy Mountain performed by 
Buju Banton, Sizzla, Mavado & 070 Shake
produced by 
Major Seven
I just wanna say, I think it was a terrible idea for him to start this album off with a Dancehall track. I despise this trend of super mainstream artists including Dancehall songs on their wack ass albums. Anyway, this song has the same sample that SiR used for D'Evils. Needless to say, that song was better. The beat on this track sounds super disjointed. The sample doesn't fit very well at all. The first verse from Buju Banton is awful. What the fuck is he doing? Jesus… Everything about this song sounds so awkward. It's all over the place. There's not a single aspect of it that I actually like. I don't care for the strange, jumbled production. The verses from Buju Banton & Sizzla are terrible. 070 Shake's hook is annoying as hell. Mavado has the most tolerable performance on this song, but it's still not good. This shit is terrible. It's wack af.
2. Wish Wish performed by 
Cardi B & 21 Savage
produced by 
Tay Keith
This beat is actually pretty goddamn hard. I can't even lie. The hook from Cardi B is okay I guess. I hate how simplistic her flow is, but I think she has a good voice. The first verse from her is decent. That last line was actually kinda cool. She's really exuding a lot of confidence on this track, which is cool. She's a good shit-talker. 21 Savage's verse was fucking terrible. I really do not get the appeal of that guy at all. He's so fucking bad. This song honestly would've been tolerable if it was a solo Cardi B track. 21 really ruined it for me though. Don't get me wrong; even if it was a solo Cardi B track I wouldn't be returning to it since it's not really my thing. It would've been tolerable though. That 21 verse was pure trash though. However, this song is easily better than the previous track. The beat's cool, and Cardi did her thing. 21 Savage sucked ass though. This shit is wack.
3. Jealous performed by 
Chris Brown, Lil Wayne & Big Sean
produced by 
Tay Keith & Nova Wav
Oh God… I'm not feelin' this Chris Brown hook at all. I fucking hate Chris Brown. I hope that misogynistic piece of shit cuts himself shaving. Anyway, I actually kinda like the Poppy production on this track. I wish the beat was given to someone else. KYLE probably would've been able to make a good song with it. Actually… Nah… This is a little too poppy. I don't like this repetitive ass hook from Chris Brown at all, and that autotuned verse from Wayne was pretty bad. DJ Khaled's ad-libs are annoying as fuck on this shit too. Man… You know your song is trash when Big Sean is the best part of it. This shit is terrible. The song isn't quite as bad as that first track, but it's definitely a step down from the previous one. This shit is wack.
4. Just Us performed by 
SZA
produced by 
LVM
I guess I consider myself a fan of SZA. I liked her earlier work a lot more than ctrl., but I still think it was a great album. It's overrated as hell though. There's not a single track on there that I like as much as Ice Moon Revisited or Castles. Anyway, this song is not good. First of all, I gotta talk about that beat. Why the fuck did they think that was a good idea? The whole song is literally just SZA singing over a shitty recreation of the Ms. Jackson beat. They had to have known that this song would be inferior to the original track though. Did they seriously think that people wouldn't listen to this track, and immediately go listen to Ms. Jackson instead? Nobody in their right mind would rather hear this version. I don't know what the fuck they were thinking. It was a terrible idea. With that said, this is definitely my favorite track so far. Don't get me wrong; the song is bad. I like it more than anything else on this album so far though. SZA's singing isn't bad, and the beat is still good despite being a shittier version of Ms. Jackson. But yeah, there's zero reason for me to listen to this when I can just go back to the original song. They fucked up. This shit is wack. By the way, this song has one of the shittiest music videos I've seen all year.
5. You Stay performed by 
Meek Mill, J Balvin, Lil Baby & Jeremih
produced by 
Ben Billions & Tumblin' Dice
The beat on this track is okay I guess. I'm not feelin' the hook from Jeremih. Ugh… Meek Mill fucking sucks man. The verse from him literally made me laugh out loud. It was this line…
I wipe your face with them new hundreds to make your tears dry
He's going to wipe this girl's tears away with 100 dollar bills. Lmao. Meek Mill pretty much embodies every negative stereotype of Hip Hop. He's probably who old white people are thinking of when they say rap is just about glorifying wealth, violence, and sexualization of women. He doesn't even do it well though. He's one of the most generic rappers I've ever listened to. Anyway, the second verse from Jeremih sucks. I guess this song is about women who stay in bad relationships with their significant others. On paper it sounds like decent subject matter, but once you see who's performing it you realize it's not gonna be good. Lil Baby definitely had the best verse, but that's not saying much. This J Balvin feature was completely unnecessary. I'm so sick of that dude. Anyway, this song is pretty terrible. Just like with a lot of the other tracks so far, there's not a single aspect of this song that I actually like. The beat is just your typical commercial production, the singing isn't particularly good, and none of the verses are really well written. This shit is terrible.
6. Celebrate featuring 
Travis Scott & Post Malone
produced by 
Teddy Walton, Frank Dukes, Aaron Bow & Louis Bell
Oh God… This is probably gonna be one of the wackest songs on the album. I fucking hate Post Malone, and I'm not a fan of Travis Scott either. Well, there are a lot of producers involved in this track, so maybe the beat will at least be dope. Oh my fucking God. This hook from Travis Scott is atrocious. His high pitched autotuned vocals are so grating. It's painful to listen to. I was right about the production though. The beat is pretty good. I feel like DJ Khaled is more annoying on this album than he has been in the past. It's like he has more ad-libs these days. He used to just scream his own name. He still does that, but now he's also saying "LESS GOOO" in the middle of the songs. The first verse from Post Malone was pretty bad. This repetitive ass hook is so fucking bad. Travis Scott had two short verses, and they were both awful. Can you overdose on autotune? I feel like that's what happened here. The beat on this track is cool, but everything else about it is trash. This shit is wack af.
7. Higher featuring 
Nipsey Hussle & John Legend
produced by 
Streetrunner & Tarik Azzouz
I've actually heard really good things about this track, but I was never a Nipsey Hussle fan in the first place, so I'm not really expecting to like it as much as everyone else. Hopefully it's as good as everyone says it is. I actually like this beat a lot. It sounds like something Chance the Rapper would've spit over during the Coloring Book era. John Legend sounds pretty good on the hook. The first verse from Nipsey was solid. I'm still not really into the way he was flowing, but his content was cool. I like the way the beat switched up for the second verse too. That was dope. This song isn't bad at all. It's easily the best track on the album so far. I kinda like it. It's not really something I'd come back to though. I like the beat, and the hook from John Legend was solid. I think this is one of the better performances Nipsey gave in recent years, but it still didn't really do much for me. It's just not my thing. It's an okay track though.
8. Won't Take My Soul performed by 
Nas & Cee-Lo Green
produced by 
Streetrunner & Tarik Azzouz
Alright, here we go. This is what it was all for. This beat is pretty cool. I'm not crazy about Cee-Lo's singing on the hook, but it's not bad. The first verse from Nas was solid. It was nothing special though. The second verse was a lot better. Hmm… You know what? I don't actually like this song that much. I have the same opinion of this track that I did about the previous one. The verses are solid, and the beat's dope. I'm not really into the hook though. Overall, the song just kinda falls flat to me. Nothing about it really stands out. I mean, this is certainly better than that first single from The Lost Tapes 2. That shit was trash. This song isn't bad at all. It's just not something I see myself coming back to ever. It's decent though.
9. Weather the Storm performed by 
Meek Mill & Lil Baby
produced by 
Streetrunner & Tarik Azzouz
This beat is alright I guess. I'm just not really crazy about this sound. It's way too loud and dramatic for me. Meek Mill's flow is actually kinda cool at certain points in the first verse. His verse wasn't too bad. It was pretty goddamn boring lyrically though, and his shouty delivery was annoying as fuck. Lil Baby's verse is terrible. He completely drains all the energy and momentum from the song as soon as he starts rapping. Overall, I think this song is pretty bad. I didn't care for the production. The verse from Meek Mill was tolerable. Lil Baby's verse was bad. As a whole, I think this is one of the better songs on the album, but it's still not good at all. This shit is wack to me.
10. Big Boy Talk performed by 
Jeezy & Rick Ross
produced by 
Cool & Dre & 808-Ray
The beat on this track is really bad. This is one of the shittiest beats I've heard in a long time. Jeezy's verse was solid. Rick Ross' verse was just as uninteresting as every other verse he's ever recorded. I've pretty much accepted that I'll never be a fan of him. This song would probably be tolerable if the beat wasn't so bad. Neither of the verses are really wack. They aren't great either, but they're fine. I like the way the song is structured. It's just two verses, one after another. I'm glad there wasn't another sung hook. I was getting tired of that formula. I don't really like a single aspect of this song, but the only aspect of it that I actually hated was the production. The beat is terrible. The verses are fine though. Overall, I think this song is wack.
11. Freak N You performed by 
Lil Wayne & Gunna
produced by 
Joe Zarillo, Ben Billions & DJ 360
This song has a prominent Jodeci sample. They use the vocals from Freek'n You for the hook. It doesn't sound very good to me to be honest. The first verse from Wayne sucked. His flow was boring as hell. He used the same flow that Drake used for the hook on In My Feelings. Gunna's performance was just as boring and underwhelming as 90% of his other features. The best aspect of this song is the production, and I don't even really care for the beat that much. This is another super underwhelming song. I think it's terrible. This shit is wack.
12. Top Off performed by 
The Carters & Future
produced by 
Joe Zarillo & Beyoncé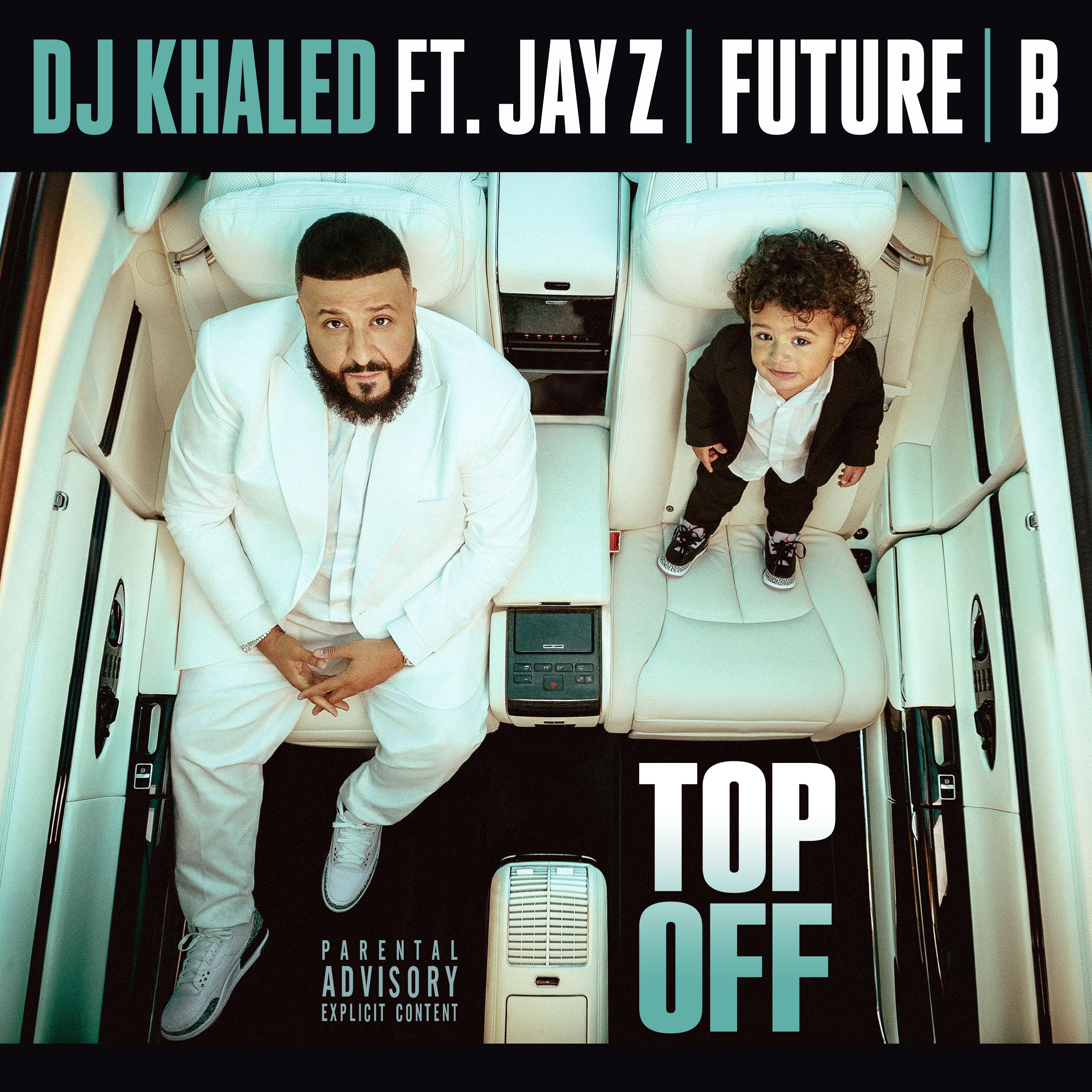 This song was originally released at the beginning of 2018, but I don't think I actually ever heard it. This hook from Future is fucking awful. This song has one of the most generic Trap instrumentals I've heard in a long time. Jay-Z's flow was actually kinda cool at the beginning of his verse, but it kinda fell apart by the time it was over. I will say this though: that's probably the best flow I've heard on this whole album so far. It's actually pretty sad when you think about it. Beyoncé's verse was trash. Jesus. This song is so fucking bad. Honestly, this is one of the worst songs on the album so far. The generic ass beat is wack, the hook is unbearable, and Beyoncé's verse was trash. If it wasn't for Jay, this'd probably be the wackest song on the album so far. This shit is wack af to me.
13. No Brainer performed by 
Justin Bieber, Chance the Rapper & Quavo
produced by 
Nic Nac, DaviDior, Poo Bear & Sir Nolan
This song is fucking abysmal. I was unfortunate enough to hear this track around the time it came out, and somehow it became popular enough for me to continue hearing it throughout 2018. I really didn't think it would be successful because it's almost exactly the same as I'm the One, which was another trash ass song with the same lineup plus Lil Wayne. It came out in 2017. If you've heard that song, you've heard this one. I'm the One was wack af already, so this carbon copy of it is even more lifeless and tedious. This is easily the worst song on the album so far, and I'll be shocked if that changes by the time I'm finished with this project. This bubblegum Pop ass beat is trash, and the hook from Justin Bieber is terrible. Quavo's verse might actually be the worst aspect of the whole song. His verse is horrendous. Chance's verse was trash too though. Especially those last four bars. I can't even finish listening to this song. I… I want to turn the album off. This song is pure dogshit.
14. Thank You performed by 
Big Sean
produced by 
Streetrunner & Tarik Azzouz
I'm not crazy about this beat. It's fine though. This whole song is just one long verse from Big Sean, so obviously it's trash.
Tryna thank everybody who helped us along the way
Is like trying to name every single member of the Wu-Tang Clan
Yeah, I might skip one or two
But that doesn't mean they wasn't just as part of the plan
Some love goes without saying
…Big Sean can't name every member of the Wu-Tang Clan? What? I… How? There are only 10 of them… Which ones does he forget? Probably Masta Killa. Or maybe Cappadonna since he was added later. Anyway, the whole song is pretty much just Big Sean eating DJ Khaled's ass lyrically. Even if Sean was a good rapper, I don't think this would be a good song. The beat isn't good, and the content isn't particularly interesting. This shit is wack.
15. Holy Ground performed by 
Buju Banton
produced by 
Ben Billions & LVM
I actually like the beat on this track. It's pretty cool. I'm not a fan of Buju Banton's singing though. He sounds really bad to me. His voice is just really irritating. This song is only about 3 minutes, but it feels long as hell. I think it's pretty terrible. I kinda liked the production, but everything else about it was wack to me. There's only one verse, and then Buju Banton just repeats the hook a few times, and then it ends. I don't know why DJ Khaled thought this was a good closer. The opener for this album didn't really make sense either. Anyway, this is another bad song that I'll never listen to.
---
Well, that was a colossal waste of time. This album is fucking abhorrent. There's not a single track that I'll be returning to. Even the Nas track that I was looking forward to ended up being underwhelming. When the whole debacle about this album not going number one was in the news, I remember seeing a tweet that said something along the lines of "DJ Khaled's album is like when someone has a trash outfit but all the pieces are designer so they think it's fire," and that's the most accurate shit I've seen anyone say about it. These songs are awful. It's the most formulaic, contrived, lifeless, focus-grouped music I've heard all year. If this project was food it would give me diabetes. If you're a casual Hip Hop fan who doesn't really delve into the genre like that, and you only like popular shit that you would hear on the radio, this is for you. DJ Khaled just seems so out of touch with the genre though. I feel like he doesn't really listen to that much Hip Hop. It seems like he literally just looks at the charts to see who's popular, and then pays them to make music that he can shout over. This is the musical equivalent of something like The Expendables. "Expendable" is really the perfect word to describe this thing too. This is the second worst album I've heard this year. It's terrible.
Favorite Song: Higher
Least Favorite Song: No Brainer
32
Watch the videos below for more thoughts on this album.