This EP was released on June 21st this year. Stro is an artist that I've been aware of for a long ass time now, but I hadn't actually been listening to his music until more recently. He started putting music out before he was even a legal adult under the stage name The Astronomical Kid. Eventually he changed it to just Astro. I think the first time I ever heard him rap was when he was featured in one of those BET award show cyphers. He put out a project in like 2014. I think it was called Computer Era or something like that. I meant to listen to it at the time, but just never got around to it. I think around 2015 he changed his name to Stro. Maybe it was later than that. It was probably like 2016 . I just remember seeing headlines that Stro was confronting Ebro—maybe it was DJ Envy—about how New York DJs don't play actual NY artists on the radio. It's kinda like what Trinidad James was saying about how "Atlanta runs NY" in like 2013. As you can tell, I can't really remember the details of this story that well. I agreed with Stro though. I always thought he was a pretty underrated rapper, and I never understood why nobody talked about him. Thankfully he seemed to get more respect after this whole ordeal. Maybe the name change had a lot to do with it. He also signed with Nas' Mass Appeal Records around that time, which is probably a bigger reason. He always kinda reminded me of Joey Bada$$ for some reason. Maybe it's his voice. I guess it's that along with the fact that he started putting out music at such a young age. They're both from NY which is another obvious similarity. Anyway, the only two projects I'd actually heard from Stro before checking this one out were Grade A Frequencies & Nice 2 Meet You, Again. I liked both of them a lot, although I enjoyed the former a bit more. They're both dope though. Anyway, this project in particular was released with two different versions. There's the EP version, which I'm obviously choosing to write about today, as well as the ILLegal version, which is a mixtape with a bunch of freestyles over other people's beats. I checked both of them out, and I definitely prefer this EP version. That's mostly because I'm just not really a fan of a lot of the beats he chose to rap over. There are some good ones like the B.I.G. and Masta Ace beats, but then there are some wack ones like 2 Chainz's Statute of Limitations. That beat fucking sucks. I actually thought the Thotiana remix was pretty good, but I just can't take that beat seriously. I didn't care for the Numb Numb Juice remix. That beat actually isn't very good. It's really ScHoolboy Q's flow and delivery that made the song exciting. Stro's flow and lyrics were cool, but he doesn't have the over the top delivery to make a repetitive beat like that work. There are some other beats that he chose to rap over that were fine, but for the most part the project just didn't really grab my attention. I enjoyed this EP version though. There isn't a single track that I don't like. It starts off with I'm Up, which is actually probably my favorite track.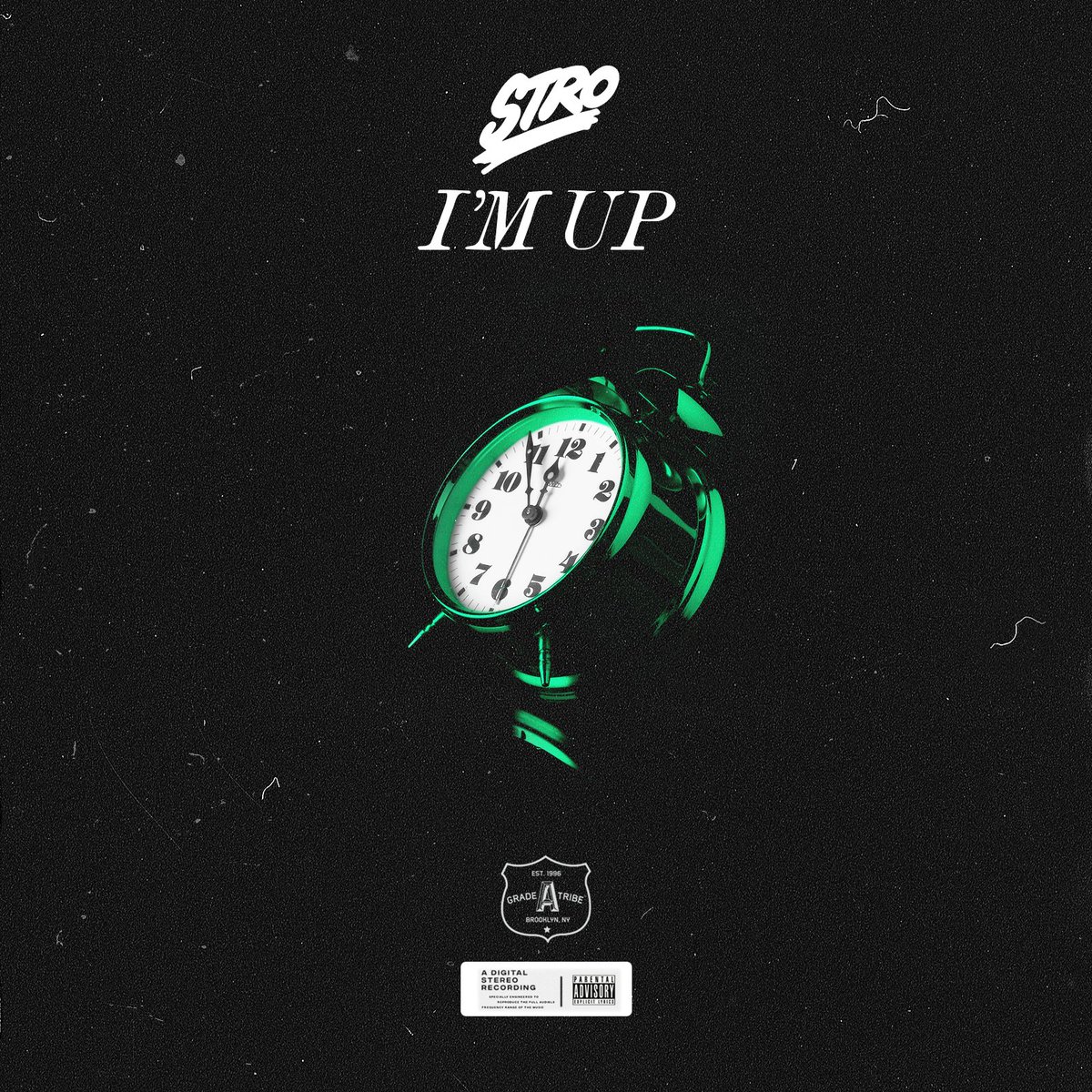 I really like the chill, laidback production from Blu Majic, and Stro's flow throughout the song is pretty nice. The lyrics about how people are finally starting to pay attention to him now are cool too.
I'm suddenly lit, I can help but notice the difference
I could be trippin', but I feel like they get it now
Last year, I was lukewarm, but I'm more lucrative now
Last year, they was so live, but I'm more "who's spittin'?" now
The sung hook actually sounds really good to me too. I think the song's dope af. The following song, Mansions, is another really good one.
I love the production from Kenneth English on this one. It actually kinda reminds me of something that Logic would've rapped over back when he still made good music. The other aspects of the song don't impress me quite as much, but I still like it quite a bit. I think the actual rapping from Stro is very good. Is his verse gonna blow listeners away and have their jaws on the floor? No. It's good though. I liked it. The hook is nothing special, and same goes for the outro, but overall I still think it's a very dope song. I fuck with it. The following song, Overload, isn't quite as good in my opinion, but I still like it.
The production from Cassius G just doesn't really impress me that much. I like the percussion a lot, but the loop in the background just isn't very interesting. The way Stro's verse starts is a little dull to me, but his flow eventually switches up, and it gets better. I like the song overall, but nothing stands out enough to make me love it. It's cool though. I think it's pretty good. I was really looking forward to hearing the final track because it features 070 Phi, who I recently became familiar with due to his contributions to that Starting 5 compilation from Mass Appeal Records. I didn't write about it, but it was a pretty good project. Of the five artists they were showcasing, I was only familiar with Stro & Fashawn, but Ezri, Cantrell & 070 Phi ended up being pretty dope too, so I was glad I checked it out. 070 Phi & Stro were actually the two artists who performed my favorite track, so, again, I was really looking forward to their collab on this project. Unfortunately it didn't end up impressing me nearly as much as I wanted it to, but I still like it to some extent. I really like the production from Blu Majic, and the hook from Stro is pretty cool. The first verse from Stro is nice, but not amazing or anything. 070 Phi's verse is solid, but I found his flow and rhyme scheme to be a bit simplistic. I enjoyed the song overall, but it wasn't as good as I was expecting. ¯\_(ツ)_/¯
---
Overall, I think this project is really good. Again, I definitely prefer this version over the ILLegal one, but that one has some solid material as well. At this point, I'm really just looking forward to a full length album from Stro. I feel like it's past due. I don't really think this EP is gonna surprise anyone who's already familiar with his work. It's really just more of the same, which isn't necessarily a bad thing. I just hope his eventual album is a bit more ambitious not only sonically, but in terms of the content as well. This was a good project though. I enjoyed it.
Favorite Song: I'm Up
Least Favorite Song: Overload
77