Don't sleep on this latest extended play from K-Beta. It was released on September 27th this year in 2019. K-Beta is an artist who I've just recently become familiar with; he was actually featured on a Reef the Lost Cauze project around 2010. I think he's released a few projects in the past, but this was my first time listening to him. It's also the first project he's self produced entirely on his own, so that's pretty cool.
The project begins with My Name K-Beta, which was a pretty good introduction since this was my first time listening to him. I really like the drums that come in at the beginning of this song; they seem to have kind of a muffled, yet echoey effect on them, which sounds really cool. The first verse is very good. I like his flow a lot, and I think he has a pretty good voice. The production kinda sounds like something I'd hear in a video game honestly. It kinda made me think of old Final Fantasy games & Mega Ran. The hook is cool; it's pretty much exactly the kinda stuff you'd expect to hear from a dope underground rapper.
My name K-Beta, and I'm here to say
That I'm the best damn rapper in the USA
I think the second verse is even better than the first one. I think K-Beta was on a musical hiatus for a while, and he seems to explain it during this part of the song. I guess that explains why his earliest release on Bandcamp is from 2018. I think he's going through a rebrand. Or maybe not. I guess if it was a full rebrand he'd come back with an entirely new stage name. I don't fuckin' know. Anyway, I think the song is really dope, but he actually released a remix produced by VA Vice in October, and I think it's even better than the original song.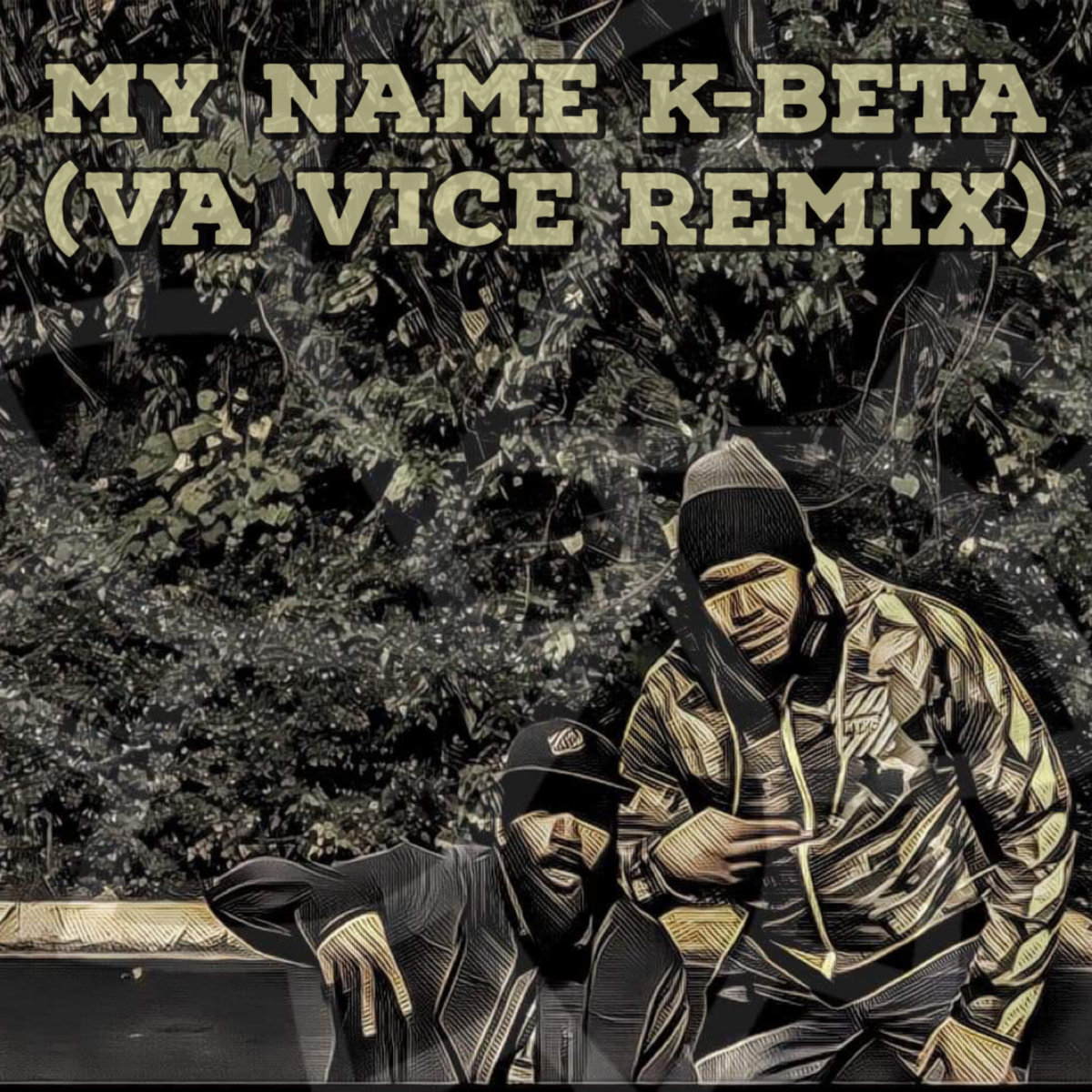 I love the production on this track, but what really stood out is the new verse. Not only does K-Beta fucking slaughter this track, but he actually sounds scarily similar to Method Man in my opinion. Seriously, when the track first started I thought VA Vice just sampled on old freestyle from Method Man and laid it over the new beat, but it just kept going, so I eventually realized that it was actually K-Beta himself. It's uncanny. It literally sounds exactly like Method Man to me. K-Beta doesn't really sound like Method Man on any of the tracks from the EP, so it really caught me off guard. I love it though. It's dope af. Anyway, the second track on the EP is called Right To, and it features two artists named Willie Waze & Lord Betta. I think the production on this track is superior to that of the opening track—the original version at least. The melody of the instrumental actually sounds kinda familiar, but I can't remember where I've heard it before. I think that's Willie Waze on the first verse, and I was really impressed by his performance.
You a simp, son, and a clown
Nigga, you Krusty
Picture me rollin'
Nothin' but will & vision amongst me
The one nitpick I have with this song is the mixing. The beat—specifically the percussion—kinda drowns out Willie's verse. The hook, which is dope, is easier to hear though. I think K-Beta sounds really good over this beat. His verse was great. Lord Betta probably had my least favorite performance, but that's not saying much because he still had a really great verse. The song is dope af honestly. Again, I think I'd like it more if the verses weren't as drowned out by the beat as they currently are, but it's still a really great song. I love it. The following track is called Kagebot, and it features an artist named Rated R. At first I thought that it was the same dude from Pac's Thug Life group, but then I realized that I was being dumb. For whatever reason I still felt the need to ask K-Beta if it was him, and it obviously is not. Rated R is credited as Revolution on Apple Music, so I guess he uses both of those aliases interchangeably. Anyway, I think the beat is really fucking cool. It kinda has a videogame-ish feel, just like the first beat. I like this one more though. It sounds more like a Nintendo game than a Squaresoft game. K-Beta's flow on the first verse is fucking awesome. He was floating over that beat effortlessly, and the content about authoritarian fuckery is dope. Rated R killed his verse too. Honestly, there's not a single aspect of the song that I dislike. I think it's dope af. It's followed by the title track, which I think is my favorite song on the project. This song has another instrumental that reminds me of video games, but it's definitely my favorite beat on the whole EP. I think it's dope af. It's impossible to not get that involuntary head nod while listening to this shit. K-Beta killed the first verse too.
The media tells half the story of guns drawn for justice
Americans rush to make uninformed judgements
Everything from his writing, to his flow, to his aggressive delivery is perfect in my opinion. The second verse is even better honestly. It would've been my favorite track on the album even if it didn't have any features, but this dude Mental Stamina came through for the final verse and absolutely fucking annihilated that shit. His verse is fucking crazy. I love his weird ass delivery. Dude raps like a mad scientist. His flow is crazy too. The verse is amazing. Again, this is easily my favorite song on the project. I think it's fucking awesome. Every verse is fantastic, and I love the beat. It's dope af. The penultimate song is called Brand New Brothers, and it features another verse from Rated R. I think this is my second favorite track on the album. Once again, the production sounds kind of familiar—specifically the bassline. I love it though. The first verse from Rated R is fucking awesome too. I also think this track has one of K-Beta's best performances. He slaughtered that second verse. There's really not a single aspect of the song that I don't love. Both of the MCs killed their verses, and the beat is great. The song is dope af. I don't really care for the final track, Nicca Nicca, but I think it's decent. It features an artist named jn0z, who I'm not familiar with. It also features contributions from The Fairy Flutist, as well as Chris Bartholomew on the saxophone. It's definitely not a bad song at all, but I just don't see myself coming back to it. I'm not crazy about the beat, but the instrumentation from The Fairy Flutist & Chris Bartholomew sounds pretty good. I think jn0z and K-Beta sound good trading bars. I think it's just the strange sample of the guy in the background saying "nicca" over and over again that I didn't love. The actual rapping is very good though. I kinda like the song, but just not enough to return to it in the future. Once they stop rapping, there's a long instrumental outro, which was just kind of boring to me. The rest of the song is cool though. It's an okay track.
---
This extended play is great. I actually think it's one of the better EPs that I heard in 2019, and I'm looking forward to hearing whatever K-Beta does next. He's clearly a very skilled rapper, and he affiliates himself with other very proficient MCs. He's also a pretty talented producer, but I was mainly impressed by the rapping. Honestly, I don't think I have any consistent gripes with it. If anything, the mixing was a little shaky; some of the verses seemed to be slightly drowned out by the production. However, for the most part, I'm very satisfied. This shit is dope. Check it out.
Favorite Song: See You in Hell, Coward
Least Favorite Song: Nicca Nicca
86