My bad for posting this so late; I was in New York this past weekend, and I didn't really have time to work on the blog at all. Sorry about that. The Eminem marathon should be complete by Friday at the very latest. Anyway, this past week thankfully ended up being much better than Week 3 in my opinion. I didn't have to wait until Wednesday to hear something good, so that's cool.
Monday, January 20th
A Wind of Winter by 
Disco Vietnam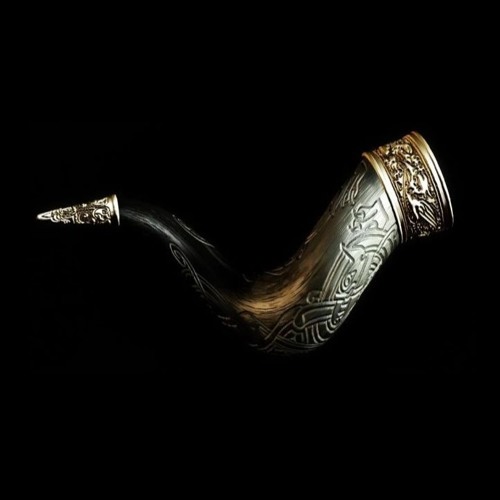 Disco Vietnam released one of the better instrumental albums of 2019 in June, so I was pleased to see this new track in my Soundcloud stream. They also dropped a follow up in November that I unfortunately haven't gotten around to hearing yet. I hope to hear it soon though, especially if they drop another project this year. They probably will honestly. Anyway, this song is fucking awesome. A lot of what I said about my favorite tracks from House Rabbi, Vol. 4 applies to this one. It's a really melodic, detailed & layered instrumental. It's not a boring and simplistic loop that overstays its welcome. It sounds like a standalone song that doesn't need someone rapping to make it interesting. It's good enough on its own. I really love this one, and I can't wait to hear more. I gotta hurry up and check out House Rabbi 5.
Tuesday, January 21st
Pay Me by 
Rock
featuring 
Ron Browz
I was pretty excited to see this new single from Rock in my subscription box, and he thankfully didn't let me down. I was a little nervous when I saw the Ron Browz feature because I've never been a fan of him, but he didn't really have a large presence on the track. I'm pretty sure he just handled the ad-libs. He might've done the production too. Anyway, Rock fucking killed this shit. His flow was smooth as butter, and his writing is as dope as ever.
I got "IN CASE OF EMERGENCY, BREAK GLASS" hustle
I'm near; yeah, I said I'd never be back, fuck you
I do what I gotta, hakuna matata
Dude, I'm a rider; screw the empire
Dark side of the force, Luke, I'm your father
The entire song is just one verse. Honestly, it feels more like a promotional single or teaser than a fully fledged song. I imagine it's the first taste of an upcoming full length project. I hope that's the case at least. Anyway, the song is definitely worth checking out, especially if you're a fan. I fuck with it.
Speed Demon Freestyle by 
Boldy James
produced by 
The Alchemist
This is the first single from an upcoming album called The Price of Tea in China, and this shit is dope as hell. One thing that's always been kinda funny to me about Boldy James is that he always sounds high as fuck, but not in a bad way. Some times when other artists have that quirk about them it just makes their music sound incredibly lethargic and boring, but Boldy James thankfully keeps my attention because he's actually a skilled MC.
Snakes on the collar of my shirt, this polo so exclusive
Out in Vegas at the Mirage, shit ain't no illusion
You know who winnin', but of course we all know who losin'
Jump with them killers off the porch, we all know who rootin'
For the bad guy in a movie smokin' on a Cuban
His flow is smooth as hell too. It's even easier to tell that he's high out of his mind if you actually watch the music video. He can barely keep his eyes open lmao. Anyway, the song is really dope, and I'm looking forward to the full album. I know Boldy James & The Alchemist released a collaborative EP last month that I unfortunately haven't gotten around to checking out yet. I'll have to hurry up and get on that.
SirLadyMakemFall by
(Liv).e
This is the lead single for (Liv).e's upcoming album, Couldn't Wait to Tell You, which is scheduled for release some time in April. I'd never listened to a solo track from her before hearing this song. I checked it out because I was slightly familiar with her from her features with Maxo and Earl Sweatshirt. I generally associate her with other artists from that lo-fi scene. I think she was signed to Dolfin Records at one point. She might still be. I don't know. Anyway, this is basically a lo-fi R&B song, and it's really cool to me. The music video is awesome too. Watching it makes me feel like I'm somehow being transported 40 years into history. It's clearly got a very vintage aesthetic, but that works to its benefit in my opinion. I think this track is awesome, and the fantastic music video just enhances it. Check it out.
Crucial Tent by 
Disco Vietnam
Honestly, I think I might like this more than the song Disco Vietnam dropped on Monday. This beat is fantastic. It's got kind of a lo-fi aesthetic, but it's also really melodic and comforting. Most of what I said about A Wind of Winter applies to this one. The loop is very detailed, and doesn't get old after half a minute. I love this track. Do not sleep on it.
Wednesday, January 22nd
Myrtle by 
Medhane
featuring 
Mavi
produced by 
Chuck Strangers
Even though I thought the first single that Medhane released this year was worth checking out, this track blows it outta the water. This shit is fucking crazy. It's so fucking good. Medhane's flow on the first verse is fucking insane. I think that's Medhane. I don't really know either of these artists well enough to distinguish them by their voices yet. I haven't gotten around to hearing OWN PACE or Let the Sun Talk. I think it's Medhane on the first verse though. He's so technical with it here. I wish someone would do one of those rhyme scheme breakdowns where they highlight the rhymes in different colors. The production from Chuck Strangers actually sounds really familiar. I feel like I've heard a song that either uses the same sample or just has a very similar melody. I'm assuming that's Mavi on the second verse just because he says something about being in Charlotte at one point. Both of their verses were fantastic, but I actually think Medhane's performance was superior. The way he was riding this beat was just insane to me.
EDIT: I got it wrong. Mavi was on the first verse, and Medhane was second. Smh…
The song is fantastic. Definitely make sure you check this out. It's dope af.
42 laws of ma'at with my plant based wisdom from crown heights by 
LORD JAH-MONTE OGBON
produced by 
Sadhu Gold
I was recently put onto this guy by one of my mutuals on Twitter since JAH-MONTE is from my home state of North Carolina. This was my first time hearing a song from him, and I really love it. First of all, the production from Sadhu Gold is absolutely glorious. I love this weird ass loop; it sounds like something I'd hear in a yoga studio where there's incense burning and people with super long beards are smoking a shit ton of weed. JAH-MONTE did his thing over it too.
Thought it was sweet, I did him dour
Caught him slippin' with it in the same hour
My bitch, she know the drug money bring power
Pay me in cocaine powder
I told my bitch, "just for kicks, say my name louder"
It kinda feels more like a snippet or a teaser to a full length single rather than its own standalone song, but it's still enjoyable for me. Despite the brevity, it has me looking forward to his future material. This shit is dope. Check it out.
Cesar Llavez by 
Psypiritual
produced by 
The Lasso
This track was released alongside the announcement of an upcoming album by Psypiritual & The Lasso called Kirlian, which is set to release on February 7th. Before listening to this single, I'd only ever heard Psypiritual when he was featured on Lando Chill's 2018 album. I feel like I get the same feeling from this song that I got from SirLadyMakemFall. It's got a similar aesthetic in my opinion. It made me feel like I was watching weird muted video clips from like 40 years ago on a super old television in the dark while smoking weed. I don't know if that'll make sense to anyone reading this, but whatever. Honestly, the main reason I checked this out was because of The Lasso's production, but I was very satisfied with Psypiritual's performance here. The weird vocals fit perfectly over the smoky instrumental. I just feel like I'm in a smoke filled jazz club whenever I listen to this. It's dope. Check it out.
Thursday, January 23rd
Dogg Food by 
Thurz
produced by 
J. LBS
I think Thurz said that he's trying to release a single every Thursday. I'm not sure how long he's gonna be doing that, but I'm here for it because everything has been dope as hell up to this point. I think last week I said that he dropped my favorite single so far, but I'm starting to lose track of all of them. This shit right here is fire though. Thurz is a perfect fit over this production from J.LBS, and I really like the melodic hook. His delivery during the actual verses is very energetic and passionate. For a split second I almost thought that there was a featured rapper because I'm not used to hearing him rap in that higher register. It was dope though. His flow was great. The second verse is even better than the first one in my opinion.
Skippin' over breakfast
Henny lunch for dinner
Typical diet of a black winner
Never wanted to be like Montana
With a bandana and cop cameras
My country grammar was Creole
Like patois and red Fantas
He killed this shit. Definitely make sure you check this song out, and catch up on the other material Thurz has been dropping if you haven't heard it yet.
Hybrid Kid by 
Willie Waze
produced by 
King Bailey
This was the first solo track I'd ever heard from Willie Waze, so I really didn't know what I was getting myself into. I first heard him rap when he was featured on that K-Beta EP from last year. I decided to keep an eye on him since he impressed me on that project, and I'm glad I did because this shit is dope. I think Willie Waze is actually living in Australia right now, but he seems to be from Virginia. It's interesting because this song sounds like some old school California shit. It's not only because of the production, but even Willie's actual rapping sounds very West Coast. I feel like Too $hort & E-40 would sound right at home on this song. It's a good thing though. This isn't the generic kinda shit that you get from YG or Blueface. It's actually an entertaining song. Even though I wasn't the biggest fan of him, I feel like Nipsey Hussle would fit on this track really well too. As a matter of fact, literally every rapper I just named would sound right at home on this track. Willie raps better than almost all of them in my opinion. I'll let y'all decide who exactly I'm talking about when I say he's superior.
I keep my shit in order, proper
With the script close
So spend your dollars, quarters & cryptos
My shit goes
He kinda goes in about his amalgam of influences during the second verse, which explains the West Coast sound along with the title of the track. Definitely check this song out, especially if you're into that classic West Coast style. This shit is dope.
Friday, January 24th
Dope Check by 
Granddad Woolly
produced by 
Eric G.
Hopefully by now you've read my review of Granddad Woolly's latest album with Chikano, Exprmnt VII. It's one of the better albums that I've heard from 2019, and I actually just got it on a cassette tape like a day or two before this new single came out. I wasn't expecting to hear new music from Woolly this soon especially since the aforementioned album took him 5 years to make, but I think he said he's gonna try to keep the releases coming more consistently now, so that's cool. Anyway, he announced this single with Eric G. about a week ahead of its release, so that was exciting. It's cool to see him working with well known producers like this. The song doesn't seem like something that's meant to be on a full length project; it feels more like a loose promotional single. It's dope though. The beat is tight, and Woolly did his thing over it. Check it out.
Hope They Love Me by 
Zac Flewids

produced by

Bertholet, Styn

&

Fona
Honestly, as much as I liked Zac Flewids' single from Week 3 of 2020, I was 10x more impressed by this one. I think this song is fucking awesome, and it might just be the best song I've heard from him to date. I absolutely adore the super smooth, chill instrumental, and Zac's singing on the hook actually sounds really good. Much like the previous single, I'm mainly entertained by the song from a sonic perspective; whenever the lyrics stand out to me it's when he's rapping about his struggles with addiction.
Off of the pillies again
I'm in an eminent zen
I've been in love with a doll
I never acted a Ken
I was a toxic man
I was on coke and xans
I never treated her right
Still, she had my back, wow
This shit is fire, and definitely one of my favorite tracks of the week. Don't sleep on it.
---
Once again, I apologize for the delay on this shit. I was planning on having it up at noon today, but there was a 14-hour long power outage in my city, so I couldn't do shit since my computer & phone died, and I didn't have any internet. So yeah. As I said before, the Eminem review should be up by the end of the week inshallah. As always, if I didn't write about a single here, it's because I either didn't hear it or I just didn't like it that much. So yeah. Peace.