I was pretty satisfied with the music I heard this week, although I must admit that I was more focused on the disastrous Iowa Caucus that took place than anything else. It's possible that I missed something, but for the most part I think I heard all the notable releases.
Sunday, February 2nd
TIME 2 GET IT by 
GRiMM Doza
featuring 
fly anakin
I'm kinda cheating here because this song technically came out on February 1st, which was Week 5. However, I didn't hear it until the following day, and I wanted to make sure I shouted it out. GRiMM Doza is a producer who I'd only heard a couple beats from in the past, but I was definitely impressed. I liked the work he did on wifisfuneral's Ethernet 2 project, and I loved the work he did on Mr. Muthafuckin' eXquire's self titled debut album. fly anakin on the other hand is a member of Mutant Academy, which to me is the biggest collective in the underground right now. The way their buzz has been snowballing reminds me a lot of the early hype that Griselda had in 2016. They might not be affiliated with Shady, but I'm pretty sure fly anakin is working with Madlib, and I think Earl is a fan of him as well. If I'm not mistaken, there are 11 members of the group, 3 of which are rappers, and the others are all producers. I'm pretty sure Ohbliv is the most well known member, but fly anakin & Big Kahuna OG are probably the two next biggest rappers they have. fly anakin just released a solo album at the end of January, which I'll be posting a review for later this week. Anyway, this was my first time actually hearing GRiMM Doza rap, so I'm not sure if his work typically sounds this lofi, but I really love it.
Know we the hottest
Bitch know I ain't shit, but she know I got it
Fuck on little shorty, nigga, moan melodic
She deepthroat while I smoke exotic
Been droppin' bombs 'cause the flow's atomic
I like the hook a lot as well, and the dreamy, yet slightly woozy sounding instrumental is great too. fly anakin killed that last verse. His flow is really nice here, and I love his voice. It's kinda high pitched, much like that of Westside Gunn. If you've read my thoughts on Westside Gunn in the past, you'd probably think that's a bad thing. However, I feel like fly anakin—and ElCamino too—focuses more on actually rhyming well rather than just being as obnoxious as possible. That's the reason I like him. He doesn't annoy me. Anyway, this song is fire, and I'm gonna keep my eye on more of GRiMM Doza's stuff in the future because that dude is dope. Don't sleep on this track like I almost did.
Rewinders by 
Celestaphone

 featuring 

Th'Mole

&

MC Paul Barman

Before listening to this song, I'd never heard of Celestaphone. He's actually the only artist involved in this song that I was completely unfamiliar with. I'm not really that familiar with Th'Mole either, but I'd at least seen his name before. He had a placement on the amazing debut album from Epic Beard Men, which came out last year. However, the main reason I checked this song out is because of the feature from MC Paul Barman. He released one of my favorite albums of 2018, which apparently ended up being my 2nd most listened album of 2019 as well. I even got the chance to interview him in 2018, but I was still suffering from my psychotic episode at the time, so it ended up being terrible. I deleted the interview because I hated it, and he probably thinks I'm a total weirdo, but I'm still glad that I can at least say it happened. Anyway, this song thankfully ended up being really cool. The whole idea of the different bars being "rewinders" is awesome, and I'm surprised I haven't heard any rappers say something like that before. The first verse from Celestaphone is awesome. I love the part where he says "vision, rewinding like I'm really on a mission," and then it rewinds and still flows perfectly over the beat. Th'Mole killed that second verse too. His flow during this quatrain was dope as hell…
Stoning, drowning, stake burning, unlearning
Tensions mounting, fountains running out, we're
Swinging on the precipice, singing on this edifice
So ancestors or aliens can wrestle with what's left of us
Of course MC Paul Barman had a stellar performance as well. Not to be a stan or anything, but I just recently realized how fitting his last name is. "Barman" makes him sound like some kinda rhyming superhero. That'll either be really cool or really lame depending on your perspective.
Clever effervescent peasant
Never pleasant to tyrants with violence ever-present
Oh yeah, I almost forgot…
My soul ghost is caught between an ocean rock
And the ones I hold closest to my heart
When they vote against my kids, it's tough not to hate old folks a lot
The miniature verse he spit for the outro was great too. It was really nice to hear some new stuff from him, and now I have to keep my eye on Celestaphone. This is the first single for an upcoming project from him if I'm not mistaken, so I'm looking forward to that.
Monday, February 3rd
New View by 
Factor Chandelier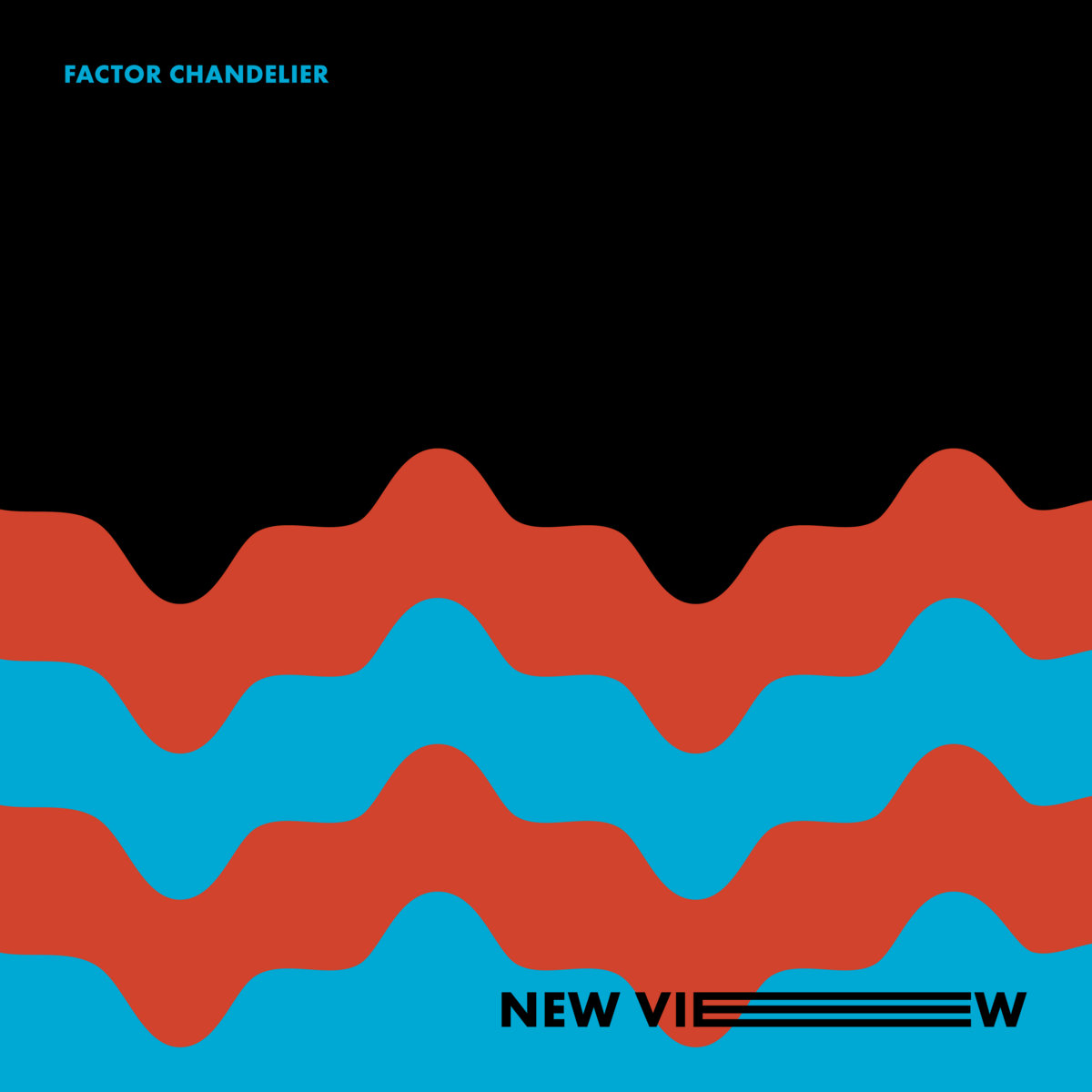 Factor Chandelier is a producer whose name you may recognize from his work with Ceschi, along with several other Fake Four Inc. artists. His production on Sad, Fat Luck & Sans Soleil was legitimately incredible to me, so I was excited when I saw the announcement of his upcoming solo album, First Storm. It's set to release on April 15h, and it boasts features from Ceschi himself, Dope KNife, Onry Ozzborn and more. Anyway, this lead single is phenomenal. The artwork is really perfect because it matches what the song sounds like to me. It sounds like being at the beach and getting swallowed by waves, but in an enjoyable way. I feel like this is what Chance the Rapper wants his instrumentals to sound like. Or maybe this is just what I wanted his music to sound like. Anyway, the additional horns from Danny T. Levin really pushed this song to the next level for me. It sounds fantastic. It feels like ocean breeze in the form of music. I love it. Check it out.
Revenge by 
Joyner Lucas

 produced by 

Sonorous, Jahaan Sweet, DRTWRK

&

Boi-1da

The career of Joyner Lucas has been pretty disappointing to watch. I mean, he's super successful, but the quality of his music has declined so severely in my opinion. He went from being one of the more exciting newer artists in the industry in 2017 to being a generic, stale, fast-flowing jumble rapper. A lot of the singles for this upcoming ADHD album have been super weak. I think the first single dropped in 2018 if I'm not mistaken. If it wasn't 2018, it was super early 2019. Anyway, it was called I Love. I do not love I Love. That's gotta be one of the most generic songs he's ever made. Some of the other songs have been solid, although not really anything to write home about. The worst single he's dropped is easily the title track; that song is fucking terrible. I really don't think I'm gonna like ADHD, but I'll definitely give it a chance. Anyway, I thankfully like this new single, which is obviously why I'm writing about it here. I still don't think it's amazing or anything, but it's probably my favorite single for ADHD so far. The best aspect of the song is definitely the production in my opinion. I think the beat is really great. Joyner's flow on the first verse is nice too. I also like the low-key delivery that eventually crescendos into the somewhat generic hook. The lyrics really go in one ear and out the other, but none of them stand out as being particularly bad. The hook really just sounds like it's copy and pasted straight from a Drake song. The ad-libs here are really lame to me too. The following two verses are nice though. Again, the lyrics aren't really that interesting, but his flow sounds great. This song is just very entertaining to me sonically. It would've been nice to have some more intriguing lyricism, but it's sufficient I guess. The song's still dope to me either way.
Tuesday, February 4th
G.ettin' E.very D.olla by 
Lute

 produced by 

Patrick Hayes, J-Smash, Dorran Thigpen, Allan Knighton, Rodrickus Hill, Rasheeda Ali, D'Andre Thigpen, Raschaud Marshall, Jerod Morton

&

MixMP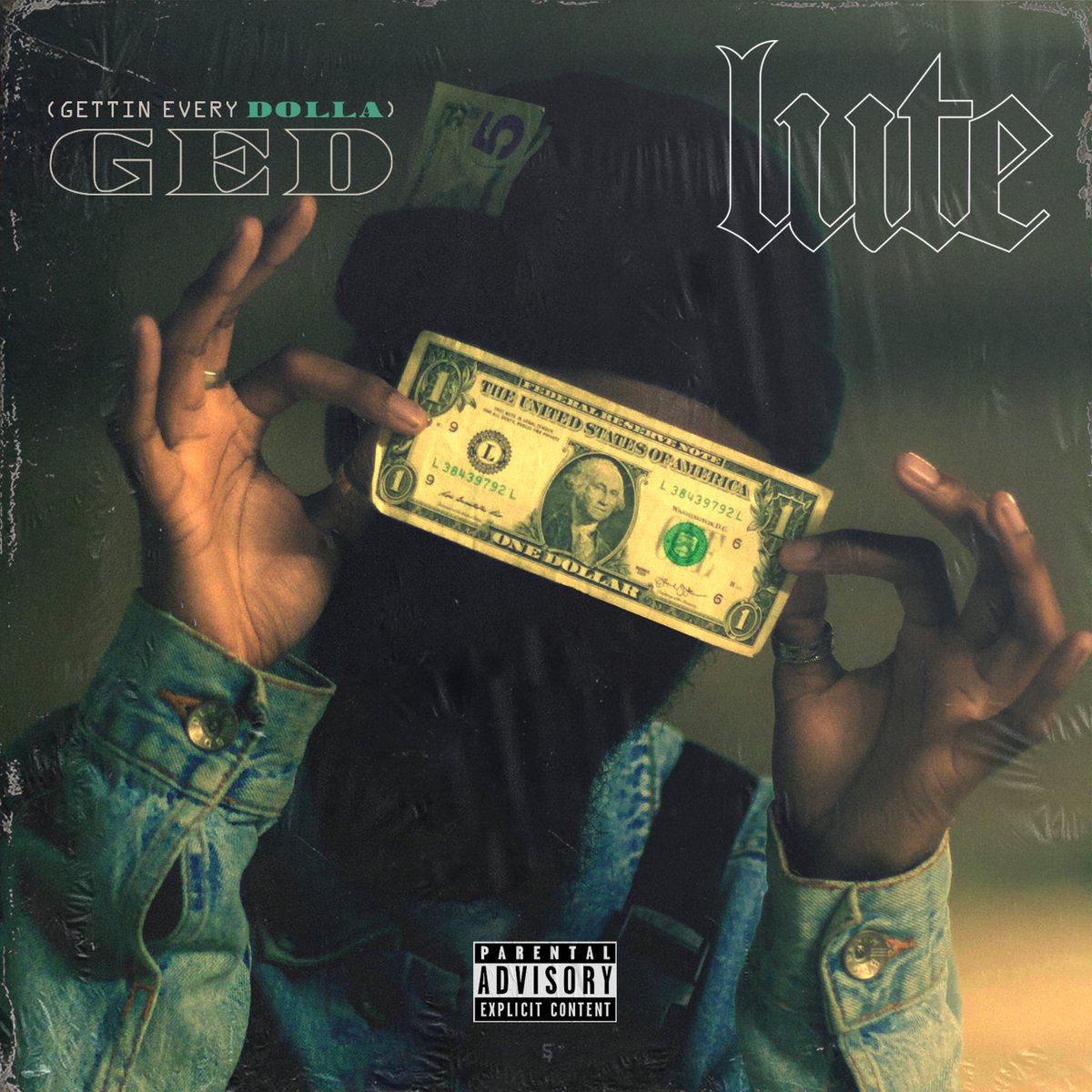 The marketing campaign for this single has been really interesting. I don't really feel like explaining all of it because I'd rather just talk about the music, but I'll share these videos for anyone who hasn't seen them…
Anyway, Lute has been my favorite Dreamville artist ever since I heard his 2017 album, West 1996, Pt. 2, so I was excited when I saw that he finally seemed to be getting promotion for another project. This song thankfully didn't disappoint at all either. I think this shit is amazing. The production here is absolutely glorious, and Lute killed it. One thing about Lute is that you always get a good idea of who he is and where he comes from in his music, and this track is no different. I feel like Dreamville is ideologically the most fitting collective for Lute because there's always a sense of hunger emanating from his music.
Niggas used to bump The Warm Up by Cole
My nigga used to warm the house with the stove
Shit, if he made it out of this bitch
Ain't no telling where my talent can go
The way he rode this beat is really nice, and I love the melody-tinged hook. I really have zero issues with this track at all. This is definitely one of my favorite songs of the year so far. I feel like I've been saying that about a different song every week, but I really mean it this time. This shit is sizzling hot fiya.
Good Guy by 
Taylor Bennett

 produced by

Dwayne Verner Jr.

&

Zxxk
I haven't exactly been the biggest fan of Taylor Bennett's work in the past, so I was surprised by how much I ended up liking this. The bizarrely lame single art had me thinking this song would be terrible. It looks like he's annoyed as hell that he somehow got transported into a shitty action game for the PS2. Oh, wait a minute… This is based on Star Wars, isn't it? Damn. I didn't get that at all until I saw the design of the spaceships. The font is the same one used in Star Wars too. Huh. Honestly, that just makes it even worse. Anyway, as soon as the track started I thought I was gonna hate it because it's got a super poppy electric guitar driven beat, but I suppose that was to be expected. Pop Rap is pretty much all the Bennett family does these days. I typically don't like super sugary Pop Rap like this, but I ended up enjoying it quite a bit. This shit sounds super white though. This is like Max Keeble white. It kinda sounds similar to what I imagine the soundtrack for that movie was like. I couldn't tell you why, but this track evokes the image of a bunch of preppy white girls on their first day of high school for me. Anyway, I think the lyrics are pretty corny to be honest, but this song is just really catchy to me. That's pretty much the main reason I like it. I just think it sounds good. There's nothing else that I can really say. This is what I imagine Vic Mensa's music would be like if he had zero edge. This isn't for the purists or underground Hip Hop heads. This might actually be the poppiest, most accessible song that I'll ever write about in one of these weekly posts. It's certainly more sugary than anything else I've written about so far this year. I like it though. I think it might actually be my favorite Taylor Bennett song so far, which isn't exactly saying much, but still. I think it's pretty good.
Return of the Filth by 
G-Mo Skee
produced by 
BlackOut Beats
G-Mo Skee is an MC that I've been familiar with ever since he was featured on one of the few good Hopsin songs in existence, Lunch Time Cypher. I've been following him ever since then, but he hasn't really been that prolific with his music. For a while it seemed like he was more interested in live streaming himself playing video games than rapping, but he came through with some fantastic singles last year thankfully. This new one isn't quite as good to me unfortunately, but I still like it to some extent. It's the lead single for his upcoming album, The Filth Element, which will hopefully be releasing some time this year. I think both of the verses are pretty solid. His flow can sound slightly awkward at certain points, but overall I was satisfied. The hook isn't really that good to me, but it doesn't ruin the song. I think the second verse is much better than the first one.
I know a lot of niggas out there cockblockin'
But I'm so hot it's kinda hard for you to stop watchin'
I'm rockin' the sickest leather, 2 hoes stitched together
Charlotte & Heather, human cloth; I'm tryna get investors
The production from BlackOut Beats isn't really that great either, but I'd say it's ever so slightly above average. Again, I don't love it as much as the material G-Mo Skee released last year, but I definitely enjoyed it to some extent. It's worth checking out.
Wednesday, February 5th
Crunk Ain't Dead (Remix) by 
Duke Deuce

 featuring 

Lil Jon, Juicy J

&

Project Pat

 produced by 

DJ Paul

&

Juicy J

Crunk Ain't Dead is one of the hottest hit songs in Hip Hop right now, so it was only a matter of time before we got this inevitable remix with the godfathers of Crunk. Personally, I actually hate Crunk music. It's a big part of why I didn't really like Hip Hop as a child. Snap Music, Crunk, and pretty much anything that sounds like a typical hit song from the "Bling Era" is legitimately my least favorite form of Hip Hop. However, I can't deny that this song is hard as bricks. I've always loved DJ Paul's production. I usually just have a problem with the actual rappers on this kinda music. I love the "YUH" chants at the beginning of the song, and the added flair from Lil Jon's ad-libs was a nice touch. My enjoyment briefly ceases once Duke Deuce's actual verse begins because I think his flow is wack. He wins me back over eventually though because his cadence thankfully smoothens out, specifically at this point…
Book bag got the big pump
Like high school, you can get jumped
Can't play me like a weak punk, ayy
Bend it over, let me see somethin', ayy
The hook is fire as hell too. Juicy J's verse isn't really that great to me, but it's not actually bad. It really just doesn't add anything to the track in my opinion. However, Project Pat killed this shit. He easily had the best verse. I kinda wish it didn't end so abruptly because it just sounds awkward. I obviously have a lot of nitpicks with this track, but overall I think it's really dope. It's impossible to sit still while this shit is playing. Don't sleep on it.
No Hesitation by 
Big Twins

& 

DirtyDiggs

On Wednesday, I got an email in which I was informed of the recently announced collaborative EP from DirtyDiggs & Big Twins. It's called QUEENSBRIDGE, and it's scheduled for release on February 18th, so I'm definitely gonna have to check that out. We were thankfully blessed with this single, which is dope as hell. As always, DirtyDiggs' traditional production here is top notch, and Twins' performance is great as well. I've always loved his super raspy & gritty voice, and it fits with the grimy lyrics perfectly. He's not being overly flashy with super dense lyrical acrobatics and rhymes. The selling point is just how menacing and evil he sounds when he delivers these hard ass lines.
Heavy metal on my waistline
If the money ain't right then you wastin' time
Get shot in your face for tryna talk tough
Tastin' that bread, I'm never givin' up
I love how melodic the instrumental gets during the hook. I'm not sure exactly what that instrument is, but if I had to guess I'd say it's an organ. Anyway, I was already looking forward to the project, and this single just solidified my anticipation. Definitely make sure you check this shit out if you're into gritty street rap.
Semi by 
Grafh
produced by 
DJ Analyze
I've been familiar with Grafh for a long time, but for whatever reason I didn't really start listening to him until around late 2018. I remember liking his Duppy Freestyle. He also dropped a dope song with Benny the Butcher around the beginning of 2019 called BLOW. He dropped a collaborative album with Flee Lord last year that I unfortunately haven't gotten around to listening to yet, and he also spit one of the best freestyles of 2019 on Sway in the Morning. Anyway, he's been teasing his upcoming album, Oracle III, for a while now, and he dropped this latest freestyle as a promotional single. I love DJ Analyze's dark, gritty production here, and Grafh killed it.
Your ghostwriter had the Ghost Rider's actual ghost behind it
I catch it and hold it after I notarize it
It's official, it's a ritual; know the science
You can go and try it, show where to hide it
And don't apply it; when I throw what I'm buyin'
I'm Nolan Ryan with a loaded iron
Bases loaded flyin' with the bakin' soda fryin'
And I know the neighbors go and complain when the odor risin'
I probably misquoted some of those lines, but either way he was rhymin' his ass off. It's just one fire verse over a great instrumental, so there's not much for me to discuss here. Don't sleep on it though. He snapped.
Get Back by 
V Don
featuring 
Dave East
I like this single even more than the one V Don dropped last week. As always, his dark production is fantastic here. This one is relatively melodic, and Dave East sounds perfect over it. I've always really liked him. I think he has a fantastic voice for Rap, and his music is really good when he's not trying to go for those trendy, soft ass mainstream reaches. As much as I liked his rapping here, I was actually more impressed with V Don's actual production. One thing I always appreciate about him is how layered his beats are. It's never just a simple incessant loop. He actually makes his beats dynamic to keep you on your toes. The violin that comes in towards the end of this song sounds fucking amazing. I kinda wish Dave East didn't use the same exact rhyme scheme throughout the entire track because it gets a little old after a while, but aside from that nitpick I really fuck with this. By the time this article goes up, V Don's Black Mass project will be out, so make sure you get your hands on it if you fuck with this single.
Thursday, February 6th
Scrape the Bowl by 
Boldy James
featuring 
Benny the Butcher
produced by 
The Alchemist
Bro. The Alchemist. This beat. Yes. This beat is pure evil in the form of music. This is some of the hardest, grittiest shit I've heard all year. As soon as the track starts, man…
The way Boldy James & Benny the Butcher trade lines on the hook is really nice. I love how Boldy's kinda deep voice sounds over the beat. His verse was great.
They say I got a morbid sense of humor, but that made me smile
Shoutout to my shooter, when he drill you that's a flagrant foul
Just put in for his appeal, he told me it might take a while
Told him, "that shit bought some time, just make sure that you make it count"
Of course Benny's performance was fire as well. This track has me super excited for The Price of Tea in China, which will also be out by the time this article is published, so be sure to get your hands on that shit if you fuck with this single.
Friday, February 7th
Broke in a Minute by 
Tory Lanez
produced by
Papiyerr
As some of you may know, I was a huge fan of Tory Lanez around 2012, but it's like as soon as he blew up his music became 5x less interesting. I really wasn't expecting to like this song considering the title, along with the fact that I've lost most of the interest I had in Tory at this point, but I can't front; this shit is kinda dope. I still have a lot of problems with it, and it's far from his best material, but I do enjoy it to some extent. It's mainly Tory's flow that made me enjoy the song. Nothing else about the track is really that great. The main loop in the beat is honestly trash, but the bass that comes in makes it much more tolerable. The actual lyrics are pretty lame too. It's just him flexing. The basic writing makes it pretty clear that this was a freestyle
I cut the corner and bend it
Bitch, I'm a menace like Dennis
Don't sell me pussy, I need a percentage
If you gon' fuck me, the shit is expensive
I think he said this was originally a freestyle over NLE Choppa's Shotta Flow song, so that's why he's using that flow. This is the kinda shit that I'd listen to if I was high and wasn't really trying to think. It gives me that involuntary head nod, even if I don't really give a shit about anything he's saying. Oh, I should mention that the music video is really lame too. It's the most generic shit ever. The song's solid though.
---
As always, If I didn't talk about something that came out this week, I either didn't hear it, or I just didn't like it. I just wanna say real quick that I fucking hate the US Government. This undemocratic bullshit that the DNC pulled with the Iowa caucus is absolutely infuriating, and this is why Americans can't stand the establishment. The DNC doesn't serve the American people; they serve the rich donors in their pockets. Anyway, let me know what you think of these singles, and tell me what else you've been fucking with. Peace.