My headphones didn't end up getting replaced until Friday, so I had a lot of music to catch up on over the weekend. Again, it's possible that I missed a few songs, so you'll have to forgive me for that. Throughout the week, I was mostly focused on Bloomberg getting stopped & frisked on the debate stage by Elizabeth Warren & Bernard Sanders. There is no candidate that I despise more than Bloomberg in either political party, so I was more than gratified to watch the sinews get stripped from his carcass by a bunch of hungry wolves.
Sunday, February 16th
Hot (Freestyle) by 
Conway the Machine
produced by 
Wheezy
It's starting to seem like Conway's gonna be dropping a new song along with a freestyle every week, and I'm here for it. This time he hopped over the instrumental from Hot by Young Thug, which appeared on So Much Fun. I think the best aspect of his performance here is his flow and breath control. The lyrics weren't bad, but he didn't have many super quotable rewinders in there like he usually does. His flow during this part was dope as hell though…
Louie V drip, Virgil made my pajamas
I'm made for the beef, I was made for the drama
My youngin' shoot K's like his name was Osama
My bitch from the hood, yeah, she straight from the bottom
I leveled her up and I draped her in Prada
It's probably not something that I'll be listening to again in the future, but I definitely enjoyed it on the first listen, and I think it's worth checking out if you're a fan. It's dope.
Fredo Joint by 
Conway the Machine
produced by 
GRAYMATTER
I was really excited when I saw this track because GRAYMATTER produced most of my favorite beats on the latest fly anakin project. It's really cool to see Griselda & Mutant Academy artists working together. I hope to see more of that in the future. Anyway, this shit is hard as fuck. This is definitely the best song he's dropped this year. I guess that isn't saying much since he hasn't released that much music yet, but still. This shit is dope af. Everything about it is perfect in my opinion. I love the beat from GRAYMATTER, and the relatively personal lyricism from Conway. He kinda reflected on the death of Machinegun Black, and the depression that came with everything he's been through in his life. He switched his flow up multiple times too. I honestly don't know why Conway isn't universally considered as the best artist in Griselda. He's always been my favorite, and it's not close at all. His flows, bars and content are all superior to any other gangsta rapper out right now in my opinion. If you don't believe me, just watch this latest radio freestyle that him & Benny did for Charlie Sloth's annoying ass.
He fucking annihilated that shit, man. Benny murdered it too, but goddamn. That's the best freestyle I've seen so far this year. So yeah, make sure you check that out along with this latest song. This shit is fire. Don't sleep on it.
Monday, February 17th
Dragonball Durag by 
Thundercat
Thundercat has an album called It Is What It Is dropping on April 3rd. The announcement came with a single called Black Quails, which I didn't really care for personally. I didn't think it was a bad song, but it was just kinda generic to me. It sounded exactly how I would expect a Thundercat song to sound. The album version is apparently different from the single version though, so hopefully that'll be more enjoyable. Thankfully, this second single is much more entertaining to me. Thundercat's vocals have never really been super impressive to me, but I think they sounded pretty good here. They sound very Matt Martians-ish in my opinion. I don't think the song is amazing or anything, but it's definitely worth checking out. The production is very good. My favorite aspect of the song is honestly just the art direction though. I think the single art is really fucking dope, and I'm assuming that if there's a music video it'll be dope as hell too. This shit is dope. Check it out.
Wednesday, February 19th
Heisenberg Blue by 
J57
This song is awesome. It's an instrumental track that kinda sounds like something that could've been on Watch the Throne. For some reason it just made me think of Mr. Hudson. It sounds like it's meant to be played in huge arenas. It's just under two and a half minutes, but it's not just a repetitive loop. The way it kinda switches up towards the end is really cool. Honestly, it's Saturday night right now, and I'm tired, so I'm not tryna write that much more. I don't know what else to say at this point. This shit is fire though. Check it out.
Thursday, February 20th
Two on the Ten by 
Thurz
produced by 
JohnnyStormbeats
At this point, there's not much I can say about Thurz that I haven't already said over the course of this year so far. However, one thing that I surprisingly haven't pointed out already is that Reason sounds a lot like Thurz now that I think about it. This is the song that helped me realize it, but they have very similar voices. This kinda sounds similar to the recent couple of singles that Reason has dropped. I think Thurz is a more interesting personality though. Anyway, this is just a really fun song. The production is dope, and Thurz's flow is great here. Check it out.
BALD! by 
JPEGMAFIA
JPEGMAFIA stated that he made this song for people with fucked up hairlines. My hairline is one of my greatest insecurities, but I'm not really sure if I'm who he had in mind. It's not really receding. I'm nowhere near being bald. It's just that there's this one area at the very front of my hairline where hair refuses to grow for some reason, but it's not noticeable unless I point it out. Check out my signature logo…
If you look at the top right corner of my hairline, you'll see that it kinda jumps up a little bit before going back down. That's not a design flaw. That's literally what my hairline looks like in real life. I'm not sure why it grows like that. Anyway, none of this matters. The song is dope as hell though. I actually think it's better than almost every song that appeared on Peggy's latest album. It might have something to do with the fact that he's spitting his ass off on this track instead of singing so much. Well, maybe "spitting his ass off" is a bit hyperbolic. I don't think the rapping is amazing or anything. There weren't that many lines that really stood out. This was probably my favorite couplet in the song though…
They be fucking up my lyrics on Genius
And these pussy ass critics repeat it
It's mainly his flow and delivery that stand out. He sounds great on this track. The production is really stellar too. I love this beat. It'd be cool if more of the actual lyrics stood out, but I've never really considered Peggy to be a top tier lyricist. With that said, I think this song is pretty awesome, and it's definitely worth checking out. Even if you're not already a fan, I think you should give it a shot because this is relatively accessible for him. It's dope as hell.
SHA LA LA by 
Eric Biddines
Out of all the singles I heard this week, this one probably caught me most off guard. I first became familiar with Eric Biddines when he was featured on Kato's Pathomania EP. He had a stellar verse on a song called Famous with Sy Ari da Kid, and he reminded me a lot of Andre 3000 & Devin the Dude. I didn't know that he was also a singer and producer though. This is the first song I've heard with him since 2015, so I'm not really that well versed in his music. This shit is great though. It's a self produced Soul song, and it's smoother than fuck. It sounds kinda like something Erykah Badu or maybe Sade would do. The production is very smooth and jazzy, and Eric's vocals are really nice too. Don't sleep on this one. It's super dope.
EVERYDAY SH!T by 
GRiMM Doza
featuring 
YL
This song has the same super lofi aesthetic that TIME 2 GET IT had, and it still sounds awesome. Honestly, I don't know which song I prefer because this shit is just as good. I love the production, and GRiMM Doza did a really nice job with the first verse. I don't think I'd ever heard from this YL guy before listening to this song, but he did a pretty good job on that second verse. This shit is hard. Check it out.
Friday, February 21st
Leaving Hell by 
R.A.P. Ferreira
produced by 
The Jefferson Park Boys
Last month, R.A.P. Ferreira shared the lead single to his upcoming album, Purple Moonlight Pages, and I thought it was one of the better songs I've heard from him in a long ass time. However, I think I like this new song even more to be honest. Everything about this shit is fire. The commentary on the way artists are viewed by society is really dope, mainly because of the manner in which the ideas are presented. The actual subject matter on paper isn't that interesting, but his signature verbose and eloquent writing style makes it fun to listen to.
In buildings where if I wasn't a performer
They wouldn't let me past the foyer
Here I am pulling spectacles for the uninitiated voyeurs
But being piss poor corrupted the discourse
The actual production is great too, and I really love his melodic hook on this song as well. I have to talk about that music video though. That shit is fire. That's definitely one of the best music videos I've seen all year. It might actually be the overall best music video of 2020 so far. I'd have to think about it. Definitely check this song out if you haven't yet, and be sure to watch the music video. Purple Moonlight Pages is scheduled for release on March 6th, so be on the lookout for that.
Better Way by 
Factor Chandelier
featuring 
Ceschi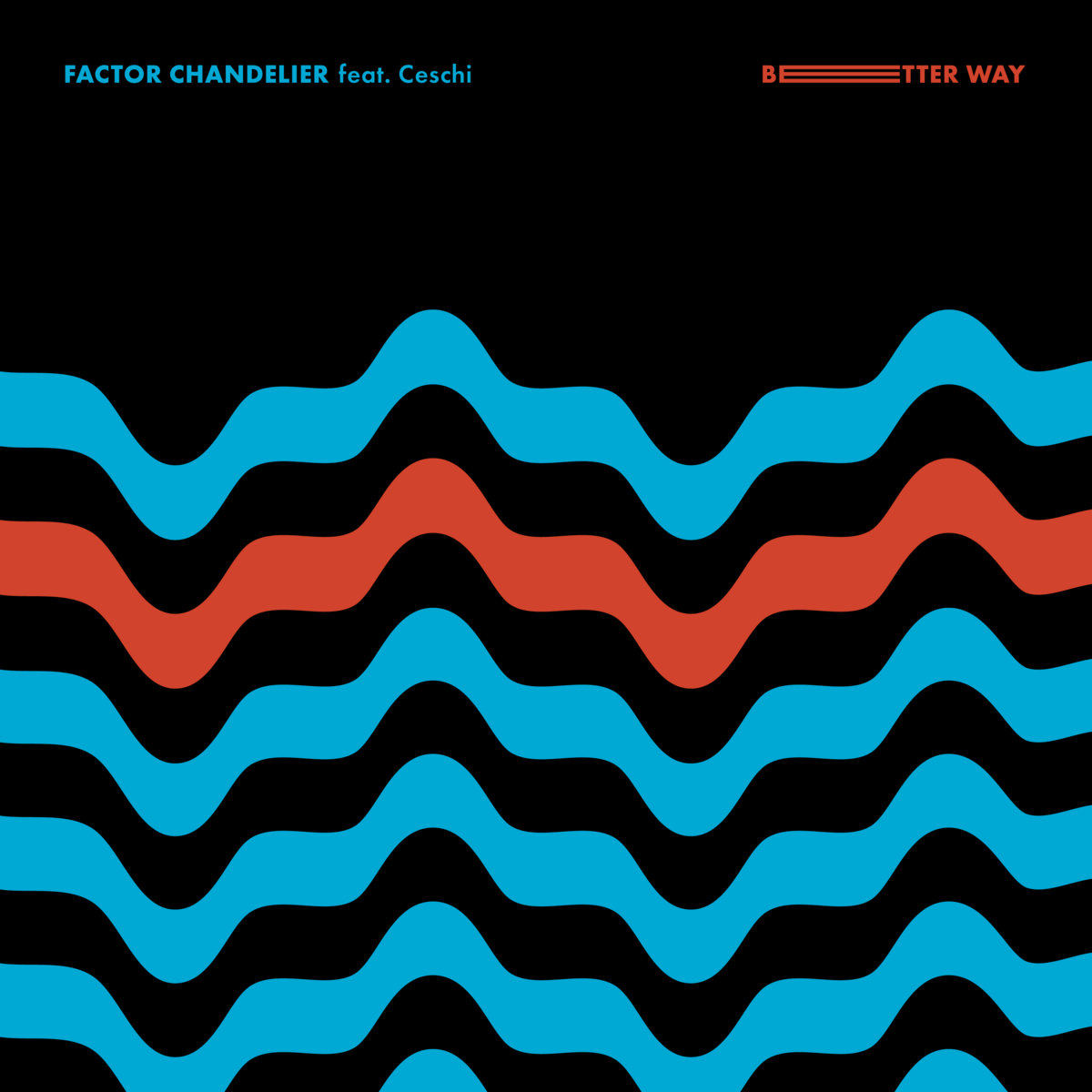 I was super excited when I saw that this song had been released since Ceschi & Factor made two of my favorite albums of 2019. Guess what? This shit is fire. The production is absolutely glorious. The horns from Danny T. Levin really put this shit over the top. I'm sure the song would've been cool without him, but he really added a lot for me. The background vocals from Taylor Jade & additional synths from Josh Palmer are great too. Ceschi's actual performance here is of course really fantastic as well. He transitioned from singing to rapping really seamlessly. It wasn't really like what Drake does. I don't know how to explain it. It was dope as hell though. The song is great. Check it out.
Grew Up by 
CJ Fly
featuring 
Haile Supreme
produced by 
Statik Selektah
This is probably the final single we're gonna get before CJ Fly's upcoming album releases on the 6th of March. That's actually one of my most anticipated albums of the year though because every single that he's dropped for it—including this new one—has been fire. Haile Supreme is an artist I became familiar with last year when he had a stellar feature on Bun B's collaborative album with Statik Selektah. Statik's production on this song is relatively dark and dramatic sounding. It's dope as hell. The content from CJ Fly is somewhat autobiographical. He kinda described his life growing up, as the title suggests. He killed this shit. The hook from Haile is fire too. CJ is really proving himself to be one of the best artists out of Pro Era. I mean, he's always been a standout MC from the group, but it seemed like this is on another level from what he typically does. I think this album's gonna be special. I'm really looking forward to it. Don't sleep on this shit. It's fire.
Nicotiana by 
Marcus D

&

Chinsaku
I became familiar with Marcus D through his work with Substantial as Bop Alloy. He's another producer who typically makes a lot of very smooth chill lofi beats. He released a couple projects in 2019 that I haven't gotten around to listening to yet, but I definitely will, hopefully sooner rather than later. Anyway, I'd never heard of Chinsaku before listening to this song, but I imagine he makes the same kind of music that Marcus D typically does. This beat ended up being pretty much exactly what I was expecting. It's a very nice, kind of relaxing instrumental. For some reason it made me think of Odd Future. This is more Analog than Sandwitches though. I could definitely see Frank Ocean over this. It's dope. Check it out.
Medicate by 
Ric Chavez

&

J57
This is another instrumental track, produced by both Ric Chavez & J57. It was actually my first time ever listening to a song by Ric Chavez, and my expectations were surpassed. Out of all the instrumentals from this week, I think this might be my favorite. It's a super smooth, melodic beat that sounds like it samples an R&B song. I'm not sure though. The fluctuating bass throughout this song is really fucking dope, and the saxophone that comes in towards the end is glorious. I think it's a saxophone at least. I might be wrong. Again, I'm not great at identifying instruments. I'm gonna have to work on that. It sounds great though. This shit is fire. Check it out.
---
Honestly, this week felt relatively slow for good music releases. I listened to a lot of new songs, but a lot of them weren't very good. It may have something to do with me being distracted by politics once again, but I feel like there weren't that many great songs compared to the previous few weeks. That's fine though. I don't mind it at all because it means less work for me. Anyway, since I practically spent the whole week with no headphones, this coming week might be kinda slow for reviews, but I should be able to publish at least a couple. As always, if I didn't write about a song that came out this week it's because I either didn't hear it, or I just didn't like it that much. Be sure to check these songs out and lemme know what you think.