Once again, I was kind of distracted by politics, and I'm just getting back into the groove of listening to music and writing reviews, so this week might be just as slow as the previous one, if not slower. Just bear with me. The mental illness has been kinda rough, but I can't front. I've mainly just been distracted by the current election season. I can't even blame the depression.
Monday, February 24
The Pleasure Is All Mine by 
Airøspace
produced by 
Kmado
Airøspace released an album late last year called Sorry to Bother You, which I unfortunately haven't gotten around to listening to yet. I've only heard a few songs by him in the past in which he was actually rapping, but from what I've heard I think this is my favorite so far. First of all, I love this production from Kmado. It gives me the same feeling that Denzel Curry's Zenith gave me. I just feel like I'm floating on a cloud when I listen to it. Airøspace sounds great over it too. I really love his voice. He sounds awesome to me. He had a play on words about being even and odd, and another one about pi, which was dope. There are actually a lot of clever lines throughout the whole song. The Hillary Duff line was cool. His flow was pretty nice too. I didn't mention every single good line, but I don't wanna spoil it for anyone who hasn't listened yet. Check it out. This shit is dope as hell.
Five Alive by 
Doomtree
I was super excited when I got an email about this song, but it didn't really end up being as amazing as I was hoping. I obviously like it to some extent, but something about it just feels kinda flat to me. I think it's mainly due to the production honestly. I personally just don't really like Paper Tiger & Lazerbeak that much these days. I feel like over the years their beats have gotten more and more synthetic and soulless. It just sounds like super robotic Electronic, almost Dubstep-ish stuff. They make the kinda shit that I imagine I'd hear in the soundtrack to one of those shitty Michael Bay Transformers movies. Actually, that's probably a bit too harsh. It's not really that bad of a beat. It's just really unremarkable in my opinion. Anyway, the actual rapping is obviously the selling point of the song for me. Dessa stood out a lot as always, even though she only spit about 8 bars. All of the verses were good, but I think one benefit she has is that her voice is far more unique than that of any of the others. All the guys in the group have always sounded really similar to me. I'm not crazy about the hook from Sims. The verses are all good though. Again, I know this has been really critical, but I do like the song. It's not amazing or anything—I think pretty much every song from Great Hits is superior—but it's worth checking out, especially if you're a fan.
Tuesday, February 25th
Hoodwinked by 
Injury Reserve
My thoughts on this track are kind of like the opposite of what I said about the previous one. I really love the production on this song, but find the actual rapping to be very underwhelming. I always thought Stepa J. Groggs & Ritchie with a T were pretty good rappers, but I've never considered them to be top tier lyricists. This is exactly why. They both have some cool flows and decent deliveries, but their performances here are honestly just really conventional and uninteresting in my opinion. There are zero standout bars on this song. Every line goes in one ear and out the other. It's a lot like the recent Denzel Curry album in that regard. To me, this isn't much better than anything that would've appeared on the latest self titled Injury Reserve album. I like that album, but it's easily my least favorite project from them to date. In other words, it was good, but flawed. That's exactly how I feel about this song. It's definitely worth checking out though.
Wednesday, February 26th
Rage Freestyle by 
T.R.3
produced by 
Tagliatore
T.R.3 released one of my favorite projects in February with his GRIEF EP, so I was excited when I saw this latest song on Soundcloud. This track sounds more like something that would've appeared on the ANGELES EP from January. I like this more than any of the songs that were actually on that project though. This shit is actually fire. The production from Tagliatore is really great, and T.R.3's flow and delivery here are catchy as fuck. I think he did a great job of making an accessible song without coming off as generic or like he was reaching for a wide audience. I genuinely think that most of the people who check it out will agree that it's really dope. I can imagine some prominent Soundcloud rappers hopping onto this song. I mean, I don't listen to a lot of Soundcloud rappers, but I feel like wifisfuneral would sound good on this. This shit is fire as it is though. I really love it. Don't sleep on this one.
LazyEaterBetsOnHerLikeness by 
(Liv).e
This is the second single from (Liv).e's upcoming album, Couldn't Wait to Tell You. I wrote about the first single earlier this year, which I loved. I'm not exactly sure who produced this song, but I think Chris Keys had some involvement. I might be wrong about that though. I don't know. Anyway, as much as I loved the first single, I think I like this one even more. The content and overall attitude is far more appealing to me. I love the warm production too. The vintage art direction and aesthetic of this upcoming album is really goddamn cool, so I'm looking forward to that. It's scheduled to release some time in April if I'm not mistaken, so keep your eyes peeled for that.
Fast Learner by 
Shabazz Palaces
featuring 
Purple Tape Nate
This single was released alongside the announcement of an upcoming album from Shabazz Palaces entitled The Don of Diamond Dreams, which is set to be released on April 17th. I was pretty goddamn excited when I got an email about it, and I wasn't disappointed. The production here is gorgeous. It starts with kind of a throwback, early 80s era Disco type beat, but they somehow modernized it. It made me think of Planet Rock, but it doesn't sound dated to me at all. It eventually becomes super melodic; I have no idea who the hell Purple Tape Nate is, but his autotuned vocals actually sounded surprisingly great to me. I really like this song honestly. It's really goddamn cool. Don't sleep on it.
Waste Management by 
Injury Reserve
produced by 
Melik XYZ
Once again, the best aspect of this song in my opinion is the production. However, I definitely think the actual vocal performance here is more interesting than what appeared on the first single Injury Reserve dropped this week. This really feels like more of an interlude than anything though. I'm assuming it's just a throwaway song that didn't make it onto the self titled album. I certainly understand why. It's barely over 70 seconds long, and there's really not much going on here. It sounds unfinished. It's kinda cool though. I enjoyed it to some extent. I probably won't return to it in the future, but I think it's worth checking out, especially if you're a fan.
Shimmy by 
Aminé

 produced by 

Pasqué, Maneesh, Boi-1da

&

Vinylz
I still haven't gone back and listened to Aminé's debut album, but I enjoyed his album from 2018. I was mildly curious when I saw this track in my subscription box, and it thankfully ended up being pretty dope. It's clearly got a heavy ODB influence, which is cool. I don't really think Aminé's vocal performance is reminiscent of ODB at all, but the title of the song along with the production is clearly Wu-Tang-esque. He also borrows the "ooh baby I like it raw" line for the bridge. Anyway, I thought this song was gonna be underwhelming at first because the opening quatrain is kinda weak to me.
It's been a whole year, my nigga
Let's not front, it's my year, my nigga
I'm here to fuck up your whole career, my nigga
Don't play dumb, dummy, you know what's the deal, my nigga
These are honestly filler bars. All three of the verses are pretty short, but they all have at least one really nice punchline. The second half of the first verse is pretty great. The reference to Fergie's poor rendition of the National Anthem was nice, and the line about Spirit airlines was cool too. I also liked the line about the dude from the Allstate commercials. He used the word "mathematics" in the final verse, which I thought might've have been a reference to Mathematics, the Wu-Tang producer & DJ who also designed the iconic logo. I may be reaching with that one though. It was probably unintentional. Anyway, the song is actually pretty dope, and better than I was expecting it to be. Check it out.
Thursday, February 27th
DRMN by 
Spark Master Tape
produced by 
Paper Platoon
Spark Master Tape released a cornucopia of amazing singles in the first half of 2019, so he was one of my most anticipated artists to release an album. For whatever reason, he kinda disappeared with no information about what he was up to or where he was. To be fair, that's not really a new thing for him. He's disappeared before in the past, which is something I didn't even remember until like five minutes ago. Anyway, he randomly dropped this song with a message about how he was "BAKK OUT THE #SWOUP KKOMA," so I was super excited when I saw that. This shit is fire too. I fucking love this song. It's amazing. Paper Platoon's production is just as glorious as ever, and Spark's flow is pristine. I love it. I hope we get a full project from him soon. Everything about this song is flames. The hook is awesome, and he killed this shit. Do not sleep on this one. It's dope af.
Divinity by 
Thurz

&

V.C.R.

 produced by 

Like

&

10.4 ROG

To me this sounds a lot like something that a Dreamville or TDE artist would put out. The production is very smooth and mellow, although a bit more detailed than something that J. Cole would make. The majority of the song is performed by V.C.R., who's a female vocalist that I was unfamiliar with prior to listening to this. Her voice isn't really that similar to Ari Lennox or SZA in my opinion, but the style in which she performs sounds like something they might do. I think she sounds good, but I probably wouldn't really be that entertained if it wasn't for the verse from Thurz that comes in towards the end. I think he sounds great over this beat. It's definitely not my favorite song that he's dropped this year, but I still like it a lot. Check it out.
Friday, February 28th
Write Hear Write Now by 
Lulla HF
produced by 
BeatsByVintage
This song is the first track I've ever listened to from Lulla HF. When I read that he was a UK based MC, I was a bit apprehensive since I'm not really big into UK Hip Hop, but this genuinely ended up being pretty goddamn nice. I think I mainly like his voice and flow. I think he sounded really great over this beat. His flow is smooth as hell. He does sound British as hell, but it works lol. It doesn't sound weird to me like UK rappers usually do. It could be that I'm just getting used to hearing rappers with accents, but I don't know. I am a big fan of Little Simz. It probably just depends on the artist to be honest. This sounds a lot like something I'd hear from an independent Hip Hop artist in the mid to late 2000s. That's not a diss though. I like that style a lot. It reminded me of like Talib Kweli, Immortal Technique, Joell Ortiz, etc. Not in terms of the content obviously. Just the sound. The production from BeatsByVintage sounds a lot like something all those artists would fit over perfectly. Lulla HF's actual lyricism is cool too.
I'm outlandish with the language
Slugs in the Wu-Tang, Method in the madness
Drugs in the new town, bags full of badness
I just wanna stay at home and make myself a sandwich
I'm gonna be honest, I think I misquoted a couple of those lines. It's hard for me to understand certain lines because of the accent, but I think I'm understanding most of it. Honestly, this shit is way better than I was expecting it to be. Make sure you check it out. It's really dope.
idk 🤷🏽‍♂️ by 
wifisfuneral
produced by 
Cris Dinero
As I mentioned before, I don't really listen to a lot of Soundcloud rappers, but wifisfuneral is definitely one of the best artists in the subgenre in my opinion. He also just seems like a really nice guy. His interview with DJ Vlad made me like him a lot more than I already did. The beat on this track is dope as hell, and his flow over it is fire. The hook is catchy as fuck too. I think he dropped a project either late last year or early this year. I think it was the third Ethernet project. He might've actually dropped another one after that too. I'm not sure. I gotta catch up on his work. This shit is dope as hell though. Check it out.
Saturday, February 29th
The Future Is Black! by 
Simon SMTHNG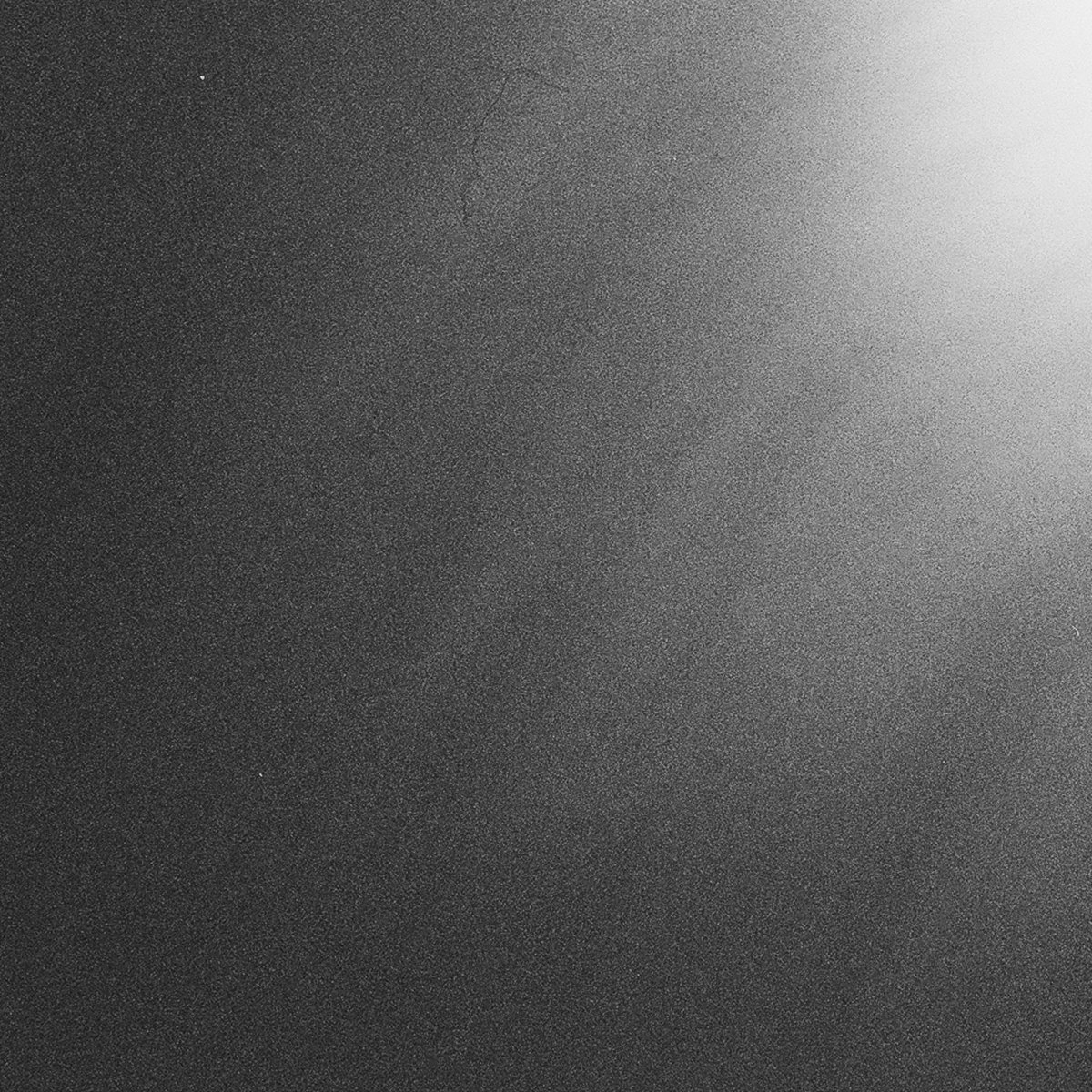 A couple weeks ago, I wrote about a song by Lord Jah-Monte Ogbon, and it was produced by this guy, Simon SMTHNG. I enjoyed his work on that song a lot, so I decided that I'd keep my eye on him. At midnight yesterday, I got an email about this song, and I ended up being quite pleased with it. It's a really dreamy, woozy lofi beat. I feel like it wouldn't sound out of place on Flying Lotus' debut album, 1983. I've never been great at talking about instrumentals, so that's pretty much all I've got to say. It's a really good beat though. Check it out.
KKASHUU by 
Spark Master Tape
produced by 
Paper Platoon
This track was released in like the last two or three hours of the week, so I almost didn't hear it. I'm glad I caught it though. I don't love this track quite as much as DRMN, but it's still damn good. The weird off kilter production kinda reminded me of Chris Brown's Look at Me Now. The main difference is that this beat isn't fucking terrible. Spark Master Tape killed it too. It was cool to hear him reference his hiatus towards the end of the track. He said something about how he gets so high that he forgets he has these songs in the stash. I think that's what he said. He worded it differently though I think. He also said that he fell asleep for 8 months. I guess he was hibernating. That's cool. The song is dope. It seems like he's gonna be dropping pretty frequently for the next few days, and I'm here for it. This shit is dope.
---
This was a pretty solid week. Most of my favorite songs came from lesser known artists, but I guess that's nothing new for me. As always, if I didn't write about a song that came out this week, I either didn't hear it or didn't like it. I also may have gotten the release dates wrong for a couple of these tracks. One thing I hate about Soundcloud is that they don't show you the exact release date for every song. In most cases it just says some shit like "3 days ago," which is annoying as hell. Anyway, check these songs out and let me know what you think of them. Peace.