This album was released on February 7th this year. If you've been keeping up with my weekly "Best Singles of the Week" posts, you've seen me talk about the singles for this album. Before hearing anything, I'd only ever heard PSYPIRITUAL's feature on Lando Chill's 2018 album, Black Ego. That album was also my introduction to The Lasso, who went on to release one of the best instrumental albums of 2019, The Sound of Lasso. That, along with the fact that this was released under Mello Music Group, has me thinking that this is gonna be a really goddamn good project. I'm gonna try to keep my expectations in check to avoid disappointment, but I'm really looking forward to this.
---
1. Gravewave
This track is fucking awesome. The Lasso's production is just as serene and gorgeous as ever, and PYSPIRITUAL is actually a fantastic lyricist.
Pneumatic, ecstatic establishment
Sovereign nation full of savages
Mad mansions full of lavish shit
What kinda land is this?
Ho, I been smoking since been smoking
You don't smoke with no windows open
Fuck swag, I seen trends eloping
Get the bag or you can get going
It's really awesome how they kinda mixed the lofi rap style with this super tranquil production. The way he's flowing on the first verse is really impressive too since there's basically no percussion at all. The way the beat evolves as the song progresses is fucking awesome as well. I love PSYPIRITUAL's flow during this part…
I dust limits
I'm blunt scented
My runs ended
Fuck the world, kiss her ass then I, cum in it
Original wig splitters
Throat slitters
Hand-to-hand mans and the dope spitters
Trip sitters
I think the song's amazing honestly. It had me super excited to listen to the rest of the album. It's dope af.
2. Tobe
This track isn't as amazing to me as the preceding one, but I still like it quite a bit. PSYPIRITUAL's delivery is a bit more energetic here; the entire song feels less hazy and more lively. For me, the production evokes imagery of a bright, sunny morning. The first verse is pretty cool. The second verse is tight as well, although the closing couplet is gross to me.
I'm the fucking shit, no pampers
Cum rags in the hamper
This is the second consecutive song in which he mentions cum or cumming, and both times kinda grossed me out to be honest. Anyway, I think the lyrics in the hook are very cool.
Shrooms is molded, caps is golden
Face swollen, you can't notice
Killing shit without a motive
Poltergeist inside my poems
I also really like the way he was rhyming at the beginning of the final verse.
Tore in two like Canada
Ground work, I'm the janitor
Solange, I'm a fan of her
Protons through the camera
The closing verse is definitely the best part of the song in terms of his actual rapping in my opinion. Again, I wasn't as blown away by this one as I was with the opening track, but I still like this a lot. I think it's dope.
3. Spawn featuring 
MotorKam
MotorKam was featured on Lando Chill's 2018 album, but I didn't remember much about him before listening to this song. This track is a lot funkier and more melodic than the preceding material. The synths sounds very 80s-ish, which if you know me you know I find that to be a good thing. I feel like the way I worded that sentence was very janky. I'm also pretty sure that's the first time I've ever used the word "janky" in my life. Anyway, PSYPIRITUAL's delivery on this track falls somewhere in between the preceding couple in my opinion. It's not as energetic as Tobe, but it's definitely more expressive than Gravewave. His voice also kinda reminds me of Chance the Rapper here, but not in a bad way. I imagine Chance would be doing music like this if he never quit drugs and found god. The hook here is pretty cool.
Gotta get your move on
Everybody better come through and groove on
Too high, you was smoking out the moon bong
You can never, ever, ever eat a shroom wrong
MotorKam has a super animated voice. It's like an amalgamation of every member of Flatbush Zombies, plus Danny Brown, plus B-Real. I enjoyed his verse quite a bit. The final verse from PSYPIRITUAL is the best on the song in my opinion though. This is actually a highlight on the album for me. I think it's dope as hell.
4. Layman
The first verse on this song is great. The references to the Gucci Mane clone myth & Judas Priest were really nice. I think this song has some of the best production up to this point on the album too. The hook is great, and he killed that second verse. The structure is pretty straightforward, and nothing about this song particularly stands out as being super unique or strange, but this is still actually a highlight for me. The production is fantastic, and I think PSYPIRITUAL's performance here is great too. This shit is dope as hell.
5. Cesar Llavez
I wrote about this song earlier in the year, and since my opinion hasn't changed I'm just gonna be lazy and transcribe my original thoughts.
This track was released alongside the announcement of an upcoming album by PSYPIRITUAL & The Lasso called Kirlian, which is set to release on February 7th. Before listening to this single, I'd only ever heard PSYPIRITUAL when he was featured on Lando Chill's 2018 album. I feel like I get the same feeling from this song that I got from SirLadyMakemFall [by (Liv).e]. It's got a similar aesthetic in my opinion. It made me feel like I was watching weird muted video clips from like 40 years ago on a super old television in the dark while smoking weed. I don't know if that'll make sense to anyone reading this, but whatever. Honestly, the main reason I checked this out was because of The Lasso's production, but I was very satisfied with PSYPIRITUAL's performance here. The weird vocals fit perfectly over the smoky instrumental. I just feel like I'm in a smoke filled jazz club whenever I listen to this. It's dope. Check it out.
6. Palma Dutch featuring 
Sam Cooper
I think this is my favorite song on the entire album. The melodic production from The Lasso is absolutely stellar, and I think PSYPIRITUAL has one of his best performances here.
I don't be fucking with nobody unless they already fucking with me
Stubborn & brick-headed, getcho wig spliced; I lidocaine the sea
I regain some ibogaine, you died off when the Mayans came
Leo was the lion's name, and he would terrorize terrains
I also think the dreamy vocals from Sam Cooper are glorious. PSYPIRITUAL's singing on the hook sounds really goddamn cool too. There's honestly not a single aspect of this song that I don't really love. It just sounds like they took extra time to really take this track to the next level. I love the closing quatrain from PSYPIRITUAL.
I think I'm in love, what reality are you from?
Tell me the truth it's only us
You don't need nobody else to trust
Let's go half on a dutch
This shit is dope af.
7. c2=a2+b2
This is another one of the most energetic songs on the album. The first verse is really dope.
I unwillingly take you out your comfort & misery
Wishing I could get the Innocent out penitentiary's
Stealthy, wealthy politicians going missing
Leaving fear in they hearts & body parts in my kitchen
I love how he kinda altered the dominant syllable of the word "oxygen" to make it fit more smoothly into his rhyme scheme; it always sounds really cool to me whenever rappers do that. If you don't know what I mean, usually when people say that word they put stress on the first syllable, e.g. "OXygen." However, he pronounced it like "ock-SIDG'n" here. Anyway, the production is pretty nice, but it's not my favorite on the album. I'm not really crazy about the way this track is structured either, but it's not that big of a deal. Overall, I think it's a very good song, but it's far from a favorite of mine. It's still dope though.
8. Nuketown
This track is actually pretty different from the others. PSYPIRITUAL is spitting his ass off pretty much throughout the entire song. He immediately starts going in as soon as it starts, before the beat even drops. I really liked that line about how he deserves an Oscar for acting like nothing bothers him. The reference to Odd Future was pretty cool too.
Get it crackin' like some lobster
Spring heads bobbin'
This is for my bastards in sweatshirts
Bullies of bullies & wolfs & goblins
The beat kinda switches up for every verse, which is really fucking cool. I feel like this is the one song I would single out in order to showcase PSYPIRITUAL's skills as an MC because he spazzed on this shit. I love The Lasso's production, but I can't front; PSYPIRITUAL stole the show here. This shit is dope as hell.
9. Macrowave
This song has another beat that sounds kind of 80s-ish to me. PSYPIRITUAL killed that first verse too. I feel like the druggy, kind of psychedelic aesthetic of this album will mislead people into thinking that he isn't necessarily a super talented lyricist, but his writing really shouldn't be overlooked. That Europe scheme in the opening verse was awesome. The beat switches up for the second verse, and this part feels a bit more relaxing. It probably has a lot to do with the sound of waves crashing in the background, which I didn't even consider the first time I listened to the song. Overall, I think it's definitely an entertaining track, although it doesn't really stand out from the rest of the material on the album that much in my opinion. I still think this shit is dope though.
10. Jimi
I think this song has some of the best production on the whole album. I really love the melody of the primary loop. Honestly, I kinda wish I had the instrumental version of this song. I wouldn't replace this track with it though. I would listen to both versions. Anyway, the verse from PSYPIRITUAL is pretty nice. This is one of the shorter songs on the project, so there's really only one verse. I think I probably would've liked it more if there was an additional verse or maybe a beat switch or a feature, but I still think it's very good. Like I said, it has one of my favorite beats on the whole album. It's dope.
11. Zodiac Cognac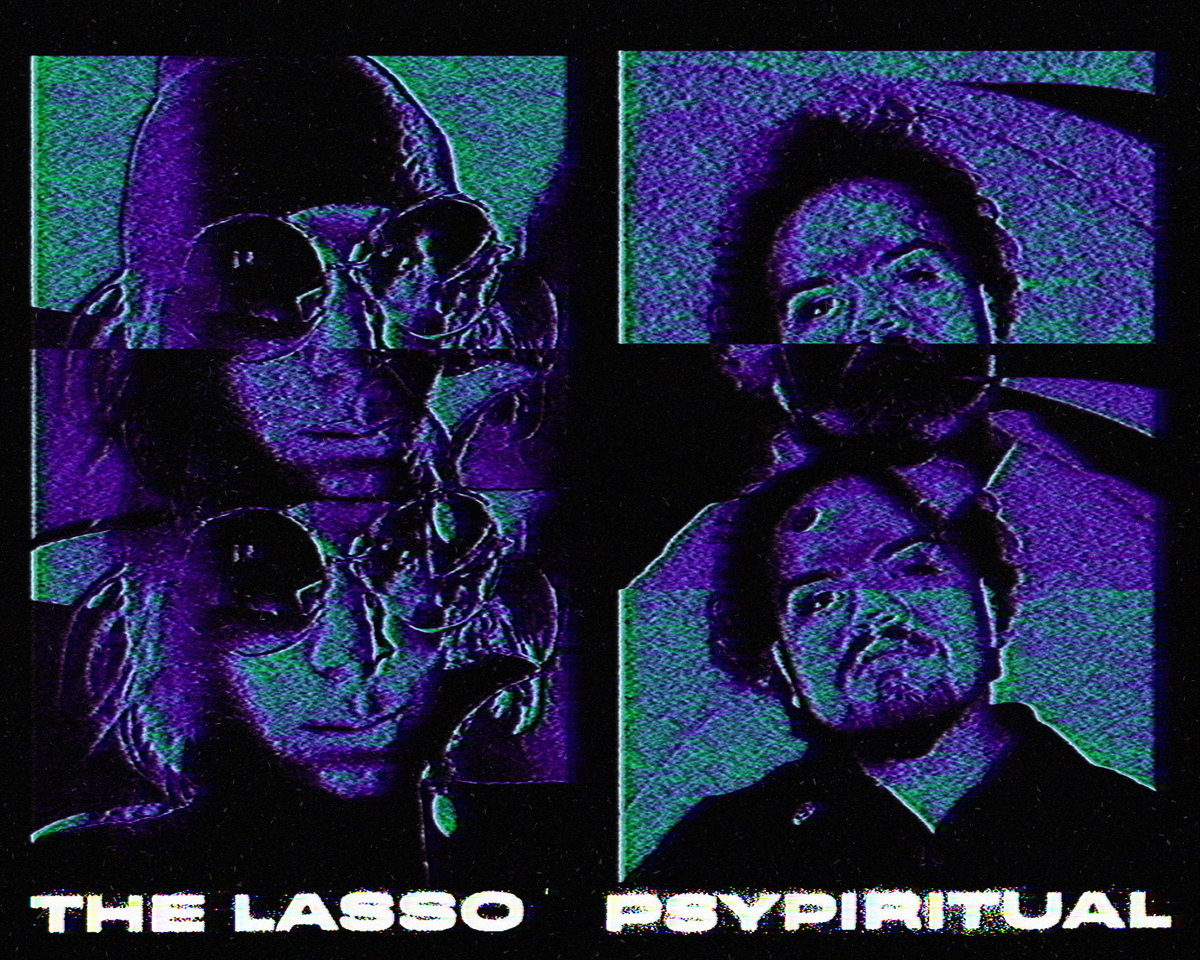 Once again, this is a single that I already wrote about earlier in the year, so I'm gonna copy & paste my initial thoughts since my opinion hasn't changed.
Honestly, I think I might like this track even more than the one PSYPIRITUAL & The Lasso released in Week 4 of 2020. The Lasso's production here is just as amazing as always, and PSYPIRITUAL fits over it perfectly. I feel like this would be a good song to listen to first thing in the morning while you're eating breakfast as the sun rises. It's just a really laidback, chill song. PSYPIRITUAL has a very smooth & reserved delivery, along with what sounds like kind of a muffled filter over his voice. His writing throughout the song is very good, but the final verse is where I was most impressed.
Couldn't explain with 10 rhymes, 9 pianos & 8 chimes
7 quarter ounces, 6 64's bouncing
5 mountains, 4 hands & 3 mouths's
Takes 2 + 1 just to go to counseling
I like the opening quatrain, and the first verse is great too. I really don't have any gripes with this track. I'm just ready for the full album at this point. I swear Mello Music Group can do no wrong. This shit is fire.
12. Seeking a Friend for the End
This was kind of a strange way to close the album in my opinion since it's pretty different from everything else on the project, but I still love it. It's kind of a sappy love song in which PSYPIRITUAL sings to his love interest. The singing isn't particularly good, but it's still really enjoyable for me. I'm not gonna lie; I'm a sucker for songs like this. I immediately added this shit to my depression playlist as soon as I heard it. This is the kinda shit I lay in bed and listen to while thinking about how lonely I am. The little verse that he spit in the middle of the song is awesome.
Ripped and chapterless, stories full of tragic shit
I'm lovin' illusions & you tryna hold a hand 'n shit
On the other, the world is full of madness
Shooters shootin' schools, schools even make a class of it
The production is glorious, and I love the lyrics on the bridge too.
I know, that I'm yours
Will you be mine until the end?
Even then, we won't believe in this
We'll at least have our energy & spirits left
I broke up with my girlfriend a couple hours before I listened to this song, so I don't know if that affected how I felt about it, but I'm sure I would've loved it just as much had that not happened. I don't know if I'd call this my number one favorite song from the album, but I can already tell that this is gonna be the song that I listen to the most. It's dope af.
---
This album is really goddamn great. I'm sadly pretty far behind when it comes to music releases from 2020, but this is probably my favorite album from February that I've heard. The Lasso is easily one of the best producers out right now. Every instrumental he makes is super detailed, and they sound like they're performed by a full band. This was basically my introduction to PSYPIRITUAL as an artist. I'd only ever heard a verse or two from him in the past, so I didn't have much of an idea of his style. I'm definitely a fan now though. I really like when he's rapping with that super calm, hazy, stoned-sounding delivery. Usually when artists like Curren$y or Mac Miller do it I get bored as fuck, but for whatever reason I just think PSYPIRITUAL does it super well. Maybe it has a lot to do with the fact that I think he's a genuinely dope lyricist. This is the perfect album to get stoned to by the way. I didn't mention it yet, but this along with that Shlohmo album from last year would be the perfect soundtrack to an evening with my stoner friends. Now that I think about it, I'm starting to wonder what a Shlohmo & PSYPIRITUAL collaboration would sound like. Anyway, do not sleep on this album. The Lasso & PSYPIRITUAL are both super talented artists, and I'm really looking forward to checking out whatever they both choose to do in the future. This shit is super dope.
Favorite Song: Palma Dutch
Least Favorite Song: c2=a2+b2
89