This week was fucking insane. It was fucking madness. All I'm gonna say is COVID-19 + Jay Electronica + Childish Gambino. The good outweighs the bad in my opinion, but that's just me.
Monday, March 9th
Lax by 
Eto
featuring 
CRIMEAPPLE
produced by 
38 Spesh
This is the first single from an album curated by 1000Words, who's a prominent photographer in the Hip Hop scene. It's self titled, and the entire thing is produced by 38 Spesh. It's set to release on March 27th, so that should be cool. Anyway, this song is really goddamn dope. Honestly, if CRIMEAPPLE wasn't involved I probably wouldn't have bothered to check it out. Eto was really nice here though. I also think this song has one of the better 38 Spesh beats that I've heard in a while. CRIMEAPPLE is really what sold me on the track though. I mean, I would've liked it without him, but he really added a lot to it. The way he seamlessly transitioned between English & Spanish rapping was fire. His flow was awesome too. He sounds so fucking badass on this shit, man. He slaughtered it. The song is dope as hell. Check it out.
Wednesday, March 11th
How It All Started by 
King Magnetic
featuring 
GQ Nothin' Pretty
produced by 
DJ E.REX
King Magnetic is one of the better MCs from Army of the Pharaohs in my opinion, so it's kinda sad that he's beefing with Vinnie Paz at the moment. I don't think we're ever gonna get another AOTP album honestly. This song right here is really dope though. DJ E.REX's production is really nice, traditional Boom Bap stuff, and Mag killed it as always. I could've done without the F bomb, but I wasn't surprised. That kinda comes with the territory with these AOTP guys. I was hoping that GQ Nothin' Pretty would have a verse instead of just doing the hook, but the song is still really good as it is. I know King Mag was working on another album called Third Time's a Charm, but I don't know if that's still happening. That single he dropped last year called Gun Charge was fire. Anyway, check the song out and lemme know what you think.
'94 DEION by 
Nick Grant

 produced by 

MyGuyMars

&

Mike n' Keys

Nick Grant is one of those relatively new artists who I've been aware of for a while. Whenever his name comes up I associate him with other upper echelon MCs, especially after hearing him on Royce's latest mixtape from 2017. He dropped an album in 2018 that I never listened to, so I'll have to catch up on that before he drops something in the future. This latest single is fire though. I think the production is fantastic; I love that rising sound that keeps playing throughout the track. It's very similar to the sound that plays at the very beginning of Run the Jewels' Angel Duster. Nick bodied this shit too. There are a gang of quotable lines here.
Glock put you in a coma, get your eyes checked
You'll never see me like presidents in the projects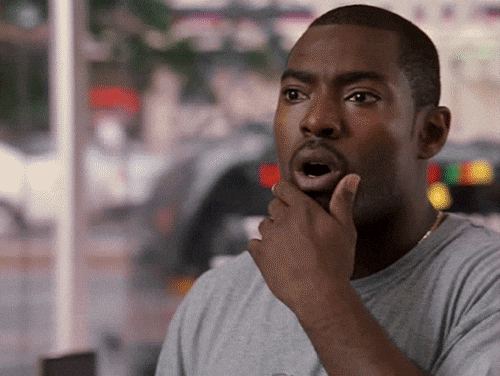 That bee scheme he had was crazy too. Almost every single line is a quotable bar.
Yo honey keep on swingin' at the hive, yes
Tryna be all she can be because I'm fly as hell
They runnin' sting operations on my side, yes
The whole song is stuffed with lines like this. This shit is fire. Don't sleep on it.
Thursday, March 12th
Help by 
Blakk Soul
featuring 
Joell Ortiz
produced by 
Kuddie Fresh
When I saw an email in my inbox from Mello Music Group about an artist named Blakk Soul, the name immediately looked very familiar to me. I quickly associated it with Rapper Big Pooh, and then confirmed that he was featured on my favorite song from the rapper's latest solo album with Focus…, RPM. That's a great album by the way. Make sure you check that shit out if you haven't yet. Anyway, Pooh is apparently Blakk Soul's manager, so that's cool. I had no idea that Blakk Soul has provided background vocals for a bunch of illustrious artists including Playboi Carti, Dr. Dre & Anderson. Paak among others. Anyway, I'm not great at writing about R&B since I'm obviously a Hip Hop fan first and foremost. This shit is great though. Kuddie Fresh's detailed and layered production here sounds smooth as hell. It's one of those beats that's so good that I'd still listen to it even if it was just an instrumental. Blakk Soul's singing over it sounds great too. This shit is smooth as hell. The guest verse from Joell was a nice touch too. He killed it. The content of the song was actually reassuring as well. It made me feel less shitty about not being able to do every single thing by myself, so that was nice. It's rare for a song to actually stabilize my confidence like that. Check it out.
none of this matters by 
Kemba
produced by 
MyGxd Beatz
Kemba dropped one of the better albums of 2019 with Gilda in September, so I was happy to see another track from him relatively soon. I'm guessing this is just a loose song that he felt like dropping. I'd be really surprised if he was already getting ready to release another album. Maybe he'll drop an EP. That'd be a bit less surprising. Anyway, Kemba's flow on this one is really nice. I feel like he doesn't typically rhyme over these kinda Trap-ish beats, so this was a little different for him. This was probably my favorite line in the whole song.
Yelled in the store niggas don't like black men
Got the whole thing half off
It's not an amazing song or anything; nobody's gonna mention this in a conversation about Kemba's best material. I enjoyed it though, and I think it's definitely worth checking out if you're a fan.
All Occasions by 
Thurz

&

Tyler Rohn

featuring 

Tessa Evans

I'm sure at this point you've all come to expect a mention of a new Thurz single every week. I don't think any other artist has been featured in this series as much as he has. The consistency goes a long way. This song is dope. It's basically a love song, which typically isn't really a good thing for me, but I think it's really well done here. I'm assuming Tyler Rohn, who I don't think I'd ever heard of prior to this song, just handled the production because I don't think I heard a vocal contribution from them. The singing from Tessa Evans sounds really fantastic though. She sounds smooth as fuck. The whole song kinda reminded me of something that a Chicago artist like Saba or Noname would do. It's a really smooth melodic track. Thurz killed it too by the way. I know I mostly just talked about Tyler & Tessa, but he sounded great here as well. His flow was super smooth. The song is really good, so be sure to give it a listen and let me know what you think.
Flour City 2 by 
38 Spesh
featuring 
Eto
Last year 38 Spesh released an EP called 5 Shots, and this year he's dropping a sequel entitled 6 Shots: Overkill on April 24th. I appreciate all the production work he's been doing, but I've been wanting to hear more bars from him, so I was excited when I saw this track. Eto did a really nice job on the first verse, but 38 Spesh bodied this one, man. He just sounds so cold when he raps.
I talk different from raw pitchin', liftin' weight
Doin' construction in the kitchen; I'm forkliftin'
I'm daydreamin' 'bout Forbes listing, talk business
Havin' walks outside, I think the walls listening
That line about how the wrong words get you a long sentence was fire too. Those aren't the only great lines in the song, but I don't wanna spoil it all for you. Check it out because he murdered this shit. It's fire.
Friday, March 13th
OverSitting by 
Control
produced by 
WMD Production
Control's been dropping a lot of remixes to other people's songs lately, so it was nice to see an original song of his own here. It's thankfully a dope track too. The beat from WMD Production is really nice. I like that vocal sample a lot. The first verse from Control is really tight as well. As always, his flow stands out a lot here. I think that's always been his greatest strength, but his verses are thankfully always well written. I think the second verse is where he really stepped it up though. His flow is pretty awesome here, and I liked the video game references. I've only heard a few of Control's actual songs that aren't remixes, but for what it's worth this is the best one so far. Check it out.
Church by 
Jarren Benton
produced by 
Rian Williams
Jarren Benton is an artist who I've always considered to be a super talented MC, but his albums are kinda hit or miss with me. I thought My Grandma's Basement was pretty bad, but I think The Mink Coat Killa LP is amazing, and one of the most underrated albums of 2017. He followed it up with a solid, yet somewhat unremarkable and unpolished album called Yuck Fou a year later. Based on the few singles I've heard so far, I think this next project will be on par with his 2017 project. This shit is fantastic. The gospel-inspired production along with the top notch lyricism makes this one of the best singles of the week. The structure is pretty straightforward; there's nothing too creative or unconventional about the song. It's just really well done. The hook is dope. The rapping is fantastic. The production is great. It's a really polished sounding track. I have zero issues with it at all. I think it's dope af.
Force Field by 
Estee Nack
featuring 
Planet Asia
produced by 
38 Spesh
Late last year 38 Spesh released an album with his Trust Army collective called Army of Trust. I haven't listened to it yet, but I think the reception was pretty mixed. I don't know though. I didn't see many people talking about it. Anyway, they're already working on the sequel, and this is the first single. I'm not sure when it's supposed to drop. I'm also not sure who all the members of the Trust Army are. I don't think Estee Nack was involved in the first one at all. I really don't know what I'm talking about though. All I know is that he killed this shit. I haven't heard much of his music in the past. In fact, I think I've only heard him on features unless I'm forgetting something. He bodied this verse though.
Who the man that most resemble the magnet?
Package up in the cabinets
Baggies up in the trash; it's bad habits, bro
I'ma cut into the casserole, elastic dough
I really need to check out more of his work because he sounds like a problem. Planet Asia of course did a great job with the second verse as well. I was just more caught off guard by Estee Nack's performance because I wasn't expecting that. Check the song out.
Saturday, March 14th
Tempo by 
Smino
produced by 
VZN
When I saw that Smino had released a new song I was only mildly interested because he's been hit or miss with me over the past couple years. I liked NøIR, but it was clearly a huge step down from blkswn. He released a single last year called Reverend that I liked a lot, but then he followed it up with a dud called Trina. I didn't bother listening to those two Christmas songs he dropped last year. I thought the title, High 4 da Highladays, was stupid as fuck. I think that's the main reason I skipped it. I'll check it out some day maybe. Anyway, this song is actually fire. The production from VZN is glorious, and Smino's melodic delivery sounds as good as ever. I've never really considered him to be that great lyrically, but that line about his blunt being bigger than a burrito made me say "wow, that's a big blunt." The hook is really catchy too. It's far from the best track I've heard this week, but it's admittedly way better than I was expecting it to be. Check it out.
---
I feel like this week was relatively slow in terms of singles, but a lot of amazing music dropped on Friday. Again, make sure you check out that new

Clear Soul Forces

album if you haven't already. The Jay Electronica review is written, and it'll probably go up on Tuesday. The Childish Gambino review probably won't be ready until next week, so just be patient. As always, if a single came out this week that I didn't mention here, I either didn't like it or didn't hear it. Listen to these tracks and lemme know what you think of them. Peace.