This week was pretty rough. I mean, the music was good, but the progressive movement took a huge hit. No matter who wins in November, we're gonna have a racist rapist in the office for another four years, so that's pretty disheartening. Anyway, last week I forgot to mention a song by The LOX that dropped on Friday called Loyalty & Love, which was pretty dope. Check that shit out if you didn't catch it.
Monday, April 6th
Stretch Marks / Pray for Me by 
Elevator Jay

produced by 

Elevator Jay

& 

Harvey Cummings III

Elevator Jay released one of the better albums that I listened to in 2019 with For Y'all, so I was pretty excited when I saw that he had this new single coming. The first part is called Stretch Marks, and I think it's a pretty cool song. Nothing about it really blew me away, but I like the chill production, and the rapping is solid. He's not really doing anything too flashy with his flow or delivery, and the hook is very straightforward. It's a cool track though. I'd totally understand if someone listened to it and found it to be a little bland, but I enjoyed it. This shit gets really good when it transitions into Pray for Me though. The beat sounds like some ATLiens type shit. Jay's rapping here is a bit more interesting as well.
The universe works in mysterious ways, so I decided not to question what's sent to me
Everything I done been through and around came 'round 'cause it must've been meant for me
I take negativity and break it down, dissect that so I can understand it better
If you wanna see the best outcome, take the good, the bad and make them band together
The warm, comforting production along with the mature lyricism is much appreciated. I don't know why, but this just feels like the kinda song I would want to listen to if I was really sad. I feel like this would cheer me up. It sounds like a warm hug in the form of music. I love it. The song is dope af.
The Pain by 
Jon Connor
produced by 
Kalen Dixson
This shit is fucking fire. Jon Connor apparently isn't with Aftermath anymore, which is very disappointing to be honest. I feel like Dre really dropped the ball there. I'm glad Jon Connor's dropping more shit lately though. He dropped a Souls of Mischief influenced song last week, which was solid. This one blows it outta the water in my opinion though. He flipped Method Man's Bring the Pain, and he absolutely spazzed. If you just wanna hear someone spitting his motherfuckin' ass off for two and a half minutes, you NEED to listen to this shit. He fucking annihilated this track. It's dope af.
Tuesday, April 7th
NEGRO by 
Pink Siifu
This is the lead single and title track for Pink Siifu's upcoming album, which is scheduled for release on April 9th this year. I guess it'll be out by the time this post goes up, so be sure to check that out. I haven't ever written about any of his projects, but Pink Siifu is definitely one of my favorite rappers in the newer wave of underground lofi Hip Hop artists. Lately he's been mostly releasing instrumental projects under his production pseudonym, iiye, so it's cool that we're getting a full rap release now. As soon as this track started, the production immediately stood out to me a lot. The sample sounded super familiar, but I couldn't remember where exactly I heard it. It's obviously from Common's Penny for My Thoughts, but I was thinking of Slow Groove by Oddisee. It's always annoying as hell when you can't remember where you've heard a sample, so I'm glad I figured this out. The actual verse here from Pink Siifu is pretty dope, but I enjoyed this mainly from a sonic perspective. The production along with his laidback delivery was just really chill. This would be a great song to listen to while getting stoned. Check it out, and lemme know what you think.
With God by 
Locksmith

 featuring 

Xzibit, Ras Kass

&

Brevi

 produced by 

Decap

&

Chris Keys

Locksmith is one of those special rappers who I would label as an "elite MC" alongside guys like Royce, Mavi, and Lupe Fiasco, just to name a few. I was pretty excited when I saw him alongside the other two legendary West Coast MCs here. Locksmith of course killed the first verse. He always manages to stuff every verse with a shit ton of wisdom without coming off preachy or condescending.
Bitch nigga, what the business is?
Fake rappers do more damage than any minstrel did
Now the fairer skin has been peppered in, the era ends
They done got better at coonin' than most these niggas is
That's my favorite quatrain from his verse. I'd never heard of this vocalist named Brevi before listening to this song; their vocals sounded kind of Gospel-inspired, but not in a bad way. I think it fits over the piano-driven production perfectly. That second verse though… Bruh, Xzibit bodied this shit. Of course his amazing voice helped a lot, but he was spittin' his ass off too.
'Cause I came from King T, I MC, I kill rappers
And think backwards so it's "life your fuck"
Catch fakes between takes, and I touch y'all up
Let's loop the beat breaks, watch me fuck y'all up
That's on God we trust
To be completely honest, I don't know why, but I really expected Locksmith to have the best verse. It doesn't feel right to say that he had the worst verse, but Xzibit & Ras Kass really did a fantastic job here. Ras Kass probably had the most quoted couplet in the whole song.
This is called Rap, y'all sayin' we too lyrical?
That's like making square basketballs, not spherical
The song is dope as hell. I'm hoping it's the first sign of an upcoming project from Locksmith, but I'm not so sure. He usually says "the new album is coming" at the very beginning of each promotional single, but he didn't on this track. I don't know. We'll see what happens.
Chicago Freestyle by 
Airøspace
produced by 
NinetySix
About a week or two ago Drake released a couple singles, including one with a singer named Giveon called Chicago. I think that's what it was called. I might be wrong. I thought it was a decent track, but not something that I'd ever have the desire to listen to again in the future. I'm far more likely to return to this version from Airøspace though. I like the production, and Giveon sounds pretty good despite the uncanny similarity to Sampha. I really like Airøspace's flow on this track too, and I've always liked his voice a lot. It's a dope remix. Check it out.
Good Enough Reasons by 
Skyzoo
produced by 
Dumbo Station
This is a major highlight of the week for me. Skyzoo is releasing a collaborative extended play with Dumbo Station entitled The Bluest Note, which is obviously a tribute to Blue Note records. This is the first single, and it's absolutely glorious. If you're into Jazz Rap and you don't check this track out, you're fuckin' up. This song is perfect. Skyzoo's flow is phenomenal as always, and the production here is absolutely gorgeous.
Wherever I stand, I'm knee deep in
Anything above it, you can keep it
I'm familiar where the pocket of the beat is
Like my friends is familiar with the precinct
Once the first verse ended, I literally said "Got. DAMN." out loud. This song is amazing to me honestly. I regret not covering Retropolitan last year. I might still cover it at some point in the future to be honest. We'll see what happens. Don't sleep on this shit though. It's dope af.
Kryptonite by 
T.R.3
produced by 
Bobo.The.Outlaw
I feel like almost every single track T.R.3 has uploaded to Soundcloud has a completely different aesthetic. This track in particular has a really hypnotizing Cloud Rap beat with some Trap influenced percussion, and T.R.3 is singing throughout the whole thing. I was a little skeptical when it first started, but this shit is actually really dope. The sample of CJ from Grand Theft Auto at the beginning of the song was great. I enjoyed that quite a bit. The instrumental embellishments at the very end were a really nice touch as well. It's a really enthralling beat. Give this track a listen because it's pretty dope.
Wednesday, April 8th
Moody by 
Jean Deaux
feeaturing 
Saba
produced by 
daedaePIVOT
I'm more familiar with Jean Deaux as a singer than as a rapper. Before hearing this track, I think I'd only ever heard her rap on my favorite song from Mick Jenkins' breakout mixtape, The Water[s]. When I first started this song, I felt a little skeptical. The production wasn't particularly unique, and the overall aesthetic just doesn't seem like my type of thing. However, as soon as the song completely ended, I literally said out loud, "this shit is fire." The beat kinda sounds like it has a West Coast Bay Area influence. Jean Deaux's flow and delivery over this shit is buttery smooth too. She killed this shit. I didn't even focus on her lyrics to be honest. It was mainly her flow and delivery that stood out. This shit gave me that involuntary head nod. The line where she juxtaposed the Blood gang with bluetooth was cool. The hook on this track really reminded me of Kendrick Lamar. It sounds like something he would've done on DAMN. in my opinion. My opinion on Saba's performance here is pretty much identical to that of Jean Deaux's opening verse. I mainly enjoyed it for the flow and delivery. The content of the song isn't really a selling point for me because it seems pretty conventional. This shit is really entertaining sonically though. I feel like my sister would love this song. Check it out.
I feel like bernie sanders by 
Airøspace
produced by 
Kubes
I really love the aesthetic of this track. The beat kinda reminds me of something that Medhane or maybe MIKE would rap over. It has a very downtrodden atmosphere to it. It sounds like the soundtrack to someone drinking themself to death. Yes, "themself" is a word. Look it up. The writing from Airøspace is similarly grim here as well.
Graveyard resident
Write my will within my penmanship
Lay my mama down and give her crucifix for sentiments
The music video ends kind of abruptly, but there's thankfully a full version of the song out. It's just one verse over a pretty straightforward loop, but it's dope, and definitely worth checking out. I like this even more than the Chicago Freestyle. Give it a listen and lemme know what you think.
Thursday, April 9th
Pisces by 
Kemba

 produced by 

DJ Charlie Hustle

&

Frank Drake
I think this is maybe the third song Kemba has released this year, and it's definitely my favorite so far. I've also seen the #KEMBASZN tag floating around social media, so maybe he's already preparing a rollout for an upcoming project. I don't know. This shit is fire though. The production and hook are cool and all, but the reason I love this song is for Kemba's rapping. He slaughtered this shit. The first verse was great enough on its own, but he came back and spazzed out for the second one. His flow was so nice on this track, man. I love it. I'm excited to hear even more music he has coming in the future because he can really, really rap. Don't sleep on this one. It's dope as hell.
Sex Cells by 
Stik Figa

 featuring 

Reggie B

 &

The Abnorm

 produced by 

iLLBrown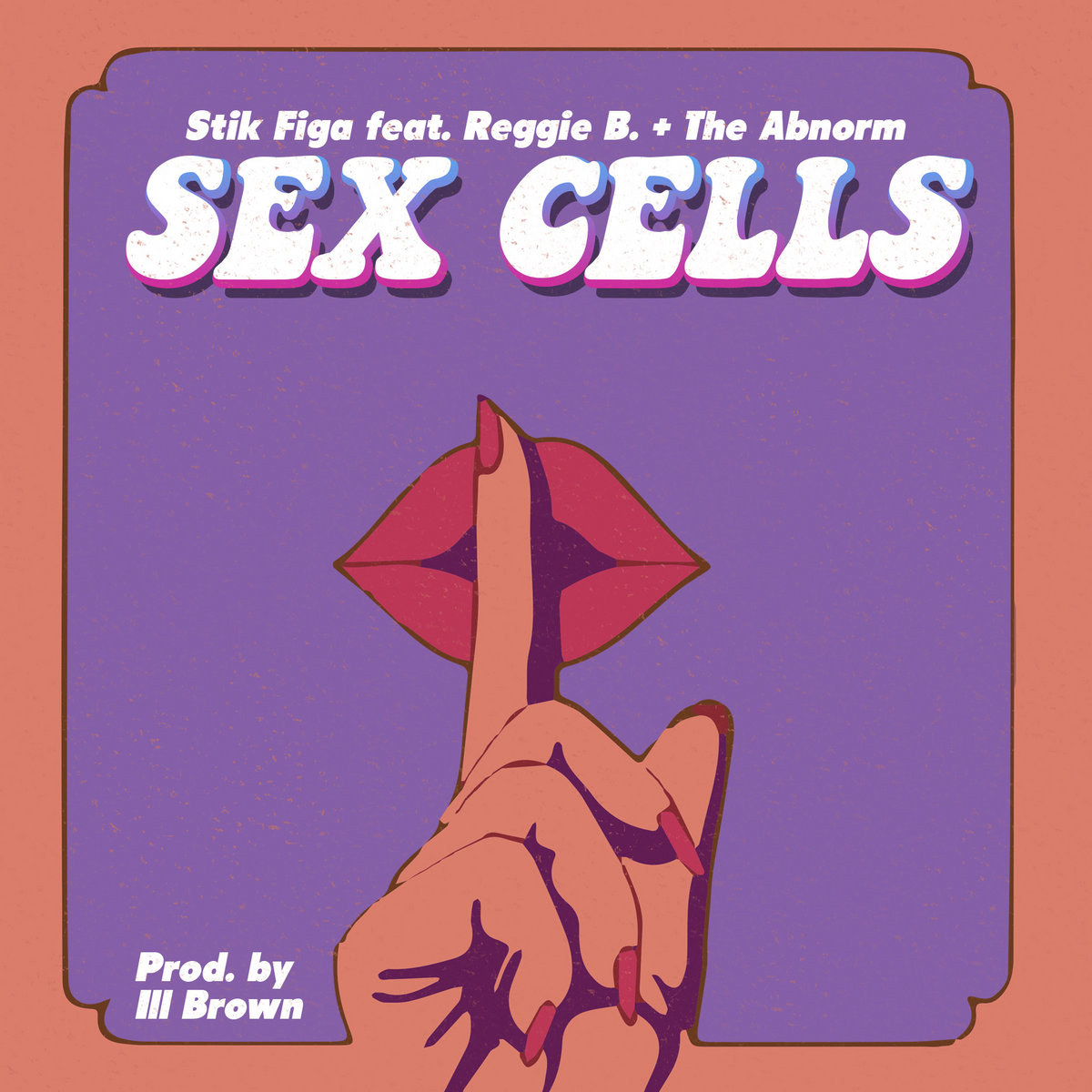 A few weeks ago Stik Figa released a single called Daydreamin', which I thought was pretty dope. This shit is even better though. Stik Figa sounds awesome here. Honestly, his performance reminded me a lot of Suga Free. I'm not sure if that was intentional, but that's all I could think of. It's not a bad thing though. I think it's really dope. I feel like I haven't heard him rap like that before, so it was unexpected. I liked it a lot though. I typically don't really care for more sexual songs, but this was really entertaining to me because it's legitimately humorous.
Why swap or trade when these hoes the same?
Nigga, when a rattlesnake bites you, how is you gon' feel betrayed?
Baby, that's just the game, it'll never change
So tell that ho to go to Burger King if she really wants it her way
See? This looks exactly like something Suga Free would say, and even the flow was similar. The vocals from Reggie B on the hook were really nice too, and The Abnorm actually sounded really good on the second verse as well. This shit is cold as hell, man. Check it out.
Smoke n' Chill by 
Blakk Soul
produced by 
DrewsThatDude
This is the second single from Blakk Soul's upcoming album with Mello Music Group, Take Your Time, which is scheduled for release on May 8th. I thought it was supposed to come out on the 17th of April, but I guess the current pandemic kinda fucked that up. Anyway, I'm not really great at talking about R&B, so I probably won't do that great of a job explaining why I like this so much. Basically, all I can say is that this shit is smooth as fuck. It just makes me wish I could get high with my girlfriend whenever I listen to it. I really don't have any complaints to be honest. I think the singing is great, and the chill production from DrewsThatDude is really nice too. This shit is really dope. Check it out.
Max'd Out by 
Thurz
featuring 
Dem Jointz
produced by 
Dem Jointz
Again, I'm kinda running out of things to say about Thurz at this point. I've written about him almost every week of the year. This is very different from Crooked I's weekly series last year. Thurz isn't just killing freestyles every week. He's writing fleshed out songs with featured vocalists and everything. It's almost like listening to an episodic album. I have no idea how long it's gonna last, but there don't seem to be any signs of him slowing down despite the current crisis we're all enduring. I'm not sure how he's putting these together with all that shit going on, but I'm grateful because this shit is fire. This jazzy beat from Dem Jointz is really fucking nice, and I love his singing on the hook too. The content about financial irresponsibility is also really dope. The title refers to the character in the song's narrative maxing out his credit card in order to impress others. I forget what that's called, but I learned a specific term for it in my sociology class. Fuck, man… I'm sitting here trying really hard to remember… Lemme think… I know it has to do with impression management… Okay, I just found it. It's called conspicuous consumption. Basically, it's a form of clout chasing that involves buying expensive services and products in order to flaunt one's wealth. I guess in the case of this song, it's wealth that the character doesn't actually have. Anyway, the song is dope as hell, and it's really awesome that Thurz has managed to maintain a certain level of quality in all the music he's dropped in 2020. In fact, I think these past few singles have been even better than what he was dropping before, so it seems like he's somehow improving. Check this one out and lemme know what you think.
LATE BLOOMER by 
brainorchestra
I first became familiar with brainorchestra earlier this year when he was featured on Elaquent's latest album, Forever Is a Pretty Long Time. I thought he was just a rapper after hearing that, but this new instrumental from him is pretty amazing to be honest. I feel like Joey Bada$$ would sound perfect over it. I'm not great at discussing instrumentals, so I don't really have much to say about it. I love it though. The weird metallic bell sound that comes in after about 135 seconds was really fucking cool. Check this shit out. It's great.
Friday, April 10th
Abstract Gravity by 
S. Reidy
I became familiar with S. Reidy late last year when he released a song called A Rap Song. A lot of my acquaintances online seemed to already be into him, and I quickly figured out why. On top of being a skilled musician, he's also just an incredibly nice and likable person. Anyway, I really love the acoustic guitar driven production on this track, and the light vocals that appear on the intro sound really nice. The first verse is really dope too; his flow is very smooth, and the kind of spiritual content is pretty interesting as well.
Been broke down by philosophy
Lost strength, got used to the cost of me
Held tight with my hands firm in the ground
Found God in the abstract gravity
The only gripe I really have is that the engineering sounds kinda rough. It sounds very DIY. The mixing of his vocals makes it pretty clear that this wasn't recorded in some expensive studio, which isn't necessarily a bad thing. I got used to it after the first few seconds, but it's kinda jarring to go from a more expensive sounding track to this. I'm pretty sure this is what people refer to as "bedroom rap." That's cool. Anyway, the song is really dope. The first time I heard his music he reminded me of Sage Francis, but this reminds me more of the EXOCIETY crew. Check it out and lemme know what you think.
Saturday, April 11th
Sweet Unique Pete by 
Darko the Super
Darko the Super is an artist whose name I swear I'd seen floating around the internet for at least a year before I actually listened to any of his music. I remember misreading his name as Darko the Superior. He dropped an album entirely produced by Steel Tipped Dove earlier this year, which I haven't gotten around to checking out yet unfortunately. It's on the list though, so I'll definitely get to it. Anyway, I'd say I'm still pretty unfamiliar with him as an artist at the moment. I was honestly expecting this to be a fun, lighthearted, somewhat comical track about a whimsical character named Pete. The track starts off pretty unassuming.
Sweet unique Pete
Ladies massaging his feet at the mall
If you need something fixed, he knows who to call
On the weekends, taught basketball
Every shirt got a stain
Every diner knew his name
However, after this it gets really sad. The song is dedicated to Pete who seems to be a real life friend of Darko who unfortunately passed away.
If heaven was a mile away
I'd be there today
Like a partridge in a pear tree
Life isn't fair to me
Let's all wake up from this nightmare
Look at the couch and you'll be right there
These lines hit me in my soul, man. I'm really glad I checked this track out because I almost didn't. The production kinda reminds me of sad 80s music. You remember that song by When in Rome called The Promise? I don't know why the beat reminded me of that song, but it did. This song is really heartfelt though, and I love it. Check it out. It's really great stuff.
---
This was a pretty average week for music releases in my opinion. By "average" I don't mean that the music is average. I mean that there's an average amount of good songs that were released. All of these tracks are above average in my opinion. I probably missed a few songs because I almost always do, so lemme know what your favorite tracks were. If I didn't write about something here, it's because I either didn't hear it or just didn't like enough to mention it here. Oh by the way… Did y'all see that Primo Vs. RZA battle last night? That's the only IG battle I've seen, and it was very exciting. It was awesome seeing so many important figures in the comments. Anyway, I hope y'all are hanging in there with all the madness happening in the world right now. If not, hopefully the music here makes the crisis a little less painful for you. Peace.