I'm sorry for posting this late; I kinda slept in when I was supposed to be working on this. My bad. Anyway, I'm not really sure what happened in the news this week, so I just decided to use an image of that tragic Babyface Vs. Teddy Riley battle that happened on IG Live last night. I think the whole idea of Instagram Live battles is lame as hell honestly. I'm not against the idea of the battles themselves, but doing it on IG Live just seems like a terrible idea. Maybe I'd feel differently if I actually cared about the artists in the battles. The only one I've been interested in so far was RZA Vs. DJ Premier. There's no doubt in my mind that they should've done it somewhere other than IG Live though. Fuck it. It doesn't matter. I'm just trying to find something to write about for this preamble lol.
Sunday, April 12th
Go Crazy by 
Maffew Ragazino
produced by 
Relavant Beats
The way this song is presented in this music video is really cool. It kinda switches between studio quality and what sounds like direct audio from the camera it was recorded with, but it sounds really cool. Overall, this track really reminded me of 2000s era Jay-Z. The beat also kinda sounds like something Lupe would've rocked on Food & Liquor. I also kinda felt a little sprinkle of The Game in there, and maybe even some prime Lil Wayne, but that might just be me. Anyway, the first verse on this track is really dope.
If Basquiat's portraits had a voice, it would be mine
Outta sight, outta intellect; I gotta re:mind
I been chasin' forevers for like an eon
But everything in God's speed, everything in due time
The hook is what really reminded me of Hov. The vocal inflections just sounded like something he would've done to me. The second verse was even better to me than the first one in my opinion.
A young educated nigga
A thousand years from now, this shit'll be in scripture
A panhandler wouldn't beg to differ
I am surely really truly that nigga, nigga
Out of all the songs he's dropped so far this year, I think this is my favorite so far. Check it out.
BIG BLOCK FREESTYLE by 
Big Kahuna OG
produced by 
40
This is a freestyle over the beat from Madonna by Drake, which is a song I remember really disliking. I don't really remember it that much. I think the beat is really dope though, and Big Kahuna OG fuckin' killed this shit.
Put ya brain in a headlock
Got a lil nerd shorty, take dabs in her bedroom
Lil tattoo of Shenron
Met the bitch at the Whole Foods in her gym shoes
His flow is dope as hell. His voice kinda reminds me of Dave East. I think he sounds perfect over this beat.
Sacrifice your henchman in a seance for the bag
Fucked the ceremony up and lost my right hand
There it go; I need a iced out fist to replace it though
Lil crime lord swag, I be chilling though
Bumping Brandy Full Moon in the vehicle
I take the 16 where you wouldn't dare to go
I feel like I'm probably not as familiar with Mutant Academy as I should be at this point, but I'm definitely a fan based off what I've heard. Don't sleep on this one. It's dope as hell.
Monday, April 13th
Runyon Canyon by 
Jamo Gang
featuring 
Sid Wilson
The Jamo Gang album is scheduled for release on May 8th if I'm not mistaken. I think I missed a single or two, but the ones that I have heard have been really great, so I'm looking forward to it. I was a bit apprehensive when I saw this song in the track listing. I didn't know who Sid Wilson is, but I saw that he's a member of Slipknot, so that was kind of a red flag. He's thankfully just the DJ of Slipknot though, so all he contributed to this song was some record scratches, which went well. Slipknot is fucking terrible. Anyway, J57's production here is really great, and kind of emotional sounding to be honest. El Gant fucking slaughtered the first verse. His flow was top notch. Ras Kass did a pretty nice job with the second verse too.
Red Dead Redemption 2, get hogtied
Put targets on your face like the Saw guy
From what I've heard, it's sounding like this Jamo Gang album is gonna be one of the better releases of the year. Check this shit out and lemme know what you think. I really fuck with it.
Tuesday, April 14th
Leader of the Delinquents by 
Kid Cudi

 produced by 

Woodro Skillson

&

Dot da Genius

I did not see this shit coming at all. I don't know why. This shit is fire though. It surprisingly sounds more like something that would've appeared on A Kid Named Cudi than anything else in my opinion. He's actually rapping here instead of doing that weird melodic moan thing he always does. He's never really been a top tier lyricist, but he killed this shit. His flow is great.
I'm tryna find a way to tuck this nina in my skinnies
It's kinda tough, I don't see how they did it in the eighties
My angels ride for me, at all costs
My dad is tellin' me, "Don't stress, go and floss"
The production is really dope too, and I love the simplistic hook. This really has me looking forward to Cudi's upcoming album. It's a dope song. Check it out.
Wednesday, April 15th
We (Used To) Live in Brooklyn, Baby by 
Skyzoo
produced by 
Dumbo Station
This is the second single from the upcoming collaborative extended play by Skyzoo & Dumbo Station, The Bluest Note, which is scheduled for release on April 24th. Anyway, this shit is great. I think the first single they released was a little better, but I still love this shit. The beat is dope af, although I've heard that sample before. Scram Jones flipped it in 2013 for a song called Friday the 13th off his Dead Giveaway album. Skyzoo killed this shit though. He's just rapping about Brooklyn, so it's not really the most interesting content to me, but I think he did it really well. It was cool to hear him namedrop streets I used to explore while stoned a few years back. This beat is much jazzier than Scram Jones' version, so I'd say I prefer this one. The songs both have very different atmospheres though. Anyway it's a really dope song. Check it out.
Gore Tex (Remix) by 
MidaZ the BEAST
featuring 
Supastition
produced by 
Delle Digga
MidaZ the BEAST dropped a really dope album called Where the Sidewalk Ends in February. This song is a remix of one of the singles. Honestly, I think this version is way better than the original version. I really liked the song before, but I just feel like it's more exciting now. It's got a completely new beat from Delle Digga. It's a great instrumental, and the new verse from Supastition is fantastic. He killed this shit. Supastition is pretty much an underground OG in my home state of NC at this point, so it was cool to hear him on this joint.
Check how your boy flex in his gore tex
Lookin' like I'm goin' to war, stormin' the fortress
I'm more or less the indie rap version of Tony Dorsett
My stocks goin' up like doors on C7 Corvettes
The way MidaZ comes in right behind him is really fuckin' awesome too. They both snapped on this joint. It's easily one of my favorite songs of the week.
I wore velour like an audition tour in '84
Only score that I adore is goin' raw inside Sommore
And return it for some more
The gore tex boot silhouette in the frame of the door
I don't know how they could've made this any better than it is. Everything about the song has been improved. The production is great, and the rapping is top notch. Don't sleep on this one. It's dope af.
deux jeunes filles by 
wun two
This is the third entry in wun two's episodic album, Facce. He was supposed to be dropping one song every month, but I guess he skipped March for whatever reason. I kinda wish he had a higher resolution picture for the artwork, but that's just a nitpick. The song itself is pretty dope. It's basically just more of the same from him, but it's still good. It's a very simplistic loop repeating over and over, but it's less than two minutes long, so it's not that annoying. I think it's better than the second song he dropped for the album, but the first one is still the best in my opinion. This one's dope though. I fuck with it.
Thursday, April 16th
New Money by 
Thurz
featuring 
Blakk Soul
produced by 
King Michael Coy
I probably should've seen this collaboration coming to be honest. Blakk Soul has been making more noise lately since he just released his first album with Mello Music Group, Take Your Time. Him and Thurz both made appearances on the latest album from Rapper Big Pooh, so I wasn't surprised when I saw this song pop up. Anyway, the production on this track is smooth as hell, and I like the melodic hook from Thurz a lot. The guitar plucks that are kinda panned to the right sound really fucking good. For whatever reason it reminds me of Moo Moo Meadows from Mario Kart Wii. It makes me feel like I'm on a farm, but not the racist, southern kind. I mean like the warm, comforting, friendly kind of farm. It's a really lighthearted, cheerful song. It sounds like sunlight in the form of music. Hmm… Maybe I should make a happiness playlist to balance out my depression playlist. I'll have to work on that… Anyway, Thurz's flow on the first verse is really great, and Blakk Soul's vocals in the background are smooth as hell. I like the second verse even more than the first one.
Thought I would be married at this age
Closin' up the chapter to that promiscuous stage
I like more security outside my college days
Like I'm at home, layin' up, touchin' you always
I think I misquoted that last line, but fuck it. It don't matter. The song is dope as hell. Check it out, and lemme know what you think. Also, as I mentioned before, that Blakk Soul album will be out by the time this post is published, so be sure to check that out.
PNNBLL by 
Spark Master Tape

 featuring 

INDIKKAWCH

&

FLMBBOiiNT FRDii

 produced by 

Paper Platoon

I've become a pretty big fan of Spark Master Tape over the past year. He's just been dropping a shit ton of singles, so I'm not really sure if he's gonna be releasing a full project any time soon. His verse at the beginning of this song actually reminded me a lot of Eminem for whatever reason. I think it's because of the way he was flowing and rhyming. Not necessarily the content. This shit is fire though. I love the production, and Spark Master Tape killed the first verse. I think that's FLMBBOiiNT FRDii on the hook. He sounds pretty good. I'd never heard of that INDIKKAWCH guy, but he did a really nice job on the second verse. I really don't have any gripes with the song at all to be honest. I love it. I think it's dope af. Lemme know what you think about it.
MEATHEAD by 
NehruvianDOOM
Pretty much everyone on my Twitter TL seems to think that Bishop Nehru is trash, and they don't understand why DOOM works with him. I have to agree that it is a little strange, but I think Nehru's a talented rapper. He's not exactly the most interesting or unique personality, but he's definitely an above average MC. I personally liked the NehruvianDOOM album from 2014 quite a bit. I'm the only one that seems to like it at all, but it is what it is. Anyway, the first verse from DOOM is pretty cool. Obviously he's past his prime at this point, so it's nowhere near one of his best performances, but I liked it. It was cool how he kinda interpolated the opening lines from Nas' The World Is Yours at the beginning of his verse. I personally think Nehru had the better verse to be honest. I mean, neither of them are amazing or anything, but he stood out to me more. I think the music video is kinda cool, although I wish the animation was better. Honestly, the best aspect of the song is probably just DOOM's production. It's definitely not one of my favorite singles from the upcoming album from Bishop Nehru, but I liked it enough to mention it here. Check it out, and lemme know what you think.
Nightmare by 
Cambatta
produced by 
Apollo Brown
I was put onto Cambatta by Andre Gainer of Lyricology 101 about a year ago, so it was pretty exciting when Mello Music Group announced that he was their latest signee this week. Every single time they announce that they're working with a new artist it's usually someone that I'm already really excited about. Anyway, this track is fucking awesome. I think it has one of the best beats I've heard from Apollo Brown in a while to be honest. He usually has a very soulful sound, but this one sounds rougher and more gritty. Cambatta's voice fits over it perfectly too. He was rhyming his ass off as always.
Money is the only lord we know
Father, son, spirit is the core trio
Wrapped in one, burrito
Less we think, more we know
Dark horse from the source below
This the preview before we go
Honestly, everything about this song is phenomenal. This might be my favorite track of the entire week. Well, maybe I shouldn't go that far. It's one of my favorites though. The hook is awesome, and Apollo Brown's production is glorious. Both of the verses are phenomenal. I can't wait to hear more of what Cambatta has in store with MMG. This track in particular is supposed to appear on an upcoming label compilation, which is releasing some time in Autumn, so that should be dope. Check the song out, and tell me what you think. I love it.
WHITENESS WON'T SAVE YOU by 
Y*O*U*N*G*M*A*N
produced by 
Memory Man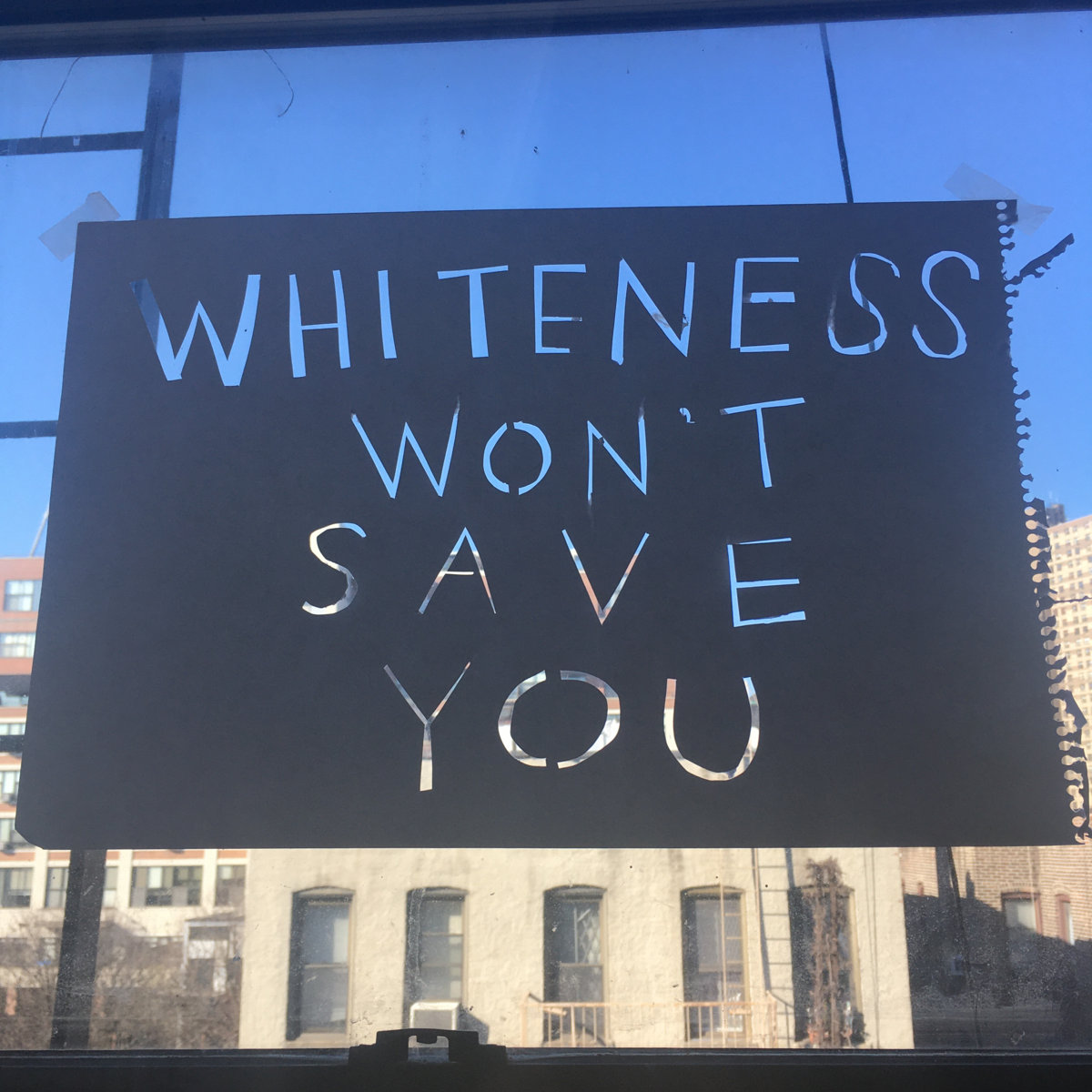 This shit is fire. As you all hopefully know by now, I'm a huge fan of MC Paul Barman, so any time I see him or his YOUNGMAN alter ego doing something, I'm all over that shit. The first couplet alone had my laughing.
Every day me and my bros talk about it
Why are whites so fucking retarded?
Honestly, nearly every line in the song is a quotable bar. I wish I could just transcribe the whole verse here because it's amazing.
I never thought of an inverse boner before
But they love to get brain fucked by rapists they love to abhor
I feel like rather than white people in general, the subject of this song is the neo-liberal establishment who tell you to "vote blue no matter who."
What makes them think their candidate will win
When they make same bad bad plan again and again?
Honestly… This is my favorite song of the week. Fuck it. This is my shit. I fucking love it.
The addiction to whiteness is a public health crisis
10 times impact of crack, make life itself lifeless
I'm not saying people should drop out of college
Look at Zuck' n 'Ye, fuckin' A, they need some lessons in civics
But if that's not on the curriculum, then what difference is it?
Remember when PE said "we're the Black CNN?"
Even then we knew the white CNN was the nazi CNN
TALK THAT SHIT, YOUNGMAN. The production from Memory Man here is really dope too by the way. This feels like something that would've fit in perfectly with the rest of (((echo chamber))). Maybe it's because Memory Man did a lot of beats for that album, or maybe it's because YOUNGMAN performed one of the best songs on the project. I don't know. This shit is fire though.
Centrism is a disease
Whiteness is an addiction
Whiteness won't save you
Betrayal's the prescription
I live for this shit, mayne. Don't sleep on this song. It's dope af.
Friday, April 17th
Yessir by 
MANNY SÁNCHEZ
produced by 
Dustin Cavazos
MANNY SÁNCHEZ released the first project that I reviewed this year. I enjoyed it a lot personally, but it was panned pretty hard. He's since changed his name and removed the project from streaming services. Well, the songs from the EP are all available, but they're not grouped together under any projects. They're just available as singles. Honestly… That's probably for the best lmao. I liked the songs, but the presentation of that EP was not a good look to be honest. Anyway, this new song is fire. This shit is hard as hell. I love Dustin's production, and Manny's hook on this song is pretty catchy. If you heard his aforementioned EP then you pretty much know what to expect. He's just doin' what he does best. Most of the verses are in Spanish, so I only understood about a third of the lyrics, but it's not really an issue for me. The song is dope. Check it out.
Wishing Well by 
T.Lucas
featuring 
Stephanie Gayle
produced by 
Substantial
I became familiar with T.Lucas through his affiliation with Substantial, who's producing his entire upcoming extended play, Dirty Sneakers. I'm not sure if there's an official release date at the moment, but I know it's coming out in the Spring. Anyway, the reflective verses from T.Lucas on this song are very well written, and of course Substantial's production is very somber and pretty. T.Lucas is kinda rapping about a relationship that seems to have gone sour. The line about them painting a beautiful picture inside a cracked portrait was really dope. Also, shoutout to Stephanie fuckin' Gayle, mayne. That woman can SANG. She did a fantastic job with this one. Don't sleep on this one. Lemme know what you think of it in the comments below.
---
This week was pretty good I think. I mean, just in terms of music. Well, it was average. I've noticed that most weeks have around 14 good singles that I write about, and that's exactly how many I wrote about here. As always, if I didn't write about something that came out this week, it's because I either didn't hear it or didn't like it. Check these songs out, and let me know what your favorite song of the week was. Peace.