Last week I live-streamed the best singles of week 19 in a virtual club, and it went pretty well, so I think I'm just gonna do that every week from now on. I do it at 5 PM EST on Sundays, but I usually run through the setlist twice for people who might've shown up late. Come check it out and dance if you're fucked up in the crib feelin' lonely and bored. It's a good time.
Monday, May 11th
Angel (Life & Death of the Earth in the Key of F) by 
Standing on the Corner
This is definitely one of my favorite songs of the week. I'm not an intense fanatic for Standing on the Corner like most of Music Twitter seems to be, but I do think that they're very talented, and I like the unique sound they're bringing to Hip Hop. The selling point is the instrumentation, so there's not really much for me to break down here. It just sounds really goddamn good. Also, that music video is awesome, so be sure to watch it if you get the chance. This shit is dope as hell.
Black Mop Water by 
Emceein' Eye
produced by 
Brett F
This track is pretty solid, although I will admit that it's probably my least favorite single that I've heard from Never Comply so far. I mainly just like it because of the production, but I feel like the song is a bit too slow paced overall. The first couple verses are really nothing special to be honest. The hook is cool though. I definitely think the third verse is better than the first couple, but it's still not super impressive or anything.
Step into a circle of knuckleheads, they're chuckling
Go in on these riffs, y'all are choking up and buckling
A heckler in the crowd, just a tolerated presence
Y'all forgot that I'm the Eye on the mic with the essence
I think the rapping probably would've stood out more if he switched his delivery up a bit more. It's been practically the same on every verse I've heard from him, so it's starting to get a bit old. I do want to stress that I enjoyed the song to some extent though. Obviously it's far from my favorite, but I do like it. Check it out and lemme know what you think.
Highs & Lows by 
Gorilla Twins
produced by 
Stu Bangas
This is the second single from the upcoming collaborative album from Nems & Ill Bill. When I first heard about this record, I was super excited, but I'm honestly not as psyched about it as I initially was. I'm still a big fan of both of them, but the very first single they dropped wasn't really as amazing as I was hoping it'd be. I did like it though. I think this track is a bit better personally. The production from Stu Bangas is solid, and the opening verse from Nems is dope. As the title kinda foreshadows, he raps about how things were going really great after he dropped his album in 2019, and then how things kinda fell apart when two of his best friends died.
Depression set in and I start to mourn
I don't wanna get outta bed to start the morn
They just took my best friends, my heart is torn
I did everything with these niggas, and now they gone
Tears soaking the page as I write this song
The hook is nothing special, but it serves its purpose well enough. I really like the way Ill Bill came in on this track. The way Nems introduced him was really dope. The verse itself wasn't amazing or anything, but the way it was delivered was dope. I just like the way Nems was saying random shit in the background the whole time. That shit sounded hard. I feel like Bill's verse was kinda awkward. The way he was rhyming just felt off.
Shit happens in between albums
Remember when me and Sean Price was planning one?
Our album would've killed people for real
Sean P plus Ill Bill equal The Pill
The first couplet of that quatrain in particular just sounded so awkward since it didn't rhyme. I don't know. I still enjoyed the verse. I'm cautiously optimistic about this Gorilla Twins project. I'll be shocked if it ends up being trash, but I'm not expecting it to be one of the best releases of the year anymore. I'm looking forward to it though. ¯\_(ツ)_/¯
Racks 2 Skinny by 
Migos

 produced by 

DJ Durel

,

PVLACE

&

Gunboi
This was definitely one of the biggest surprises of the week for me. I was a fan of Migos' most popular studio album, Culture, when it dropped back in 2017. However, I really don't think it's aged well. I only enjoy a few of the songs from that album these days. They followed it up with Culture 2, which I refused to listen to since I was super underwhelmed by almost every single I heard from it. The loose singles they've been dropping over the past few years have all been trash to me. They dropped one in February with Travis Scott & Young Thug, which was really bad. They even dropped one last week called Taco Tuesday, which was a total dud. I fuck with this latest one though. The production seems a lot more detailed than it has been for many of their recent singles. The opening verse from Takeoff was pretty good. The lyrics pretty much go in one ear and out the other, but that's usually the case when it comes to these guys. Takeoff's flow was nice though. I actually really liked Quavo's verse too, which was a big surprise. He's always been my least favorite member of the group, but he did his thing here. The repetitive hook isn't really that great, but it works I guess. Offset definitely had the best verse in my opinion. Takeoff's always been my favorite member, but Offset really stood out here. His flow was really dope. All of the verses are pretty close in terms of quality, but Offset still stood out. It's not an amazing song or anything, but it's far better than the majority of other songs they've been releasing over the past 24 months, and it's way better than I was expecting it to be. Check it out.
Tuesday, May 12th
Painted Houses Freestyle by 
Lloyd Banks
featuring 
Vado
produced by 
Beat Butcha
This is the third week in a row that Lloyd Banks has released a freestyle, so I guess that's just what he's gonna be doing for now. I don't know if it's leading up to a project or what. They've all been dope though. This one in particular was cool since he kinda switched things up a bit. I mean, he didn't really change the way he rapped. It's just cool that he got some original production and a feature. It feels more like an actual song than the previous couple of freestyles. He killed the first verse too.
Them people pitchin' you hope, I never been open to listenin'
King of mindin' my business, the GOAT with the social distancin'
Rookies ain't build the go-rounds, cocky with no conditionin'
Bitchin', your vocal pitchin' ghostwriters, this flow suspicion
Run up on 'em, bust a move, barrel spinnin' like New Edition
Hit districts religiously, diamond dot on my crucifixions
The second verse from Vado was really nice too. I feel like I haven't heard from him in years, so it was cool to see him on this track. He killed this shit too. Honestly, I think I might like his verse more than that of Lloyd Banks. The line about stickin' niggas up for ice like popsicles was hard as hell, and I liked that one about bullets tucking you in and kissing you goodnight. Both of them did a really great job here, and I hope to hear more from both of them in the near future. Check this shit out.
Famous by 
Locksmith
produced by
Edtalenti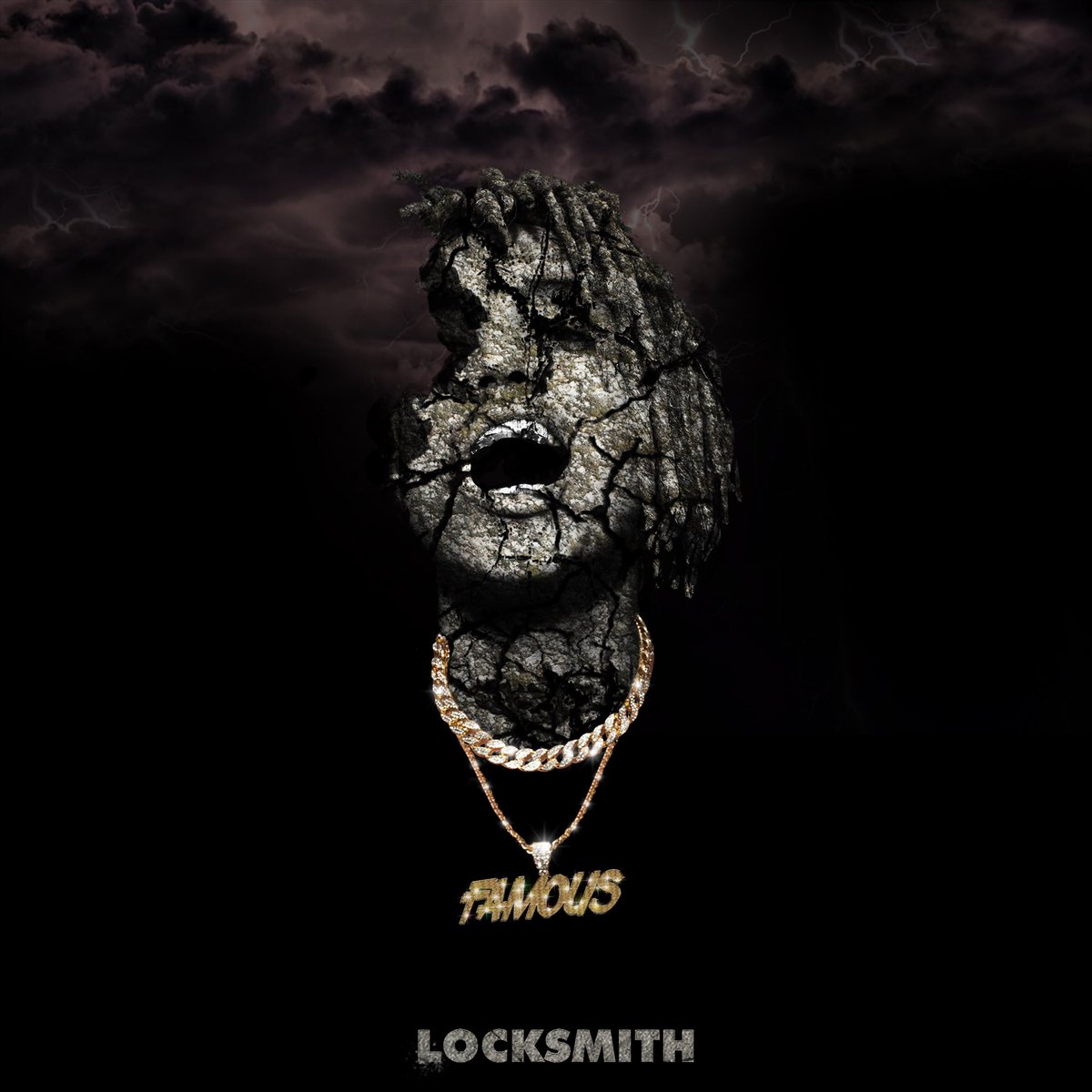 Locksmith is an elite MC, so I'm always eager to hear whatever he's up to; however, I must admit that I was a bit apprehensive when I saw the boomerish thumbnail for this music video. Thankfully, the song ended up being pretty goddamn great. This song is less about new school Hip Hop artists and the "mumble rap" pejorative, and more about talentless vultures who are completely devoid of integrity exploiting Hip Hop for clout.
I feed off of others' oppression, so I can get further to serve my progression
As far as my talent for rappin', it's lackin', I gotta do something to garner some traction
Is it contacts? Is it fake dreads? Is it face tats? Should I take meds?
Is it diss tracks? Will I make bread? I'm gon' call another rapper, they gon' shake heads
The only thing I could think of while listening to this was that horrific "Death to Mumble Rap 2" song that just came out. I feel like there are a ton of rappers who were subliminally dissed on this song. I'm sure he didn't have anyone in mind while writing these bars, but a lot of these lyrics apply to different artists. Among others, Hopsin, GAWNE, 6ix9ine, Dax, and Lil Xan all came to mind. I think the verses on this song are great. The hook and production aren't really anything special in my opinion, but they're not bad. They just sound kinda generic, but the stellar verses make the song enjoyable. This shit is dope. Check it out.
Hustle Don't Give by 
Che` Noir
featuring
Black Thought
produced by 
Apollo Brown
The most exciting news of the week for me was the announcement of an upcoming album from Che` Noir, entirely produced by Apollo Brown. She released one of my favorite albums of 2019, and has since become one of my favorite new MCs, so to see her working with my favorite record label, Mello Music Group, was a dream come true. The fact that she got a song with fucking Black Thought was just… I don't think I could've wished for anything better. The production from Apollo Brown is fucking glorious too. The opening verse from Che` is great, although far from the best I've heard from her.
Resort to my aggression, I had to grow up in violence
Money talks could turn your life into a moment of silence
I control and decide it, keep your focus on grindin'
A long road to redemption that I drove with no license
It's a jungle that's controlled by the sirens
But the hunter gon' be the hero until the story's told by the lion
To influence, dozens grew from strugglin', all we knew was hustlin'
Fiends missin' teeth, always lookin' like they chewin' somethin
The second verse from Black Thought was of course top notch. He has a really perfect voice for rapping, and it was a match made in heaven over this soulful production.
Faded like pro cats and pigeons on the power line
Another nigga out his mind, runnin' out of time
Whether fruits wither on the vine or the dotted line
The bow breaks, it's no mistakes, it's by design
Even the kids ain't nothin' to play with
They don't stand for shit, not even the court bailiff
But shed a thug tear over spilled blood on the pavement
If you ain't talkin' hustle you speakin' the wrong language
The song is fantastic, and the upcoming album, As God Intended, is scheduled for release on July 10th. That's definitely one of my most anticipated records of the year now. Check this track out.
Sunshine by 
Young Dolph
produced by 
DJ Squeeky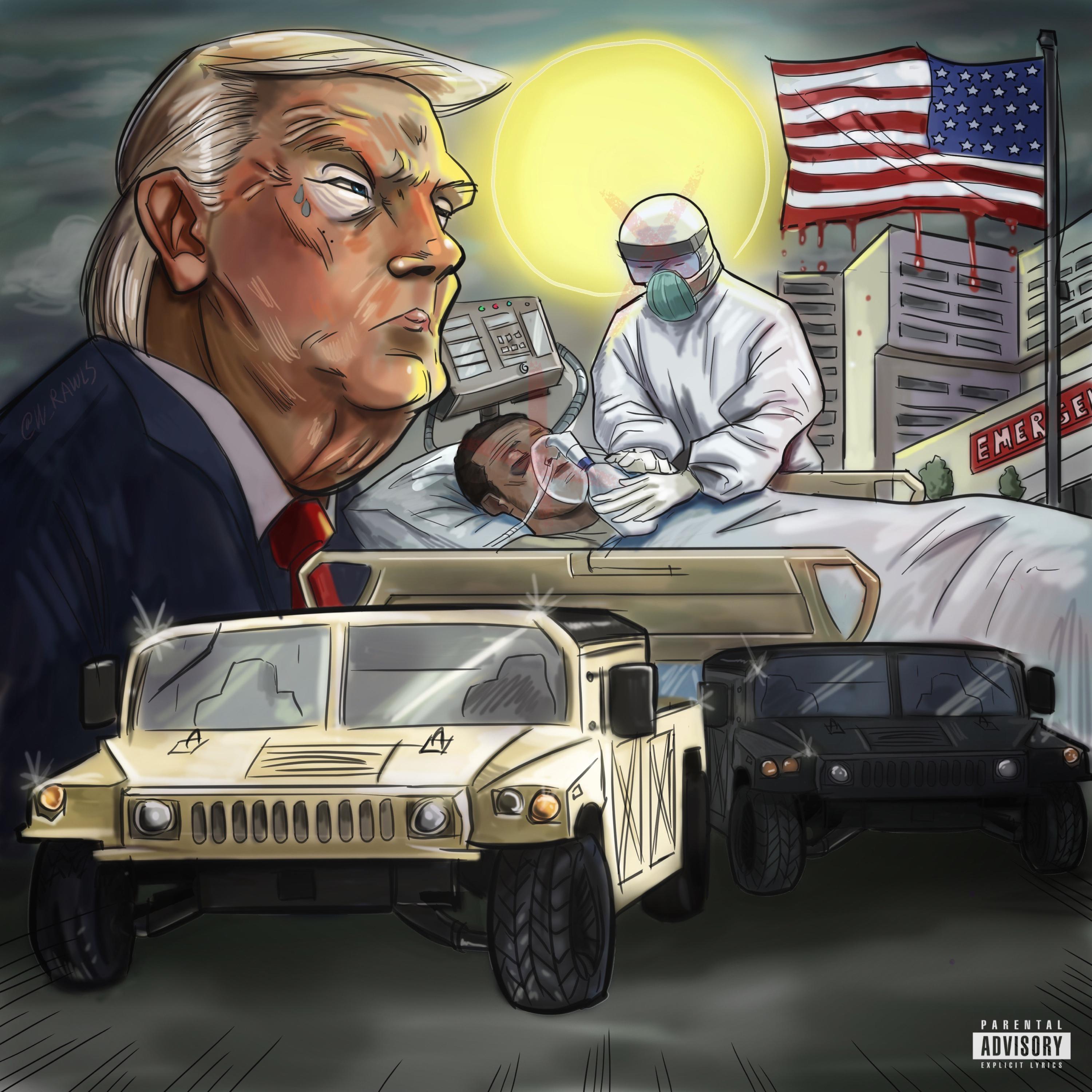 I feel like I've been kinda throwing an unexpected curveball every week. Last week it was Chloe Hotline, and before that it was O.T. Genasis. Back when I used to listen to more Trap music during the first half of the previous decade, Young Dolph was one of my favorite Trap artists. I just always liked his delivery. His music is stupid as hell, but in the most entertaining way. I haven't listened to any of his music in a long ass time, but this track is just as funny as I was hoping it'd be. I laughed multiple times while watching the music video. As soon as he started rapping I was so confused. I guess I kinda forgot how he raps, so it caught me off guard. This shit is funny as fuck.
My president is Trump and my Lambo' blue
This three hundred-fifty thousand dollar Sonic is too
I'm enjoying this time right now, so I don't give a fuck
I heard Trump 'bout to take us to war, so I went and bought two army trucks
That Sonic line is the kinda bar you would only understand if you watched the music video, which is kinda unfortunate. He doesn't really provide any context in the lyrics, but he flashes an iced out Sonic the Hedgehog chain in the music video, so I laughed. The beat is a pretty straightforward, traditional Trap beat, but I like the darker edge that it has. I enjoyed this more than I thought I would. Check it out and lemme know what you think.
Running with Clouds by 
Hus Kingpin
featuring 
Recognize Ali
produced by 
Ghostra Nostra
I became familiar with Hus Kingpin about three years ago when he was featured on a Planet Asia project. I've always thought he was a pretty solid rapper, but the songs I've heard from him haven't been super impressive. This shit right here is pretty hard though. The heavenly production from Ghostra Nostra is gorgeous, and the opening verse from Recognize Ali is fantastic as well.
I done bathed in divine waters
Shine flawless, spawn of a fine goddess
Played the corners for the quarters with the 9 on us
We black ballers; the fuck? Yo, they blackballed us
Adorn us, bitch, I'm cynical with the TEC
How could I feel less at the pinnacle of success?
Fuck a Lex, I been tryna cop me a jet
It doesn't make sense if it doesn't cut me a check
He rhymed his ass off throughout the whole verse. That shit was great. I like the hook from Hus a lot too. His verse was actually awesome too to be honest. His writing here was superb.
A bloody cross on my forehead
The war saint; war paint, warhead
The gun powder under my eyes
Kill 'em on the soil, soften the landscape
It feeds families, and lions never got karma from it
Hyenas in the dark summer runnin'
You'd be a fool if you thought we was different, cousin
It's kill or be a meal, it's animal planet, the trenches like gambit
His rhymes clearly weren't as technical as those of Recognize Ali, but the actual content was really cool. This ended up being one of my favorite songs of the week, so that was a nice surprise. Check it out, and lemme know what you think. It's taken from Hus' Gunpowder LP, which is scheduled for release on May 18th, so be on the lookout for that.
Wednesday, May 13th
Tulips by 
Archie Shepp

,

Raw Poetic

&

Damu the Fudgemunk

Raw Poetic & Damu the Fudgemunk have been making music without K-Murdock for the better part of the past decade, but for the next album they're teaming up with legendary Avant-Garde Jazz saxophonist, Archie Shepp, which is pretty exciting. As anyone could've predicted, the instrumentation here is fucking glorious. Raw Poetic's rapping here is perfect too. I can't see anyone who loves A Tribe Called Quest not liking this song. This is quintessential Jazz Rap. It doesn't just sound like a Jazz influenced beat with an MC rhyming over it. It's a full band performing, and Raw Poetic may be the only vocalist, but he's not the star of the show here. Everyone involved is given time to shine here. Archie Shepp's sax contribution is really the icing on the cake here though. He fucking killed this shit. It sounds incredible. This is easily one of the best songs of the week for me. I fucking love it. It's dope af.
Thursday, May 14th
#KingButch by 
Butcher Brown
Butcher Brown is a Southern Jazz group that I was recently put onto just a few days ago. I received an email about this new track, and I ended up thinking it was really goddamn great. The first song that I checked out was called Tidal Wave, which didn't feature any vocals, so I wasn't sure if they were just a Jazz group or if they made Jazz Rap music. This song actually has an MC rapping though. I think the person performing the verse is Tennishu, who I'm pretty sure also plays the horns here. The instrumental here is very chill and smooth. Tennishu's style of rapping reminds me a lot of Bun B. Well, he actually kinda sounds like a mixture of Pimp C & Bun B, which is interesting. It's cool hearing UGK in the form of one MC. That style mixes with the jazz instrumentation in a really cool way too. The verse started off kinda slow to me to be honest, but I was very satisfied by the time he was done.
Stand tall, my nigga, your dreams on your shoulders
100 million lashes, but they know they couldn't hold us
They over worked and undersold us
With a bag full of fries and some sugar sodas
Even with the blueprint they know they can't decode us
As I peel out with beautiful in the yellow lotus
His delivery kinda reminded me of 2Pac a little bit too, so that was interesting. There are a lot of dope influences in this song that I never would've thought to mix, but it all comes together really well. This is some of the most unique Jazz Rap I've heard, just because I don't usually expect this type of MC to spit over this kind of instrumentation. This shit is really nice though. Check it out and lemme know what you think.
la regina delle maschere by 
wun two
This is the latest entry in wun two's episodic album, Facce. It's dedicated to Diego Voci, and I initially thought that wun two would be releasing a song from it every month, but this is only the fourth one we've gotten so far this year. Obviously we're in the midst of the fifth month, so I'm not sure what's going on with that. Anyway, if you've heard any of wun two's music, you pretty much know what to expect from this. It's just more super jazzy, chill, lo-fi production. There's nothing particularly unique or groundbreaking here. It's just really well done. If you're into guys like Nujabes, Marcus D, Shing02, etc., definitely check this shit out. It's dope as hell.
Found My Niche by 
AZ
produced by
The Czar-Keys
AZ is apparently working on a sequel to his classic 1995 debut, Doe or Die, which will likely end up being nowhere near as great as the original, but we'll see. This latest single thankfully ended up being pretty dope. I really like the nocturnal sounding production, and AZ did a nice job over it. This song actually reminded me a lot of something Pusha T would do for whatever reason. It kinda reminds me of the Untouchable beat mixed with the instrumental from Drake's 0 to 100. I love the horns that come in after the first quatrain or two. AZ did a great job with the first verse.
Everybody reppin' they P's, speakin' slang
'Til the gods start connecting degrees, seekin' change
Some puffin' weed, no E, some sneakin' 'caine
Then that crack hit the map, it's a wrap, the reaper came
I don't know if this track is gonna appear on the full album or if it's just a promotional single. If I had to guess, I'd say it's the latter just because it seems a bit underwritten as a song. It's pretty much just one verse. I guess that's not necessarily a bad thing, but I just wish there was a bit more going on. I still really enjoyed it though, and I definitely think it's worth checking out, especially if you're a fan.
Choosy by 
Thurz
featuring 
Blakk Soul
produced by 
Jeron Ward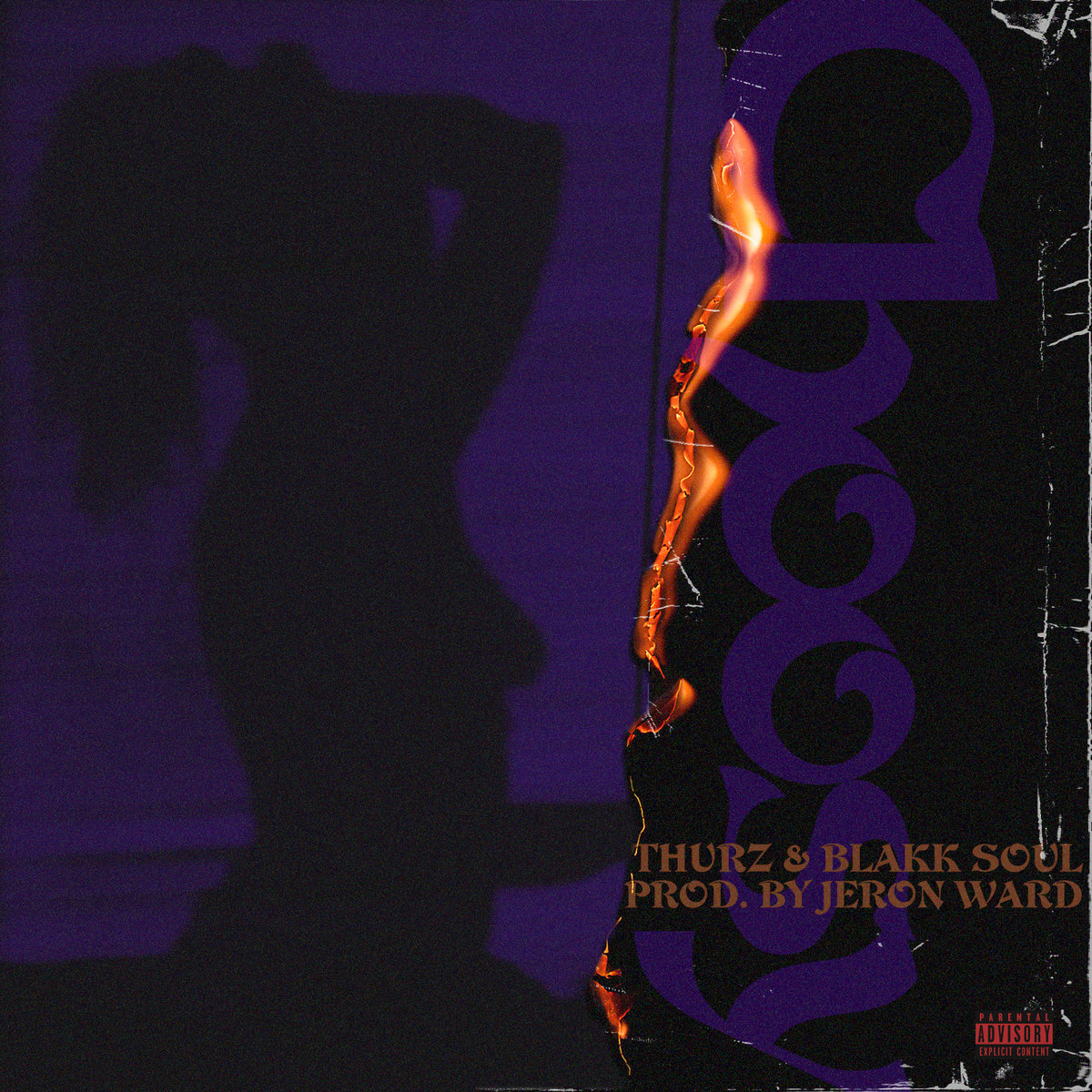 This is possibly the sexiest song Thurz has released this year. N-no homo… The silky vocals from Blakk Soul on the hook are smoother than fuck, and same goes for the production. You can kinda predict what Thurz is rapping about just based off what I've already said, along with the title and artwork. It's not the most interesting content for me personally, but I think he executed it really well. Again, I'm running out of things to say about Thurz at this point since I write about him pretty much every week, so all you really need to know is that I'm a fan, and this song was satisfactory. Shoutout to Blakk Soul too because he sounded smooth as hell here. Check it out.
Friday, May 15th
Sittin' Right by 
Goya Gumbani
produced by 
Kiina
Goya Gumbani is releasing an extended play with Kiina called Lesser-Known on May 19th, and I believe this is the very first single. If any other singles came out I unfortunately missed them. Anyway, I really love the super slow paced, jazzy instrumental on this track. This would be the perfect shit to listen to after smoking indica. Anyway, it's hard to tell if this is the full song or if it's been shortened for the music video, but either way I enjoyed it. The whole thing is just a quick verse, but it's dope.
Had to go back right where it began, in the end we deprived
My eyes seem dense from emotion, devotion in disguise
My crimes get smoked into the sky, the games can't be justified
All the stains on me help me to fuckin' ride
There's a slight chance that I may have misquoted some of those lines, but I tried to get it right. I don't know. It don't matter. I enjoyed his writing here, and the super smooth production is very nice. I kinda take back what I said about indica because I feel like this'd end up putting me to sleep in that situation. It's dope though. Check it out.
Melanin Drip by 
Sa-Roc
produced by 
Sol Messiah
As far as I know, Sa-Roc still hasn't released a full length album ever since joining Rhymesayers, and I know it's been at least 2 years. I guess I can't really complain too much since she's been dropping singles over the years, but I'm ready for a full project. With that said, this track is fucking awesome. She slaughtered this shit, and I love the weird, rising beat from Sol Messiah too. Sa-Roc's flow here is crazy, and same goes for her writing.
Ain't your babe, I'm not your sweetie, or your hun, I'm more like Attila
Might go savage on these samples, leaving them hollow; hand me the filler
Struck a nerve with forever, never thought that speaking freely could be worth a milli
When the last time a rapper made the people feel a pen, homie? Call me Manila
Melanin drip; coming for everything edible, helluva trip
Every remark I spit designed to end the patriarchy; that's Oedipal shit
I'm part regal, halfway lethal; Queen Yaa Asantewaa, battling Brits
That's why my English broken, Ghanaian gold engulfs my mandible's tips
I'm pretty sure that Sa-Roc said in an interview that she knew Jay Electronica at one point, and this dense writing style kinda reminds me of him. Maybe she doesn't know him, but Sol Messiah definitely did at one point, and I know she's cool with Saul Williams as well, so she associates with a lot of incredible lyricists for good reason. Do not sleep on this track. It's easily one of my favorites of the week. I can't wait to hear more from her. This shit is dope af.
---
I guess the unofficial theme for this week was Jazz Rap. There was much more Jazz here than there usually is, unless I'm tripping. I kinda wanted to say that this felt like a slow week, but that's not really the case. It's just that week 19 had so many notable songs that this one felt scant in comparison. There's a lot of great stuff here though. As always, if I didn't write about something that dropped this week, I either didn't hear it or just didn't think it was good enough to mention here. Check these songs out & let me know what your favorite songs of the week were, even if I didn't write about them here. Also, don't forget to show up to

my plug room

when I stream all these songs live at 5 PM EST. Tell a friend. It's a good time. You'll be happy you came.