The past couple weeks have just not been letting up, and this week was the most intense. The protest I went to thankfully wasn't too chaotic because the police in my city stayed the fuck out of our way, but other cities in my home state of North Carolina have really been brutal to its citizens. I'm kinda worried about being around so many people, so I'm gonna try to get tested for COVID-19 sooner rather than later, and I suggest you do the same if you've been to a protest. If you're planning on going to a protest soon, hit me up before you go because I want to give you some information that I can't share publicly. Anyway, I wanna give a quick shoutout to Dominick Rabrun for the following piece he created, which I'm using as the featured image for this article.
Dom is one of my favorite artists and internet personalities, so I recommend getting familiar with his work. Click HERE to check out his official website. Now that I think about it, he's actually how I discovered plug.dj, so without him I wouldn't have started livestreaming these singles every Sunday at 5 PM EST; speaking of which, you should come by today and bust some moves in the virtual club. I apologize for last week. I started half an hour late because I was distracted by all the chaos with the police. I'm assuming y'all were too since only one person showed up, but that's neither here nor there. Anyway, not every single song here will be livestreamed today because unfortunately plug.dj isn't compatible with Bandcamp, which is really goddamn annoying, but it is what it is.¯\_(ツ)_/¯
Sunday, May 31st
Lykwoah! by
Taabi.thewonderer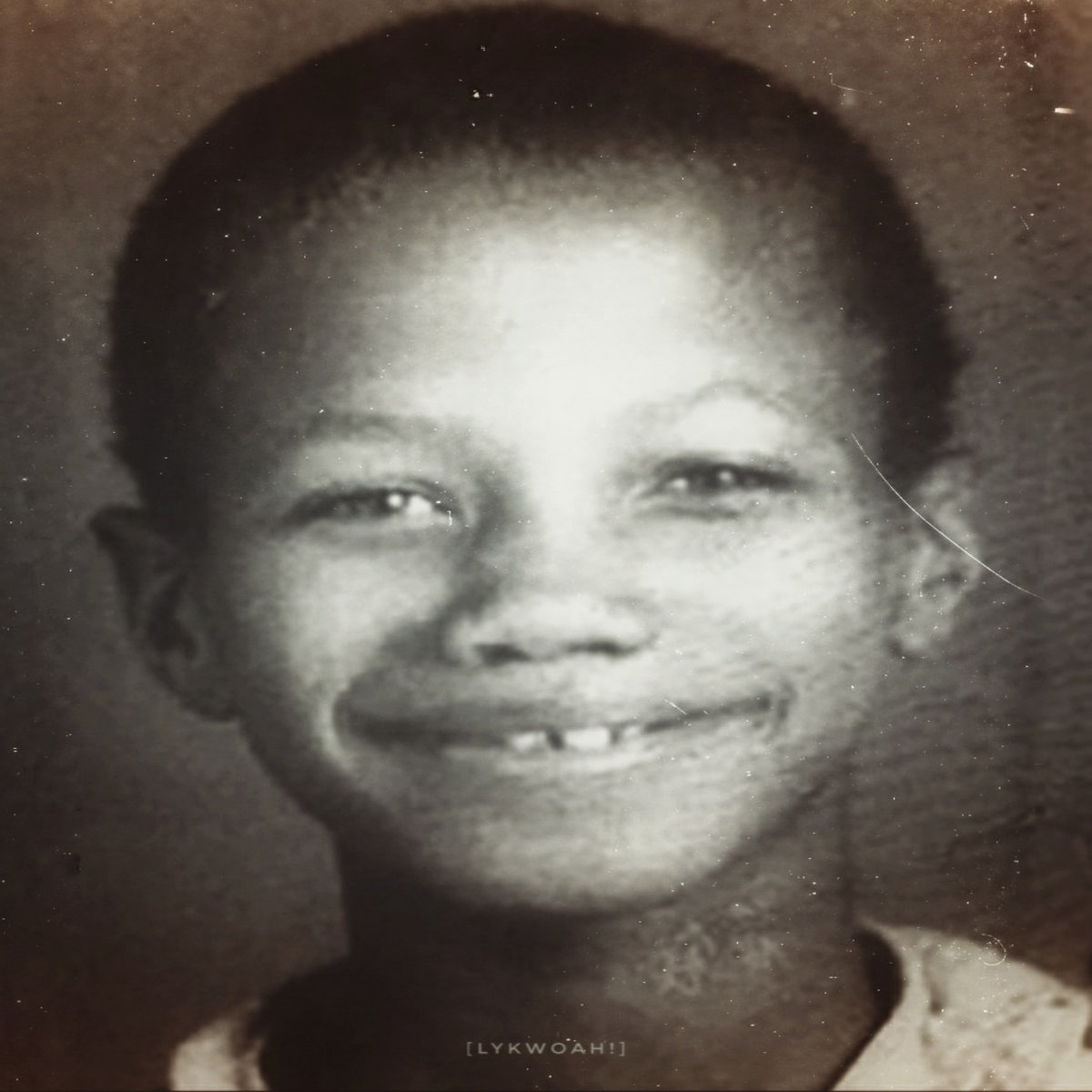 This is a really nice, somewhat jazzy, super lo-fi beat that kinda reflects current events. As anyone could've predicted, a lot of the music that came out this week is inspired by the modern day lynchings and injustices that have been inflicted upon black Americans. I believe this song in particular was already finished, but Taabi decided to release it early due to everything that's transpired over the past couple weeks. As most of you hopefully know by now, I'm really not great at discussing instrumentation, so I don't have too much to say about this beat. I just think it's really good, and you should check it out.
Medusa by 
Jansport J
Speaking of instrumental songs, this beat from Jansport J is also really dope. It's the lead single from his Soulfidelity album, which is scheduled for release on June 5th, so it'll be out by the time this article is published. Jansport J is definitely one of the most prolific producers I know of at the moment. He released a new beat tape every single month last year, and Soulfidelity will be his second of 2020. I haven't even caught up on all the shit he's dropped yet. Anyway, if you're familiar with his work you pretty much know what to expect from this song. I'm not sure where the vocal sample is taken from, but it's somebody singing "my heart's made of stone," hence the title. It's pretty repetitive, and definitely not my favorite Jansport J beat, but I enjoyed it enough to highlight it here. Check it out.
Monday, June 1st
PIG FEET by 
Terrace Martin

 featuring 

Denzel Curry, Daylyt, Kamasi

Washington

&

G Perico

co-produced by

Trevor Lawrence Jr.

&

Marlon Williams

This was one of the most interesting surprises of the week. I'm sure most people checked this out for Denzel Curry, but I was more intrigued by Terrace Martin working with Daylyt. Of course Kamasi Washington's presence was really exciting as well. Denzel isn't really an artist that I get excited about these days. I've always been very indifferent towards G Perico too. The song ended up being pretty much exactly what I expected. Denzel's performance was kind of unremarkable, albeit sufficient. However, Daylyt fuckin' killed this shit.
Nas say we need one mic and they shot the brown one
Y'all done forgot the brown one
The new white Mike
Rockin' a nightgown
Denzel got fucking slaughtered here, man. I know it's kinda fucked up to look at it as a competition since the subject matter is so serious, but gotdamn. Daylyt tore this shit to shreds. Kamasi Washington's sax playing in the background was glorious too. G Perico didn't rap on this song; he just said some shit during an interlude, which was fine I guess. I'm glad he didn't rap honestly, although I will say it seemed kind of inappropriate that he called the crying woman in the skit a bitch so nonchalantly. It just seemed really tone deaf, especially since she was mourning for someone who had just been murdered by the police. That's easily the biggest gripe I have with the song, but it's not a dealbreaker. It doesn't ruin the song. I almost wish Denzel wasn't even here because I just want to skip to Daylyt's verse every time I hear the song, but I guess the track wouldn't have gotten as much attention if Denzel was absent. The song is dope as hell though. I'm in love with the production, and, like I said, Daylyt spazzed. Check it out.
Front Lines by 
Conway the Machine
produced by 
Beat Butcha
I'm kinda becoming a broken record when it comes to Conway at this point. He's my favorite gangsta rapper out right now, so I was super excited when I saw this track. I still haven't checked out that Big Ghost Ltd. collab album yet, but I'm gonna be reviewing it sooner rather than later inshallah. Anyway, the song is fucking awesome. I love the grimy piano driven production from Beat Butcha, and Conway slaughtered it.
See me feedin' the homeless, I needed these moments
I'm a boss, not just a rapper, I don't see no opponents
A nigga hatin' then he just caught in the heat of the moment
Prolly 'cause that 650, he see me and I own it
The sung hook reminded me of something ScHoolboy Q would do. It sounded really fucking dope. I feel like Conway's energy on this track is far more explosive and aggressive than it usually is. He sounds like a fucking beast here. That second verse was even crazier than the first one.
I just seen a video on the news I couldn't believe
Another racist cop kill a nigga and get to leave
He's screaming "I can't breathe," cop ignorin' all his pleas
Hands in his pockets leanin' on his neck with his knees
Cracker invent the laws, that's why the system is flawed
Cops killin' black people on camera and don't get charged
We ain't taking no more, we ain't just pressin' record
Can't watch you kill my brother, you gon' have to kill us all
He was fucking gettin' busy on this track, man. This is next level shit. I always love Conway's music, but this shit is different. He fucking spazzed out here, man. This is easily one of my favorite songs of the week. Don't sleep on this one. It's dope af.
Tuesday, June 2nd
PROFIT by 
Y*O*U*N*G*M*A*N
produced by 
Prince Paul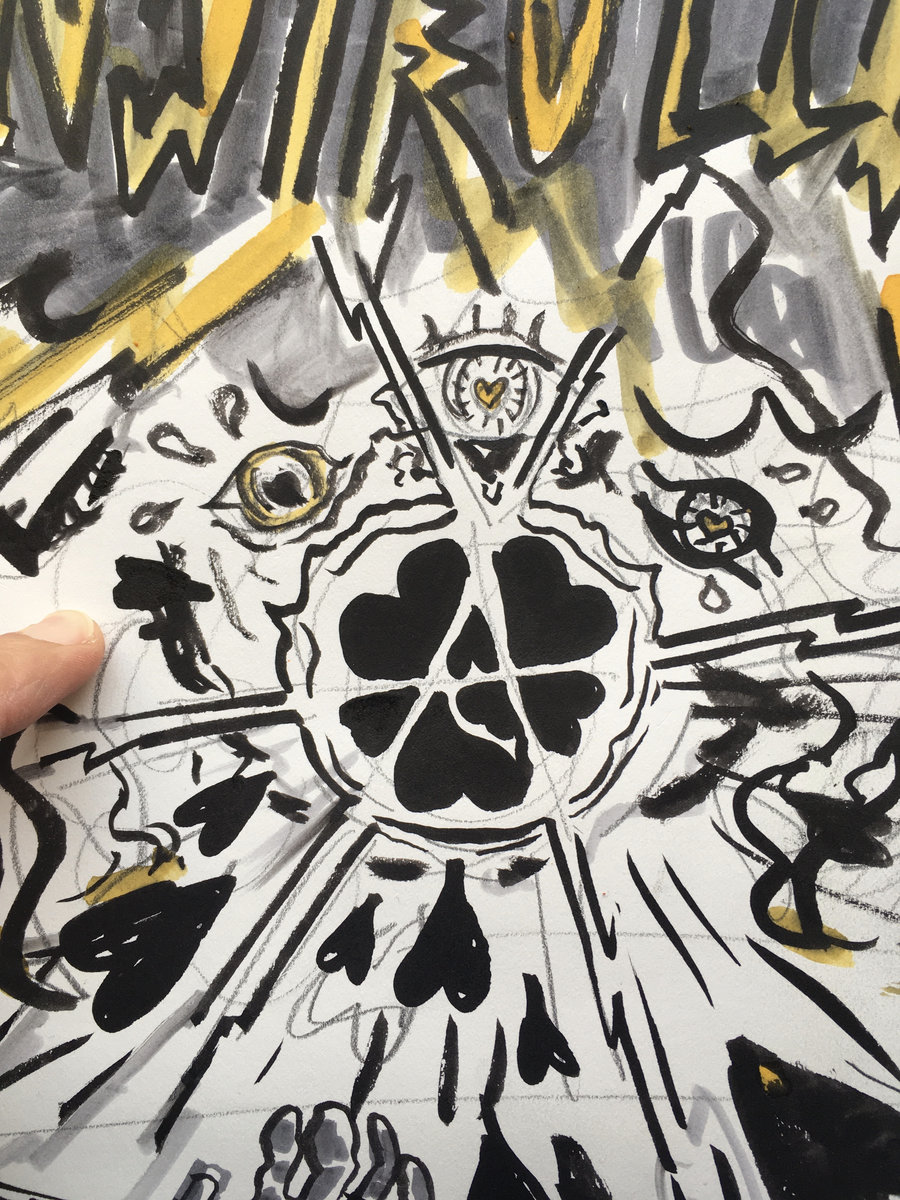 This is one my favorite songs of the week. It's easily my favorite song from Tuesday, but… It didn't really have any competition, so I guess that's not saying much. Anyway, Prince Paul's production on this song is fucking amazing. I was super excited when I saw that he produced this one because he had my favorite beat on MC Paul Barman's amazing (((echo chamber))) album from 2018. As always, Y*O*U*N*G*M*A*N's rhyming here is impeccable.
A corporation can't be a person
Seems funny at first then
That's some deep shit
From 3/5ths to full votes to back to 3/5ths
It don't take no genius to see myth
They treat family's lives like their free gifts
They're just not cool people to be with
Plus the whole premise is worse than good
Any man who wants to define personhood is a menace
Not to mention the connection
Between all sentience is endless
That's the end of the verse, and this sentence
There's not a single aspect of this track that I don't love. Both of the verses are amazing, and the production is fucking glorious. I loved the ending couplet for the second verse too.
These fascists are fucked in the head
And they should face justice or get bucked full of lead
All the money from this song is going to nationalbailout.org "TO FREE BLACK MOMS," so be sure to check it out and support. You won't regret it. This song is dope af.
Wedesday, June 3rd
"Tuebor" by 
Obie Trice
produced by 
Josh Bocanegra
Obie Trice is one of those artists who is super skilled as an artist, but people just never really pay attention to anything he does anymore. I wish people would give him more credit because he deserves more recognition, but it is what it is I guess. Anyway, this song is actually pretty goddamn great. Josh Bocanegra's piano driven production here isn't gonna blow anyone's mind, but I think it fits the tone of the subject matter very well.
'Cause I'm a nigger, I deserve bad
MAGA got these bastards with confederate flags
All in Lansing like the capital's theirs
They stimulus packed us so our voices is masked
The sample of Bill Gates' TED talk in which he predicted the current pandemic was pretty eerie too. It's a pretty powerful track to be honest. The music video just amplifies the potency of the messaging here. The one gripe I have is that it attributes a quote to "Don Lennon" instead of Don Lemon. It's obviously not enough to completely ruin the video, but it definitely bugged me.
From a Distance by 
Locksmith
featuring 
Martin Luther McCoy
produced by 
J P O N D A T R A C K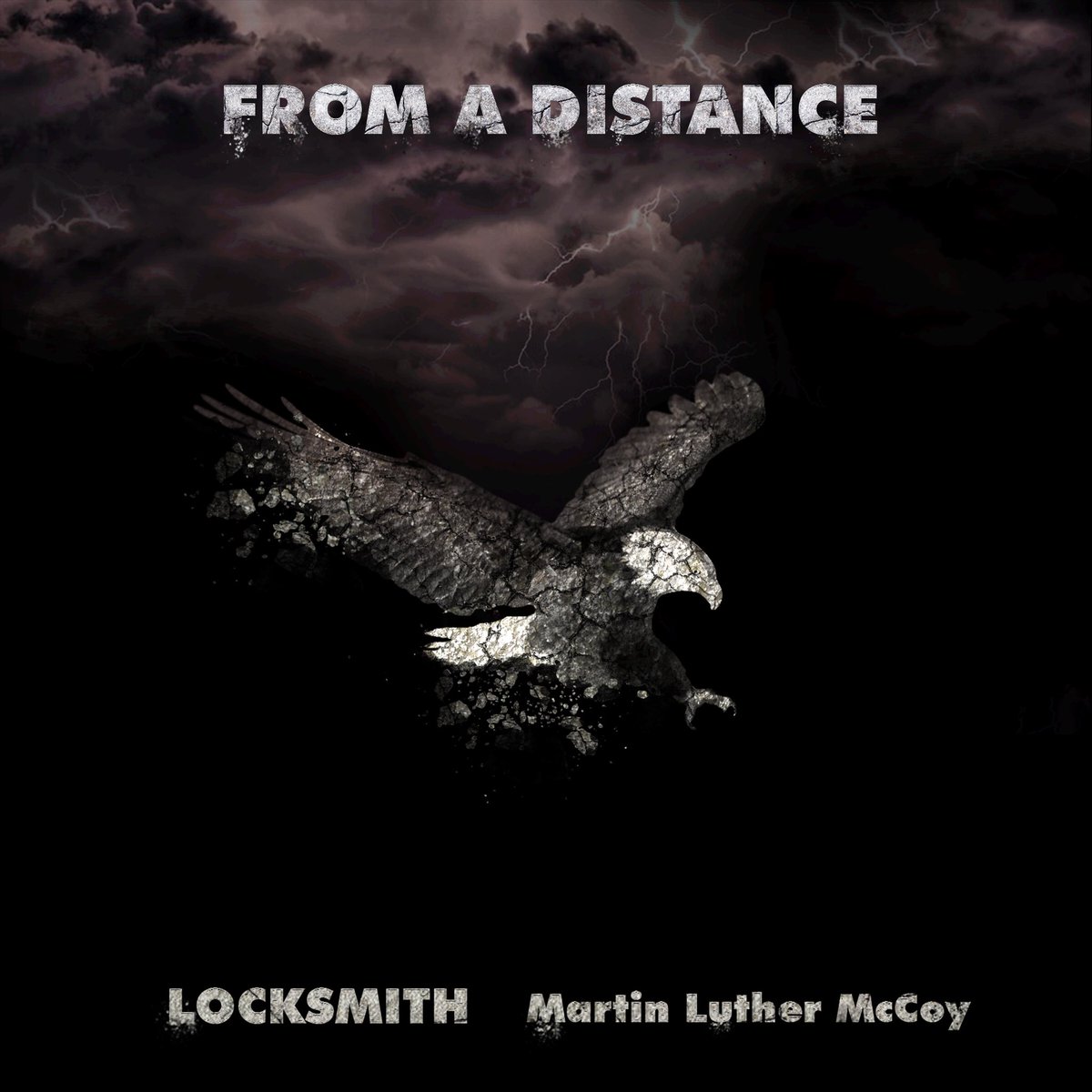 This is another one of my favorite tracks this week. Out of all the singles Locksmith has dropped this year, I think this is probably my favorite. This shit is so well done and moving. The writing is amazing, and the the production is top notch as well. That Martin Luther McCoy dude sang his ass off as well. The first thing I thought of when listening to this song was Uncommon Valor by Jedi Mind Tricks, since Locksmith is rapping from the perspective of a U.S. soldier. It's like an open letter to his son, and it's really powerful stuff. I guess the vocals from Martin Luther McCoy are a little melodramatic, and I definitely cringed a little when I saw him in the music video, but the song itself is still fantastic to me. Don't sleep on it.
Bootlicker (Burn Baby Burn) by 
Mr. Muthafuckin' eXquire
produced by 
Constrobuz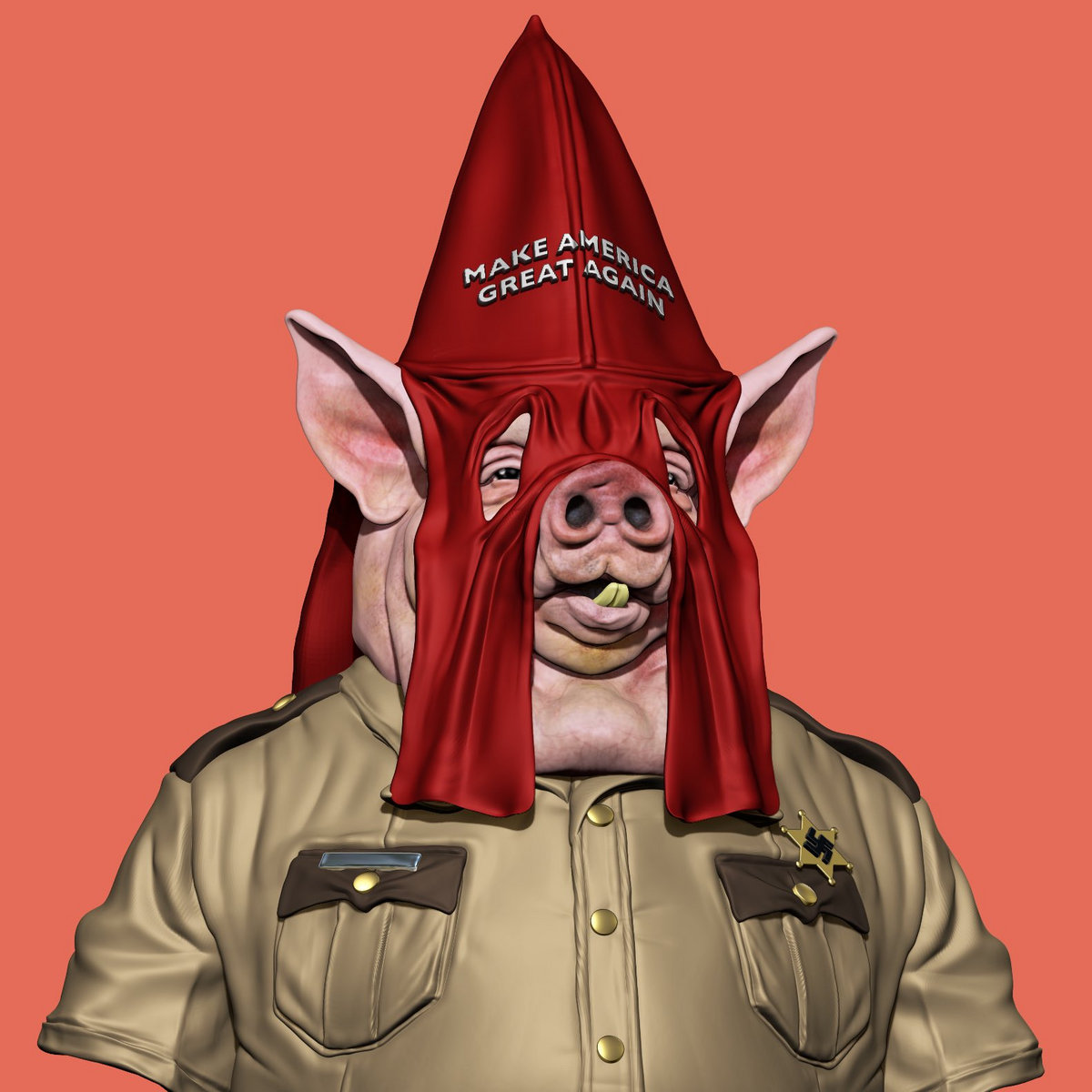 This is another contender for my favorite song of the week. This shit is fucking incredible. Man, the fucked up shit that's happening in the United States right now has really lit a fire under a lot of Hip Hop artists' asses, which I guess is bittersweet. I'm actually shocked by how good all the political music has been. This shit is incredible. Once again, all the proceeds go towards prison bailouts, so that's nice. The production here is amazing. The rapping from Mr. Muthafuckin' eXquire is stellar. Everything about this track is perfect.
A secret code of silence that they use to maintain dominance,
Those votes don't come with bullets so tell Biden, "Fuck up outta here"
If a nigga take your chain you go kill him, in the streets that's crystal clear
Massa put them chains on you, give you 100 years
The heaviest chains be the ones that you can't see there
The ice so cold, blind your third eye's optics
American Pie A La Mode and every bite's rotten
They shot him on his couch while he was eating Häagen-Dazs
They even shot her in her sleep, and she was out there saving lives
They shot Tamir for playing, he shot them just for praying
Then the cops went out and copped him Burger King with extra fries
The cops the KKK and they ain't even trying to hide
The way his delivery got more aggressive and the beat switched up after that last line I just quoted was fucking awesome. I'm in love with this song. Do not sleep on it. It's dope af.
Thursday, June 4th
LOOT PACK by 
Thurz
If you know Thurz, you know that political Hip Hop is one of his strong suits, so I already knew he was gonna have something to say about the current events. He ended up being so inspired that he gave us this two song LOOT PACK, so that's dope. I'll admit that for a split second I thought it was just one song in which he was collaborating with Madlib's Lootpack group, which I guess would've been cool, but what we ended up getting was about as fire as I could've hoped for.
Dangerous featuring 
Big Wy
produced by 
ML3
I really love ML3's production on this track. It kinda reminded me of Dr. Dre's The Chronic for whatever reason, even though there aren't really any obvious G-Funk elements here. Thurz killed the first verse too; his flow was great.
Every hood a slum village
We all the same tribe on a quest
Hope the roots helpin' you reach the sunshine
This native tongue allure
Blood cousins, cuz blood
From in the cut with the mic
D line up
Big Wy, what up?
It was really cool to see Big Wy of all people on this track. I never thought I'd see him pop up in 2020. I love the theme of black unity on this song; it kinda reminds me of that line from Ab-Soul on Terrorist Threats in which he mentions every gang unifying to take down the military. That shit was hard. This song ended up sounding more hopeful and encouraging than I would've expected. It's not as angry and chaotic as the following track. Well, I guess Big Wy's verse was pretty ruthless, so that was dope.
Fuck prayin' and protestin' and flockin' with the sheep
I'm a motherfuckin' beast with blood in my teeth
Fuck a dialogue, and starin' in disbelief
Gunfire need to fill the streets, nah fuck peace
That shit was hard as fuck. I love the song. I think it's dope as hell. The following track is even better though.
Lootin' produced by 
Jeron Ward
I think the production on this track is amazing. At first it sounded Electronic, then Poppy, then Jazzy. It's fire. Same goes for Thurz's rapping on the first verse. His flow was crazy.
Forget that wishin' shit 'cause hope is a motherfucker to follow
Caught lost in the pursuit in traffic with all these gestapos
I'll probably get further walkin' with eyes closed
Break up all distractions and roll it up in the fronto
Who knew the riots were the cure to coronavirus?
Who knew that language that they understood is only violence?
Who knew your homie ain't your homie if you stand silent?
So I can't bond with that fake chemistry, it's bad for science
The whole song is masterfully written. The second verse is even better than the first.
The white homie asked what could he do to make a change?
The answer to that question is "not one simple thing"
It's layers to the issue, all from the same source
Injustice and hate are the root that run the course
Short answer about equity and resources
The prison complex and reform of law enforcement
These brands profit off of our cool, but be quiet on issues
Increase profit margins what they won't lose
This is easily my favorite track from Thursday, and one of the best of the week. I think it's dope af. Don't sleep on it.
RIOT GEAR by 
Early Adopted
produced by 
Havoc
This is a verse from Early Adopted based on current events involving police, and it's performed over Mobb Deep's classic Survival of the Fittest instrumental, which was a very good choice for the subject. I will say that Early Adopted's relatively high voice sounds kind of awkward over this dark production, but the verse itself was really great.
Why the fuck you think the cars flipped? The arson?
The shopping carts in Target?
Maybe these people sick of being targets
Maybe you don't see it, you ain't stuck between the margins
What's the reason police have been killing these unarmed men?
They think they absolved no matter what the law is
It's far from my favorite track of the week, and I probably won't be listening to this again in the future, but I did enjoy it to some extent on my first listen, so I thought it was worth highlighting here. Check it out.
Friday, June 5th
WHAT I GET FOR BEING BRILLIANT by 
Psalm One
featuring 
Emma Jayne
produced by 
Optiks
I think this is one of the best songs I've heard from Psalm One in a while. She's been doing a lot of dope shit lately though. She had an absolutely stunning performance on that latest record from Time, and that Before They Stop Us EP from March was really damn good too. I still gotta check out that BIG $ILKY project from April. Anyway, I really love Optiks' melodic, chill, relaxing, acoustic guitar driven production on this song. The opening verse from Psalm One was dope. This quatrain right here was interesting to me…
Walked out the label as a martyr
I ain't really need 'em when I started
But I really love a good machine
Cold blood left me cold hearted
It had me wondering if the "label" she was referring to was Rhymesayers. I'm not sure though. Anyway, the hook on this song is actually really great to me. The background vocals from Emma Jayne really added a lot for me. It sounds great. The second verse was even better to me than the opening one, and the bridge that comes in before the second verse was cool too. It's a really dope track. Check it out.
Same Sh!t, Different Toilet by 
Pharoahe Monch
featuring 
Styles P
produced by 
Marco Polo
Pharoahe Monch is another one of those artists who I would label as an elite level MC. Fun fact: one of the first reviews I ever wrote was for his PTSD album, which I still love to this day. I probably deleted that review though because my old writing was horrific and embarrassing. Anyway, I love Marco Polo's production on this track, and of course Pharoahe slaughtered it.
They're burning crucifixes on my lawn again
They wanna hang a nigga like an ornament
It's tormenting, mourning over yesterday
Still yawning inside of a tournament I can't win
"Good morning!" Shotgun blast passed by my head
"I'm a man!" I tell you, "I'm a man!" I say
Push my daughter and my wife in the closet
And slid my son up under the bed
Fill the Smith & Wesson with lead
Look in the mirror, said "breathe, breathe"
I'm 'bout to bring six klansmen to they knees
The way he ended the verse by talking about how he was hanging out under the tree from which his great grandfather used to hang was insane. Styles P killed that second verse too.
Jail is the ship that don't sail that hold the slaves
The judge have you askin' for bail like it's the wave
Meanin' the slave even pays
To be caged in, which is motherfuckin' insane
It's like we pickin' cotton again
45's a klansman, shit is rotten again
They gave us AIDS, gave us crack, now they plottin' again
That boy ran, so they shot him, then they shot him again
The writing from both of these MCs is superb. This is probably my favorite song from Friday to be honest. I think the sung hook from Pharoahe is a little rough around the edges, but the writing and production is enough to make this song dope af to me. Don't sleep on it.
Skip This Ad by 
Family Bvsiness
produced by 
Eminem
If you're familiar with Horseshoe Gang you pretty much know what to expect from this track. It's them doing what they always do, but Family Bvsiness will always be better because none of them are on Crook's level. Demetrius Capone starts things off, and I actually think he had the best performance out of all the HSG members. Kenny Siegel definitely had my second favorite performance out of the four members. Dice had my least favorite verse as always. Crooked I fucking slaughtered this shit at the very end though, which I guess shouldn't come as a surprise.
Give her the magical Johnson, that's MJ
Hit her box in my Jordans, that's MJ
Moonwalkin' in the pussy, that's MJ
She in love with a renegade, that's Em Jay
You ain't fuckin' with a rappin' lord
I'm cutthroat like I swallowed half a sword
A Rap thesaurus, a colossal raptor
Or tyrannosaurus roars when I rap record
Fuck your rap awards, you wack for sure
And I mean it in the worst way
You wouldn't have dope wordplay
Even if you had to snort half a quarter key
Off of a Scrabble board
You can't test me, nigga, you can't press me
Brain full of anger, I do what the pain lets me
Address me correct or you catchin' the fade lefty
He fucking spazzed on this shit, and that's not even the full verse. He blacked the fuck out. The dark production from Eminem isn't too flashy, but I think it's a pretty solid instrumental. As an overall song, I wouldn't say that it's one of my favorites of the week, but Crook definitely spit one of the best verses this week. It's worth checking out for his performance alone.
---
Like I kinda mentioned before, I was very pleasantly surprised by how well done all of this political Hip Hop was. It's not a style that everyone can do well. Many have tried, and plenty have failed. There were definitely some duds that came out this week, but the majority of them ended up being very enjoyable for me. As always, if a song came out this week and I didn't write about it here, I either didn't listen to it, or I just didn't like it enough to highlight it. Be sure to come on down to the virtual club to practice the toosie slide at 5 PM EST. You can click

HERE

to join. You'll be glad you came.