I don't really have much to say this week. I just want to make sure y'all know that Matt Gaetz is a fucking idiot and a racist. Anyway, as always, I'll be livestreaming most of the followings songs at 5 PM EST right HERE, so be sure to stop by. You'll be glad you came.
Monday, June 15th
Sunshine Etrnl_we're Better As Friends by 
Airøspace
featuring 
Rav
produced by 
matatabi
I've slowly been familiarizing myself with Airøspace's music over the past few months, and this new track is one of my favorite songs from him so far. First of all, this production is fucking godly. I love it. It sounds like depression mixed with sunlight. I know that doesn't make sense, but just trust me on this one. The opening verse from Airøspace is great.
This hurricane is just the pain, just let me vent
I'm drinkin' then I'm seekin' wind to smoke on top a creaky fence
Reconnaissance, we smoke in 30 at the parking lot
I wonder if this feeling is just overthought
Rav is the best possible feature he could've gotten for this song. His voice is literally perfect for this instrumental. He fuckin' killed this shit too.
I keep overthinking
Break the page out and pour the ink in
God, I hate it when the boredom sink in
Yo, I wonder if I'm more than just disorders
Syncing up with the distorted thinking, an ignored existence
On the floor again, ignore me, I'm just quarantining, snoring
All the pleas for help I mumble in my sleep are not important
Please don't bring this moment up when we speak again in the morning
I had no idea this song was coming out, so it was a very pleasant surprise for me. Again, I love the production here, and both of the verses were great. This shit is dope as hell. Don't sleep on it.
A Song for Fathers by 
Skyzoo
produced by 
!llmind
This is the lead single for Skyzoo's Milestones EP, which is releasing on Juneteenth, so it'll be out by the time this article is published. It's a conceptual project about fatherhood, and from what I understand the whole thing kinda tells his life story with a focus on his own father and then his son later on in the project. I might be kinda wrong. I don't know. It don't matter. The song is fire though. The production from !llmind is a lot jazzier than I was expecting. I usually don't expect this style from him. The song is super well written too.
Pass what he gave me to mine in due time
From how to put a fist in the air to shooting five
To how to not give in to fear when the blues arrive
He said "my only job was making sure you survive"
Duly noted, all the direction that you were throwing
I might not have known where it led, but I knew the motive
So all the conversations that might've turned into more
Was to keep me from writing from the other side of the wall
It's a really heartfelt track. I love the hook. The second verse is more about Skyzoo's son than his own father, and it's really great. The entire song is really well crafted. I personally don't really have a great relationship with my father at all, so I didn't relate to this very much, but I still felt everything Skyzoo was saying. This shit is really awesome to be honest. I think it's a fantastic song. Again, Milestones will be out by the time you read this, so check it out if you fuck with this track.
Havin' My Way by 
Joey Fatts
featuring 
Vince Staples
produced by 
Mike & Keys
I've never listened to a full project from Joey Fatts, and now that I think about it, I don't even think I've heard an original song from him. I've only heard him on features. I first heard of him around the time I discovered Vince Staples' music. They're both members of a trio called the Cutthroat Boyz, along with A$ton Matthews. Anyway, this shit is really good. I love the production from Mike & Keys, and the first verse from Joey was really nice. His flow actually kinda reminds me of Nipsey Hussle on the first few bars to be honest. I was never a huge fan of Nipsey, but he had a few songs here and there that I fucked with. Joey's flow gets more interesting once the beat actually drops. The writing isn't amazing or anything, but I just really like his flow. He sounds really nice over this beat. The hook is pretty cool too. Vince also killed this shit. The song would've been really good even if he wasn't here, but he made it even more enjoyable for me. Don't sleep on this one. It's apparently the second single from his Olive Boy mixtape, which is dropping on Juneteenth, so it'll be out by the time this is published. Give it a listen if you fuck with this song.
Tuesday, June 16th
Letter to My Seed by 
Jèan P the MC
featuring 
Rrama
I was kinda confused by how many songs about fatherhood and children came out this week at first, but then I realized that Father's Day is on June 21st, so I guess that explains it. Jèan P the MC is someone I've been following for a little under a year if I'm not mistaken. I'm still not super familiar with his work, but everything I've heard has been pretty dope. This shit right here is fire. As the title hints, it's literally an open letter to his son, and it's incredibly heartfelt stuff. The guest verse from Rrama is nice, and the way this song ends is really dark and kinda… I don't know how to explain it. I don't wanna spoil it, but it's some really sad, scary, dark stuff. As soon as the song ended this was me…
It's awesome though. Don't sleep on this one. Check it out.
AVA (Letter to My Unborn Child) by 
Mr. Muthafuckin' eXquire 
produced by 
YungSenzuBean
Mr. Muthafuckin' eXquire is dropping an album on Father's Day entitled Confessions of a Sex Addict, so that should hopefully be good. I'm really not into Pornocore at all, but I'm a huge fan of Mr. Muthafuckin' eXquire, so I'm hoping the project isn't solely about his sexcapades. This first single gives me hope that that won't be the case. I guess this is a fatherhood-themed week. Anyway, the production here from YungSenzuBean is really pretty and soft sounding. It sounds like baby powder and super soft blankets. Not in a bad way though. I love it. Once again, the writing here just tugs away at my heartstrings.
Take a look at your grandma, she's so strong
And she's in you, the next fruit of our family tree
It's so much I understand now, I couldn't see
Your presence takes all my regrets from me
'Cause everything I've been through's for you to be
What's even more heartfelt is the words he says after the verse ends. If I was able to cry, I'd be sobbing listening to this shit.
I just want you to know your father loves you
If you're ever going through anything, I want you to play this song back
I want you to listen to it, I want you to hear my voice
I might not be here
I might not be here anymore
But I'm always here
Then he included the audio of his daughter literally being born at the very end, and you can hear the mother crying. Bro. Then you hear the baby crying. BRO.
It is some EMOTIONAL stuff. It's so fucking… I don't even know. Half of this track is literally just eXquire speaking and audio of childbirth, but it's so fucking heartfelt and emotional. I love it. This shit is amazing.
Bally Animals & Rugbys by 
Iron Wigs
featuring 
Roc Marciano
I enjoyed the first single that Iron Wigs dropped from their upcoming album last week, but this one is even better in my opinion. I love the production here; it sounds like music that would play in the middle of a crime film. Roc Marciano fucking slaughtered that opening verse too.
I'm flappin' my wings in the clouds
I have absolutely no reason to pout
I'm the baddest breathin' out by leaps & bounds
These Bally sneaks is green & brown, peow
The beamer growl like a chow-chow
Pal, you got powder on your snout, we can't pow-wow
He kills this rhyme scheme throughout his entire verse, and it's crazy. The second verse from SONNYJIM was solid. He definitely had my least favorite performance on the song, but it certainly wasn't terrible. Vic Spencer killed that third verse. He sounds like a villain here.
I'm a Chicago rebel that used to dance with devils
Now I'm a old school with the bezel
Mezzanine took me to the next level
Dug your grave with shovels
Took place after the baby shower
Fed you powder for like 80 hours
Then skrrt off bumpin' I Gave You Power
Verbal Kent closed the song with what's probably my second favorite verse on the track. I think Roc Marciano kinda stole the show, but Verbal Kent was great, and Vic was dope too. SONNYJIM was also solid. It's a dope song. Check it out.
Thursday, June 18th
Song 33 by 
Noname
produced by 
Madlib
You may have noticed that I skipped Wednesday this week, and it's pretty much just because there was only one notable song that came out, and it was terrible. I'm of course talking about J. Cole's comeback single, Snow on tha Bluff. Everything about that song from a lyrical perspective is just baffling to me. The song can pretty much be summed up by this meme that I created immediately after listening to it.
If you follow me on Twitter you probably know exactly how I feel about the track, so I'm not gonna waste too much time explaining all my issues with it. Anyway, to my surprise, Noname responded ON WAX the VERY NEXT DAY with this song. AND FUCKING MADLIB ON THE BEAT??? Basically, she did the best thing she possibly could've done. I mean, it's not an amazing song or anything. However, I do think it is an amazing response. You can tell that the song was made in about 24 hours because it's only 70 seconds long, and it ends super abruptly, but it's glorious while it's on. First of all, the production from Madlib is heavenly. I never really imagined what Noname would sound like over his production, but it's a perfect fit. And then there's the actual rapping. As my friend Mike put it, this song is a 70-second bitch slap.
I guess the ego hurt now
It's time to go to work, wow, look at him go
He really 'bout to write about me when the world is in smokes?
When it's people in trees?
When George was beggin' for his mother saying he couldn't breathe
You thought to write about me?
The entire song is such a power move. Cole looks like such a clown in this situation. He needs to stick to what he's good at and take his ass back to the laundromat. Again, the song is super short, so there's not really that much to dig into, but in my opinion she said pretty much all that needed to be said. Someone asked me if I think Noname is being hypocritical here. I guess it's because she initially subtweeted J. Cole and asked why certain rappers weren't speaking up about current events on Twitter, which is what inspired Cole's song. One could look at it as hypocritical because it's like… "WHY IS SHE WRITING ABOUT COLE AT A TIME LIKE THIS??" However, the thing is, she was speaking up about the chaos in the streets, and then made one comment about J. Cole. Unless I'm mistaken, Cole has still not made a single comment about what's going on. He only said anything because his ego was threatened. That's how I feel about it. So yeah, I really fuck with this track. As a song, it's very rough around the edges, but I think it's an amazing response. This shit is incredibly badass. Shoutout to Noname. I love it.
Black Star by 
Thurz
produced by
Emani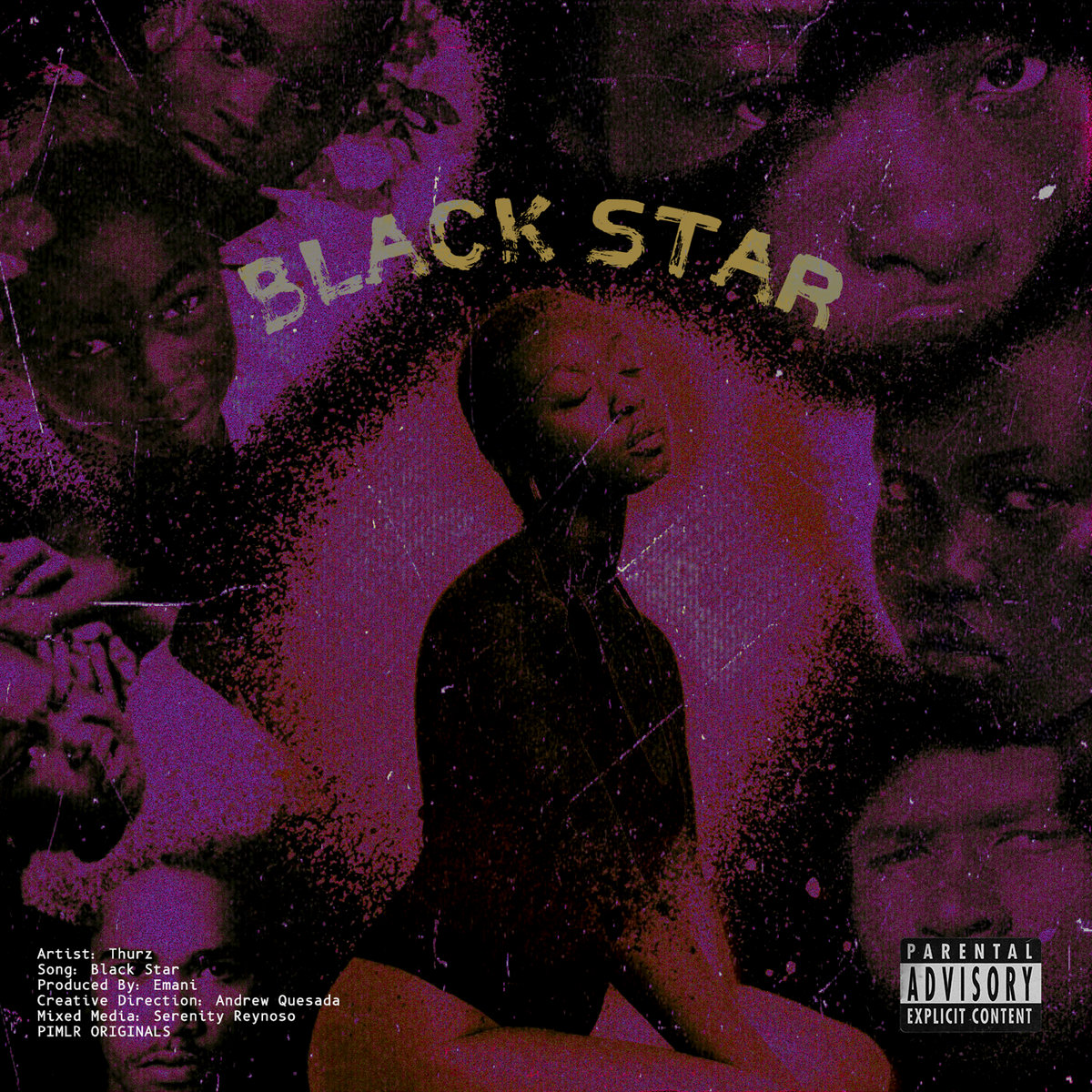 As the title and cover art for this track kinda indicate, the song is a celebration of blackness, inspired by the tragic death of Oluwatoyin Salau, which unfortunately wasn't an anomalistic occurrence. The somewhat melodic hook is nice, and the first verse is great.
I see the God in you
You ever looked within? Who you confide to?
A lot to carry on, but we flyin' through
These Candace Owen spooks, I can name a few
All skinfolk ain't yo kinfolk, true
The way the verse ends is really awesome too.
The pie ain't what it's made to be
A slice of Devil's pie to see
A cherry on top
Felt my sugar level drop
Then they handed me a fork
Why they playin' with God?
The second verse is even better though. One major benefit of this ongoing Thurz on Thursday series is that he's able to directly reference current events in real time with his music.
Black bodies is a strange fruit hangin' in Lancaster
The birth of a new nation, I feel it coming faster
I can't predict the future, only way is to create it
And that calls for education over indoctrination
A bullet for Breonna Taylor's killers, runnin' out a patience
Rap is my religion, watch us rewrite the pages
The ending shoutouts to different artists like Black Thought, DJ Khalil, Chace Infinite, Jansport J, Kendrick Lamar, Mez, and others were cool to hear too. Shoutout to Emani too; this beat is dope. The song is really great. Don't sleep on it.
Bullet Train by 
Recognize Ali

featuring 

Ill Bill

&

Lord Goat

 produced by 

Stu Bangas

This is the first single from Recognize Ali & Stu Bangas' upcoming collaborative album, Guerrilla Dynasty. Stu Bangas is on a hell of a roll this year. Before releasing this single, he'd already announced a project with Mr. Lif as Vangarde, one with Apathy, and another one with Lord Goat. I really can't say which one I'm most excited for to be honest. When it comes to super prolific producers, he definitely deserves to be in conversations with Jansport J & The Alchemist. Anyway, I think this beat is fucking awesome. It fits the styles of Ill Bill & Lord Goat perfectly. It's really cinematic sounding. The first verse from Lord Goat is really dope, and Ill Bill's hook is pretty decent too, although not anything Goretex or Ali couldn't have done themselves. Speaking of Ali, he slaughtered this shit. I feel like this collaboration was a no brainer because he actually reminded me of Necro here. His voice sounds pretty similar in my opinion.
Won't be no warnings before the wreckage
Kill the messenger if I don't like the message
Don't make me come to your crib with some bloody eses
My heart in this shit, every verse I write is like a essay
I was kinda hoping that Ill Bill would have a verse instead of just doing the hook, but the song itself is still very enjoyable. I really love this beat, and both of the verses are great. Don't sleep on it. By the way, the album actually dropped on Friday, so be sure to check that out if you fuck with this single.
Crying Moon by 
Torito

 featuring 

Miggs Son Daddy

&

Zilla Rocca

 produced by 

Torito

&

Johann Sebastian

This is the lead single from Torito's upcoming album, Meat Circus, which is scheduled for release on July 3rd. Anyway, this shit is fire. The first verse is handled by Miggs Son Daddy, and he killed it. His name looked very familiar to me at first, and I was trying to think of where I'd seen it before. Then I remembered that he's in a duo with Dope KNife called Happy Thoughts. I'm definitely gonna have to look into more of his work because he really impressed me here.
Is it a myth or a load of shit, I can't tell
Either way the story made the flame in the lamp swell
Canteen filled with kerosene & gunpowder buried behind the Benz shell
Welcome to Camp Hell
I found a crystal in a lake where the clams dwell
And I was awarded with a "fine job!" and "damn swell!"
You can follow me on instagram, well
Even if you can't spell you can just follow the plant smell
The hook from Torito is pretty nice, and the second verse from Zilla Rocca was dope too.
Don't cry, dry your eyes
We all look up to some violent guys
I see the Punisher skull on blue lives
"Nonviolent" force? That shit is true lies
Torito actually had my favorite verse though. This dude is actually a fucking beast. I really liked his performance on ialive's latest record, and he was great on Darko the Super's recent album with Steel Tipped Dove, but he still ended up surpassing my expectations here.
Plastic covered couches, countertops are laminate
No matter how you lather it you can't clench the contaminates
Survey where the salmon swim, Sherlock with the saddle bit
My alpha numerology submerges all your battleships
Count me as the catalyst diverging all your cattle chips
Neighbors hear the snake rattle in the gravel pit
You blame your pawn game on your paddle grip
Doesn't sound the same to everybody when the gavel hits
He fucking bodied this shit. I was already enjoying the song a lot, but his verse really pushed this shit to the next level. The production here is really nice too. I love this track. I think it's dope as hell, and definitely one of my favorites of the week. Do not sleep on this one. I'm gonna be all over that Meat Circus album. I can't wait to hear more.
Moustache Ride by 
Blockhead
Blockhead already released my favorite instrumental project of 2020 right at the start of the year, so I was pretty excited when I saw an email about his upcoming album, Quar & Peace, which is scheduled for release on July 27th. This single did not disappoint at all. It pretty much just builds upon everything I loved about his Bubble projects. It's not a simplistic incessant loop. It sounds like a fleshed out instrumental song, with multiple distinguished segments. I'm not great at breaking down production, so I don't have too much to say about it, but I really enjoyed this. Check it out. It's super dope.
Friday, June 19th
Savage in the Sanctuary by 
Jarren Benton

 featuring 

SwizZz

 produced by 

Ace Taylor

&

Justin Pardon

Jarren Benton's music tends to be a little hit or miss for me. The quality of his music really varies from project to project, and his loose singles can be kind of all over the place, but most of the ones he's released so far this year have been very good. This one in particular ended up being far more enjoyable than I was expecting. The sung hook went over surprisingly well. I think it sounds genuinely great. I love it. The first verse from Jarren Benton is pretty nice. I don't think it's an amazing performance or anything, but his flow and delivery sound great. I don't think SwizZz is a terrible rapper, but he definitely has one of the worst voices I've ever heard. With that said, I actually enjoyed his performance here a lot. Surprisingly, my favorite part of his verse was when he reached into that upper register of his voice, which is already super high and squeaky. It sounded slightly Lil Uzi Vert-ish, but in a good way. It happens around the 2:12 mark, and only persists for about one quatrain, but I really like it. The thid verse from Jarren is easily the best part of the song though. The beat kinda switches up a little bit, and the content gets way more personal.
I'm mentally ill
I had to pick up the pieces, my nigga, I'm finna rebuild
I had to sit and be still
I lost some people I love, we let the Hennessy spill
I want my enemies killed
There is no sympathy still
Lately I feel like I'm close to the edge
I just flushed all my meds, he won't get 'em refilled
This verse really elevated this track from a good song to a great song. I really love this track. Check it out, and lemme know what you think.
Pronoun Throwdown by 
Mega Ran
produced by 
The Alumni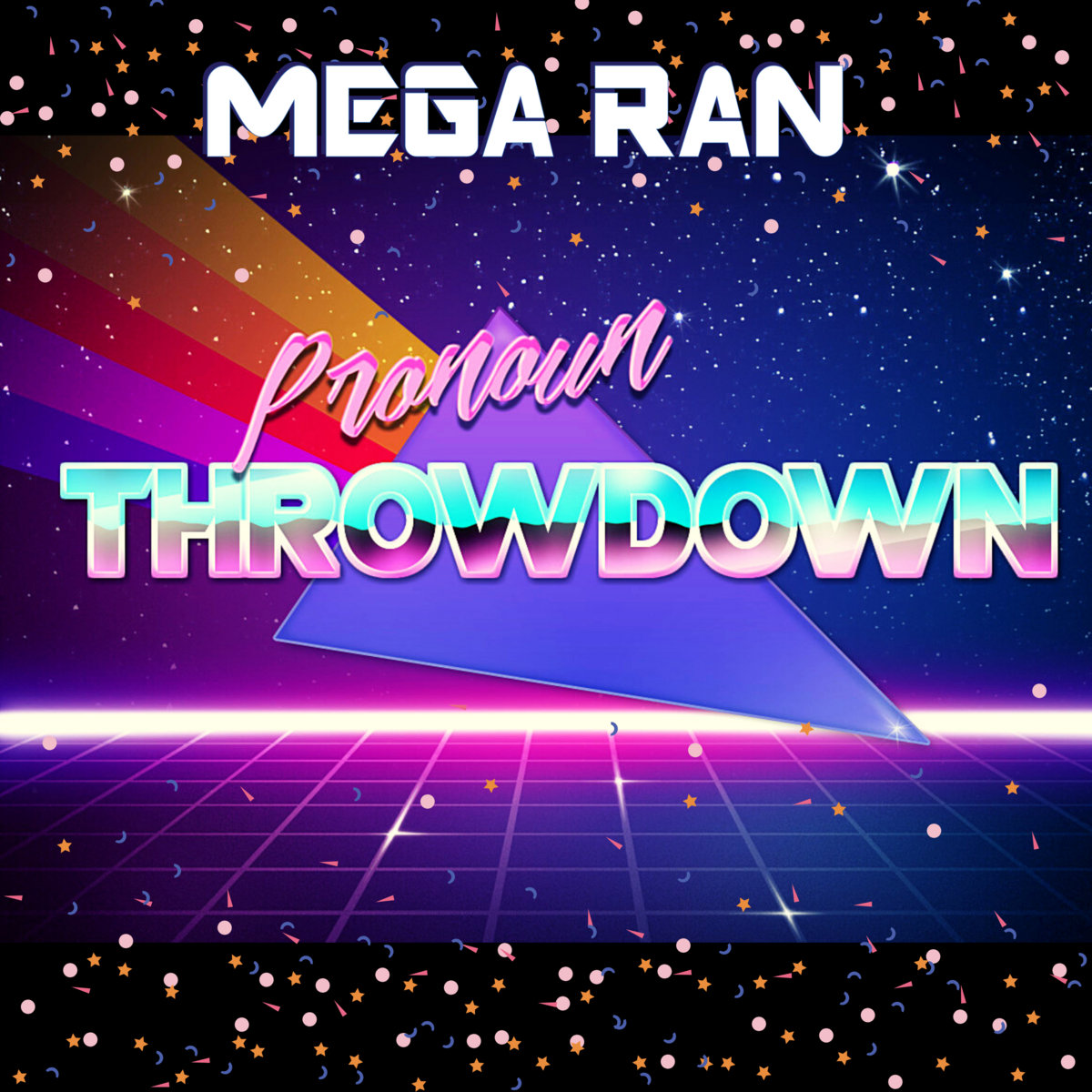 This is perhaps the wokest song of the week, and it's under 50 seconds long, so that's pretty impressive. It sounds more like a fun interlude than a super fleshed out song obviously, but I was still very entertained, and I of course appreciate the lyrical content. It's just a hook and one 8 bar verse, but it's very well written.
He used to be he, now she wants to be she
I know it may be difficult, but, yo, it's easy to me
Doesn't take a lot effort to ask them a simple question
Nothing worse than unwanted attention
So here, take this lesson for free before you wind up in HR
I know this is too pertinent to summarize in 8 bars
I don't know why this has to be hard
Dog, just call them what they ask to be called
Much like Noname, Mega Ran pretty much said all there is to be said about this. It's obviously not the most memorable or mind-blowing song of the week, but I appreciated and enjoyed it. Check it out.
6 MILLION WAYS by 
Kemba
produced by 
Frank Drake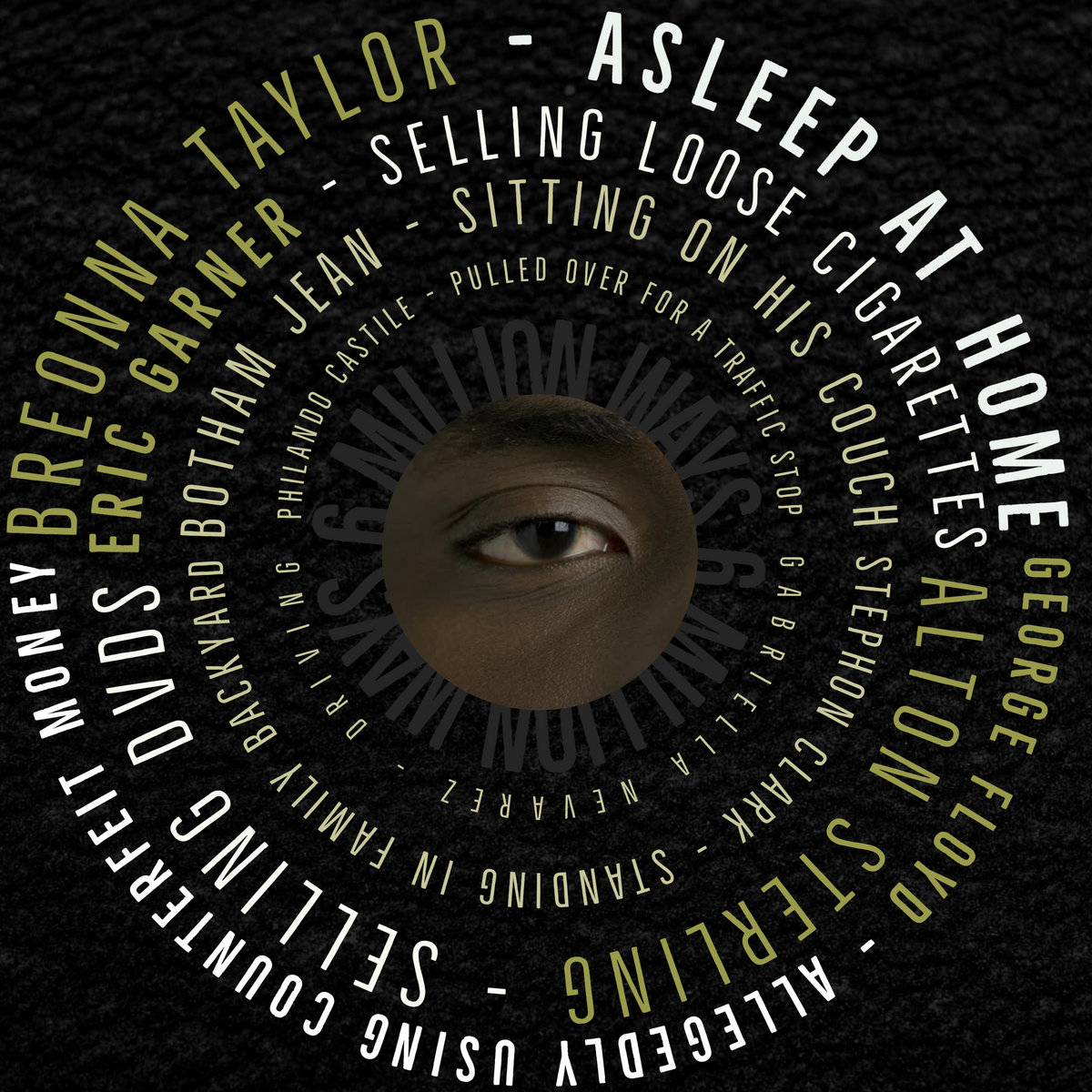 Kemba is working on extended play entitled The World Is Watching, and I guess this is the first single for it. I'm not actually sure if the other singles he's dropped this year are gonna end up on the final version of the project, but we'll see. Anyway, this song is fantastic. You can tell he really put a lot of thought into it. In regards to the song, he specifically mentioned that he was trying to highlight the cyclical nature of police violence, and I think he pulled that off perfectly. The fact that he wrote this song 4 years ago and it's just as timely as ever just solidifies that aspect even further. I think what really makes it work is that the verse ends the exact same way it started.
Cops had a small altercation and tee'd off on him
Spectators screaming and pleading to ease off of him
Damnit, there's 3 on top, he's panicking
Panting to breathe, damaged in need of oxygen
Man handled and beaten, he's bleeding and leaving consciousness
Doing his best to scream with a copper's knee on esophagus
Again, this was written in 2016, and if you told me this was written specifically about George Floyd I'd believe it. The video for the song just makes it even more powerful and emotionally devastating. The song pisses me off. Not because of anything Kemba did. The song is great. It's just super frustrating because it highlights the unfortunate fact that nothing ever seems to change no matter how many times this happens. The song itself is fire though. Don't sleep on this one.
State of the Union (STFU) by 
Public Enemy
produced by 
DJ Premier
This was a pretty big surprise for me for a couple reasons. It's mainly just because of Flavor Flav's presence here. I'm not exactly sure when this song was recorded, but Flavor Flav isn't even an official member of Public Enemy anymore, so I wasn't expecting him to be here. In all honesty, I kinda wish he wasn't here at all. I mean, yeah, he is an iconic hype man, but he was easily the worst aspect of this song in my opinion. I'll get to that in a bit though… First of all, Chuck D sounds fucking amazing here. His voice aged like fine wine. I wish I could hear him rap these days more often because this is really awesome stuff. I love the way he was flowing here too. Modern day rappers don't flow like this at all, so this felt like a breath of fresh air. Lyrically, the song isn't really super informative or anything. It can basically be boiled down to "Trump is bad." I think it's well done though.
It's not what you think, it's what you follow
Run for them jewels, drink from that bottle
Another four years gonna gut y'all hollow
Gutted out, dried up, broke and can't borrow
The one aspect of this song that I actually kinda hate is the hook from Flavor Flav. It's just so simplistic and repetitive.
State of the Union
Shut the fuck up
Sorry ass motherfucker
Stay away from me
As I kinda mentioned a few sentences ago, Chuck D has aged very well. On the other hand, Flavor Flav unfortunately has not. He sounds old as shit here, and super goofy. This isn't the kinda song that you can listen to more than once, and it's literally just because of the hook. It's so fucking annoying. It burns into your mind after one listen, and you won't be able to get it out of your head, and I mean that in a bad way. I like everything else about the song though. The beat is dope, the scratches from Premo are fire, and Chuck sounds fantastic here. I honestly don't think I'd call this a good song, but there are aspects of it that I love, so that's why I wanted to talk about it here. It's taken from an upcoming album entitled Nothing Is Quick in the Desert, so hopefully the other songs on the project are less annoying. Anyway, give this single a listen and let me know how you feel about it.
Still Remember by 
Gucci Mane

 featuring 

Pooh Shiesty

 produced by 

30 Roc

&

Dat Boi Squeeze
This was another big surprise for me. Gucci Mane means a lot to me as an artist because he was my introduction to Trap music. Obviously I dislike most Trap music, so I guess that isn't saying a lot, but still. When I first heard his music, I genuinely thought his flow was amazing. I was like "why doesn't everyone rap like this?" Obviously I don't feel the same way these days, but I still appreciate him even if his music tends to age worse than John Travolta. The original Trap House might actually be the most dated album I've ever heard, but that's neither here nor there. Anyway, I actually really like the dark production here, and I think the hook is super well-written as well. He does a surprisingly great job at highlighting just how desolate his environment was growing up.
I came up robbin', starvin', Sun Valley 'partments
Copped the MARTA with some pennies
Handled my business, I swear that I hustle relentless
Bipolar from all of the killings
Dope I was whippin', Mom tried to whip me
She gave me a fifty for Christmas, I flipped it
Still can't forget it, wearin' my brother's clothes
I couldn't fit it, we still got evicted
His actual verse is pretty good too. I don't think the lyrics are amazing or anything, but they're definitely sufficient, and his flow was nice. I actually think the second verse from Pooh Shiesty was better from a lyrical perspective. He just didn't sound as great because his flow was a little sloppy. Gucci announced that he'd been signed to 1017 Brick Squad Records the day that this song was released, so I'm hoping he becomes a more seasoned rapper over time. He clearly has a pretty solid baseline of talent already. The song is pretty good. It's taken from an upcoming album entitled Zone 6 Kingpin, which I probably won't end up covering, but we'll see what happens. Check the song out and lemme know what you think.
Lockdown by 
Anderson .Paak

kinda featuring 

Jay Rock

 produced by 

J.LBS

&

Anderson .Paak
This shit is fire. I tend to gravitate more towards Anderson .Paak's R&B stuff, but he's definitely a great rapper too. Oxnard is my least favorite project of his, but I still think it's good. It's just kind of underwhelming compared to his other work. This shit right here though??? Nah, this song is dope as hell. The sung hook is pretty simplistic, but it sounds amazing. Anderson .Paak killed the verses too.
Lil tear gas cleared the whole place out
I'll be back with the hazmat for the next round
We was tryna protest, then the fires broke out
Look out for the secret agents, they be planted in the crowd
Said, "It's civil unrest," but you sleep so sound
Like you don't hear the screams when we catchin' beatdowns?
Stayin' quiet when they killin' niggas, but you speak loud
When we riot, got opinions comin' from a place of privilege
This is what Hip Hop fans wanted from J. Cole, and instead he chose to whine about a black woman scratching at his ego. Pathetic. Anyway, the music video for this song contains an exclusive verse from Jay Rock, and he fucking killed it. I mean, I actually don't think the lyrics are really anything special, but his flow was butter. The second verse from Anderson .Paak isn't as great as the first one in my opinion, but it's still very good. Overall, I think the song is really fucking dope. I wish the Jay Rock verse was included in the official song, but either way this shit is dope as hell. Check it out.
Field Nigga by 
Reason

 produced by 

Keitel

&

Nabeyin
I was admittedly not very excited at the prospect of yet another Reason single, especially one without a feature. However, as soon as I heard the first line of the song I knew this wasn't gonna be like his other recent work.
My master said if I speed up pickin' cotton
He would let me in, no problem, for a couple sips of water
I don't wanna spoil the song, but I'm just gonna say that this is the best thing Reason has ever done. It reminds me of the best song from his album, Colored Dreams. He really needs to stick to this kind of emotional storytelling because he rarely stands out when he does anything else. This shit is genuinely amazing though. I legitimately got choked up watching the music video, especially when it played that clip of Diamond Reynolds' 4 year old daughter attempting to console her after they both watched a police officer murder Philando Castile right in front of their eyes. This is easily one of the best songs of the week. Do not sleep on it just because it's coming from one of the least interesting artists on TDE. This shit is amazing.
Close by 
Reuben Vincent
produced by 
Eric G.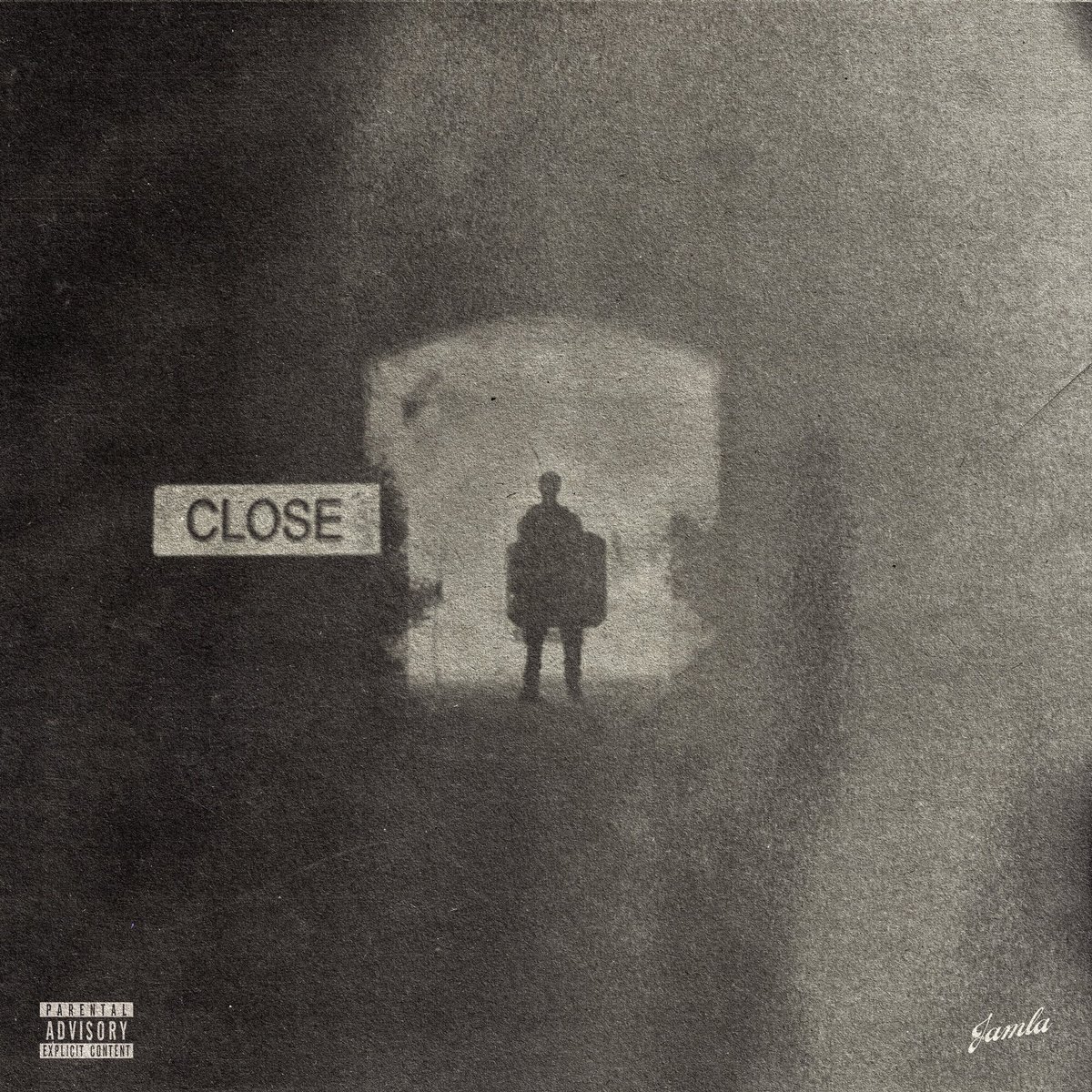 Reuben Vincent is an MC from my home state of North Carolina—the city of Charlotte to be specific—who's signed to Jamla Records. I first discovered him for myself when he was featured on Jamla Is the Squad II a couple years ago. This latest single is from his upcoming EP, Boy Meets World, which is scheduled for release on June 26th. Anyway, this song is fire. First of all, this production from Eric G. is fucking gorgeous. I love this beat. Reuben Vincent is a very competent rapper too. The Big L reference is what stood out to me the most from the first verse.
I see the lord is testin', and sometimes I fail
But see I get the big picture when I take the big L
And it's from the lifestyles of the poor and dangerous
Ain't no angels so they turn to angel dust and atheists
The second verse was a lot more interesting to me. I'll always appreciate a Kanye West diss. I mean, I don't really think it was a diss. He pretty much just said what most sensible people these days tend to say about Kanye.
I'm prayin' for Ye 'cause he's lost it now
I guess we see who's stronger when it all falls down
And I'm prayin' for the kids inside my generation
'Cause social media is now a mental penetration
I like how he finished the verse off by saying that he's also praying for himself since he isn't perfect. The hook on this track is super simplistic, but I think it serves its purpose well. This shit is dope. Don't sleep on it.
Legacy Driven by 
REKS
produced by 
Evidence
I don't have too much to say about this track. I don't think it's amazing or anything, but I enjoyed it enough to highlight it here. The production from Evidence is kind of disappointing to be honest. The beat here is just a super simplistic loop that gets pretty annoying after a while. It's mainly REKS' actual performance here that makes the song worth listening to. The song has a very straightforward structure; it's basically just one continuous verse. Some of the hotep-aligned verbiage is a little eye roll inducing, but REKS was rhyming his ass off throughout the song.
Fast like the chastity
Abstain to obtain divine mastery
Plan to transcend beyond tragedy
Fear of casualties, in the end it's all wind
Time and space elusive
Before lockdown orders reclusive
Socially isolated
Sedated
Producers of detox
Say this with a glass of wine and three shots
We all got our vices
We buildin' pyramids, don't care who the nicest
As you can see, the whole track is pretty much just a long stream of consciousness. It's not my favorite song of the week, but I definitely enjoyed it to some extent, and I think it's worth checking out.
Chapter 319 by 
clipping.
This song was released exclusively on bandcamp in light of current events involving police brutality. It also came with Knees on the Ground, one of my favorite clipping. songs ever, which came out five years ago, and was inspired by the same exact thing. This song in particular samples a Screwed Up Click song, which is fitting since George Floyd, a.k.a. Big Floyd, was a member of the group. The hook on this song wasn't anything special to me at first, but it grew on me a lot by the time the track ended. However, the real selling point is the actual production along with Daveed Diggs' rapping.
We do not know how you keep playing dumb
But still be trusted with guns you must be defunded
This march is not a one-off
This march is not the misaimed warning shot
This march a foot in your fucking throat
To choke out the whole assumption that you are here to protect us
As always, his flow is God level. The way the Big Floyd sample is incorporated sounds amazing. The second verse is even better than the first one. This is another one of my favorite tracks of the week. Don't sleep on it.
---
This was actually a pretty amazing week for music. I was a bit worried since Wednesday was completely barren, but Friday was absolutely stacked, so that ended up saving things. As always, if a song came out this week and I didn't mention it here, I either didn't hear it, or just didn't like it that much. Be sure to come to my livestream at 5 PM EST right

HERE

to hear most of the singles. I won't be playing every single track here, but I'll get most of 'em. Come buss some moves with me and the homies.