We've officially made it halfway through 2020. Are y'all hangin' in there? I know the general sentiment seems to be that 2020 is one of the worst years of the current millennium, and I kinda get it, I guess. 2016 was pretty goddamn rough though. 2012 was awful too. It seems like every year with a presidential election season is unbearable to be honest. I think life in general is just terrible though. Bad shit isn't gonna suddenly stop happening in 2021 just because you have to change your calendar, but that's neither here nor there. Things may start getting kinda slow on this blog in the coming months, since I'll be going off to college again. I'm returning to New York to major in psychology at Hofstra University. I don't move in until the end of August, so the next five or so weeks should be normal, but don't be surprised if shit slows down after that. I might just have to switch up the format of my reviews again in order to make things easier, but we'll see what happens. As always, I'll be livestreaming these singles on Sunday at 5 PM EST right HERE, so be sure to stop by for that. You'll be glad you came.
Sunday, June 21st
MOLOTOV'N by 
Early Adopted

 produced by 

El-P

,

Little Shalimar

&

Wilder Zoby

This is Early Adopted's remix of Ooh La La by Run the Jewels. I almost didn't catch this track because I wasn't subscribed to his YouTube page, but apparently some people were offended by him asking something along the lines of "when was America ever great?" in the song, so he posted a video to social media basically telling them to go fuck themselves. It is odd to me that anyone who follows Early Adopted would have an issue with him saying something like that because you can tell from his music what his stance on stuff like that is. It's like those cops who suddenly realized that Rage Against the Machine aren't their allies. Anyway, at the beginning of the verse he's pretty much employing the same exact flow that Mike & El-P used on the original song, but he eventually switches it up after a while. The verse is dope as hell. It's just a remix, so the song as a whole isn't super fleshed out or anything, but the verse here is fire. Don't sleep on it.
Monday, June 22nd
Fully Loaded by 
Buckwild

 featuring 

Rim

&

Rome Streetz

This is the title track from Buckwild's upcoming album, which is scheduled for release on July 1st. I don't know if I'm gonna be covering it, but I'm hoping it's around the same level of quality as that last Diamond D record. If this single is any indication, the album should be pretty dope. Buckwild's production here is awesome. It really caught me off guard just because it's so weird. I mean, it's still Boom Bap at its core, but it's far more interesting than most traditional Hip Hop beats you hear these days. I'm not super familiar with Rim's work, but I thought he was pretty good on Eddie Kaine's album from earlier this year. His verse here is really great too.
We in the buildin', lord
Servin' from the corridors
When the blood spill on the ground, that paint the art of war
A hood scholar that do the knowledge
Come take a course
Take a loss and get to flippin' quarters like a coin toss
His hook here isn't anything special in my opinion, but it serves its purpose well enough. Now that I think about it, Rome Streetz was actually featured on the same Eddie Kaine album that I just referenced. Anyway, he killed this shit.
The sound of my pistol's the only pop I knew
I come through and serve you, jut not for two
Sellin' rotten fruit for lots of loot
Killin' shit, smooth criminal, think I should rock a suit
Like Michael on stage, you niggas is child's play, Dr. Seuss
I'm more Stanley Kubrick, Langston Hughes, Basquiat, the truth
Slide up in the mami twat just off my poppin' groove
Line after line is designed for your nostril
The song is smooth as hell, but super hard at the same time. Check it out.
Aquarium Renaissance by 
3.5.7. Solar
3.5.7. Solar is a duo comprised of Star BBY & Hologram. If those names look familiar, it's because they're two of the three members of Nu Irth. I really enjoyed their debut EP, but I haven't gotten around to checking out the second one yet unfortunately. I'll have to get on that sooner rather than later. Anyway, this latest single is smooth as hell. Hologram's production is still super detailed and impressive, and Star BBY's melodic vocals sound perfect over it. His voice is great. The beat sounds like it was made by a full band too. It's super impressive that just one guy is behind this instrumental. I wasn't super engrossed by the lyrics, but they weren't bad. I was just more impressed by the song from a sonic aspect. Everything just sounds really fucking good. I'm looking forward to whatever Nu Irth does next, whether it's a project from the full trio or just more 3.5.7. Solar stuff. This shit is great. Check it out.
Tuesday, June 23rd
Freedom by 
Che` Noir
produced by 
Apollo Brown
This is the third single from Che` Noir's upcoming album with Apollo Brown, As God Intended, which is scheduled for release on July 10th. I missed the second single when it dropped, so I unfortunately didn't get a chance to cover that, but I'll wait for my listen of the full album to hear it. It's the last track on the album, and I usually don't like spoiling the opening and closing tracks. Anyway, as soon as I pressed play on this track, it was immediately clear why they chose to release this as a free single right now. I don't know who that is speaking at the beginning of the song, but he's talking about how the country is at war with black people, and that police will never go to jail for murdering us. For those of you who want to bring up Derek Chauvin as a counter-argument, you have to remember that the only reason anything was done about that is because we would've burned down the white house if he got away with it. Truth be told, we still should burn down the white house, but I won't get into all that right now. I'm just gonna focus on this song, which is fire by the way. I feel like Che` Noir's flow has improved a lot and gotten more interesting since her last project.
I speak on shit you other rap niggas nervous to say
The purchase I paid more then most niggas earn at my age
My purpose was made from my birth was determined for great
The land of the free unless you black or you served in the cage
For my niggas behind a wall tryna learn up a trade
You get free and they make it hard just to earn up a wage
You either return to the cage or get murdered in graves
That's the power how racist judges can turn us to slaves
I actually like this song more than the first single with Black Thought to be honest. She killed this shit. The second verse on this song was very good. It's always weird to me whenever people idolize that Dr. Sebi charlatan guy, but aside from that the verse was really good. The song is dope as hell. Check it out.
IF YOU ARE NOT ONE OF US – This Is Not for You (Snow on tha Bluff Freestyle) by 
Kemba
produced by 
Kelvin Wooten
&
J. Cole
This was a pretty nice surprise. Snow on tha Bluff was a very frustrating song for me because I really loved the dreamy, orchestral-sounding instrumental, but the performance from J. Cole was just not very enjoyable for me. Even if it wasn't as condescending as it is, it's just not very interesting to listen to at all. Thankfully, Kemba came through and did this production justice. I love the way he flowed over it, and in my opinion his dissection and commentary on current events is far more well thought out and interesting than that of J. Cole.
I stand with my niggas, with my sisters, everyone else on the spectrum
It's about spreading the message
It's about spreading the wealth, not picking and choosing who gets it
Puttin' my foot in your shoes than step on the necks of oppressors
But here's the thing: it could be my oppressors, could be your oppressors
Really that's irrelevant, we in this together
Even if I been benefittin', there ain't no exception
Really that's irrelevant, we in this together
Much like the aforementioned Early Adopted song, this track is just one verse, so there's not much to address aside from the lyrics. I guess it's the same as the original song in that regard. I think this is great though. I'm glad he was able to save this instrumental from being completely wasted. Check this shit out.
Panic Buy by 
Willie Waze
Willie Waze dropped a really great album back in April, so I was pleased to see this new track. As the title indicates, he's addressing a lot of current events. The whole track is basically a story in which some wild shit goes down as Willie's trying to pick up groceries.
I got a cart, and needed a whole boost
To my health, so I hit the shelves with the produce
And to my surprise, was shocked with a greasy scene
Some rich folks got smoked by the leafy greens
I slid away, prayin' for relief
And seen some gangstas that's gettin' money by the beef
The story just gets more and more entertaining. The lines I quoted are obviously pretty dark, but the story as a whole is pretty fun and silly. It kinda reminds me of that Stir Crazy song that Esoteric dropped around the time that the lockdown first started in the United States. It's a dope track. I'm not sure who produced it, but the beat here is dope. Check it out, and let me know what you think.
Wednesday, June 24th
Future Power Sources by 
Marlowe
I think this was probably the most exciting track of the week for me. I really liked the first Marlowe album, and I was hoping it wouldn't just be a one off thing, so I was ecstatic when Marlowe 2 was announced. It's scheduled for release on August 7th, and I'm gonna be all over that shit. This first single is perfect. Just like with the first album, L'Orange's production here is amazing, and Solemn Brigham's flow and delivery are just as dynamic. He fucking spazzed here. These dudes are seriously a perfect match for each other. I genuinely can't think of any other MCs that could've matched the energy of this production as well as Solemn Brigham. His flow is fucking madness. The scratches from Trackstar the DJ were perfect too. Solemn Brigham's breath control here is crazy. The song is so energetic. I love it. Everything about this is top notch, including the music video. It's dope af. Don't sleep on it.
Bluebird by
Ben Beal

 featuring 

Kill Bill

 produced by 

Hudi

&

Gregory Ross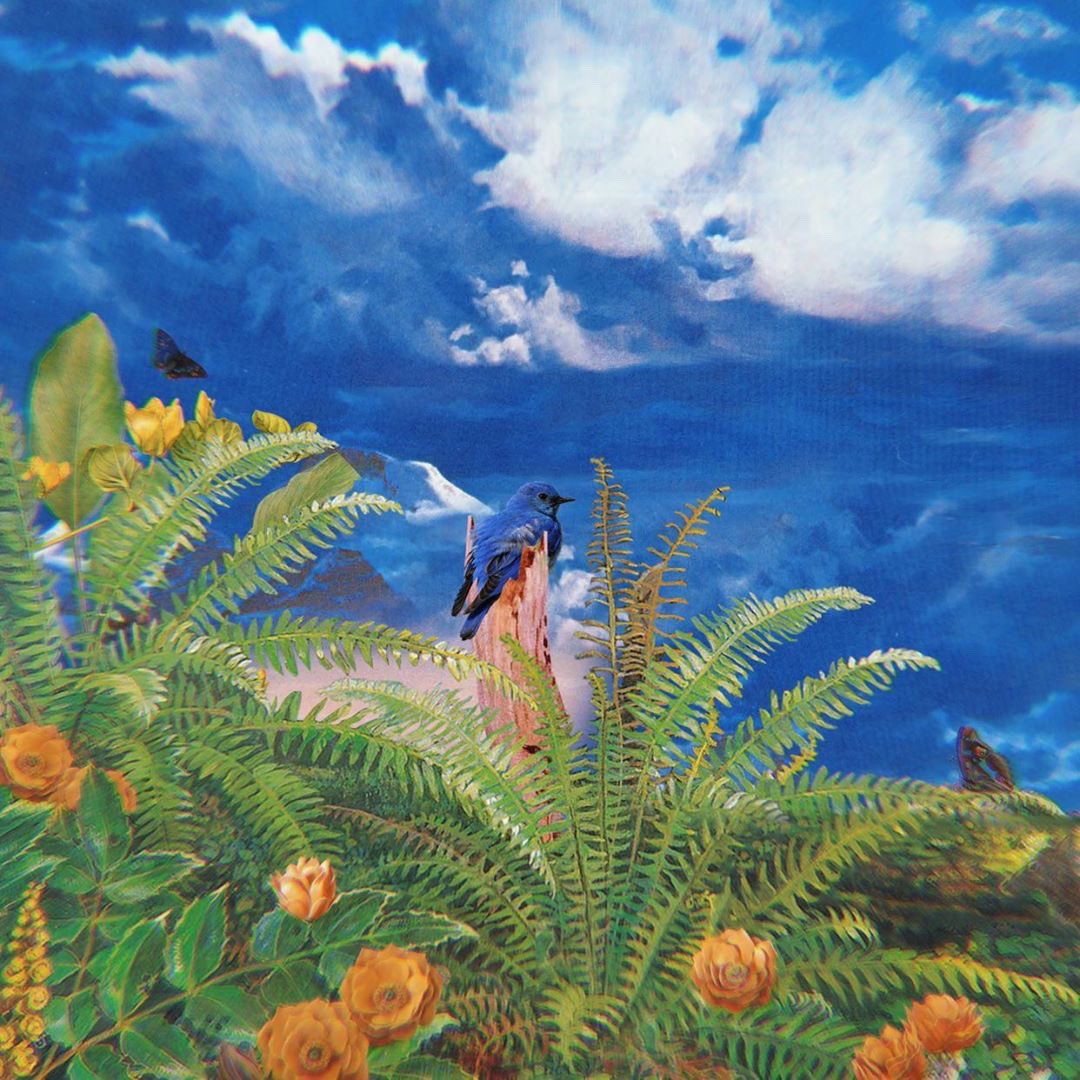 Ben Beal is an artist I've been following since around the beginning of the year, and I actually feel pretty bad that I've never checked his music out until now. I've known that he was cool with the EXOCIETY guys for a while, but I just never got around to hearing any of his work for whatever reason. This is kind of irrelevant, but I think it's hilarious, so I just have to point this out real quick… Earlier this month he was performing at a BLM show, and I guess he was running out of time in his set, so instead of telling him that his time was up this woman just snatched his mic away.
I watched this video so many times just trying to figure out what was going on. There's a lot to break down here, but I won't get into all that. I just wanna make sure y'all see it because it's hilarious. Anyway, this song is a pretty great first impression. The production kinda sounds like something Logic would rap over, but I don't mean that in a bad way. He's the first artist that came to mind when I heard the beat, but the song as a whole is nothing like a Logic track thankfully. The melodic hook from Ben is really well done. It also kinda reminds me of Mac Miller too, and I know he's a big fan of him. I obviously wasn't really into Mac's music, but I can tell from this song how it directly influenced Ben, and it sounds really nice. The hook here is just really sweet and wholesome sounding. Ben's flow on the first verse is really nice.
Lemme make you sing like a bluebird
I'm so kind I'll even split the Uber
Got no time to fuck around and lose her
This is the kinda track I'd put on my happiness playlist, which is still very smol at the moment, so I appreciate any song that can make me feel like this. As of June 25th, there are only 7 other tracks on that playlist. Anyway, Kill Bill's verse here was really nice, but I wouldn't say he stole the show or anything. He was a nice complement to the song, but Ben Beal's performance is still the main course here. I think it's a really well made track. Also, Ben is apparently the same age as me, so this made me feel like a talentless piece of shit doing nothing with my life. Shoutout to him for that lol.
Thursday, June 25th
Orgone by 
Jyoti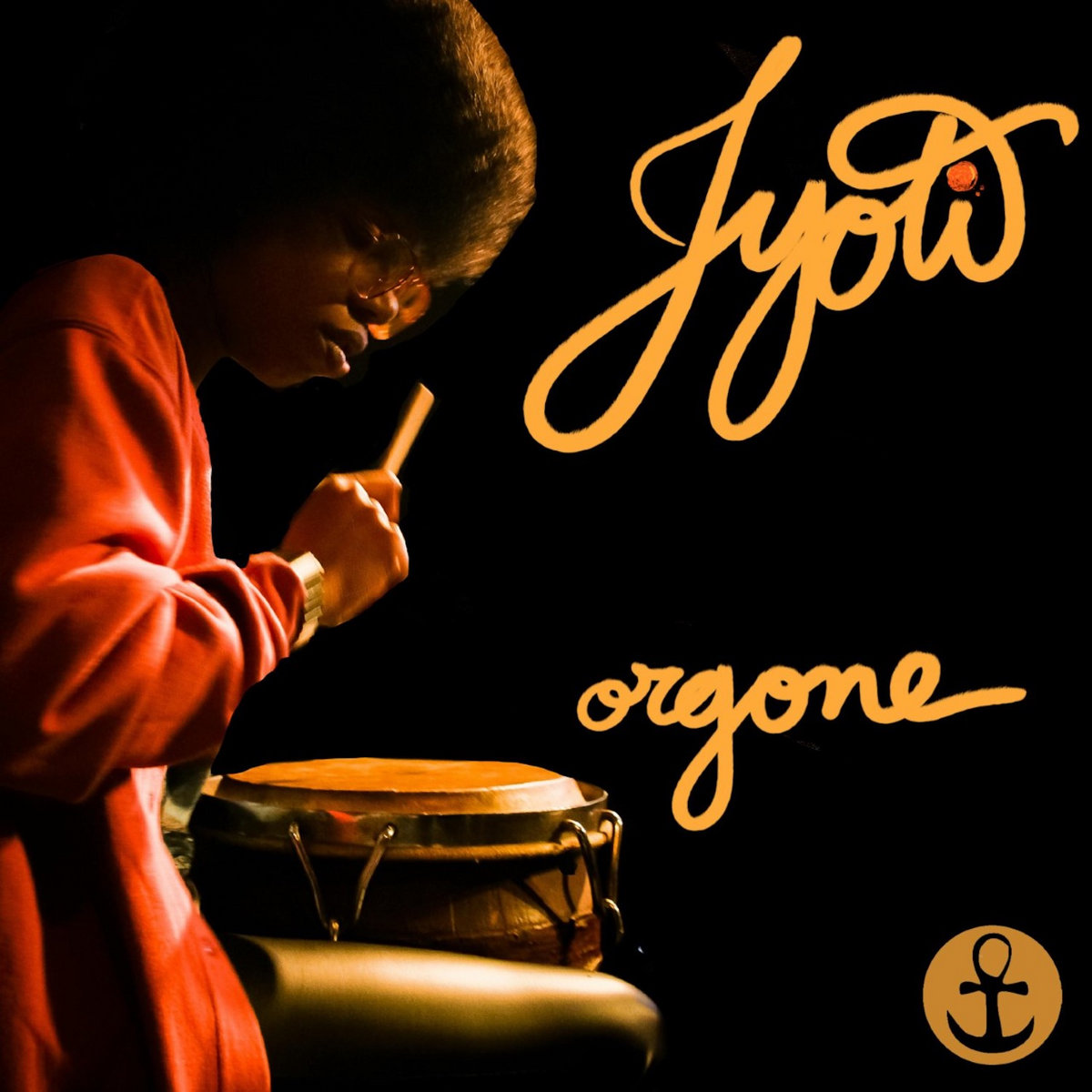 Jyoti is the stage name that Georgia Anne Muldrow uses when making Jazztronica music. I didn't really care for the first Jyoti album, but I thought her second project from 2013 was pretty good. This new track right here is way better than I was expecting though. I really like the piano instrumental here. I've never really been crazy about her vocals, but I don't think they sound bad. They pretty much just get the job done. The lyrics are kinda cool though. I'm not really in love with the more energetic, aggressive vocal performance she gives towards the end of the track, but it only starts around the final 20 seconds. It's not my favorite song of the week or anything, but I definitely enjoyed it enough to give it a shout here. Check it out.
The Queen Said by 
Thurz
produced by 
14KT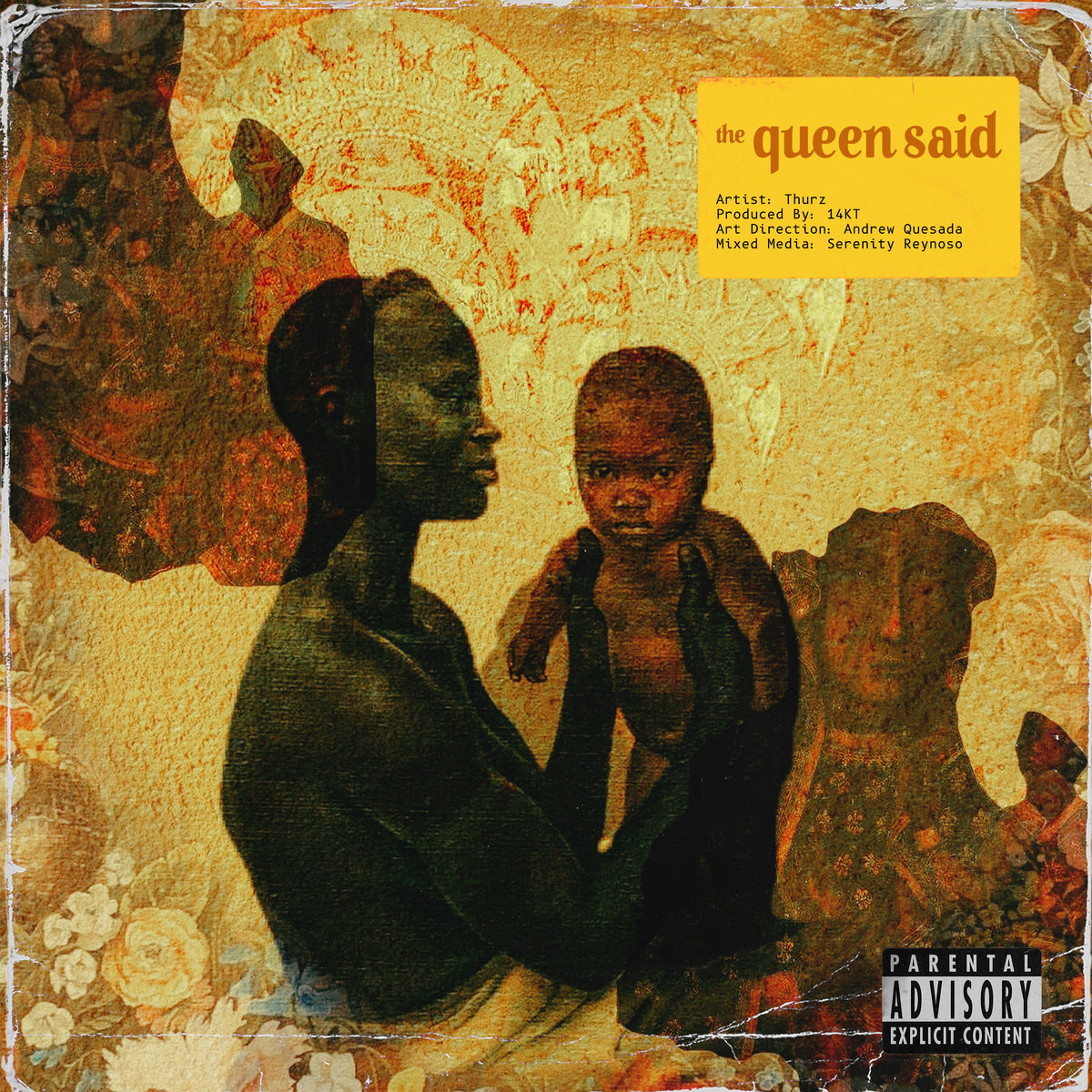 Out of all the songs Thurz has dropped this year, I feel like this one has the weirdest, most interesting beat. The way 14KT manipulated that vocal sample is really fucking cool. It sounds fucking awesome when that bass comes in too. Thurz's vocal delivery kinda reminded me of ODB at certain points during the verse. He killed this shit too.
If she don't really love me, leave her ass on read
Choosy with my queen and where I lay my head
See, my lifestyle different; I be eatin' to live
Goin backwards in these shoes ain't the move for the kid
Sometimes I go airplane mode to stay grounded
Meaning of life, offline is where I found it
Being black and gifted, that shit quite exhausting
Falling short of my full potential is quite haunting
I really love the way the production kinda evolves for the sung outro of this song. The synths that come in sound glorious. This is definitely one of my favorite songs of the week. The weird production is awesome, and Thurz killed it. I'd like to hear more collaborations between these two in the future because this shit is fire. Check it out.
Freeze Tag by 
Dinner Party
featuring 
Phoelix
Dinner Party is a newly formed supergroup comprised of 9th Wonder, Kamasi Washington, Terrace Martin & Robert Glasper. This track right here is the lead single from their upcoming self titled extended play, which is set to be released on July 10th. The song isn't super incredible or anything, but it's definitely not something you wanna miss. The production is very nice, and Phoelix's vocal performance here is smooth as hell. The melody is very repetitive, and it gets very old by the time the track is over, but it's still nice. The song does feel slightly underwritten as a result though. I'm hoping the rest of the project is far more interesting than this, even though I do like this track. It's not nearly as exciting as I was expecting it to be. It is still good though. Check it out.
Friday, June 26th
Liquid Snake by 
Noveliss
produced by 
Streetgang
Clear Soul Forces released one of my favorite albums of the year so far, and when I initially reviewed it I hadn't yet heard Noveliss' latest solo record. I've listened to it since then though, and I think that's probably my favorite project from him now. That shit is fire. Definitely check it out if you haven't heard it yet. I've never heard an album that sounds like it. It's so Japanese, but in the coolest way possible. None of the beats sound like Hip Hop at all. It's like super Eastern, New Agey sounding shit that you'd hear in a temple. It's really cool. Anyway, this song doesn't sound like anything from that album, but I just wanted to make sure I mentioned it since I didn't get a chance to review it. This song is still just as awesome though. The production from Streetgang is legitimately amazing. Noveliss has always had a super unique flow that kinda blurs the line between Spoken Word and traditional Hip Hop, and it sounds just as awesome here as it always does.
I close my eyes to dream, but also to find the visual
My sword jaded infinity stone with metaphysical blood
Ideology; can't touch it unless your weapon is drawn
The battle of another person's mind lost in the storm
Divided
Confederate flags carrying guns to shoot a virus
Enticing violence
We taste pepper spray for black lives hit
The war of attrition since the beginning of time
Entitlement breeds supremacy and conquest alike
The track as a whole is pretty short, and it's basically just one verse, but it's awesome. I love the production, and Noveliss killed this shit. Don't sleep on it.
Learn to Die by 
calm.
calm. released one of my favorite albums of 2018, and Time went on to release one of my favorites of this year, so I was pleased to see they dropped this new single on Friday. They also dropped a really great track back in May, so be sure to check that one out if you haven't yet. Anyway, this new song right here is also really great. I love AwareNess' production, and the writing from Time along with his signature bizarre flow is awesome. The hook is pretty much just a nice vocal sample that provides a break from the rapping, and it's pretty dope. The second verse is even better than the first one in my opinion.
Not building a coffin, I'm building a boat
Building an ark with these words I wrote
After rainbow the fire comes
Burn it down, the tyrant runs
The questions then the violence comes
Death to all the silent ones
Wait for my dungeon to shake
Teargas cough, my lungs quake
This is just another really great single. I'm wondering if they're working on a full album at this point or if they've just been inspired by current events. I'm here for whatever they do next because this shit is dope as hell. Check it out.
Discounts by 
Cupcakke
produced by 
Fantom
I've never written about Cupcakke on this blog, but I think she's a genius. Basically everything people say about Megan thee Stallion is how I feel about Cupcakke. She's the freak Megan claims to be. If you know me, you know that I don't even like the sexual songs that she does, but I think she's a genius for doing them. She basically objectifies men the way male Hip Hop artists constantly objectify women, and it's awesome. The non-Pornocore stuff she does is amazing too, and this new song is undeniable proof. This shit is hard as FUCK. It's not even the beat that makes this song so good. I don't think the production is bad, but it's pretty much just a typical Trap beat. Cupcakke's flow and delivery are what make this track so infectious. She snapped on this shit.
Underrated, but I know they hate it, and ain't no debating that I'm elevating
Ever since I made it niggas that I dated acting aggravated 'cause I'm fragulated
You send ten bands for a verse back, but your verse wack, so I got you waiting
And every time I send a verse back, they on thin ice 'cause they know I'm skating
Mad bitches lurking on Instagram, tryna find out where my wealth 'bout
Same bitches walkin' in Walmart to get free shit in self-checkout
The hook is hard as shit, and the second verse was crazy too. The last line really caught me off guard, but it was fire. I can't wait to hear more from Cupcakke because she's a beast. People kinda wrote her off as a joke rapper because I guess they saw the super graphic Pornocore as a gimmick, but she's a better MC than 99% of the guys you hear on the radio these days. This shit is dope af. Don't sleep on it.
Requiem by 
Boldy James

 produced by 

Sterling Toles

,

Mother Cyborg

&

Bubz Fiddler

Boldy James is releasing a collaborative album with Sterling Toles on July 22nd, and this is the first single. By the way, it's fucking incredible. This is definitely tied with that Marlowe track as my favorite song of the week. The production here is absolutely beautiful, and Boldy killed it.
My youngin' lost his mother and father, was less fortunate
Put up for adoption, no foster parents at the orphanage
Social worker, she can't give a fuck, she got her own problems
Brody wanted for an open murder, that's his role model
The storytelling on this track is fantastic. There's really not a single aspect of this song that I didn't love. The production, lyricism, flows… It was all superb. The album is called Manger on McNichols, and it immediately became one of my most anticipated releases of the year as soon as I heard this. I really liked The Price of Tea in China, but I frankly think this album is about to blow that one out of the water. Don't sleep on this track. It's amazing.
---
For those of you who are confused by the thumbnail for this post, I didn't know what to use since I wasn't paying much attention to the news, so I just ended up choosing a random image that I found on Twitter. As always, if I didn't mention a song that came out this week it's because I either didn't hear it or I just didn't like it. Again, I'll be livestreaming these songs HERE at 5 PM EST, so be sure to show up and bring a friend. Oh, by the way… I'm sure most of y'all know, but just in case y'all dont… The pandemic isn't over. Stay the fuck inside, and if you're going out—you really shouldn't though—wear a fucking mask. See y'all next week.