I don't really have much to say this week. I'm just gonna go ahead and state the obvious. DJ Akademiks is a clout-chasing hypbeast clown, and Kanye West is a fucking idiot. Anyway, I hope you enjoy these songs. If you don't feel like listening to them on your own for whatever reason, be sure to join me at 5 PM EST when I livestream them HERE.
Sunday, June 28th
The Totem by 
The Historian Himself
This song was made along with the piece pictured above in order to raise money for the Bail Project. The piece will be auctioned off to the highest bidder on Twitter, whose money will be donated to the aforementioned organization. However, the auction will be over by the time this article is published. Update: It sold for $1100! Anyway, I know barely anything about The Historian Himself. I'm only aware of him through his feature on Yugen Blakrok's latest album, which really impressed me. I followed his bandcamp page after hearing that, and as far as I know this is the only thing he's released since then. This shit is awesome though. I love the dark, mystical sounding production along with the super abstract lyricism.
When you recognize every godbody they heartless slaughter
Is a microcosm for what they'll do to the living planet
It's that cockroach-gutter-rat-pigeon hybrid still surviving
Squawking awful and climbing up out the sewer drain
Historian came throwin' blades to split a chrysalis
Spread wings and uplift on this shifting breeze
Storm growing watching a whole swarm unfolding
And forming tornadoes in the streets
His voice kinda makes him sound like a male version of Sa-Roc. Not only is the song really fucking cool, but the actual painting he made to go along with it is really cool too. Check this shit out, and let me know what you think.
Tuesday, June 30th
Mic El JahXsun by 
Cambatta
produced by 
D. Polo
I'm just gonna say it right now… This is my favorite song of the week. This shit is fucking incredible. Cambatta is an elite level MC. This shit is next level. Not only are his rhymes amazing, but just the weird ass aggressive, yet simultaneously ominous delivery is so fucking dope. He reminds me of Berserker from Soul Calibur 2.
That's probably not something you'll understand unless you've played the game. I mean it as a compliment though. Lyrically, the song is pretty much just him describing the idiosyncrasies of Michael Jackson's life, including abuse from his father, plastic surgery, vitiligo, his child-like demeanor, accusations of pedophilia, etc. It's wild.
Michael Jackson
Man's body that a child's trapped in
Instead of playing it's most likely practice
Joseph hit me with a violent thrashing, work us like we addicts
Spirit stifled stagnant, DADDY I AIN'T F████T
I give a kid a hug, people think I'm trying to grab him
Call it pedophile's actions, but I'm just Michael Jackson
Asexual, inside retracted
Suppressed libido shifts the high mind synaptics
Space time collapses spinning like a cyclone
Twisting like a spiral traveling 'til I'm not spinning
Like a dreidel to a righteous Catholic
I think the song is perfect. The writing is brilliant, his vocal delivery is absolutely mesmerizing, and the flow is pristine. Shoutout to D. Polo on the beat too. The dark production is the perfect backdrop for Cambatta. The album is called LSD: Lunar Solar Duality, and it's officially releasing on July 21st. I can tell you already that it's some of the best Hip Hop you'll hear all year. You do not want to miss this shit. This song is dope af.
Boogieman Vs. Leatherface by 
RJ Payne
featuring 
Ransom
produced by 
DJ Pia
While RJ Payne isn't technically a new MC, he's one of the most exciting newer discoveries I've made over the past 18 months. I first heard him kick off Erick Sermon's Vernia album, and I was immediately sold on him. He killed that shit, and every performance I've heard since then has been fire. As of July 1st, Ransom has released my two favorite projects of 2020, so when I saw that these two were together on one track I was pretty excited. The results ended up being exactly as amazing as I was expecting. They fucking slaughtered this shit. Ransom came through swinging on the first verse.
It's the Boogieman and the Leatherface, so set a plate
The head of a rapper laid on a bed of grapes, his medula will vegetate
Ain't no rules for these heavyweights, paint the room with your messy face
Joe Pesci grace, they won't test the apes, defecate, desecrate, test your faith
Death awaits, hesitate and press the brakes, the drama escalates, yo mama bless the wake
Don't let the rest escape, nothin' to investigate, bullets from the tom will make his chest deflate
Devastate, let's debate; these fuckin' 16s is prolly next to rape
I set the pace, they can't detect a trace when I dissect a snake
As you can see, this is God level rhyming. The production is admittedly a little generic and uninteresting, but that's really not the main focus here. These dudes could rhyme over anything and make it sound great. RJ comes in right behind Ransom and slaughters it. I really can't say who had the better verse. RJ Payne's vocal performance here kinda reminded me of Crooked I's younger brother, Dice. Just his voice though. I think RJ is miles ahead of Dice in terms of skills as an MC. I love how fucking aggressive he sounds whenever he spits. The way he says everything just sounds so powerful. The way he yells PAYNE!!! at the end of the verse is awesome. As a complete song, there isn't much to it. The whole track is just two God level verses over a somewhat mediocre beat. This shit is dope as hell though. They snapped. Don't sleep on it.
Wednesday, July 1st
The Yesterdays by 
K-Beta
produced by 
DJ J-Scrilla
K-Beta released two of the better extended plays that I've heard over the past 12 months, so I'm really looking forward to hearing his full length album, especially after listening to this first single. The production from DJ J-Scrilla is dope, but the main aspect of this song that really had me hooked was the theme and lyrical concept. He rapped about an elderly couple named Mr. & Mrs. Yesterday who are afraid of younger generations who are demanding change and social justice.
They hold onto fond thoughts of simpler times
When only black neighborhoods were riddled with crime
When white kids grew up safe and niggers knew their place
And everybody's role was clearly defined
The young whites of today defect from the route
Young rebels with the gaul to reject and renounce
The old god who in turn are unable to discern
What their sons could be so unsettled about
One thing this song references is how my generation seems to be far more… Hmm… I don't know how to say this… Basically, Gen Z seem more politically active and aware. I don't know if that's the right way to put it. It just seems like we're less likely to tolerate bigotry and xenophobia. As much as I hate human beings, I'm proud of my generation for that. Don't get it twisted though; there are a shit ton of absolute idiots who were born in the 90s. On the other hand, there are of course millennials, Gen X'ers, and even boomers who are more aware and active than some in my generation. I'm not really saying anything anyone else can't tell you though. Anyway, both of the verses on this track are awesome. I haven't really heard anyone else rap about generational divides in terms of political ideology like this, so it's certainly original. The vocal sample is really awesome too; for lack of a better term, it sounds very angelic. I love it. I can't wait to hear the rest of the album. It boasts features from Uptown XO & Conway the Machine among others, and is dropping under Man Bites Dog Records. It's called Bad Rap, is entirely produced by DJ J-Scrilla, and is scheduled for release on August 7th, so be on the lookout for that. This shit is dope af.
Black Mirror by 
Mr. Muthafuckin' eXquire
produced by 
Madlib
This song was released as a tribute to Mr. Muthafuckin' eXquire's late Uncle Shango, who unfortunately passed away on June 17th. Madlib is one of my favorite producers of all time, but it was actually the rapping from eXquire that sold me on this one. Don't get me wrong; the beat isn't bad at all. It just sounds a lot like something I could've gotten from any talented underground lofi producer these days. eXquire recently dropped an album entitled Confessions of a Sex Addict, which I listened to and enjoyed, but I didn't cover it because I think it's a relatively weak release from him. I already covered the best song on it a couple weeks ago. Anyway, I really loved the lyricism about blackness on this track.
Lynched on a cellphone camera like on plantations
When they would whip a man for his kids to see
Cut his dick off and mix it in with the pig feet
Subconsciously weaken the men in the eyes of their queen
She said "you can't protect you, so how you gon' protect me?"
Shit is deep, I often ponder what Marcus Garvey would think
The niggas screamin' "WORLDSTAR!" while they swung from a tree
The second verse is more specific about his Uncle Shango, and it's very heartfelt stuff. The song is awesome honestly. The production is great. Again, it's far from the best beat I've heard from Madlib over the past 12 months, but it's still dope. Don't sleep on this one.
Thursday, July 2nd
SL by 
Thurz
produced by 
D.K. the Punisher
I feel like every week I say something along the lines of "this is one of the better singles Thurz has dropped this year." I'm just gonna say that I like this even more than the past two he's dropped. This shit is fire. First of all, the production from D.K. the Punisher is great. I also feel like Thurz's flow on this song is slicker than usual. I love his melodic delivery too.
When niggas get on, and never look ahead to pass the baton
Real is rarely givin with open arms
Showin' love will never cause you no harm
Strummin' guitar, same song so long we been steered wrong
Know it's systemic, a old epidemic in the midst of a pandemic
Truth comes to light in my Nikes; just like Spike, I'm tryna do right
This puts me in the same mood as a lot of modern rappers who employ heavy use of melodic deliveries in their music, such as Smino, and uh… Maybe to a lesser extent Young Thug. Obviously Thurz's voice isn't as over the top as his. Honestly, this shit is catchy as hell. This shit is so good that I wouldn't even mind if he got lazy one week and just decided to give us a remix of this track where he did nothing to change it aside from giving us an extra verse from a feature. The song is dope af. Don't sleep on this one.
Friday, July 3rd
Don Fugazi by 
MF Grimm
produced by 
Darko the Super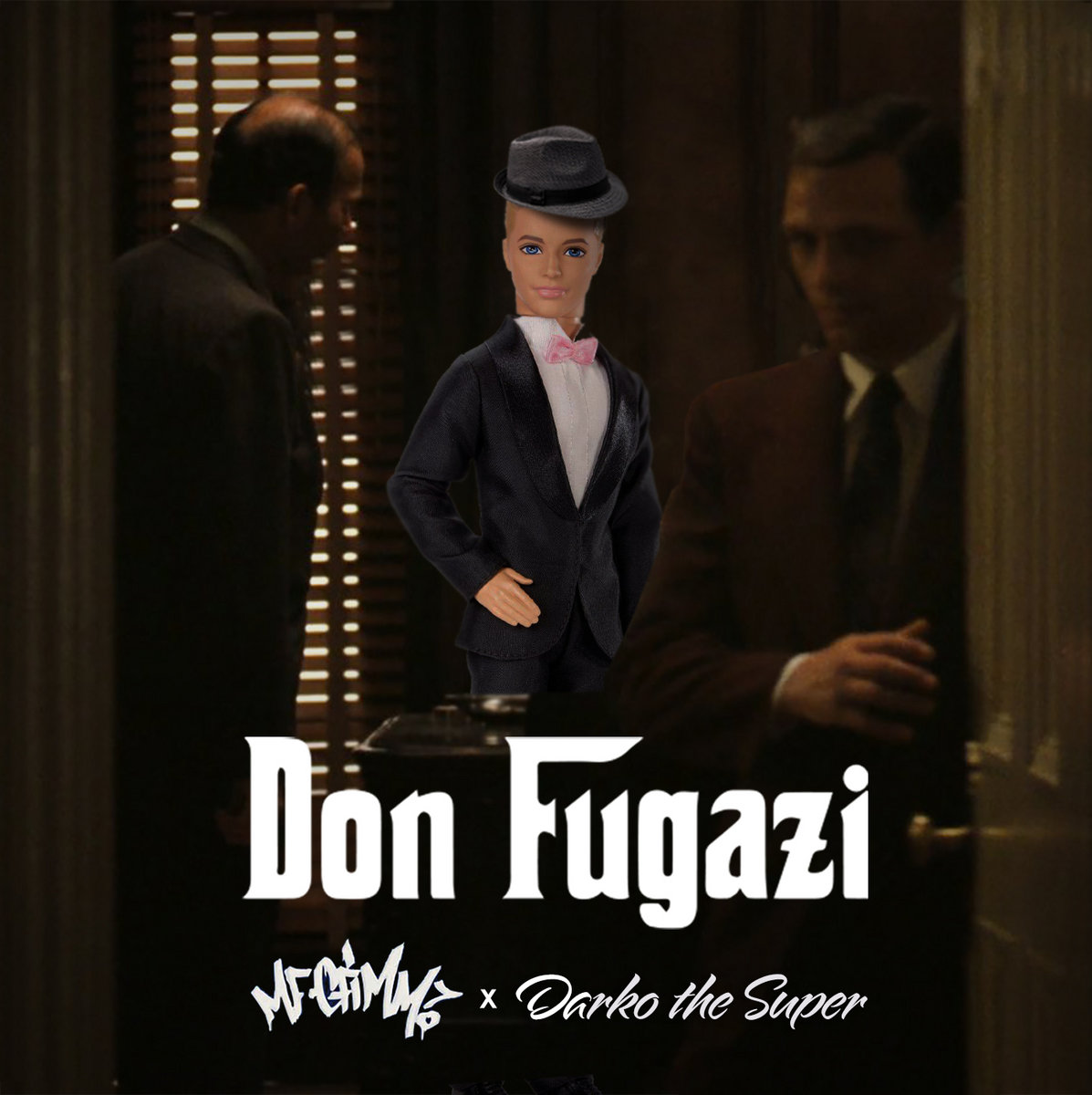 This is arguably the weirdest song of the week. I don't really have too much experience with MF Grimm. I've only heard his very first album, The Downfall of Ibliys: A Ghetto Opera, as well as his work on the MF EP with MF DOOM. I didn't really care for his debut album, but I didn't think it was bad. It was just boring to me honestly. I don't think he's a bad rapper though. I'm gonna be honest… I mainly fuck with this because of Darko's production. I'm pretty sure this was my first time hearing his production, and I was surprised by how detailed it sounded. There are two different versions of the song. The first one, the Francis Ford Coppola Mix, is pretty melodic and Electronic sounding, but the Martin Scorsese Mix is a lot noisier and more hard hitting. I don't know which one I prefer honestly. I guess it just depends what mood I'm in. The rapping from MF Grimm is pretty cool. It doesn't really seem like something I couldn't get from anyone else, but I enjoyed it. This song also comes with two really nice instrumental tracks, Bonus Beats #1 & Bonus Beats #2. The first one is pretty jazzy and smooth, and the second one is really lighthearted and glitchy. It's cool how different all the instrumentals are. Honestly, Bonus Beats #2 is probably my favorite out of all of them. They're all really cool though. Don't sleep on them.
Nemesis by 
A-Minus

 featuring 

Daniel Son

 produced by 

House Shoes

&

Swarvy
This is the latest single from A-Minus' upcoming 36Os album, which is slated for release in September of this year. He's been teasing it for over a year at this point, and every single he's dropped has been fire, so I was pretty excited when I saw this track in my subscription box. I was even more excited when I saw the production credits. House Shoes is a legend at this point, and Swarvy is quickly becoming one of my favorite modern producers. I'm not as familiar with this Daniel Son guy, but his name looked very familiar to me, and I eventually realized that he had a pretty dope feature on Flee Lord's Lucky 13 album from earlier this year. He performed the first verse on this song, and did a fantastic job.
When bodies get dumped, you ain't findin' em
Gotta be smart, cops'll pull the prints off a Heineken
Follow me far, and turn around, start firin'
Hollow points, they cut up all the food that's inside of 'em
His verse was already great, but then A-Minus came in right behind him and fucking demolished it.
I kill serpents once they hit the surface
Pull they skin, turn 'em into purses
The worst is yet to come, this the final plague
Final leg to stand on or an air mattress you can land on
You need the cushion, just gimme the kush and I'ma keep it pushin'
To the booth to show the proof for all the people lookin'
For the woke, this was spoke to existence
I meant this, had to make a lane to cement this
The production is fantastic too. There's really not a single aspect of this track that I don't like. They killed this shit. Don't sleep on it.
We by 
Eligh
featuring 
B. Dolan
produced by 
Eligh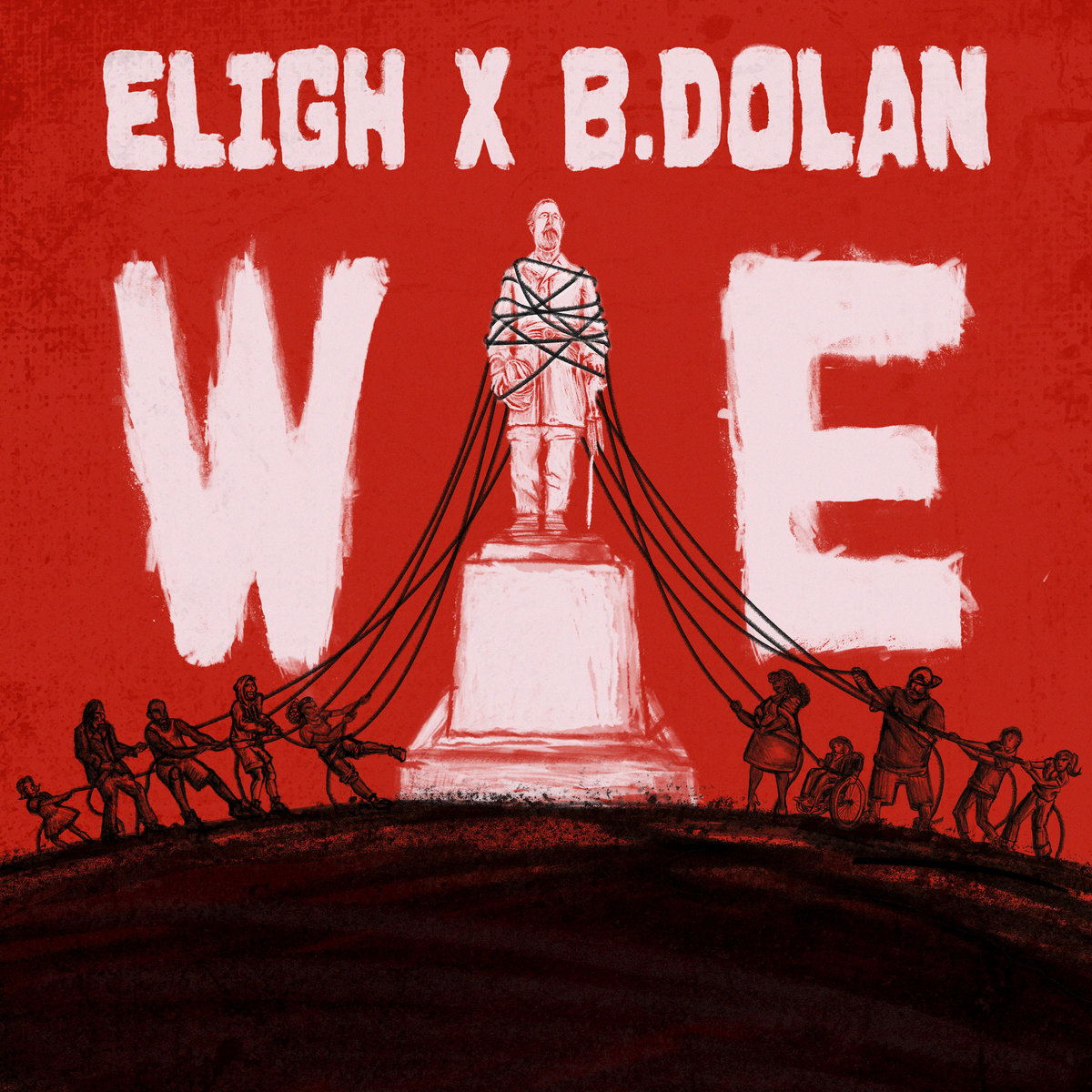 Eligh is an artist I've been aware of for a long time, but I haven't yet gone back to check out his catalogue. I was mainly intrigued by this song due to B. Dolan's involvement. I was hooked before I even heard B. Dolan's performance on this song though. Eligh killed this shit. I love how heavy the production feels, and Eligh's flow here is fantastic. The Orwellian themes in the lyrics are awesome too.
Big Brother lookin' in the window, lookin' at us from afar, no, look again
What you got is just a paper with a microphone, I'm speakin' truth to reprimand
What you got inside your hands? Show us you are citizens, we got a right to know
We got a right to blow the system up if we don't feel the freedom flowin' equal, no?
The sung hook is actually really nice too, and of course B. Dolan did a great job on the second verse.
There's an app for that, Siri doesn't have your back
And Alexa ain't your homie, but she is a hot mic that be collectin' testimonies
dead prez told me "She the feds, lowkey"
So depend on better friends when you get lonely
I don't know whose performance I was more impressed by honestly. Both of them killed this shit. This is probably my favorite song from Friday to be honest. 100% of the proceeds from this song are being donated to BLACK VISIONS COLLECTIVE MINNESOTA, so don't be afraid to throw in a few extra bucks when purchasing it. It's dope af.
Notes on a Native Sound by 
Algernon Cornelius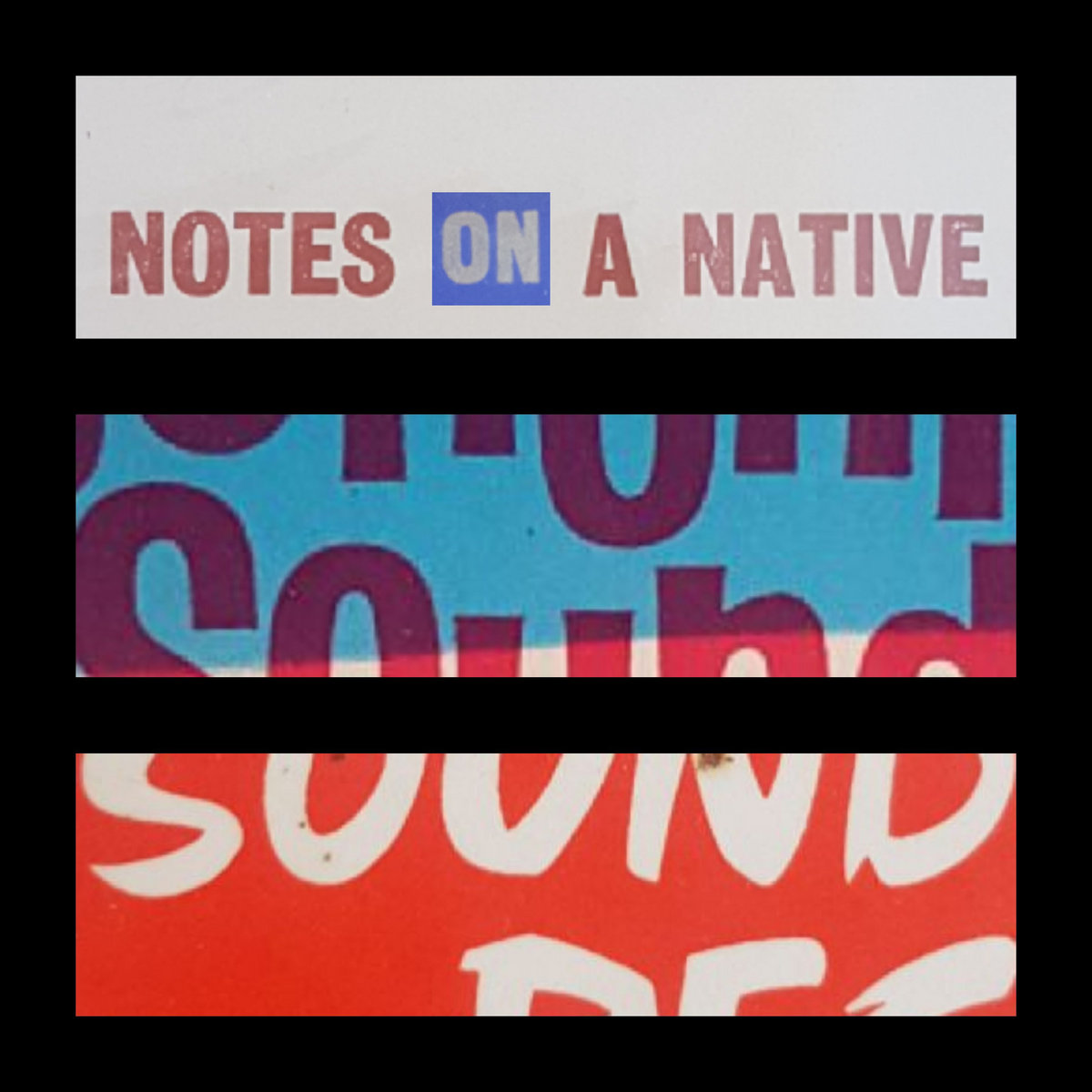 Remember when I said Don Fugazi was "arguably" the weirdest song of the week? Well, this is its competition. This shit is fucking awesome though. I'm not super familiar with Algernon Cornelius' work. I'm only aware of him because of his work on that Ruby Yacht album from last year, but I followed his Bandcamp page after listening to that. This shit right here though? It's fire. The production is incredibly dark and clunky sounding, but in a good way. This is like super lofi Hip Hop. His vocal performance here is really interesting too. He sounds very calm and close to the microphone, almost like he's whispering. It's like he recorded this in his closet while trying not to accidentally awaken his roommate. It sounds like he put an effect on it to make it sound even muddier too. It sounds awesome though. The breathy, sometimes melodic vocal performance along with the abstract lyricism and industrial lofi production makes it one of the most unique songs of the week.
I wail on the wall
Jawbone open up with the snake oil
Flail on the floor
Beached up on the shore
What the bay gotta say when you can't look down?
Notes on a Native Sound
I think the song is fucking awesome to be honest. Don't sleep on it. It probably isn't for everyone, but it's definitely worth trying out. I think it's dope af.
Rover by 
Isaac Zale

 produced by 

Sebastian Kamae

&

King Khamen

Isaac Zale is fresh off the release of his really good EP, Stay Out of the Water, so I was a bit surprised to see him dropping more music so soon, but I'm not gonna complain, especially because this song is fantastic. I really love the soulful production, and the hook is superb too. It's probably the best singing I've ever heard from Isaac. I felt like he sounded kinda like Drake on the verse, but not in a bad way. It's just the tone of his voice, not his flow. His flow is nowhere near lazy enough to be compared to that of Drake.
I got Jehovah's
Soul in my corner
I ditched the blower
I need Winona
To ride to the mornin'
I smell aroma
This is definitely one of the best songs he's ever made honestly. There's not a single aspect of it that I don't love. I feel like if Drake's Thank Me Later was actually good, it might've sounded like this. Maybe it's the production that's reminding me of that album. I don't know. Don't take that the wrong way though. I love this song. Don't sleep on it. It's dope af.
---
This week was kind of slow for singles, but there are a shit ton of full length projects that dropped on Friday, so maybe that's why. Anyway, if a song came out this week and I didn't write about it here, I either didn't listen to it, or I just didn't think it was worth highlighting. Don't forget to join me at 5 PM EST when I livestream these singles in the virtual club. Click

HERE

to join. You'll be glad you came.