I have no idea what to say this week, so I'm just gonna direct y'all to the virtual club, where I'll be livestreaming these songs all day. That's right. ALL DAY. I'm not gonna just do it at 5 PM EST time anymore. So, if you're reading this right now and you wanna hear these songs, click HERE to check 'em out. 😀
Monday, July 6th
Life by 
Lute
produced by 
Dom? Soulchild
,
Lute
&
Victor Ekpo
This song is incredible. Lute has been my favorite Dreamville artist for a while now, and the two singles he's dropped this year have just solidified that opinion. Before I say anything about the song itself, I just have to point out the monumental production quality behind the presentation of this song. The music video looks expensive as fuck. Everything about the song just looks like it had a massive budget. The production is phenomenal. The violin contribution from Victor Ekpo reminds me of the beat from Big K.R.I.T.'s Multi 'Til the Sun Die, which appeared on his King Remembered in Time mixtape. I really love how calming and peaceful the instrumental here is, and Lute's attitude on the first verse matches it perfectly.
Show my daughter if she fall, it's cool, just get back on your feet
I'm here to give you all these tools and then my life will be complete
Show you what you dream is true, and what you want in life in reach
And now I gotta take a look at me and practice what I preach
The song just sounds like coping and acceptance in the form of music. I love the sung hook, and the additional vocals from Tiera Beverly are great.
Sometimes life gets crazy
Some days I don't know up from down
Life gets so crazy
But I can't turn my back right now
There's really nothing I don't love about the song. Both of the verses are great, the song is immaculately produced, and the sung hook sounds fantastic. The song is beautiful honestly. I think it's dope af.
Tuesday, July 7th
Deal or No Deal by 
Benny the Butcher
produced by 
CAMEone
&
Daringer
On July 24th, Benny the Butcher will be releasing a mixtape with his Black Soprano Family crew entitled The Respected Sopranos. I'm not planning on covering it, mainly because I don't think it's gonna be good. I've heard a few songs from his crew, and all the other rappers aren't exactly bad, but they just seem incredibly generic. I'll definitely give it a listen, but just don't expect a review. Anyway, this is the only single from the tape that I've actually really enjoyed. The whole track is just one verse, but he fucking killed this shit. I don't know if I'm trippin', but his voice sounded kinda different to me here. It sounded deeper than it usually is. Maybe it's just me.
What's worse than a fed case? Goin' to trial broke
Against a prosecutor that washed more niggas than Dial soap
A brick of yay and a genie, that's what it takes just to be me
'Cause I'm too bougie for broke bitches and too gangster for TV
After the RICO, the cash came fast illegal
Y'all cover y'all battered egos in jewelry and Valentino
As for me though, I live by actual street code
I turn quarters to half a kilos to have my links froze
He sounded like a fuckin' beast on this track, man. I love it. I'm hoping the rest of the mixtape will have other songs that can match or perhaps even surpass the quality of this one. We'll see though. In the meantime, make sure you don't sleep on this song, and be sure to let me know what you think of it. I think it's dope as hell personally.
I Been Livin' by 
(Liv).e
produced by
mejiwahn
&
Daoud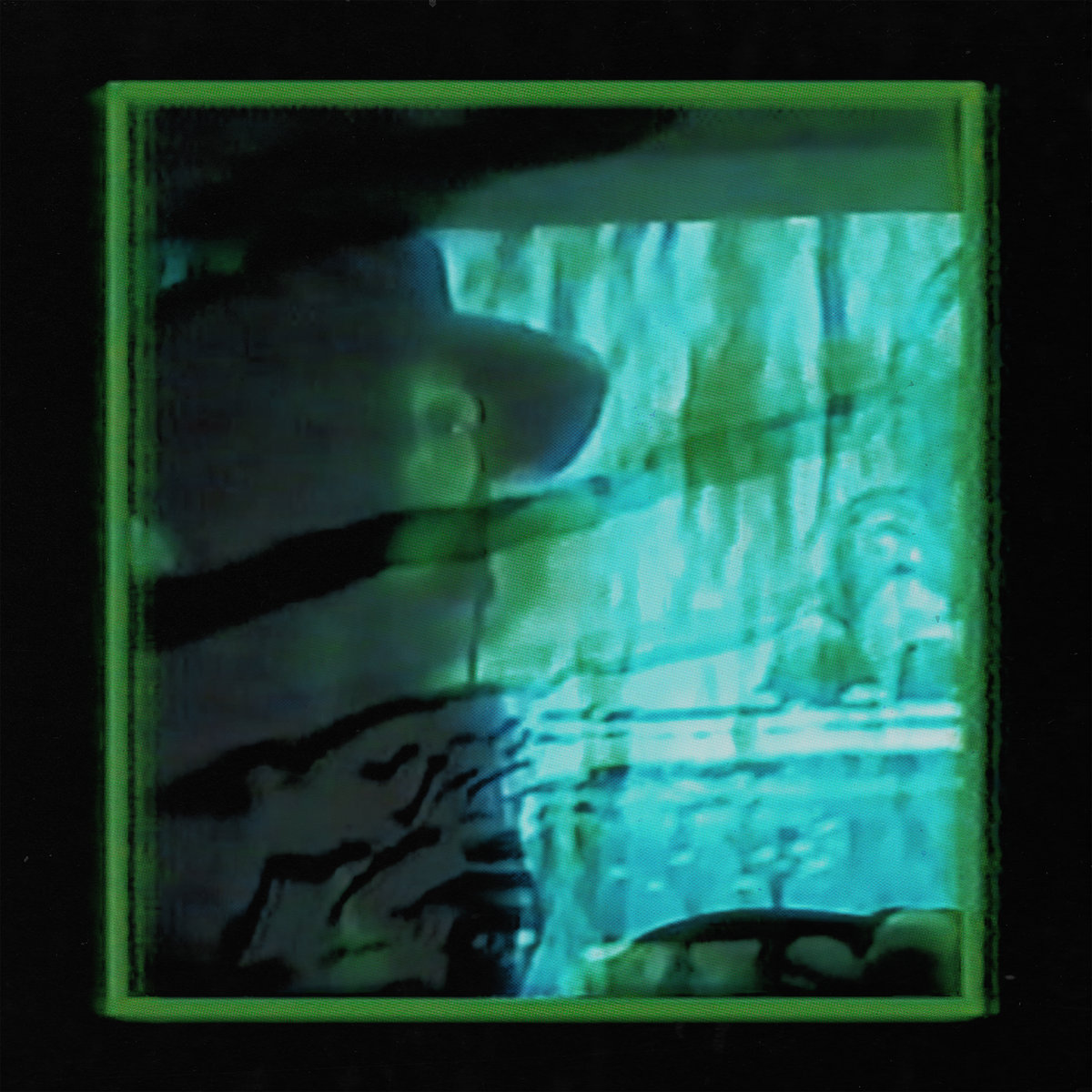 This is the fifth, and probably final single from (Liv).e's upcoming debut album, Couldn't Wait to Tell You…, which I'm pretty sure was supposed to come out months ago. However, due to the current pandemic, obviously things were thrown off schedule. I'm gonna be honest… As much as I've enjoyed all the singles, part of me is afraid that the album's gonna end up being boring as shit. I like this new song, but all of the singles have had a very similar formula and aesthetic. They're all just lofi Erykah Badu type beats with (Liv).e vocally riffing for like 2 minutes. They're cool when it's one song at a time, but the album is 20 tracks, and I have a feeling it's gonna get old real quick. We'll see though. Obviously I can't predict the album's quality. I'm just a bit apprehensive. I'm sure I'll enjoy it to some extent. This song is pretty good, although I will say it's probably my least favorite single so far. It's still good though. Check it out.
8:46 by 
Vangarde
featuring 
Murs
,
Blueprint
,
Reef the Lost Cauze
&
Puma Ptah
This was definitely one of the most exciting singles of the week for me. I was psyched when I saw this in my subscription box. The production from Stu Bangas is really nice, and the hook from Puma Ptah is pretty solid too. The title of this song makes it pretty obvious what the track is about, and I think all of the artists involved tackled the subject matter perfectly. The opening verse from Mr. Lif is fantastic.
That's not a route you'd care to explore
You'd rather crush me 'til my piss and blood is all on the floor
That type of shit gets you off, you sick fucks
Slave auction, you would've bought my black ass for 6 bucks
The brand new black buck to do your bidding
Who are you kidding? When can we call a killing a killing
Without having your forensics bended
To reduce your sentence if you're even fucking sentenced
Blueprint fuckin' rhymed his ass off on that second verse too. It was nice to hear from him because I haven't heard him in kind of a long time.
Every time I leave the crib I'm watchin' for blue pigs
Who live to give bruised ribs and execute shins
And it don't matter where you live or who you is
Or what you did or if you're a good man with kids
They don't give a shit if it's a camera in their face
I was eleven first time they put the hammer in my face
I was disgraced; made to feel like some sort of ape
That's why one get shot, I start dancing like Mase
I really loved how Reef the Lost Cauze rapped about the exploitation of black voters on the third verse, and Murs came in right behind him and killed it. The way he rapped about how white rappers are privileged in the underground Hip Hop scene was really awesome, mainly because nobody else ever really talks about that.
When I stand on stage they don't love me like Sean
Or Aesop Rock, but I still rock on
Am I wrong? Is this not the time?
Are you uncomfortable with the words that I rhyme?
And I'ma say it again and again
Y'all be the ones with the black best friend
So liberal, you think you get it
So privileged, but won't admit it
White rappers drop a album, y'all all go and get it
But when we drop a album, y'all seem to forget it
This track didn't disappoint at all. Every single MC involved did a fantastic job, and I can't wait to hear the full project from Vangarde. Check this shit out. It's dope as hell.
OG Funk Rock by 
Marlowe
featuring 
A-F-R-O
This is the second single from one of my most anticipated albums of the year, Marlowe 2. The first single absolutely blew me away, so I was super excited when I got an e-mail about two new tracks. I really wasn't expecting A-F-R-O to be featured on the album, but if there was anybody who was gonna match the energy that Marlowe have, it's him. He fucking slaughtered the opening verse, and the production from L'Orange is amazing. A-F-R-O's deep voice sounds awesome over it, and of course his flow was fire.
I'm on a ball like I'm bowlin' about to break the bank
Beta man and you basically rhymin' it like you freebasin'
Get a free facelift, a final front
For feedin' 'em fake shit, bitch nigga, you tryna stunt?
Rap plenty harder, matter fact, back up plenty farther
I go hard like black Kenny Rogers
Mozart so sharp, I'll match any artist
No regard, no law, I slap many fathers
I really like the melodic hook from Solemn Brigham, and I think his actual verse was even better than that of A-F-R-O. His flow was fucking pristine, and his breath control is crazy. I really love this track. Both of the verses are fantastic, and the production is glorious. This shit is dope as hell.
Lamilton Taeshawn by 
Marlowe
This song is much more melodic than the other two singles. I wasn't really sure how I felt about it at first to be honest, but I fucking love it. It's super weird. The production is really bizarre, but it's amazing, and I think the melodic rapping from Solemn Brigham fits over it perfectly.
I just wanna thank the ones who taught me how to swim
Only cleanin' up to put my trophies on display
People love to fix they mind and switch they logic on a whim
Almost down to stretch, you best be careful how you pend
Growin' but I feel the same inside 'cause I been waitin' on the timer to let down
Waitin' on my comet to pick me up
Waitin' on my trauma to trip me up
Waitin' on my karma to pick me up
I think the song is awesome. It's definitely more of a slow burn than the first two singles, and it's relatively short, so there isn't as much to dig into, but I still really love it. I think it's dope as hell personally.
Wednesday, July 8th
The Feeling by 
Blu
featuring
Jacinto Rhines
produced by 
Exile
The upcoming third album from Blu & Exile is my number one most anticipated project of the year. Every single that they've released thus far has been incredible, so I was ecstatic when I saw that they released another one this week. Spoiler alert: this shit is fucking amazing. Honestly, I know this is a bold statement, but I think Miles is about to be a masterpiece. This song is 7 and a half minutes of pure fire. The production from Exile sounds like something that could've made it onto The College Dropout. Blu's performance here is of course top notch, and the Spoken Word performance from Jacinto Rhines is actually great too. I have no idea who the fuck he is, but he did a great job. He reminds me of The Last Poets. The entire track is pure fire. I cannot fucking wait for the album. Do not sleep on this shit. It's dope af.
Thursday, July 9th
BRYANT PARK by 
Ben Beal
featuring 
Isaac Zale
&
Will Kobus
produced by 
byJ.
I first found out that this collaboration was happening the night that Isaac Zale released his latest extended play, Stay Out of the Water. I didn't start checking out Ben's music until recently, so the timing was pretty good. This song thankfully ended up being fantastic. I think the production is very interesting; it sounds very cheerful, yet hard hitting. I don't know what the sample is, but it's awesome. Ben's flow on the first verse is great. He ended the verse by saying he was taking "key bumps," which really caught me off guard. I'm not one to judge, but I wouldn't expect a rapper to just openly admit something like that. It is what it is though. The verse was dope. Will Kobus is the only rapper involved in this song whom I was completely unfamiliar with, but he did a pretty good job with the hook. The way the saxophone sample kinda crescendos during this part is fantastic too. Isaac Zale slaughtered that second verse. His breath control is actually insane. I don't know how long he's been rapping, but this doesn't sound like the work of someone who hasn't even released a debut album yet. The first person I thought of was actually Crooked I, which is of course very high praise. His flow is crazy here.
My money's in real estate, put it in land
These pussies don't put it in permanent plans
My permanent plan got a permit to press
I probably stress the hyperbole flex
You cut anybody see burgundy flesh
I'm swallowing mercury, murder me next
The song is dope as hell. Both of the verses are fantastic, I love the production, and the hook is solid too. I don't have any complaints. Don't sleep on it.
Politics & Violence by 
Dominic Fike
produced by 
Julian Cruz
Dominic Fike is an Alternative Pop musician associated with BROCKHAMPTON who I think has made some very promising stuff in the past 18 months. I enjoyed his demos EP, and I like a lot of the singles he's dropped over the past year as well. He dropped a song called Chicken Tenders about a week ago, which was kinda trash, but this new one definitely makes up for it. I think this might actually be my favorite song that he's ever released. The production from Julian Cruz is absolutely spectacular. I think the melody of the hook is very sweet. The beat kinda switches up for the verse at the end of the song, and it's really nice. He actually raps during this part, and it sounds surprisingly great. His flow and delivery are really nice. The lyrics aren't super interesting or anything, but I think the song is fantastic from a sonic perspective. The rapping really caught me off guard because I wasn't expecting that. It went over surprisingly well though. Check the song out and lemme know what you think.
What Yo 1st Look Like by 
Thurz
produced by 
ML3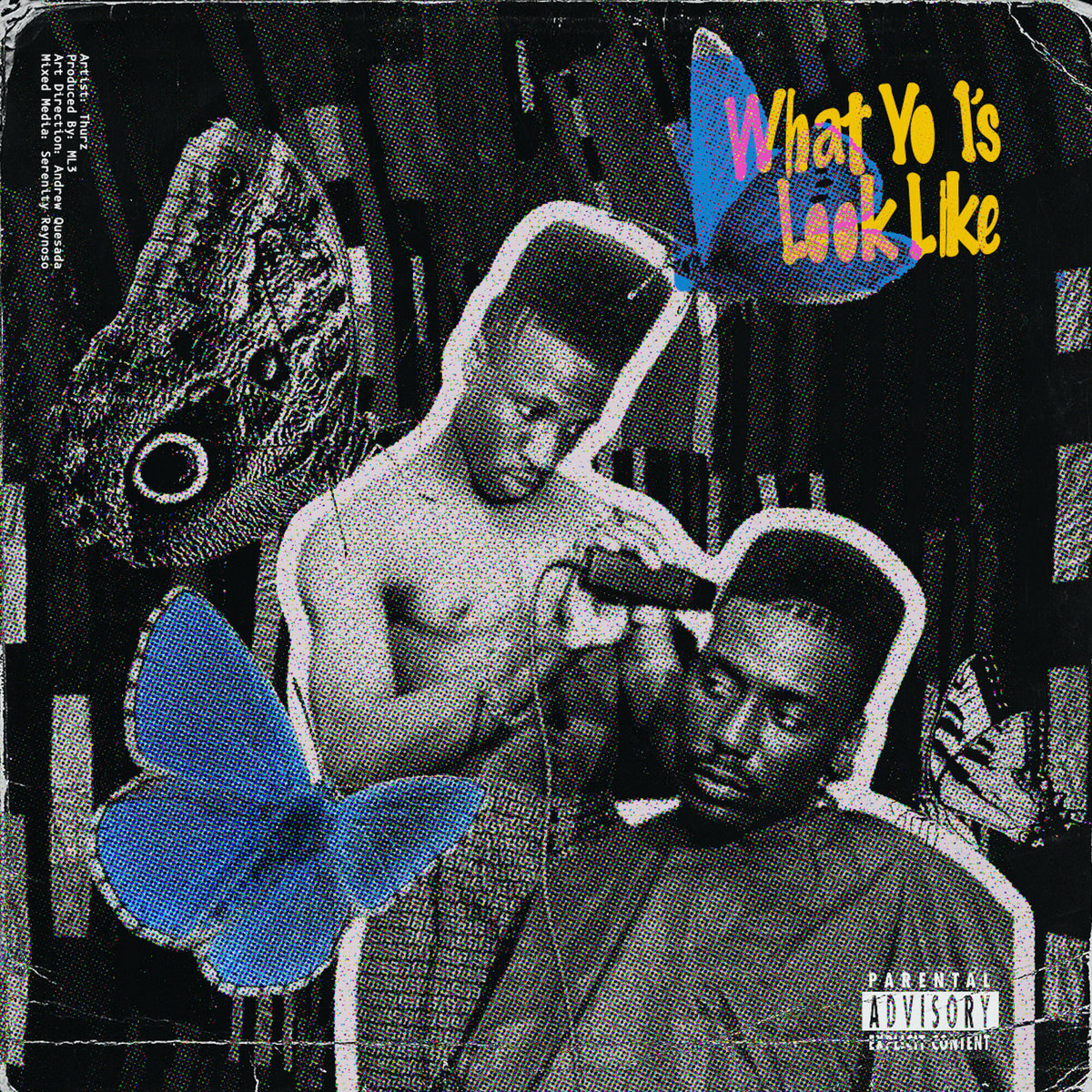 This song is fire. Thurz has dropped so much music this year that I can't even keep track of which song is my favorite, but I will say that I really love this one, and it'd definitely be a strong contender. Maybe it's my favorite track that he's dropped this month. Last week was really goddamn good too though… I don't know. Fuck it. All you need to know is that I love this track. I think the production from ML3 is phenomenal, and Thurz of course killed it. I love how wholesome the content is too.
As soon as you cross my mind, I'm a hit your life line like I'm tryna hit a million
'Cause time is of the essence, police is Emmit Till'n
So if we the criminals, know I'm rootin' for the villains
Blood don't make you fam, only love can bring that feelin'
Of a solid bond where your children my children
What's real is never hidden, I'm always gon listen
Whenever you reminisce, and you like remember this
Time we was on the Las Vegas Strip bumpin' Too $hort like "BITCH!"
The hook is so pure. It brings warmth to my heart.
Damn I can't wait to stamp my passport with my friends
Damn I can't wait to start a new business with my friends
Grateful for my dawgs, gotta thank the good God for my friends
If not today, real ones always link up in the end
This song makes me feel like the cowboy emoji. It's definitely going into my Joy playlist. Give it a listen and lemme know what you think. I love it.
Friday, July 10th
The Adventures of Moon Man & Slim Shady by 
Kid Cudi
featuring 
Eminem
produced by 
J Gramm
,
Eminem
&
Dot da Genius
This was probably the weirdest, most unexpected song of the week. When it dropped, I told my sister, "Kid Cudi has a new song with Eminem," and she said "that sounds terrible." I agreed with her at the time, but, to my surprise, I actually ended up enjoying the song. It's definitely not my favorite track of the week, but it's about 10x better than I was expecting it to be. First of all, I think the production is actually really great. This is the second single that Kid Cudi has released so far in 2020, and on both of them he's doing a lot more rapping than usual. There aren't really many of those signature hums, which is interesting. Maybe he'll be rapping more on his upcoming project. We'll see. Anyway, he obviously didn't really impress me lyrically, but he rarely ever does. I think he sounded really great though. His flow was really nice to me. I mean, the verse is kinda trash honestly, but it sounds good. It's kinda like an A$AP Rocky verse. If you pay too much attention to what's actually being said you might end up hating it. It sounds nice though. Eminem's verse was more enjoyable to me personally, although I will say it was more inconsistent. Kid Cudi's verse was lyrically mediocre. Em's is much more all over the place. I will say that it starts off pretty bad, but it gets better as he falls into his pocket.
Not high, but I'm your highness
And secretly, you're on my dick
But you haters are butthurt
Bunch of sore hind-ends
This looks like it was written by a 13 year old, doesn't it? I ended up enjoying his verse as a whole, but a lot of these lines are really difficult to stomach. He had some good ones in there though. I liked the fluoride double entendre. He actually got slightly political, and it went over much better than I would've expected. The coffin & medusa lines were nice. Like I said, the verse gets better once he gets a little warmed up. It was cool to hear him rap about having to be in the booth with a mask and hazmat suit. That was kinda funny. Overall, it's a very spotty verse, but I enjoyed it as a whole. The song isn't amazing or anything, but I was entertained enough to highlight it here. Let me know what you think of it.
Vamonos Freestyle by 
Lost Like Alex
featuring 
Ty3
Lost Like Alex contributed to my favorite song from the latest Elaquent album, so I was very interested to see what he would do on this new song. This is not the kinda song I was expecting at all, but it's fire. This shit is incredibly catchy. His melodic delivery and flow kinda remind me of something Wifisfuneral might do. The dreamy production here is awesome too. Honestly, I think I like this song even more than the aforementioned Elaquent collaboration. It's a very different style, but this shit is just way too catchy for me to not love. I can tell this is gonna be stuck in my head all year. I wasn't familiar with Ty3 before I checked this song out, but he also did a great job here. I think this is one of the more accessible songs of the week, and I think most of you will probably enjoy it, so please check it out, and let me know what you think. I love it personally.
Kobra Kaizen by 
Tokyo Cigar
produced by 
Odd Nosdam
Towards the end of April, I wrote about a single called vALENTINE FROM RESIDENT EVIL by Tokyo Cigar & Odd Nosdam. I really loved the song and thought that they were a perfect match for each other, so I was really pleased to see that they dropped a new track together this week. The production on the aforementioned song felt very gritty and rough. This one feels a bit more murky and humid. I don't know if that makes sense. That's what I thought of as I listened to it though. I pictured a forest with a shit ton of greenery and a deluge of rain. Tokyo Cigar's performance here is kind of melodic and fast paced. He was rhyming his ass off too. He kinda clings onto one specific rhyme scheme and then abuses it until he can't possibly do anything more with it.
Raised by rappers that philosophize
Tryna make their brain wise, recognize and realize
Also learn to strategize, recollect and prophesize
Empathize, learn to see from different sides
Also gotta emphasize, niggas gotta get by
I also love how DIY and underground the music video looks. A lot of underground Hip Hop tends to have this super dirty, rugged aesthetic, and I love it. This single is taken from an upcoming project entitled External Magnetic. I'm not sure if Odd Nosdam is gonna be producing the whole thing, but either way I'm looking forward to it. Check this song out and lemme know what you think.
What It Feels Like by 
Potatohead People
featuring 
T3
,
Illa J
&
Kapok
This is the first single from Potatohead People's upcoming album, Mellow Fantasy. They're a Canadian production duo comprised of Nick Wisdom & AstroLogical. I'd never heard of them until this week, but I was intrigued by the features, so I figured I'd give it a listen, and it didn't disappoint. The melodic production is jazzy and smooth, and the vocals on the hook from Kopak sound pretty nice. Both of the verses are pretty good, especially that of Illa J. I wasn't crazy about the way he was flowing at first, but it really grew on me by the time he was done. I think it works with this production really well. It's a really smooth song, and I'm glad I gave it a chance. Check it out, and lemme know what you think. Mellow Fantasy is scheduled for release some time in Autumn, so be on the lookout for that if you fuck with this single like me.
Thought Vs. Everybody by 
Black Thought
produced by 
Sean C
This is the best song of the week. Blu came close, but nobody's gonna top this shit. This song is god level. Black Thought announced that he's releasing Streams of Thought, Vol. 3 on July 31st, and this is the first single. I know I said Miles was my most anticipated album of the year, but I don't know man… This might end up being my favorite project of 2020 if it lives up to the quality of this single. This is fucking incredible. The production from Sean C is absolutely stunning, and Black Thought slaughters just like he always does.
The tides risin' at the same time like they synchronized
For makin' art, for makin' love, for makin' Hajj
The home is where the hatred lies, they takin' lives
But everybody just so saved and sanctified
Then they rely upon, we, the few defiant ones
Communicate in the higher forms than Viacom
To dialogue before the raw or the riot horn
I wonder on which side of the lines I belong?
There's not a single aspect of this song that I'm not completely in love with. He fucking annihilated this shit. Nobody is touching this dude, man. He is literally a perfect MC. The song is dope af. If you miss this track, you're fucking up. It's fucking incredible.
---
As always, if a song came out this week and I didn't write about it, it's because I either didn't like it or I just didn't hear it. Let me know what your favorite song from this week is in the comments, and don't be afraid to tell me which ones you think are trash either. They don't have to be listed here, you can comment on anything that dropped this week.