Today is Friday, July 31st, and I haven't even started writing this post yet. This is about to take me a long ass time. It's gonna be a long night. I might miss a few singles that dropped this week since I'm starting so late, so you'll have to forgive me for that. Anyway, as always, I'll be livestreaming most of these singles right HERE all day until 9 PM EST, so come bust some moves with me.
Thursday, July 30th
Blue42 by 
Thurz
produced by 
D.K. the Punisher
I have no idea how some rappers are able to do this weekly song thing. It feels like a lot of work to write about my favorite songs every week, so I can't imagine how much effort it takes to do this kinda shit. I suppose if you're a full time artist it might not seem like such a daunting endeavor, but still. The fact that he's dropped about 31 singles this year, none of which have been trash, is really impressive. Anyway, the production from D.K. the Punisher on this one is pretty melodic, and kind of emotional sounding. I love the content of this song. The first quatrain had me hooked.
Who gon' scratch my back when I can't reach that bitch?
Booger in my nose when I can't see that shit
Something in my teeth, hope you don't plead the 5th
Who gon' spot the ride if I can't afford the Lyft?
I guess it's somewhat of a love song, which would normally be kind of a negative thing, but Thurz thankfully does this kinda music really well as far as I can tell. I love the production on this track, and the writing is great.
The people in our past got us scabbed up
I know your ex niggas all got you fucked up
And so she play the role, hope I'm psychic, but guess what
If we ain't climbing ladders, we walking under, it's bad luck
The song is really dope. Don't sleep on it. Give it a listen and let me know what you think.
Looking at Plants by 
Shlohmo
Shlohmo released one of my favorite instrumental albums of 2019, so I was excited when I saw that he'd released this song. It's taken from an upcoming extended play entitled Heaven Inc., which is scheduled for release on September 4th. If you're familiar with Shlohmo's work, you probably know what to expect from this. It's very heavy, slow, melodic, dark production. It's fire. The melody itself is pretty repetitive, and at first I really didn't feel like the song needed to be 3 and a half minutes long, but I don't even really mind the length. I think the way the song builds tension as it progresses is really awesome. This shit is dope as hell to me.
Friday, July 31st
Latin Grammys by 
Action Bronson
produced by 
Tommy Mas
I believe this is the first single from an upcoming Action Bronson album entitled Only for Dolphins, but I may be wrong about that. I really have no idea. I personally don't really fuck with Action Bronson as a person at all because he's a transphobe and he also comes off like kind of a misogynist to me, but I think his music is cool. The quality of his work really varies from project to project honestly. Some of them are pretty dry, but I liked his 2017 album if I'm not mistaken. I heard his EP with The Alchemist from last year was really good too, although I haven't listened to it yet. Anyway, I don't really think the production from Tommy Mas is particularly impressive, but it serves as a solid backdrop for Action's performance. The hook was slightly humorous when I first heard it, but it gets pretty old by the time the song is over. The first verse is pretty cool.
You take steps to get to the sex, I just flex
Like Lex, dance moves with the pecs
It be like, "Damn, that man smooth like a Corvette"
Vroom vroom through the set, who's next to get suplexed
Honestly, if I'm being real, the only aspect of this song that really impressed me that much was the music video. I think the video is awesome. Action always has good videos though. The rapping was cool, and the production was solid. That's usually how I feel about most of Action's work. It's just kinda middle of the road. I do wanna stress that I definitely enjoyed this song to some extent. It's far from my favorite track of the week, but I enjoyed it enough to highlight it here. Check it out, and let me know what you think.
Good for the Soul by 
Fatlip
&
Blu
featuring 
Hemlock Ernst
produced by 
Christopher Shaw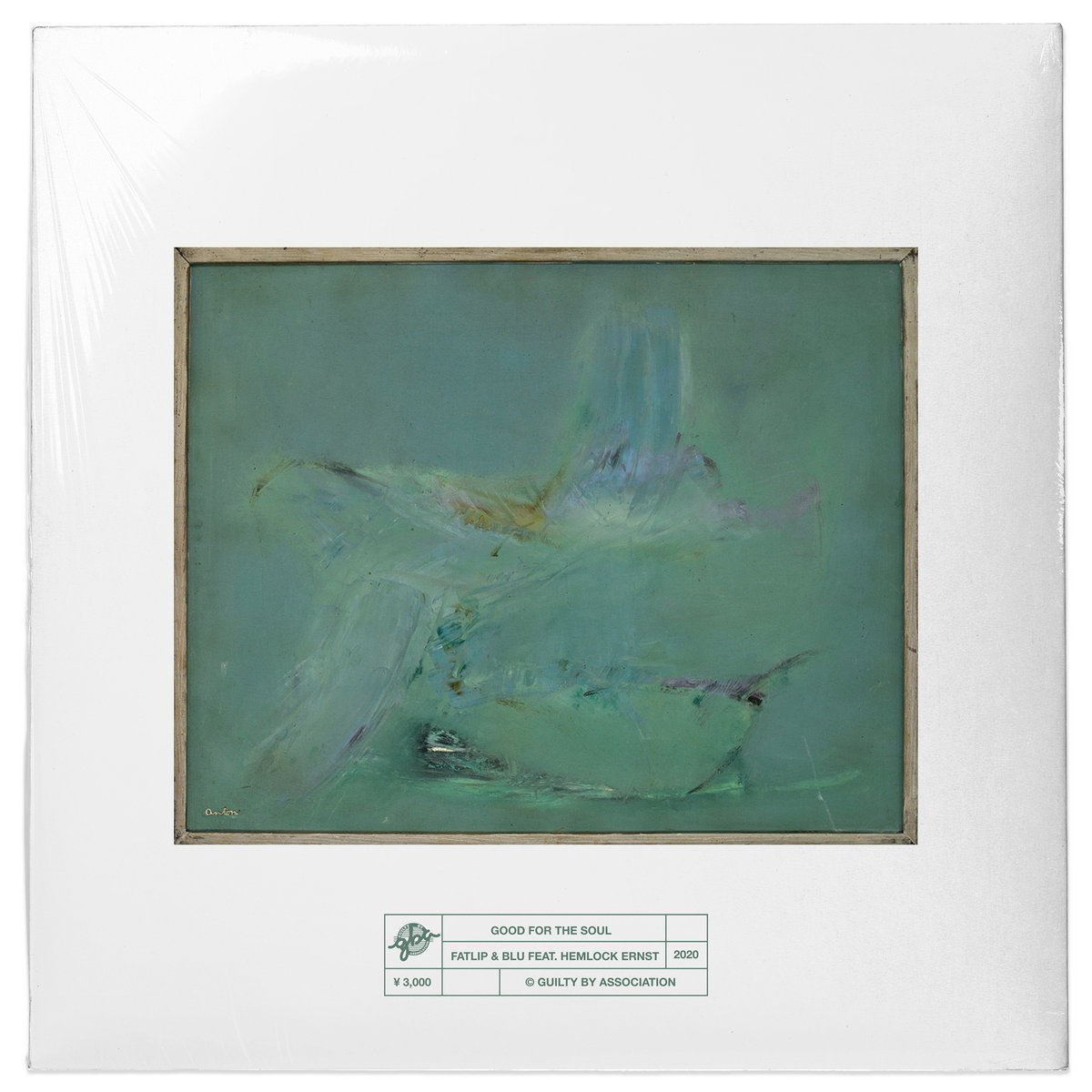 This was one of the most exciting surprises of the week for me. Obviously I'm a huge fan of Blu, and I genuinely never thought I'd hear new material from Fatlip again. I don't think he's really been up to anything ever since he dropped his solo album back in 2005. He kinda faded into obscurity, so I was ecstatic when I saw that he dropped this collab. His flow on the opening verse is super smooth.
Is it me, or is shit getting crazy?
Into the days, nowadays, nothing really phase me
Unless it pays me, I don't even pay attention
I'm about my money, that's just something I ain't gotta mention
The scratches on the hook are about as good as record scratches usually are, so I fuck with it. The smooth, melodic, jazzy production from Christopher Shaw is really nice. Blu killed that second verse too.
I swore I told the ho I wasn't born a day ago
Comin' out the banquet do' like I robbed the baker's sto'
Black and gold like the Raiders at the Lake' show
Blue star ballin', and your pockets got the ankles broke
The third verse from Hemlock Ernst was just as great. If somebody said he had the best verse I wouldn't try to argue with them. After the hook comes in one more time the beat plays out for an extra minute, which was honestly very unnecessary. The song is still really dope though. They kinda hinted that there's more where this came from, so I'm looking forward to hearing more work from these two. This shit is really dope. Don't sleep on it.
Lie When You See Him by 
Isaac Zale
produced by 
HM Surf
This is surprisingly one of my favorite songs of the week. I typically don't really care for this kind of Pop Rap that much, but I just think Isaac does this style of music super well. His vocals just sound super sweet, which may be a turn off for certain listeners, but I like it a lot. I also love the production. This beat sounds like it glows in the dark. It sounds like neon in the form of music. Isaac killed this shit too. The content isn't really the kinda thing that really interests me, but his fucking flow on this track is just absolutely delightful to listen to. Even though I don't usually care for songs about fucking, I think Isaac put enough flair into it to make it interesting. I'd be lying if I said I wasn't captivated the entire time listening to this shit. The song is dope af.
Mariana Trench by 
Lulla HF
produced by 
Nick Wiz
I'm actually not super into the production on this track, but I just think Lulla HF's performance over it is really dope. The way he rode this beat was cool, and I think he was able to match the energy of it pretty well. It actually kinda reminded me of something the Army of the Pharaohs would've done. It just has that same bombastic, aggressive aura.
Levels & layers, man, there's more than you think it is
Keeping well away from the industry incubus
Behind the smile lies something insidious
I've seen the other side and it's hideous
I kill 'em with imagery, these middle men who didn't do diddly
They lack a father figure like the Vicar of Dibley
Calamari pen game, shit that I do with the ink has got them ringing me
Cheat code, Bigamy
That reference to The Vicar of Dibley was super British. Like, almost comically British. It reminds me of how House of Pain's entire first album really shoved their Irish heritage down your throat. I mean, it's nowhere near that level. It just made me think about that. It's not a problem for me. I just thought it was funny. His accent didn't actually bother me at all. I've noticed that my relationship with British Hip Hop acts really varies from artist to artist. I can't stand guys like slowthai or Stormzy, but I love Little Simz and of course Slick Rick. Anyway, I really fuck with this track. Give it a listen, and let me know what you think of it.
Watch the City Burn by 
Ill Bill
featuring 
Lord Goat
&
Sabac Red
produced by 
DJ Skizz
This was another really exciting track for me because it's pretty much a reunion of Non Phixion. The only member who isn't involved here is DJ Eclipse, and he obviously isn't even a rapper, so it kinda just feels like a brand new Non Phixion song. Anyway, the song didn't end up being amazing or anything, but I definitely did enjoy it a lot. I thought the opening verse from Bill was great.
My whole squadron
Young souls started cold hearted
Emboldened the hardest soldiers and martyrs stroll through with armor
Kryptonite ain't doing shit tonight
This that Marvel Universal edit supreme magnetic
They killed George Floyd, fuck the police
Strictly cop-killer shells, no justice, no peace
I kinda wish there was more urgency to the production. The beat itself is good, but it doesn't exactly match the chaotic subject matter that well. I'm not really into the hook personally, but it didn't tarnish the song too much for me. The second verse from Goretex is really dope, but I actually thought Sabac Red kinda stole the show. He slaughtered this shit. You can tell that they all recorded their verses separately with different mics and studios since the sound quality varies from MC to MC. It's not something that bothered me though. It was great to hear all these guys together again. Don't sleep on this one. It's really dope.
Saturday, August 1st
+CELLPHONE by 
Chloe Hotline
This is the first official single from Chloe Hotline's next project, which is slated for release sometime in February. I haven't been crazy about all her work in the past because I'm not crazy about her singing voice, but it sounds better to me here than it usually does. It doesn't sound like she's really trying to sing her ass off like Donny Hathaway. She just has kind of a melodic delivery. This kinda sounds like something Drake would've made back in the earlier days of his career before he tried way too hard to sound dark and moody. I don't know… That's probably a lazy comparison. Basically it just sounds like a melodic Pop Rap song. I really like the production here. The bass admittedly sounds a little cheap and kinda muffled, but I feel like that was probably intentional. Now that I think about it, I think this is the first time that I've actually liked one of Chloe's songs that isn't just a random freestyle or tongue-in-cheek Trap song. This is one of my favorite tracks of the week, and one of my favorite things Chloe has ever done. I'm looking forward to hearing the rest of the project. Give it a listen and let me know what you think.
Drowning 101 by 
Kill Bill
featuring
john.AVERAGE
produced by 
Tr!stan.
I'm not really sure if this song is from an upcoming project or if it's just a loose single to hold fans over until Kill Bill's next full release. If I had to guess I'd say it's the latter, but I have no idea. It doesn't matter though. This shit is fire. I'd never heard of john.AVERAGE before hearing this song, and I don't think I'd ever heard of Tr!stan. either, but they both did a very good job. The opening verse from Kill Bill is fire as well.
I ain't tripping 'bout it
You swim the shark tank or live without it
Blood inside the water
Drag my minnow to the slaughter
Why'd I bother?
Silhouette depressions in the murk
Running fingers through my sand, the least precious of the dirt
I've mentioned this before, but I really didn't appreciate how great Bill's writing is when I first started listening to his work. He's a superb lyricist though. I really like the melodic hook on this song too. It actually kinda reminded me of Standing on the Corner—particularly the hook on Wondering by Caleb Giles. john.AVERAGE actually killed that second verse too. I was super impressed by his performance.
I think people are liars, I believe in creation
I've seen the ocean on fire and steeped in my patience, boy look alive
Yeah, it's deep and it's welled up inside
But you decide, will you leave, will you stay or go dive?
Not that it's urgent, I went and severed the surface
In search of something with purpose and fell asleep in the currents
I serenaded with orcas while flooding away the serpents, curtains
This pool is a pit, welcome to service
They really nailed the whole drowning theme, and the way John ended his verse with that Church service bar was really dope. This is definitely another favorite of mine this week. The song is dope af. Don't sleep on it. Oh, shoutout to Tr!stan. too. I almost forgot to mention that. The beat is dope.
10.25.19 (warrior) by 
Kembe X
produced by 
Opi Taylor
&
Wolf
Kembe X released one of my favorite albums of 2019 on October 25th last year, and I still regret not covering it. If you haven't heard it yet, you're fuckin' up. Anyway, he was practically homeless for about two months beginning on the day the album was released, so I guess this song was inspired by that situation. It was created in that two month period, and I guess he just waited until now to release it. It's fire though. It kinda reminds me of that latest single by Lost Like Alex just because of his melodic delivery. The first verse is dope as hell.
Now my whole life is thrown around in my trunk
Ain't my first rodeo, done lived inside the stu' for some months
Be asking god on the regular to show what I need
Lately I been learning usually it ain't what I want
The production from Opi Taylor is really nice, and I love the electric guitar contribution from Wolf. The hook is fire too.
Men lie, women lie
Sinners lie, then we pray
Can't cry over little scrapes
Niggas die everyday
If I'm really made in your image
God, give me strength
Either way I know my pain
Gon' turn me Ernest Hemingway
The song is dope as hell. Kembe X is quickly becoming one of my favorite artists. I reviewed his Talk Back album back when it dropped, and I remember liking it, but the leap in quality from that project to his 2019 album, I Was Depressed Until I Made This, was crazy. I was really blown away, and all the songs he's released since then show that it wasn't a fluke. This shit is fire. Don't sleep on it.
---
I don't know if it's just because I started working on this post so late, but I think this was the slowest week of the whole year so far in terms of singles. I mean, a lot of shit came out, but I just didn't really care for most of what I heard. If a song came out this week and I didn't write about it here, I either didn't hear it, or I just didn't enjoy it enough to highlight it. I just realized that I straight up didn't enjoy anything that came out this week until Thursday. That's wild. I'm sure I slept on something, so let me know what your favorite tracks were.