I tried to be lowkey about it, but this was genuinely the worst week of the year for me. Not in terms of music, just in terms of my life. Hopefully it stays that way. Anyway, I wanna talk about something kinda random, but I think it's important to address. I was planning on posting a tardy album review for the latest Atmosphere record, Whenever, about a week or two ago, but as soon as I finished it the whole #BoycottRhymesayers debacle happened, and I just thought it'd be kinda tasteless to do it. The reason I'm bringing this up now is because this past Friday, a fourth Felt album came out. As many of you guys know, I was a huge Atmosphere and Rhymesayers fan, so hearing about all the shit going on with them has been disappointing to say the least. What's even more disheartening is them continuing to try to sweep everything under the rug. They really just gave us one or two Notes app apologies in which they say "we're still learning and we have to do better," and then they just moved on like nothing happened. I've scrapped my review of the latest Atmosphere record, and for now I'm just gonna chill on any Rhymesayers releases. It'd be irresponsible for me to do exactly what they're doing and just act like nothing happened. Fuck that. They need to address this. Until they do that, I'm most likely just not gonna cover their work. On a lighter note, I'll be livestreaming the following singles right HERE from now until 9 PM EST unless they aren't available on YouTube or Soundcloud. Click the link and come bust some moves with me.
Tuesday, August 4th
Vaccine by 
Locksmith
produced by 
Kato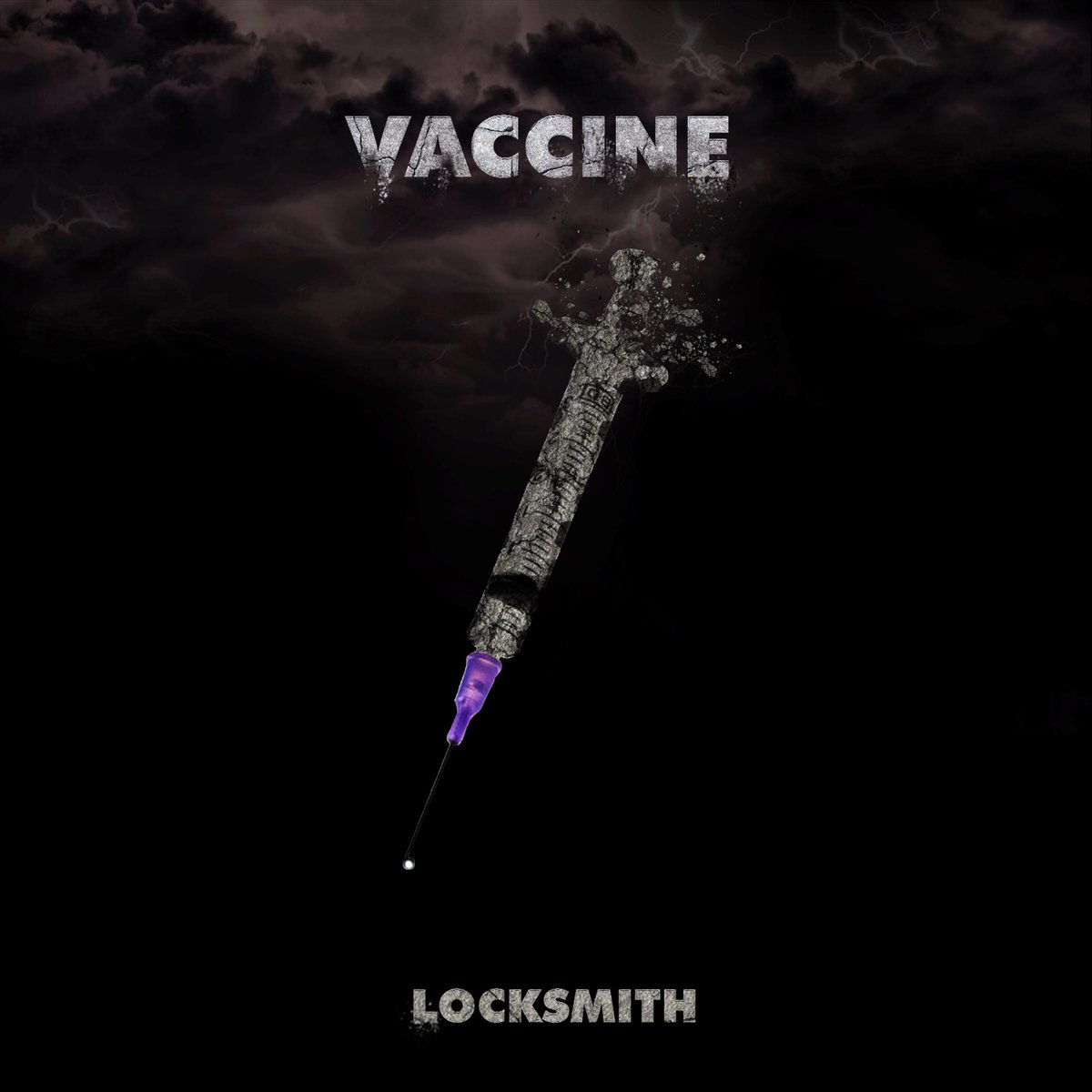 To be honest, when I saw the title of this song I was incredibly nervous. There are sadly a ton of otherwise respectable Hip Hop artists who disappointingly have anti-vaccination views. It's awful because a lot of the artists who spread that bullshit are masters of their craft. I'm talking people like Freddie Gibbs, Royce da 5'9″, Nas… Hell, even fuckin' GZA posted some sketchy antivax propaganda on Twitter this week. I didn't wanna have to add Locksmith to that ever-growing list of talented MCs who are ostensibly anti-science. Thankfully, that didn't end up being the case. The entire premise of this song is that Locksmith's rapping itself is the cure to listeners' ailments. He killed this shit too. I think this song has one of the best beats I've heard from Kato in a while, and Locksmith spazzed. I of course love when he's saying some deep, political shit and spreading positive messages, but I also love when he's just talking shit and flexing his skills. His flow on this song is mesmerizing. Locksmith has dropped a lot of music this year, and it's not really clear to me yet if he's working on an album or if these are just loose singles. I'm guessing it's the latter because he'll usually just straight up say "the new album is coming" at the beginning of his singles when he has a project dropping. I'm cool with whatever as long as he keeps spazzing out like this. Check it out.
NEW LIFE by 
Sleep Sinatra
Sleep Sinatra recently celebrated the birth of his third child, Eden, and he dropped this song to celebrate. The first thing that immediately stood out to me was his production. I love the sample he flipped here. The beat sounds pretty sentimental. His writing on this track is really pretty as well.
Just had a seed for the third time
New soul in a perfect shrine
Nas said the world is mine
So I manipulate it at will
These haters just holograms
And prolly thinkin' they real
The beat actually kinda sounds like something MIKE would rap over. Sleep Sinatra's actual delivery isn't as lethargic and monotonous though. He killed this shit. The structure is pretty straightforward. Everything is just really well done. I think the production is gorgeous, and Sleep killed this shit. The song is dope as hell. Check it out.
Thursday, August 6th
Lemon by 
Conway the Machine
featuring 
Method Man
produced by 
Daringer
& 
Beat Butcha
This is one of the best songs of the week. If you know me well, you know that I'm a huge fan of Conway the Machine, so when he announced that his official debut studio album, From King to a God, was dropping on September 11th, I was ecstatic. I was even more excited when I saw that he dropped the lead single, and that it featured Method Man. I had high expectations to begin with, but this song completely shattered them. First of all, this beat from Daringer and Beat Butcha is fucking amazing. Those dudes are talented as FUCK, man. This sounds like the original score to a super gritty Crime film. I love it. Conway slaughtered the opening verse too.
Bought the Benz truck and the Maybach with no lights
And straight from dealership, not from the auction with the low prices
A long way from sellin' white and runnin' from the po-lices
You niggas know who flow nicest, raise the bar like coke prices
Fronted the homie, caught a joint, he stopped answerin'
Been my nigga since grammar school, I don't know how to handle it
Flee said, "You leave them knots in your chest, they gon' turn to cancer then"
In other words, he sayin' "Don't let it slide, you gotta handle it"
I thought his verse was awesome, but then Method Man came in and absolutely demolished this shit. I've always liked Meth, but I never really understood people who said he was the best member of the Wu-Tang Clan. However, if every verse was this good I'd probably have that same opinion.
Killa Bees back in the building with Machine and 'em
We creamin' 'em with pockets of dirty money, I'm clean again
Ain't gotta tell you I'm dope, just stick the needle in
The Ghost's Off-White big enough to fit this Eagle in
Tis' the season then, why ask why? I has my reasons, and
My birds don't need no seasonin', Meth ODin' this evening
Now ask yourself, is that really air that you breathin' in?
I think outside the box, then I find a box I can keep 'em in
I love this song. I still gotta catch up and check out that project that Conway dropped with Big Ghost. Man is just dropping too much fire, I can't keep up. I'm gonna be all over this album when it drops though. This shit is fire.
Drink Water by 
CHEWSTICK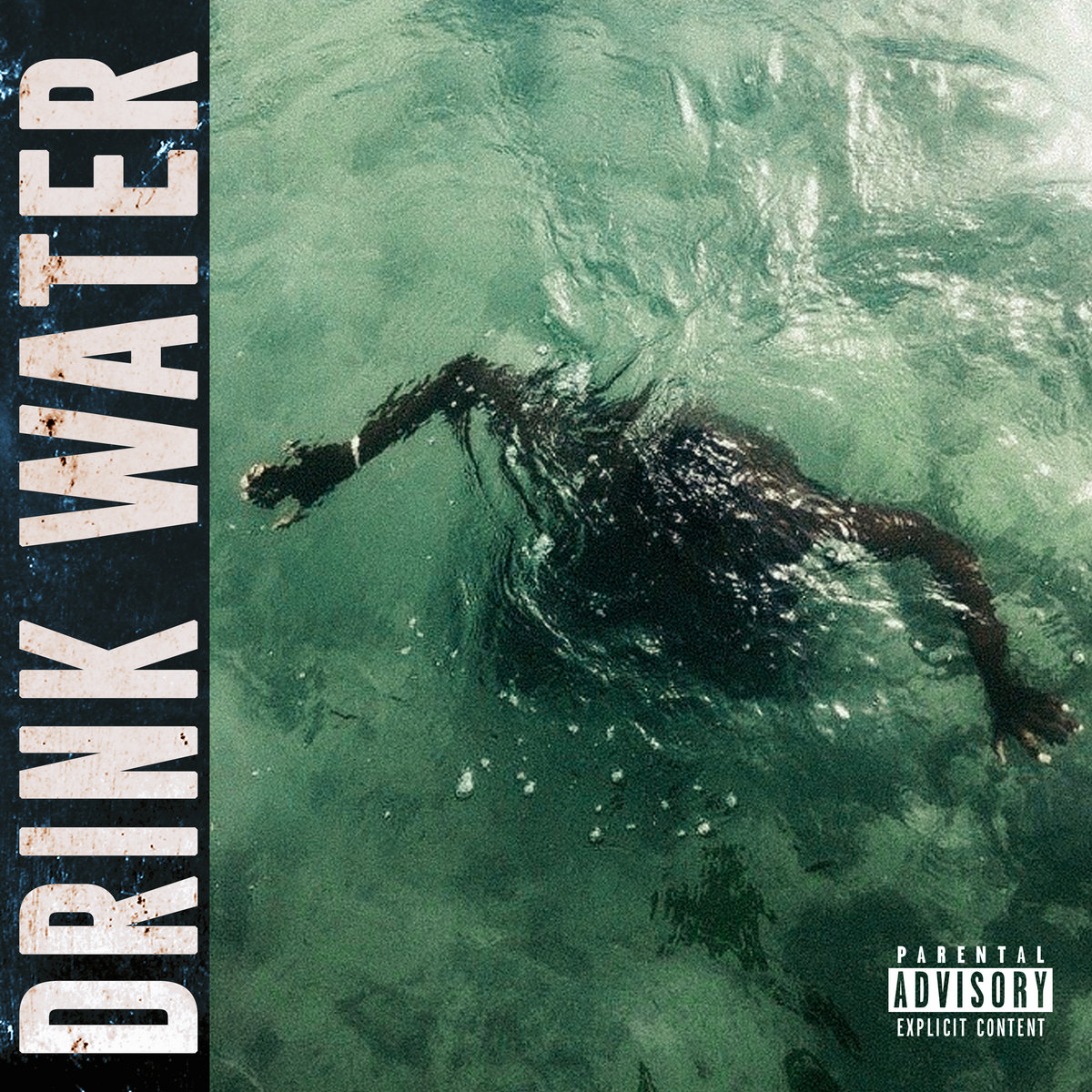 I really enjoyed the first offering from Thurz's CHEWSTICK group, so I was glad to see them back with this new track. I really love how gritty this track sounds. A lot of the recent material from Thurz has been smoother and relatively melodic shit that felt pretty accessible. That's not a bad thing though; it's just a specific vibe, and this song kinda scratches a different itch. This sounds way more underground, almost like something Madlib would be involved in. This beat from C,Watts is pretty goddamn awesome. Thurz has been killing every track this year, but it just sounds like he was in a different mode with this one. This shit is way more aggressive. He snapped. That line about catfishing on ChristianMingle was fucking awesome. Bless Escro came in right behind him and killed this shit as well. I think they're a perfect match honestly because it seems like they're in direct competition. You'd be hard pressed to say who had the better performance. It really feels like they bring the best out of each other. The Caribbean aura emanating from both of their performances was much appreciated too. I love the hook. Honestly, when I first heard Lemon I thought that was my favorite song of the week, but I just love everything about this track. These dudes have so much chemistry. This is one of my favorite songs that we've gotten from this Thurz on Thurzday series. Both of these dudes absolutely smoked this joint. Thurz had so many dope lines in his second verse. That one about having a destiny before Destiny had children was crazy, and I loved that sheep scheme.
You was prolly sleep on my last record
And now I barbecue sheep, I guess I'm sorta like a bad shepherd
But equal opportunity for wolves in disguise
Riding through a red hood, like "My, what big eyes"
Escro was rhyming his ass off too, and I love the contrast his voice provides to that of Thurz. There's not a single aspect of this song that I don't love. This shit is dope af.
Afterlife by 
Flatbush Zombies
produced by 
James Blake
This is quite possibly the biggest surprise of the week for me personally. I used to really be into Flatbush Zombies and the entire Beast Coast collective, but ever since FBZ dropped their debut album they've slowly been becoming less and less interesting. They released an EP earlier this year, which I listened to and chose not to cover. I liked a couple songs from it, but as a whole I found it to be pretty stale. This shit right here though? It's like a completely different group. I guess it has a lot to do with the James Blake production. I used to love Erick the Architect's instrumentals, but they've admittedly become pretty underwhelming over the past few years. This beat from James Blake is fucking amazing though. I absolutely adore it. The opening verse from Erick was surprisingly dope too. The one aspect of this song that I'm not really crazy about is the sung hook from Juice. The melody along with the way the production kinda switches up just sounds awkward to be honest. It's definitely not bad enough to ruin the song, but I could've done without it. The second verse from Meechy is lowkey kinda trash from a lyrical standpoint, but he sounds great here. Maybe "lowkey kinda trash" is a bit harsh. It's not that bad. It's just not very good. There are exactly zero quotable bars. His flow was cool though, and of course his voice sounded perfect. The best thing about this song is really just the manner in which it was presented to be honest. The visuals are insane. This song has one of the coolest music videos I've seen all year. Check this shit out. It's really dope.
Hibachi by 
Smoke DZA
featuring 
Flipp Dinero
&
Jadakiss
produced by 
Jonny Shipes
&
D.R.U.G.
Even though Smoke DZA was one of the first artists I ever wrote about on this blog, I don't have much experience with his music. I kinda stopped checking for him for a bit around 2015 because his voice used to really irritate me, but I think he's kinda grown into it. Either that, or I just got used to it. Anyway, I wasn't sure if I'd like this song at first because I read that it wasn't the typical Boom Bap sound that Smoke DZA typically goes for, but this actually ended up being really dope. The biggest surprise for me was Flipp Dinero's performance. What little I've heard from him had me thinking he was just another generic, mainstream, melodic Trap artist. He actually rapped really well on this first verse though. The dude can spit. His bars weren't crazy or anything, but his flow was nice, and I like his hook a lot too. Smoke DZA killed that second verse too. Honestly, he sounds like a really different artist from the guy I wrote about in late 2014. He sounds way more grown up and seasoned these days. His flow was dope as hell on this track.
Them sixteens straight to the point, don't get your dome hit
Everything fresh out the box, I'm on my grown shit
I ain't into smoking with niggas, I got my own zips
Coming through puffin' some lethal knockin' my own shit
Kids, don't try this at home, stunt at your own risk
Niggas wanted bars from a stoner, I'm who they gon' get
A1 punches is hittin' just like a stone fist
Sucker for good numbers got me back to my old tricks
I feel like him and Boldy James would make a really good song together. The final verse on this song from Jadakiss is also really great, but I wouldn't say he completely stole the show. Smoke DZA really held his own here. Overall, I think the song is really dope. Check it out and lemme know what you think.
Friday, August 7th
Lockdown Remix by 
Anderson .Paak
featuring 
J.I.D
,
Noname
&
Jay Rock
produced by 
Anderson .Paak
&
J.LBS
This is a pretty great remix of Anderson .Paak's recent protest song. He doesn't rap on this version, but his hook is still intact. The first verse from J.I.D is pretty nice. He's typically kinda trash lyrically, but he actually did a pretty good job here.
Have you had your coffee this evening, Karen, 'cause you seem a little off
All the black girls missin' and endin' up inside the coffins
But you mad when they "#BlackLivesMatter" on front your sidewalks
Diabolical thoughts, diatribe from dialogues
Damagin' images of men and women who died off
Fightin' for civil rights
A simple necessity given when you given life
But we been trippin', right?
Noname easily had the best verse in my opinion. It felt like her performance was shorter, so it says a lot that she still ended up outperforming everyone else.
When he bleeds, I bleed the sacred riddle
Had no money I can make some, the cops get little
We seen 'em murder the indigenous, the passage middle
The Constitution, a life for a bag of Skittles?
So when we bleed, I load the sacred pistol
And if you need, I'll read Assata with you
And if you rich, I pray to God, forgive you
Supposed to share the garden, grow the Holy in you
This version of the song also includes the same verse that Jay Rock performed in the music video for the original song, but with a few more lines at the end. I'm gonna be honest… It's not great. You know why? Guess. Here's a hint: it was foreshadowed when I wrote about the new Locksmith song. Yup. That's right. A weird ass line about vaccines. I'm not exactly sure if it's anti-vaccines. I have no idea what the fuck this means to be honest…
Big BG used to sell microchips
Now he out here pushin' vaccines?
I have no idea who Big BG is. At first I thought of B.G. from the Hot Boys, but I don't think that's who it's about. Although that would be hilarious if Jay Rock thought B.G. was trying to implant microchips in people. This weird ass vaccines line doesn't ruin the song, but I'm definitely questioning his views. I'm really just here for Noname. She got busy on this one. Check it out and lemme know what you think.
Do Better by 
Mega Ran
produced by 
DJ DN3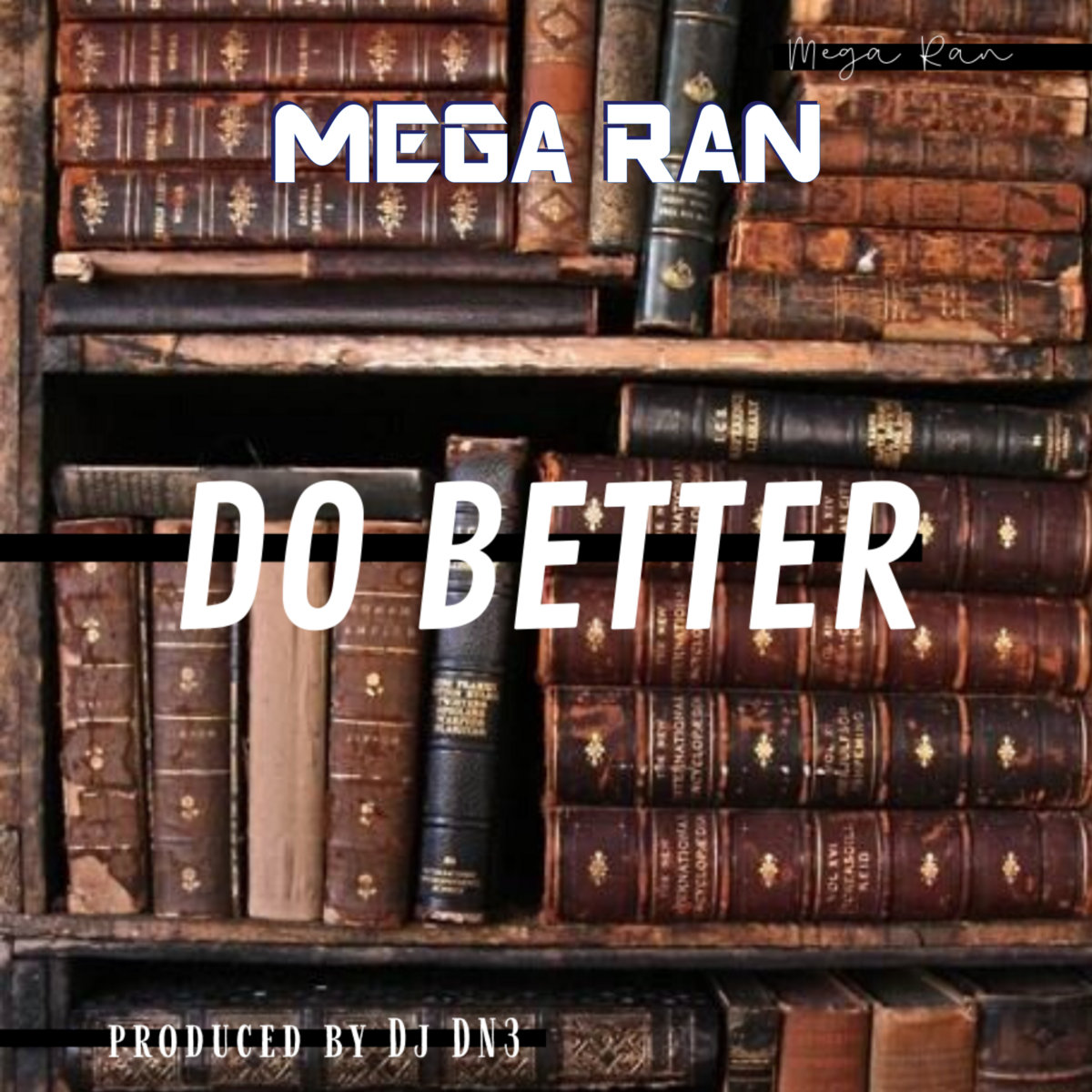 This might actually be my favorite song this week. It's between this one and Drink Water. I love everything about this track. The first verse is pretty much an anecdote in which Mega Ran describes a conversation he had after a show with one of his fans.
I used to play Apache at the end of every show
'Til a brother pulled me aside, he just had let me know
He said "my girl is Native, and she hates when people play it
So when she saw you dancing, she just wanted to go home"
"I meant nothing by it," I replied, she understood
How could something be offensive that made people feel so good?
He broke it down: Apache's not the name of a tribe
It's a word the Zuni and the Spaniards used to describe
Natives, so it's probably best translated as "enemy"
Listen further and you can understand her energy
The systematic oppression of their genetic pool
There's plenty about it that they won't ever teach in school
I really love how dramatic and emotional the production sounds, and I of course related a lot to the content. My girlfriend is Native, and although I was aware of how horrible the whites™ have been to indigenous people, she's taught me a lot about the culture, as well as the meanings of certain slurs and symbolic actions that are incredibly morbid & offensive. I find it frustrating how the indigenous people are constantly ignored and written out of history, so I appreciated the line from Noname in the previous song, and obviously this whole track really resonated with me. Of course from a technical standpoint Mega Ran slaughtered this track, and he absolutely nailed the theme. The second verse goes into more detail about current events.
The stars and bars were a failed experiment
Representing a system of enslaved Americans
Yet southerners will try to change the narrative
Pained with arrogance confusing hate for heritage
A symbol of supremacy for generations
I'd rather see real change occur within the nation
If we just fighting over cloth, and no other change ever comes across
Then obviously this is all for naught
Everything about this song is perfect. The reading of the poem at the end of the song from Serenity Robinson was a really nice touch too. The song is amazing. Don't sleep on it.
THE M O A N I N G by
Moodie Black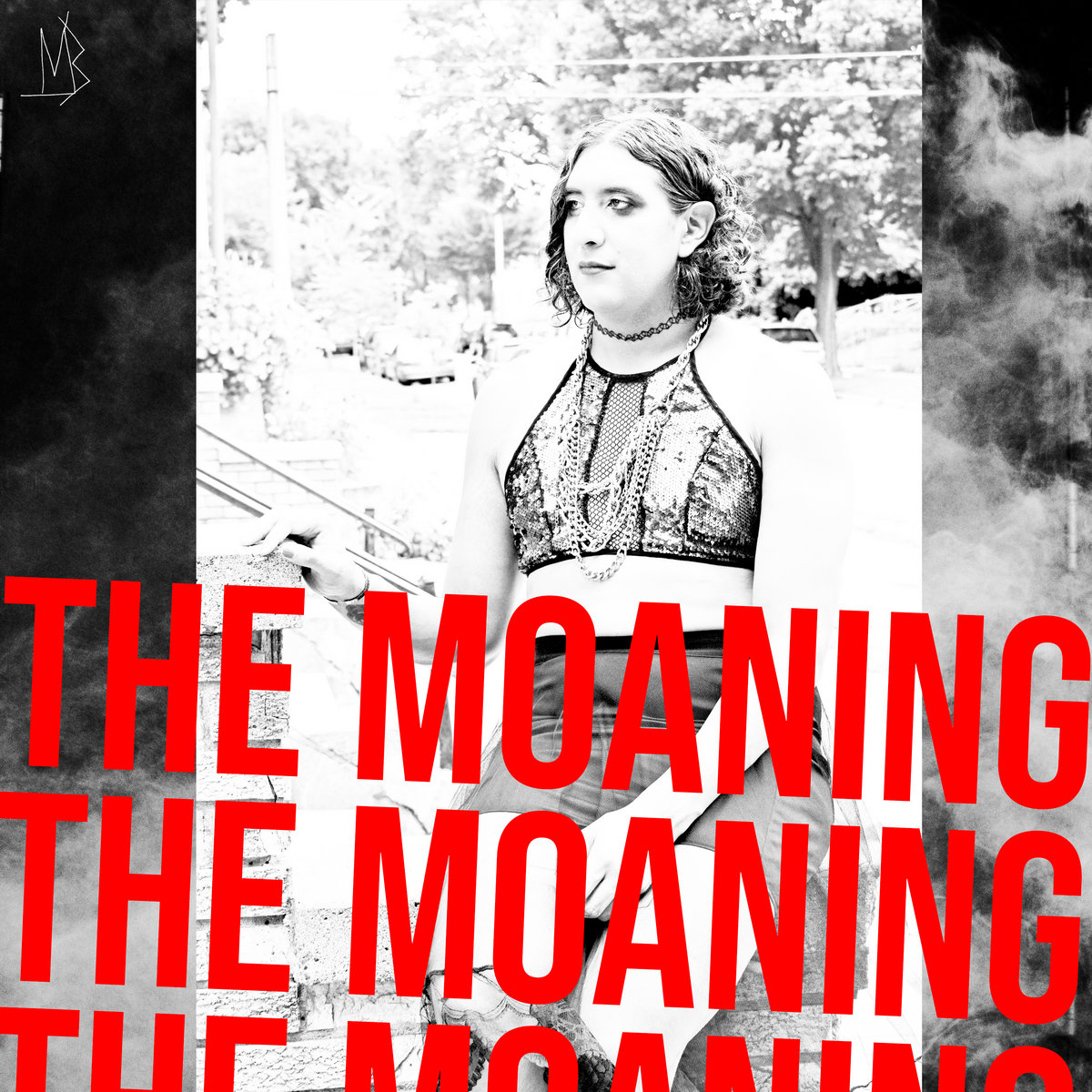 It took me a minute to fully get into Moodie Black, but everything clicked for me when they dropped their latest album earlier this year. I was pretty excited when I got an email about this latest track on Friday morning. The dark production here is wild, and Kdeath's ominous vocal delivery matches it perfectly.
Versions of my own skin laugh at this blueness through the filters of my influence, I can't defend
You pay me what I feel like is nothing, now you mock me, will I burn, am I anxious for your streaming time
Rap Noise babies in a packaging I'm privy to; boohoo, ownership is nothing now
I kinda have no idea what any of this means, but I also feel like I'm sort of grasping something. I'm afraid of saying what I think she's rapping about though because I don't wanna be wrong and sound dumb. I love the song though. This is the kinda track that has more depth and layers than a lot of artists' entire albums. I love it. Check it out and let me know what you think.
Gas Lighters by 
Psalm One
produced by 
Custom Made
I recently covered the latest BIG $ILKY album, and I really enjoyed it, so I was pleased to see more new material from Psalm One already. This track has a super chill, laid back instrumental. It's the type of beat that would put me to sleep if someone like Action Bronson was rhyming over it. Psalm One's performance is thankfully engaging enough to keep my attention. She killed that first verse.
Listen to the strings, they be singin' about my sentiments
Gentlemen ain't so gentle, I tickle 'em, rip they ligaments
Fickle ass politicians and simpletons keep me militant
Pistol whip all the ritualistic, and fuck your feelings, bitch
The hook is just as chill and slow paced as the beat itself, but she spits way more aggressively on the actual verses than I was expecting. The second verse in particular was way harder than I thought it would be.
I purchase a hundred rounds, a puppy to puppy chow, see I want it now
.38, 40 Cal, just shot a AR, and the shit was wild
Hold it down, hold it down; nigga, you helping or you hating now
Predator, predator, are you enabling or you raping? Wow
Give this track a listen and let me know what you think. I really enjoyed it, and I'm looking forward to a possible third BIG $ILKY project. This shit is dope.
HEYOKA by 
zeroh
This is yet another phenomenal single from zeroh. I think I'm still planning on covering his album from April even though I'm super late on it at this point. Stay tuned for that. Anyway, this shit is incredible. I love how jazzy and lowkey the production is here, and zeroh's reserved delivery matches it perfectly. He fucking spazzed on this joint.
Moonwalkin' with the gods in the garden of the ghetto
I know I'm 'bout to roll the bar out the barrel
On the ball, ballpoint to peril
That boy sharp, that part on the arrow
Will still fail, all skill pail when compared to it
I'm 99% sure I fucked those lyrics up, but whatever he said sounded tight as shit.
Think you bad? Better call for the devil
Find Lucy in a malt with the ball on the bezel
Compensatin' for the fall and the feather
On the scale feelin' small 'cause you are, little fella
Again, I think I misquoted those bars, but still. I think it's clear how I feel about this track. This dude is so fucking weird in the best way possible. I live for this shit. This song is dope af.
Holy War by 
Recognize Ali
featuring 
Vinnie Paz
&
DJ TMB
produced by 
B-Sun
Recognize Ali announced an album entitled Recognition on Friday, which is scheduled for release on August 21st this year. This is his third release of the year. I covered the first one with Verbal Kent, Dueling Experts, and enjoyed it quite a bit. I didn't get around to reviewing the album he dropped with Stu Bangas back in June, but I think I might have covered one of the singles. Anyway, the announcement of Recognition came with two singles, the first of which is this song, Holy War. I love the production from B-Sun, which somehow sounds smooth and very hard-hitting at the same time. Vinnie Paz fucking murdered that first verse too.
The seventh gate where you embrace the grace of Satan's arms
The pagan's horn and the sacred ages of Genghis Khan
The way Ali comes in right behind him is great. Every collaboration I've heard from these two artists so far has been great. I love whenever they work together. The scratches from DJ TMB on this joint were the icing on the cake. This song is super dope. Check it out.
Death Itself by 
Recognize Ali
featuring 
Apocalypse
&
Ill Bill
produced by 
Vago
Honestly, I like this track even more than Holy War. The production here from Vago is absolutely nasty. I love how dark and grimy it sounds. The percussion is super hard hitting too. I didn't recognize this Apocalypse person, but his name seemed really familiar to me when I saw it in the track listing. Maybe I've heard him on another project in the past and just don't remember. Anyway, he fucking killed that first verse. I was really impresssed.
Ask 'em what I did to cold when they told me I wasn't chill
Or how I crumbled mountains that think I'm over the hill
I stay on rappers' nerves, hate is what I make them feel
Makin' medicine sick, a pure pestilence to pills
Recognize Ali actually sounded a lot like Method Man to me on the second verse. I don't know if it's just me. His voice sounded like a slightly higher pitched version of Meth. Not in a bad way though. He sounds great here.
Fuckin' ridiculous what we do to the visitors
I rhyme with pride that's infinite, bitch, I'm sicker than syphilis
Ill Bill fucking slaughtered that final verse too. He fits over this dark production style like a glove. Now that I'm hearing this, I kinda wish he would rap over shit like this more often. He usually goes for those kind of bombastic, aggressive-sounding Army of the Pharaohs type beats. This shit sounds more grizzly though, almost like the score to a Horror film. He sounds crazy over this shit. He sounds like the main villain in the aforementioned hypothetical movie.
You a tough guy? I'll stick your fuckin' head up your friend's ass
Don't get gassed, I'll light you on fire, then laugh
Listenin' to the crackle of your burnin' shell
I'll prolly burn in Hell, and it would serve me well
God paid the devil with the same shit that got Vader's helmet split
Enough to thrash metal like a Kreator riff
Shot Reagan plus Nixon, he was a major dick
Enough cake to split if everybody contained them bricks
That closing line in which he threatens to make you boof a grenade was fucking insane. He slaughtered this shit. I need more material like this from him. The entire song is dope af, and definitely a major highlight for this week. Don't sleep on it.
---
This was actually a really great week for music. The past few weeks have been a little slow, so it was nice to get so much fire this time around. As always, if a song came out this week and I didn't cover it here, I either didn't like it that much, or I just didn't hear it. Let me know how you feel about these songs, and tell me about anything I may have missed.