I have pretty much nothing to say this week. My personal life is still in shambles. I did feel a little happy towards the beginning of the week for a couple days, but joy is fleeting. When it rains it pours y'all. At least I had some good music to distract myself from the perpetual anguish.
---
Sunday, August 23rd
extendo the clip by
killer kane
featuring
SeKwence
,
Lord Jah-Monte Ogbon
&
Lord Juco
I became familiar with killer kane recently when he had several placements on SeKwence's recent album, BLOOM. He provided my favorite instrumentals on that project, so I made sure to keep my eye on him. To celebrate reaching 600 followers on Soundcloud—I was number 600 btw—he pulled this star-studded loosie out of the vault for us. It's not exactly new to me because SeKwence was kind enough to send it to me at the top of the month. I believe it's available as a bonus track on physical versions of the aforementioned album, BLOOM. It was originally titled Fuck Ya Self if I'm not mistaken. Anyway, the beat on this track is really cool because it sounds like it samples the background music from one of those old Adam West Batman shows. It's really cool. It sounds like something CZARFACE would kill. Obviously MF DOOM would fit over it perfectly as well. SeKwence still has one of the weirdest voices I've heard, not only in music, but just in general. His opening verse is really dope.
That's easy money
I got dreams of smokin' dope somewhere it's sunny
Long removed from all the junkies that I know, but it's all love still
Just be aware that showin' love will get you fucked still
I suffer from the drugs still
I of course enjoyed Jah-Monte's verse as well, although I wouldn't say it's one of the best verses I've heard from him. He did his thing though. I'm really gonna have to check out more of Lord Juco's work though. I've really enjoyed all his features that I've heard so far, and he killed this shit. I really like his voice. He sounds perfect over this villainous beat.
Feds tried to bug us
Switch whips and run us
We one up, still laughin' at you
Put you through the funhouse
Shot fire when the sun out
Rollin' with a popped tire shootin' 'til I run out
I don't reload, keep it a kilo, find me under weed smoke
Countin' bread, you on that keto
The song is super dope overall. Lord Juco had my favorite performance here. Don't sleep on this one. It's great.
2020 B.C. (Before Corona) by
Mega Ran
produced by
DJ DN3
As the title of this track indicates, Random's pretty much just reflecting on how the entire year was thrown off course by the ongoing pandemic. I really like the production on this track, and the hook is fantastic. I'll always appreciate how Mega Ran's able to write encouraging and positive lyrics without being corny. That's really a lost art these days.
Everything won't go your way
But you keep the faith

Everything's gonna be okay
If you keep the faith
The way the verses are structured is pretty interesting. He takes a break after each tercet to leave room for about one whole bar of ad-libs. The first verse was dope, but the second one in particular is my favorite.
There's so much deception here
The government's warnings all etched in fear
All of this in an election year

We gon' talk about this for generations
How we the laughing stock of every nation
This is gonna be one for the ages
I really enjoyed the song, and I'll always be in awe of how prolific Mega Ran has been over the course of his entire career. Check this track out and let me know what you think. I fuck with it.
Monday, August 24th
Kovid 24 by
Cambatta
produced by
The Heretic
As of Monday, August 24th, Cambatta's LSD: Lunar Solar Duality is the best album I've heard this year, so I was absolutely ecstatic when I saw that he'd released a new song. I was even more elated when I saw that it was over TEN minutes in length. The Heretic's production here sounds like a descent into a spiral of misery, and it matches the content perfectly. The coughing ad-libs were a really nice touch from Cambatta too. That was dope. As anyone could've predicted, Cambatta's rapping here is absolutely glorious.
In your lowest light is when you glow the brightest
And when your soul is psychic there are no surprises
The poltergeist, I go for guidance 
Showed us in a global crisis, hopefully we'll know what Christ is
Alpha and Omega like the revelation holy scribe and
Every other omen ever wrote describes it
I fucking love it. Literally every single bar is a quotable line. This dude is special, man. I was hooked throughout the entire runtime of the track.
2020 is unfolding like it's
2012 and it's the shift from out the scrolls of Mayans
Bodies piled so high you'll need a goat to climb it
The buffet is all you can eat for the vulture diet
A flu is airborne like a locust flight is
Pandemic is a plague that Jehovah strikes with
I don't know the science, but I know that ain't a cold inside your nose and sinus
Homie, that's coronavirus
The song almost feels like a Horrorcore track just because Cam does such a great job of cultivating an atmosphere of sheer panic. The wordplay kinda goes into overdrive after about five minutes. Those references to DOOM, MacDonald's, Mick Foley, Batman, and V for Vendetta were all awesome, and that's just scratching the surface. After this section, he gets into Grand Number TheoRam territory while discussing Kobe Bryant's jersey number. The way he was able to relate all those themes of royalty during this portion fucking blew my mind. By the time he managed to fit a reference to Prince into that section I was scooping my jaw up off the floor. The song just gets doper and doper, man. It's really mesmerizing stuff.
George Floyd didn't have Coronavirus
But he couldn't breathe
He had a knee lodged where his neck bone and spine is
Derek Chauvin made sure his torso was lifeless
Held him down for eight minutes which coincided right back to Kobe Bryant
The other cops just watched with no excitement
All they got was props and no indictments
Murdered a man and got an overnight bid
Again, the song is over ten minutes, so there's a ton to dig into here. As Justin Hunte would say, if you haven't heard LSD, punch yourself in the face. If you don't listen to this song this week, die. Just kidding. Seriously though, don't sleep on this. It's dope af.
Supreme by
T.Lucas
featuring
Substantial
produced by
Substantial
T.Lucas & Substantial released one of my favorite extended plays of the year back in May, so I was happy to see that they're doing more work together. As soon as this track started I was afflicted with the coveted involuntary head nod. I love the jazzy, fast paced production here. T.Lucas' flow on this joint was insane too. I wish y'all could've seen my face the first time I listened to this shit. He fucking snapped here.
I had to pay my taxes, stayin' active
They relaxin', layin' back, I'm slayin' tracks
That main attraction, way way way way back
When I ain't even have a bed, I just laid on a mattress
This is some of the best Jazz Rap I've heard in a minute. This beat is phenomenal. It's impossible for me to listen to this song and not move. Much like Michael Jackson's Don't Stop 'Til You Get Enough, I need to dance whenever this beat comes on. I was of course happy to hear Substantial rapping on that second verse too. They both killed this shit. The way they reflected on the genesis of their respective careers was really fun to hear about. This is easily one of my favorite songs of the week. I think the song is dope af.
MURDER ON NORTHERN PARKWAY by
UllNevaNo
featuring
Illien Rosewell
produced by
Illien Rosewell
I believe this is the first single from UllNevaNo & Illien Rosewell's upcoming collaborative project, CONFIDENCE IS EVERYTHING 4, which is slated for release on August 27th, so I guess it'll be out by the time this post is published. Anyway, the first verse is handled by Illien Rosewell, and he had a really nice performance here.
I'm a rare breed
My bitch live care free
I might drop the top on the V
To let her hair breathe
I really like the way UllNevaNo came in right behind him too. He has a much more energetic delivery, so there's a nice contrast between their vocal styles here. I definitely enjoyed his verse more from a lyrical standpoint.
Alcohol seven point five
Peep what my pen's brewin'
They wavin' guns online
IT tech rappers have trouble shootin'
Overall, I think the song is really good. Both MC's kinda bring something different to the table, so I really appreciated that. I'm looking forward to the project. This shit is dope.
LOVE (DANGEROUS) by
Kembe X
produced by
Kembe X
,
Wolf
,
Opi Taylor
&
AC
Kembe X released one of my favorite albums of 2019, so I've been quick to check out everything he's dropped this year. I don't think this track right here is some of his best material, but I definitely enjoyed it. It sounds like there's a big Kanye West influence. His autotuned vocals also sound a lot like something Travis Scott or Young Thug would do. For whatever reason it just doesn't sound as flat as what they usually put out. When Young Thug & Travis Scott drop music, a lot of the time it sounds like they're just kinda walking into the booth without a plan and throwing shit at the wall until it sticks. With this song, it sounds like Kembe X actually planned things out and came up with specific melodies that he wanted to put over this beat. It doesn't sound like he's just riffing in the booth. It's a very polished track. It sounds expensive. It feels like there was a big budget behind it. I really love his vocal performance on this track. This shit is catchy as hell. Check it out and let me know what you think. I fuck with it.
GRNFTHR by
Spark Master Tape
produced by
Paper Platoon
I guess Spark Master Tape is just one of those artists who focuses more on releasing singles every other month than working on a full length project. I hope at some point he does give us a cohesive album, but I have been enjoying most of the songs he's released over the course of the year. This latest track isn't one of my favorites, but Spark himself referred to it as a "throwaway," so it doesn't seem like they put that much time and effort into it. The beat kinda sounds like an edited version of Trophies by Drake. I do like it though. Spark's rapping here isn't amazing or anything, but I enjoyed it to some extent.
I'm having flashbacks of hatchbacks in Vietnam
Post traumatic, a meth addict is hearin' bombs
Smokin' opium in tubes just like fallopian
Losin' hope again, my vision now dystopian
I actually started enjoying the song more after a few listens. For whatever reason, this song made me feel like a Spark Master Tape & ScHoolboy Q collaboration would be phenomenal. I hope they work together some day. Anyway, let me know what you think of this song. I fuck with it.
Honcho by
MC Eiht
featuring
Conway the Machine
&
DJ Premier
produced by
Ferhan C
This is the first single from MC Eiht's second album of the year, Lessons, which is scheduled for release on September 18th. I personally haven't listened to his earlier work, so I'm gonna try to catch up on his discography before getting to the latest record. I've only heard a handful of singles and features. This shit right here is really great though. The production is fantastic, and I love the scratches from Premier. I of course loved the opening verse from Conway the Machine.
We got guns like the military
Kill and bury all the opps until I fill a cemetery
You know the motto I smoke the gelato, lemon cherry
50 clip in every stick I carry, I'm a visionary
I seen this shit before it came to fruition
When I used to be recitin' my set while I was baggin' 'caine in the kitchen
Weighin' & whippin', I got shot in my head, I almost died
Bro, I came within inches, why I been stayin' relentless
MC Eiht sounded phenomenal on the second verse too. I think he had the better performance to be honest, but it's not like Conway got murdered. They complimented each other very well in my opinion. The song is hard as bricks. I fuck with it. Give it a listen, and let me know how you feel about it.
Tuesday, August 25th
Blasphemy by
Locksmith
featuring
Crooked I
produced by
D.R.U.G.S. Beats
Locksmith teased this collaboration a few days prior to its release, so I was pretty excited, and it honestly ended up exceeding my expectations. First of all, I really love this G-Funk inspired production from D.R.U.G.S. Beats. This instrumental is perfect for Crook's style. I feel like Locksmith doesn't typically rap over beats like this, but this worked for him beautifully. Also, the sample at the very beginning of the song is awesome. I gotta figure out what song that is because it sounds fantastic. Anyway, I really like Locksmith's hook on this track, and he of course slaughtered the opening verse.
I'm the lethal virus
I'm the black Persian dispersin' sermons through the desert, fuck Leonidas
I don't believe in titans, a mystery greek reciting's in need of a reassignment
You leave when I reach for my pen
As always, his flow and rhymes were on point. There's really nothing about his verse that I wasn't impressed by.
The fishbowl I was rowing in has eroded him
So I wrote it in with a stoic grin 'cause I won't pretend
I won't amend what is meant to be broken
Mentally loathing, lo & behold, stay afloat while you sink below 'em
Bestowing these stonings and throwing this life in these poems
And pouring the strife in these quotes, but under the knife for no one
A known threat to the threshold that your chest holds
A gesture of dissent sent this way, an obsessed soul
He snapped here. Crooked I's verse was just as good though. I really can't say who had the better performance because they both murdered this beat. I love the way Crook kinda had that color scheme going throughout his verse. I didn't really catch onto that until my second listen.
Never be another Tupac for sure
But I'm from the city of crips, bunch of blue Pac Shakurs
Hear me out, raps attract green 'cause I pack 'em with chloraphil
So much green I know how cappers who lamp in the forest feel
You wack and ignorin' skill
Crooked be rappin' 'bout his blackness with the passion of Lauryn Hill
Of course my favorite part of his verse was the part about killing cops.
My AR-15, it start talkin' to me
Shocked as fuck, grew some legs and start walkin' to me
Hopped in my lap, said "ain't you tired of cops killin' blacks?
You should use me to go and shoot a officer off of duty"
That shit was hard as fuck. Overall, I think the song is awesome, and it's exactly what I wanted from these two. I hope to hear more collaborations between them in the future because they knocked this outta the park. It's easily one of my favorites of the week. Don't miss out on this one. It's dope af.
Wednesday, August 26th
Customer by
Grafh
featuring
Jim Jones
produced by
Harry Fraud
This is the first single from Grafh's second album of the year, Good Energy, which is scheduled for release on September 18th. I liked Oracle 3, but my biggest issue with it was the inconsistency. It was clear that Grafh is a talented MC, but a lot of the songs felt like filler. That album did not need to be as long as it was. Thankfully, this newer project apparently only has 9 tracks, so hopefully that won't be an issue this time around. The Eric Bellinger feature has me a bit concerned, but aside from that it looks promising. Anyway, the production on this song from Harry Fraud is a very pretty. It sounds like a seaside breeze in the form of music. A lot of Harry Fraud's beats sound like that to me. The opening verse from Grafh was cool. I kinda didn't give a shit about the content, but he was rhyming very well. I've never been a fan of Jim Jones at all, but I didn't really mind his feature on this track. His hook didn't do much for me, but his verse was pretty cool. I like this track, but it definitely isn't one of my favorites of the week. I mainly like the production, but the rapping was not really bad. I think it's worth checking out.
Say the Name by
clipping.
This is the first single from clipping.'s upcoming album, Visions of Bodies Being Burned, which is scheduled for release on October 23rd this year. I kinda regret not covering There Existed an Addiction to Blood last year, so I'll try to be sure to cover this one. They've stated that it's not really a sequel, but more like a second half, so that's cool. I don't think this song is really amazing or anything, but I also wouldn't say it's disappointing at all. It's very satisfactory. The production is really cool; I think it's dope that they were kind of able to create a more abstract version of that Hyphy sound that Daveed is such a big fan of. The Scarface sample that they flipped for the hook is pretty awesome too. I feel like each verse from Daveed on this song is better than the last. His voice sounds perfect over this beat. The opening verse was cool enough, but his flow is much more impressive on the second one. The final verse is easily my favorite part of the song though, at least in terms of the actual rapping.
Swiss-cheesed a brother, already half-dead
Brain leaking out a hole in his forehead
Lobotomies like pills, get 'em for cheap
The party line, "crack kills," they trying to see
But this one more a hairline fracture
Leave the face painted, a mask for the hereafter
The way the beat evolves after this point on the song is really awesome too. I love how it gets so much more detailed and intricate. It's a pretty cool song. I wouldn't say it's the most creative or interesting thing clipping. have ever done, but I definitely enjoyed it quite a bit. I think it's dope as hell, and I'm looking forward to the album.
Fear of God by
Conway the Machine
featuring
DeJ Loaf
produced by
Hit-Boy
&
G. Ry
This is the second single from Conway the Machine's upcoming debut studio album, From King to a God. Obviously if you know me you know I'm a huge fan of him, so I'm gonna be all over that album when it drops. I believe it's scheduled for 9/11, but I may be wrong about that. Anyway, I was actually a bit apprehensive when I saw this song because I honestly think DeJ Loaf is terrible, but this shit ended up being pretty dope. Hit-Boy's production here is pretty phenomenal, and Conway of course murdered his verse.
Rappers actin' tough, showin' they fake aggressive side
'Til I see 'em in public, now they wanna contextualize
I heard niggas shot up your corner for a second time
Hit like two niggas, you pussy niggas have yet to slide
These verses is exercise, lately I'm feelin' like I'm the best alive
And this my first album, I just arrived
I hear niggas stealin' my lane, but we don't spit it the same
They say it's gettin' spooky, I hear niggas stealin' my slang
They tryna hang so they can get close to the book and just steal 'em a page
There's only one verse on this track, and then DeJ Loaf sings the outro. I really could've done without her on this song to be honest, but she didn't completely ruin it for me. I mean, she definitely tarnished it, but I still fuck with the song overall. I think this shit is dope.
MAKKE ALOT OF MONEY by
Spark Master Tape
produced by
Paper Platoon
New releases from Spark Master Tape feel kinda rare, so I was happy to see more than one song from him this week. This second track is even better than the first one too. I really like the production here. It feels a bit more traditional than what he typically raps over in my opinion. I generally associate his sound with the likes of ScHoolboy Q and A$AP Rocky, and maybe even early Denzel Curry. This sounds more like something that someone like Mick Jenkins would rap over though. It's a dope beat. Spark killed this shit too. I like the way the song is structured. The vocal sample that comes in after every quatrain is pretty cool.
I'm facin' hallucinations on stages of payin' agents
That patiently laid waiting to basically hate creatives
You see, the stage we're facing at the moment, it seems
To sell your worth you'll get a bezel and a fresh stack of dreams
I've seen people dismiss him as a gimmick due to his pitch shifted vocals, but he's a legitimately dope rapper. The dude is a very good writer, and his flow is smooth as hell.
I swear I ain't hating, just a hole where my heart should've been
Call me foolish 'cause we had a dream, and I called you friend
Call me foolish 'cause I fucked with you, put paper to pen
But I ain't foolish 'cause I love from the heart and they pretend
I think the song's really dope. Give it a listen and tell me what you think.
Thursday, August 27th
Don't Be Scared by
Thurz
produced by
Saxon
This song has one of my favorite beats that Thurz has rapped over so far this year. I think this beat is amazing. Thurz's flow on this one is crazy too. Crazier than usual, at least.
Independent still ascending 'til they gotta shoot me down because a nigga never blended
Stand up nigga, stand out right now, all we got is the present
Confident when I talk that shit, blame it on the first and 2nd amendment
My cousin said stop bein' nice, you ain't rapped aggressive in a minute
Anger with no direction is a menace, but I got a few targets
You a donor on your license, they sellin' organs over the white market
So we can chop it up, I'm too sharp to trust, damn, homie had heart, had to box you up
Tracking number on the package, hopefully the shit still pump
The hook is really great too, and he killed the second verse as well. Overall, I actually think this is one of the best songs Thurz has dropped in a minute. I feel like I say that every other week, but seriously. This shit is dope as fuck. Don't sleep on it.
What's My Drug? by
Ill Bill
featuring
D.V. Alias Khryst
produced by
Stu Bangas
&
Rob Viktum
I believe this is the second single from Ill Bill's upcoming solo album, which is called La Bella Medusa. I'm not exactly sure when that project is slated to come out, but I'm assuming it's some time next year. Anyway, this shit is fire. I feel like Ill Bill has had kind of a resurgence in the past year. He's been dropping a ton of dope shit, and slaughtering features. He starts spazzing out almost as soon as this track starts, and I actually didn't mind the sung hook from D.V. Alias Khryst that much. I usually really dislike his singing, but he wasn't bad here in my opinion. I actually think he sounded pretty great to be honest. The second verse from Ill Bill was even better than the first one.
God damnit, top savage
Pop magnums at opps and cops' badges
Conjurin' non-stop madness
Truck jewelry, heavy ice plus plenty Polo
Tuck the uzi, F be twice like the Fendi logo
Only built for Gucci links, snatch diamond rings
Clap .9s at pigs, snatch crowns from kings
Overthrow the empire, slay emperors
Ayatollahs'll end this war at a tremendous cost
His rhymes and flow were fire. He killed this shit. The production from Stu Bangas & Rob Viktum is relatively lowkey, but still pretty tense. Overall, I think this shit is dope as hell. Don't sleep on it.
Friday, August 28th
Gum in My Mouth by 
Butcher Brown
I believe this is the fourth single from Butcher Brown's upcoming album, #KingButch, which is scheduled for release on September 18th. The smooth instrumentation on this song is really gorgeous, and Tennishu's flow here is fantastic. It's not a super interesting song to me from a lyrical standpoint. I just think the overall atmosphere is very fun and entertaining. It's the relaxing, easygoing mood of the instrumental along with the breezy flow from Tennishu that had me hooked. I think the song's really dope. Give it a listen and let me know what you think.
Good Morning by
Black Thought
featuring
Swizz Beatz
,
Pusha T
&
Killer Mike
produced by
Sal Dali
&
Sean C & LV
This song is fucking amazing. I don't know what to say other than that it lived up to the hype. The production here is gloriously anthemic, and every MC on this song delivered a fantastic verse. I guess the one possible complaint is that the hook from Swizz Beatz is a little annoying, but I didn't actually mind it that much personally. The opening verse from Black Thought is superb.
Whole shit steady, we close-knit and deadly
As a heart attack, trust me, the pitbulls is petty
Already infamous, limitless, Getty Images
Vile temperament, you start shit, we endin' it
It's mad last wishes, gas mask kisses
The thin line between savants and savages
Your life could depend on the laws of averages
The difference between black and white is mad privilege
Pusha T really stood out a lot to me on this track as well. I think he fucking murdered this shit.
I got four million in homes three hours apart
Drug dealer tastes, I think I glow in the dark
I only do features to keep hittin' my mark
And show you motherfuckers you ain't good as you thought
And obviously Killer Mike snapped as well.
Just as soon as the sun rise, the night dies
You was building pyramids and African empires
Where pale-skin savages with straight hair and light eyes
Was still eatin' raw meat and barely could light fires
Before we ever sold cocaine, we civilized Spain
You are not the first Black man in the Mediterrane'
Shit, you lying to impress, you is just insane
I look at you with the disdain of an old shit stain
Honestly, he might've had my favorite verse. It's between him and Black Thought, but I'm leaning towards Mike. He had a ton of quotable lines. My only gripe is that the closing line of the penultimate quatrain doesn't rhyme at all. That's kind of a nitpick for me though. Overall, this is easily one of the best songs of the week. This shit is dope af.
Fight the Power (2020 Remix) by
Public Enemy
featuring
Nas
,
Rapsody
,
Black Thought
,
Jahi
&
YG
produced by
The Bomb Squad
This remix of Public Enemy's legendary single from Fear of a Black Planet was originally performed at the 2020 BET Awards. I don't watch BET or award shows in general, so I actually was not aware that this remix existed. I was pretty excited when I saw this in my subscription box, and it thankfully didn't disappoint. I'm really glad they didn't try to make a new, Trap version of the beat or something. It's just a bunch of new verses over the original beat, and all of them are fire. I'd say that my favorite verse came from Black Thought, but everyone else killed it too. Nas maybe had my least favorite verse, but he still did a really great job. Rapsody killed this shit too. She probably had my second favorite verse. The biggest surprise for me was probably YG. I was a bit apprehensive when I saw that he was featured here, but he actually killed this shit. I guess the reason he's been releasing so much wack shit for the past four years is that he just isn't really interested in making this kind of music anymore. It's not that he doesn't have the ability. He'd just rather go for generic club hits unfortunately. I actually thought he sounded a lot like Kurupt on this track, but maybe that's just me. Anyway, this is another major highlight of the week for me. I think this shit is dope af. Check it out.
One Americano by
Lulla HF
produced by
6th Floor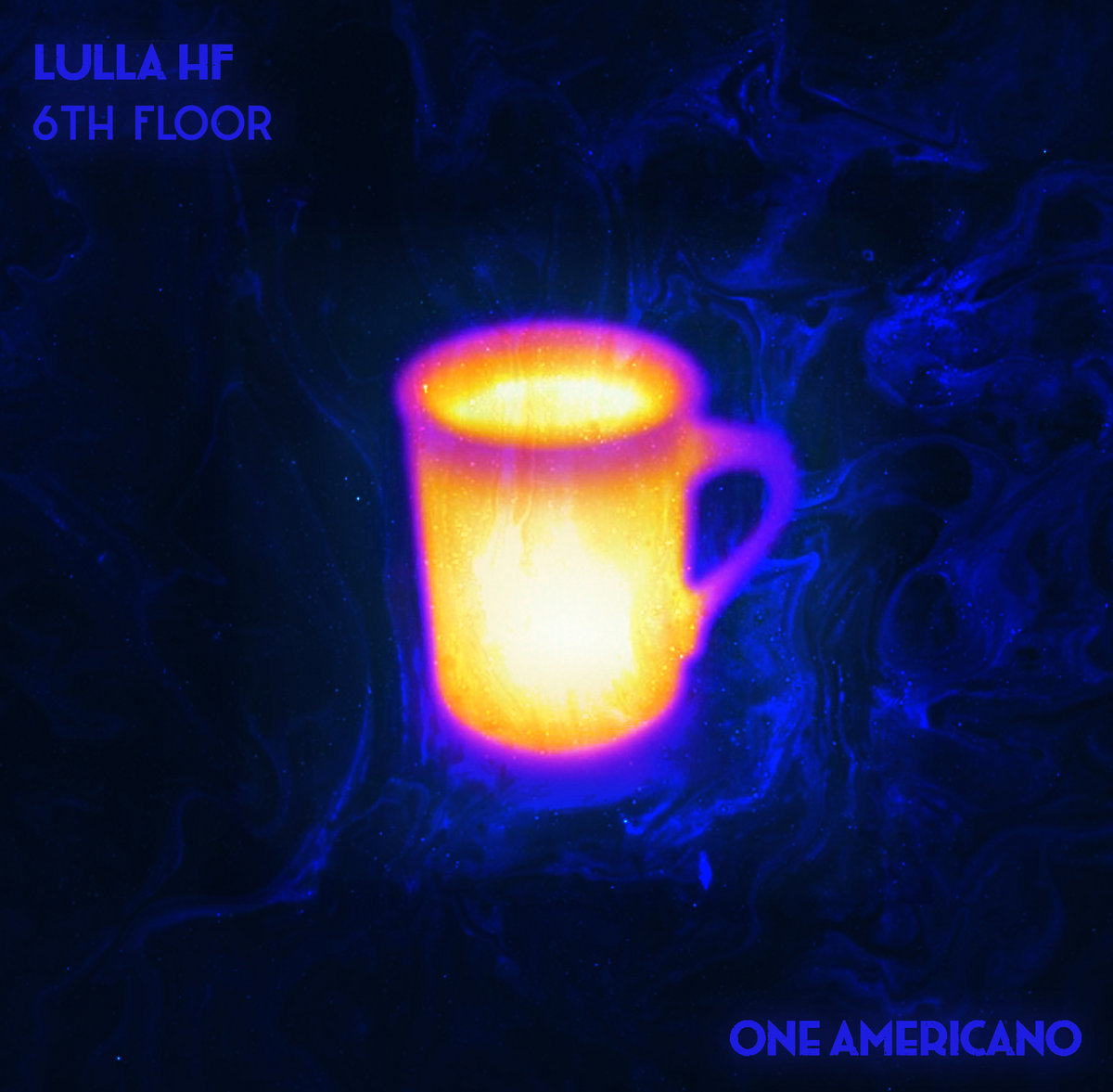 I believe this is the third or fourth song I've heard from Lulla HF, and it might be my favorite so far, just in terms of the overall sound at least. I really love 6th Floor's chill, breezy, laidback production on this track. The opening verse is really nice too.
Fuck whatever bread he get
I'll paraphrase Ms. Dynamite, how many dead from them baguettes
I've been here since Memorex
Is your Mrs. from Yonkers? 'Cause for that Ruff Ride she'll DM her X
The vocal sample that comes in during the hook sounds fantastic, and the second verse was even better than the first one in my opinion.
All I've got is dreams, lately I've been too broke
Kinda like Madlib working with them Blue Notes
I sit and pree the Hugo's with huge boats & Hublots
Like one day, who knows, I'll headbutt & chew nose
None of them are genuine, they're Pseudo's
Only time to mention him, kudos
I'm a zebra in a zoo, bro
Check this song out and let me know what you think. I fuck with it personally. I think it's dope.
Fade by
Takuya Kuroda
featuring
Corey King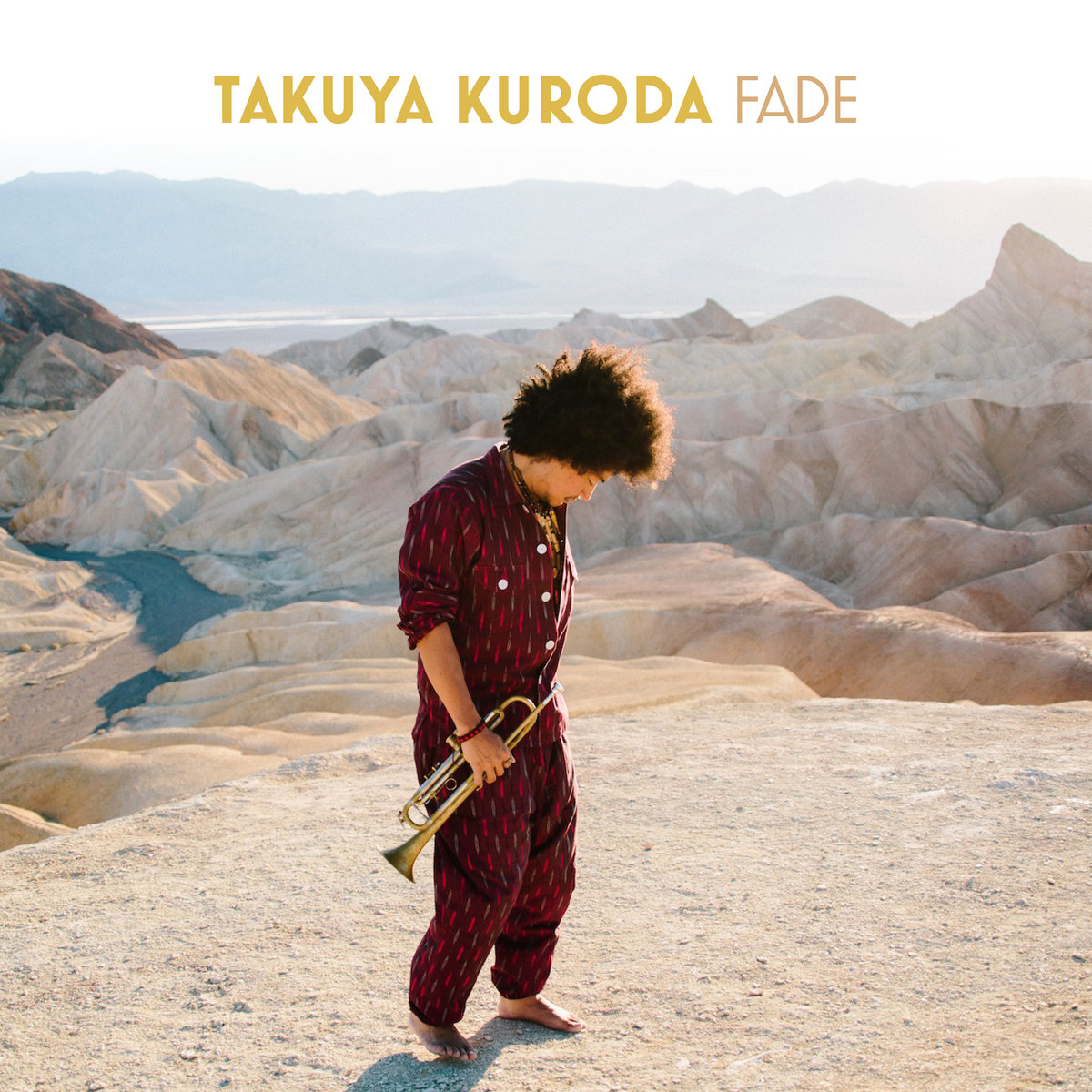 This is the second single from Takuya Kuroda's upcoming album, Fly Moon Die Soon, which is slated for release on September 18th. I'm not really well versed in Jazz music, so I'm not gonna be able to offer a very in-depth response to this track. All I can really say is that it sounds good as fuck. The production has kind of an Electronic edge to it, like something KAYTRANADA might do. The fluctuating trumpet notes evoke the image of an aurora in my imagination for whatever reason. The beat drops after about 80 seconds and the overall atmosphere at this point feels much more jubilant. The vocals from Corey King sound fantastic too. I think the song's dope as hell honestly. Don't sleep on this one.
---
Honestly, this was an amazing week for music releases. There were a shit ton of singles, and so many of them were genuinely amazing to me. It almost made up for the absolute turmoil in which my personal life is wallowing. As always, if a song dropped this week and I didn't mention it here, I either didn't like it that much or I just didn't hear it. Let me know what you were fuckin' with this past week. See y'all on Tuesday.