Today is Saturday, September 19th, and I haven't even started writing this shit yet. I don't think I've heard a new song that's dropped all week. I was so fucking depressed that I didn't even wanna do anything, so I might miss a few tracks that dropped, and this might not be up until Monday or maybe even Tuesday. We'll see what happens. Just bear with me y'all.
---
Tuesday, September 15th
Safehouse by
Small Bills
featuring
Fielded
This is the first single from Small Bills' debut album, Don't Play It Straight. Small Bills is a newly formed duo comprised of The Lasso & Elucid. I really did not see this collaboration coming at all, but I was pretty excited when it was announced. This single in particular wasn't exactly what I expected. The rapping from Elucid is exactly the kinda shit I knew he would deliver, but this production style has a very different atmosphere from what The Lasso typically does in my opinion. The beat is still pretty jazzy and funky, which is generally the kinda shit he's known for, but it's not quite as psychedelic or ethereal as the stuff I've heard from him in the past. This sounds a lot more lighthearted and upbeat. I could actually see someone like Action Bronson rhyming over this to be honest. That's not a bad thing though. I think it's a really dope beat. Elucid of course killed it too.
Pushin' through a paradigm where vision is a privilege
I'm the blackest satellite, patterns flashin', movin' my volition
A luxury is stillness for wellness of our children
And just because you have the force on deck doesn't mean that you should build it
I'm fairly certain that I misquoted nearly all of those lines, but I did my best to transcribe them. I don't fuckin' know. Fuck it. It don't matter. All you need to know is that the production is very funky and Elucid's writing is abstract and will have you hooked, as always. Unless you're not into that kinda thing. I am though. From what I could tell, Fielded just provided some ad-libs and light background vocals, which were cool. The saxophone part near the end of the track was really nice too. The main selling point of the song for me is really just Elucid's rapping. I'm not crazy about the repetitive hook, but it serves its purpose well enough in my opinion. It gets the job done. I think this is a really cool track, and I'm looking forward to hearing the full project. Again, it's called Don't Play It Straight, and it's scheduled for release on October 30th, so be on the lookout for that.
PROTOCOL! by 
Angry Blackmen
produced by 
Gary G Beats
This is the very first single from the Angry Blackmen's upcoming debut album, HEADSHOTS!, which, believe it or not, is actually being released by Deathbomb Arc. I remember them messaging Padlock Jones—the alter-ego and troll account I created when I was going through my psychotic episode—on twitter back in like 2018, and that's how I found out about them. I was immediately intrigued by their stage name and logo, which I found to be really awesome. Seeing their buzz snowball over the past couple years has been really cool, so I was really excited when I saw that they signed to one of my favorite record labels. I really did not see that coming, but I'm glad it happened. This shit is dope too. They really grew into their sound and developed their style. The loud, heavy, Electronic production is really cool. The opening verse from Quentin Branch was pretty nice. You can still tell he hasn't been rapping as long as Brian Warren, but he's definitely made a lot of improvements. The hook is pretty simplistic, but I actually like it a lot. I think it works really well. Brian killed that second verse. His flow was tight as fuck. I was hooked the whole time. Again, I'm really happy to see these guys gaining so much steam, and I can't wait to see how this album turns out. It's scheduled for release on October 2nd, so keep your eyes peeled for that.
Run the Block by
ElCamino
produced by
Stan da Man
ElCamino is releasing a project entirely produced by 38 Spesh on October 23rd called Sacred Psalms. This new track obviously isn't gonna be on that project, so I guess it's just a loose single that he felt like dropping. It's fire though. I actually think this is one of my favorite songs he's ever done. This beat is hard as fuck. I have no idea who Stan da Man is, but he killed this shit. ElCamino fucking slaughtered this shit too. This is some of the hardest shit I've ever heard from him. It really reminds me of AZ. It's probably because their voices are kinda similar. This shit is super hard though.
He was crushin' up his weed, 'bout to break down his wrap
I pulled out the grip slowly, then I blew off his hat
I had to clip his man too 'cause I knew he a rat
Nigga, let me take you to school, man, there's rules to the trap
You fools be thinkin' y'all could just hop up in the streets
Get jammed, that's when these niggas turn into police
Get shot, these pussy niggas turn to the police
Run the block, man, y'all pussy niggas better run from me
This shit is fire. I love it. It's definitely a major highlight for me this week. Don't sleep on it. This shit is dope as hell.
In Human Terms by
Brelstaff
Brelstaff dropped an excellent self titled album earlier this year, and I wasn't sure if he'd maintain that level of quality for a loose single like this, but he absolutely did. I think this song is amazing. If it made it onto that aforementioned album it would've been one of my favorite tracks. It's just a really lush, soft, relaxing, jazzy beat with a lot of different instruments being incorporated. It's a super pretty song. It sounds like a warm, pastel purple-colored hug. I love it. Don't sleep on this shit. It's dope af.
Wednesday, September 16th
GO'HEAD by
Nolan the Ninja
produced by
VIBSNDS
&
Nolan the Ninja
This is the lead single from Nolan the Ninja's upcoming album, TALK SOON, which is slated to drop on October 16th. I was a little disappointed in his project with Mello Music Group last year, and this track is cool, but it's pretty much on par with that project to be honest. I did like that album, and obviously I like this song as well, but I really just miss his old style a lot to be honest. I mainly enjoy this song for the production. It's still disappointing though because it's the kinda beat that would work really well if it had an amazing lyricist just tearing it to shreds. That's not really what Nolan does here though. I mean, he's rhyming, but, like… Nothing he says here is very interesting at all.
Couldn't say how many planes I've flown
Apple wallet lookin' healthy on it's Dulcé Sloan
I am other, don't compare me to clones, I do what they don't
And that's what I want, allow me to punt, can I kick it?
Beg to differ if you think you're different
Calculate with pure intention, you just want attention
God blessed me sumn special, so I'm givin' thanks
Say she wanna parlay, well, shit, I'm Desi Banks
His verse is cool in terms of the rhymes and flows, but it's just not gripping me lyrically. I really did not like that interpolation of LL Cool J's Jingling Baby. I hate that song, and I cringe every time someone reminds me of it. I know I'm coming off super critical here, but I do like the song. The beat is really cool to me, and I like his flow and delivery. I just wish the lyrics were more interesting. It's a cool track though. Let me know how you feel about it. Also check out that music video. I think the video's great.
Time's Up (Remix) by
Sampa the Great
featuring
JUNGLEPUSSY
produced by
Silentjay
This is a remix of a song that appeared on Sampa the Great's debut album, The Return, which was released last year. I was planning on covering it at first, and even though I ended up enjoying it to some extent, I ended up being somewhat disappointed in it, so I chose not to review it. I think if it was pared down to about half of its original length I would have enjoyed it much more. I do still think it's a good album though. Time's Up was one of the songs that I really enjoyed, so I was excited when I saw this remix. I think JUNGLEPUSSY is a really dope rapper, and for whatever reason I always forget about her when I'm having a conversation about talented artists, but she definitely deserves praise. Maybe I should cover more of her shit in the future. Anyway, this song is fire. I think I like it even more than the original to be honest. They both murdered this shit. Sampa's flow was fire, and I really love her hook on this track. JUNGLEPUSSY snapped too. I loved her performance here.
Makin' money off our pain, it must be the protocol
(929) 324-0120, if you need a pro to call I may be unavailable
I'm with Sampa and the future on a different timezone
This a legacy, the throne, rose petals at our toes
What you think I'm in it for? World tours? Fame? The glory?
They done hyped up the game so much, it's boring
She slaughtered this shit. Sampa's verse was great too. Don't sleep on this track because it's another one of the best songs of the week. I think it's dope as hell.
IDENTITY CRISIS by
Ed Balloon
Ed Balloon released my favorite non-Hip Hop album of 2019, so I was pretty ecstatic about this. It's the second entry in his #DollarAndRT series, and I feel a bit ashamed to say that I didn't catch the first episode when it dropped. I have caught up though. I'm pretty sure this is actually a recording of a live performance, so it's impressive that it sounds so good. I mean, to most music fans I probably sound crazy right now, but I generally dislike live performances because I think they sound like ass compared to the studio versions. Maybe a studio version of this track would be better, but this version sounds pretty fantastic to me. I love his voice so much. I think the main reason this works so well is that Ed Balloon can actually sing. A lot of singers can't sing, so he's kinda got an upper hand in that regard. I love the bubbly production here too, as well as the Francis & the Lights, Bon Iver-esque vocal effects. There's really not a single aspect of this track that I dislike. I can't wait to hear the next entry in this series. I like this one even more than the first one. This shit is fire. Don't sleep on it.
Mongolia by
Action Bronson
featuring
Hologram
&
Meyhem Lauren
produced by
Action Bronson
This is the third single from Action Bronson's upcoming album, Only for Dolphins, which is scheduled for release on September 25th. I didn't hear the second single he dropped, but apparently it was fire. I just don't really fuck with Action Bronson as a person, so I never make it a priority to listen to his music. I do like this one though. I think it's really interesting that he produced this track himself. I never would've expected him to get into production for whatever reason. It's not an amazing beat or anything, but I definitely do like it. It's super unique. Nobody else really raps over beats that sound like this. I fuck with it. The opening verse from Action is pretty tight. It feels really short, but I enjoyed it.
It's the jefe, Spanish women all over my body like I'm Machete, holmes
All I do is write these essay poеms
Let's get dusted at thе Mets game, holmes
Like sixteen handles, catch me swervin' in the left lane home
The second verse is performed by Hologram, who I'm not super familiar with. Unless I'm mistaken, the only other time I've ever heard him rap was on the first Flygod Is An Awesome God tape. His verse was cool on this track. I think him using "curry butt" as an insult is kinda lame, but it's not a huge deal. The final verse from Meyhem Lauren was a little disappointing to be honest. I'm also not crazy about him as a person, but I usually expect some very high quality rapping from him. I definitely think he had the best verse, but I was expecting him to completely steal the show, and I don't think he did that. I do still like the song though. I think it's pretty good. Check it out and let me know what you think.
Life Like Me by
Lil Pump
produced by
Bighead
I kinda forgot Lil Pump existed to be honest. After the over the top hatred his album got last year, he kinda just faded away. I personally never really understood why people hated him so much. It's obvious that he's not taking himself seriously and is just trying to be a parody of all the dumbest aspects of Hip Hop. Well, I mean… It kinda seemed like he was trying to be a parody at first, but after a while I kinda realized that he's genuinely just that dumb. I just don't understand why people let Lil B do it and then lose their minds whenever Lil Pump does anything. If people brought up the fact that he's a Columbian dude abusing the N word constantly, then I'd understand the hate. Nobody brings that up though. Don't get me wrong; I agree that the majority of his music is bad. I just don't care. With that said, I think this song is fire. It is a little sad though because it's not what I typically like from Lil Pump. He sounds too good here. He doesn't sound as sloppy and hilariously bad as he did before. This is genuinely good. The lyrics aren't hilariously bad anymore. They're just generic, which is disappointing. It's really just his flow and the way he rides the beat that makes the song so entertaining. Nothing he says is funny or interesting. It's literally just the flow that stands out. I fuck with it though. Let me know how you feel about it.
Thursday, September 17th
Mother's Nature by
Thurz
featuring
Damani Nkosi
produced by
ML3
This song was recorded on the 24th anniversary of 2Pac's death, and there's a super strong Pac influence all over this track. If Pac was still making music today, he would sound right at home over a beat like this, and the content is heavily reflective of all the things he stood for.
Some say the blacker the berry, the sweeter the juice
The darker the flesh, then the quicker they shoot
A no-knock warrant, kick in the door with they boots
They want us set against each other, child support is the noose
Same tree got the roots, bearing similar fruit
If Eve bit from the Apple, she'd prolly jump from the roof
As you can see already, the strong is inspired by Pac's famous single, Keep Ya Head Up. The hook interpolates the same Pac lines that were sampled on Rapsody's closing track from Eve. The second verse is performed by an artist named Damani Nkosi, who is a member of a group called HARRIETT along with Ill Camille. I've definitely heard of Ill Camille, but I wasn't familiar with him or the group, so it was cool to find out about that. His verse was really good too. Check the song out and let me know what you think about it. I fuck with it. It's dope.
anyway by
Airøspace
produced by
beatboxbandit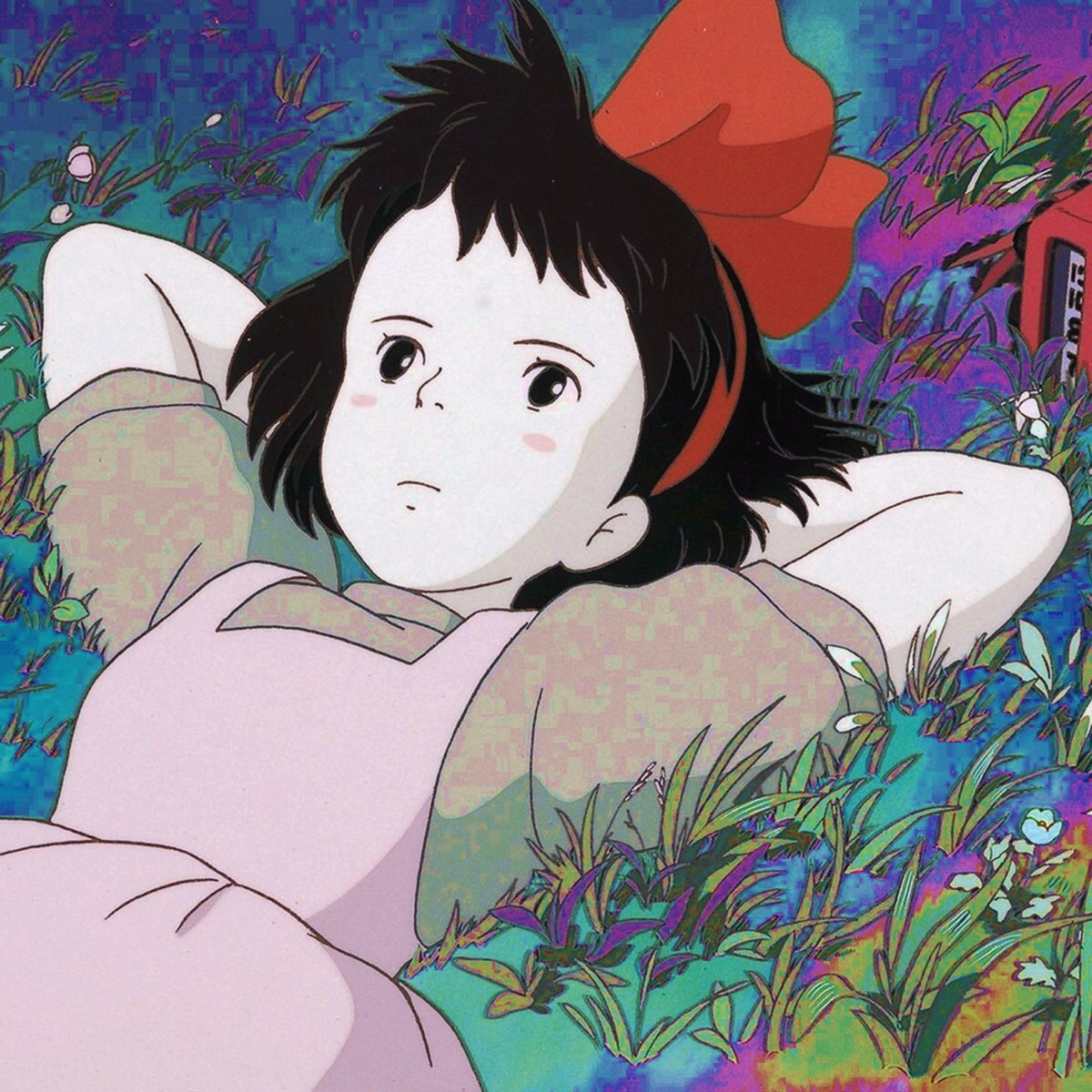 This is a super short song, but it's actually fire. I think the somber, melodic production here is phenomenal, and I love hearing Airø let his soul bleed over it. I mean, it sucks ass that he was clearly in a very dark place when he made this, but if you've been following me on Twitter you know shit has been super rough for me lately too, so it was nice to not feel like I was being dramatic or a weirdo when I heard this. It made me feel less alone. I think everything about Airø's performance here is fantastic, and this might actually be my favorite track from him. His flow, delivery, and writing are all perfect. The song is under a minute long, and it left me wanting more, but it's not like it was only 6 bars or some shit like that. He was rapping. He spits a full verse here. It just ends very abruptly. I think it's awesome though, and I always appreciate when an artist gets so personal that I feel like I'm there with them in that moment. This is easily one of my favorite tracks of the week. Don't sleep on it. It's dope af.
Richard Pryor by
Pink Siifu
&
fly anakin
produced by
Playa Haze
This is the second single from Pink Siifu & fly anakin's upcoming collaborative album, FlySiifu, which is coming out on November 13th. I enjoyed the first single, but I honestly think this one is way better. Playa Haze's smoove, chill, smokey, dingy production is really tight, and Pink Siifu killed that opening verse. While listening to this track, I realized that his voice actually kinda sounds like Curren$y. The main difference is that Pink Siifu is actually an interesting rapper.
In hindsight, Ima prolly die like this
Step out fly, bumpin' Me & My Bitch type fit
Shoes all white, the forces, but Nelly say
This for day ones, niggas, and A1's type shit
His flow was smoove as hell. anakin sounds perfect over this beat too. I would definitely say that Pink Siifu impressed me more than fly anakin personally, but they were both very good. This shit is dope. Give it a listen and put your thoughts on it in the comments below.
Something in the Water by
Saba
featuring
Denzel Curry
produced by
Nascent
,
Nahum
&
daedaePIVOT
I guess this is one of the first singles from Saba's upcoming third album. Or maybe it's just a loose single that he felt like putting out. I don't know. His CARE FOR ME album from 2018 got a shit ton of critical acclaim, and I think it's a great album, but I was still slightly disappointed when I heard it because I like his first album more. They're very close in terms of quality though. It's just a personal preference. Anyway, I don't think this track is amazing or anything, but I do really like it. I think the production is really dope, and I love the way Saba flowed over it. That line where he said something along the lines of "I'm good in the hood like vaginas" was pretty questionable to me, but aside from that I enjoyed his opening verse. The hook is nothing special, but it serves its purpose well enough. Denzel's verse was just okay to me. I thought he had some cool lines in there, but I just wish his flow was a bit more original. Lyrically, I think he actually started off really well, but I kinda lost interest as his verse progressed. It's still a very good song though. I fuck with it.
Mrs. Whoever by
Saba
I was expecting this song to be a lot better than the preceding track, but I'd actually say it's about equal in terms of overall quality. I think it's better sonically though. The production is really nice, which is impressive since he made the beat himself. I also think his melodic delivery sounds great. I just think a lot of his similes were pretty weak. Saying he feels pressure like a diamond and has his arm around a girl's waist like a belt just feels very unimaginative and on the nose. It's not a super big issue though. The shit still sounds good. I don't think the hook is amazing or anything, but it's certainly enjoyable enough. The content of the song isn't particularly interesting to me either. I just think this shit sounds really good. It's a pretty tight track. Check it out.
Smoke & Mirrors by
Elzhi
featuring
Monica Blaire
produced by
JR Swiftz
This is my favorite single from Elzhi's upcoming album so far. I think this shit is amazing. It's easily one of my favorite songs of the week. Actually, fuck that. This is easily my number one favorite track of the week. Everything about this track is phenomenal to me. This beat from JR Swiftz is incredible. It's such a heavenly sounding instrumental. This actually sounds like it should be an album closer to me. I think this would make an amazing outro. It just sounds so triumphant and gorgeous. I think it's actually the first song on the album though, and that works too. I love the way Elzhi was flowing over this beat. He slaughtered this shit. The vocals from Monica Blaire are glorious as well. Do not sleep on this track. It's dope af.
Friday, September 18th
12 Problems by
Rapsody
produced by
Don Cannon
&
CuBeatz
This single is apparently from an upcoming Roc Nation "Social Justice" compilation album, so that should be interesting. I don't know if I'll be covering it—probably not—but this song is pretty dope. I'm not crazy about the beat, but I don't really think it's bad. It's just kinda generic to me. It's not what I would expect Rapsody to spit over though, so I guess it's cool for her to kinda switch things up here. Basically, the song is about how Rapsody has 99 problems, and 12 is the biggest one. I think that's a really cool way to flip that Jay-Z song. She had some really nice lines in there too. It's far from my favorite Rapsody song, but I think it's worth checking out if you're a fan. It's dope.
hooligan by
Baby Keem
produced by
Oogie Mane
,
Jahaan Sweet
,
Pilgrim
&
FaxOnly
This is one of two singles that Baby Keem dropped on Friday. I didn't care for the other one, but this one is dope to me. I don't think Keem is an amazing rapper or anything, but I typically like his delivery and he sometimes has some really entertaining lines. I think he's got a knack for making really catchy melodies too. Sometimes his vocal delivery annoys the fuck outta me, but on this track I enjoyed it quite a bit. None of the lyrics really stood out to me personally, but I just really love this track sonically. The production is fantastic, and the hook is catchier than COVID. Check the song out and let me know what you think.
---
Gotdamn. I have no idea how the fuck I did that, but I somehow got through all the songs I had queued up. I probably missed some shit though, so let me know what you've been fucking with. If I didn't mention something here, I either didn't like it that much, or I just didn't hear it.