This extended play was released on May 7th this year. This is actually the second EP that J57 has dropped this year. The first one came out on February 6th I think. It's definitely one of the best EPs that I've heard this year, so I'm hoping that this one will be just as good, if not better. I'm more familiar with J57 as a producer than as a rapper, but from what I've heard he's pretty dope. I love his beats though. He produced the opening track on the final album from La Coka Nostra as well as the opening track from Westside Gunn's second Hitler Wears Hermes tape. Anyway, just like with the first EP that J57 dropped this year, the entire project is self produced. I think this is gonna be great.
i. Operation Ivy
Hmmm… I'm not crazy about the sung hook on this track. It sounds a little too Poppy. Well, I guess it's more Rock-ish. Huh… I'm actually kinda surprised by how much I don't like this. I really wasn't feelin' his singing on the first verse. At least the production is really great. The weird sound effect that comes in after the second recital of the hook is cool. It sounds like if a wolf was trying to howl along with the song. Thankfully he actually starts rapping for the second verse. I really want to like this song more than I do. I love the production, and the second verse is dope. However, I just can't really get into it overall. I'm not feelin' the singing on the hook or the first verse. I definitely think everyone should give it a shot though because it's certainly not a bad song. A lot of people would probably like this. It's just not my cup of tea personally. It's decent though.
ii. Kit Cloudkicker featuring 
Von Aizen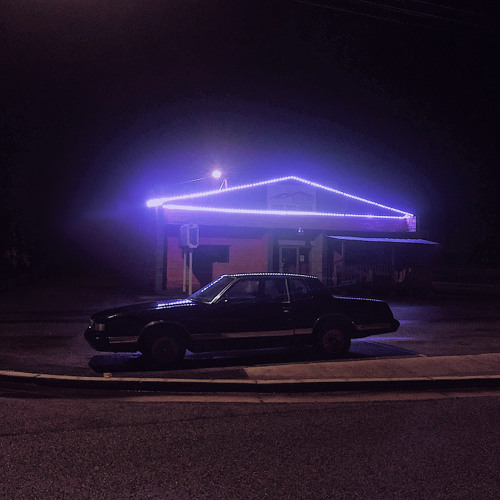 This beat has an Electronic influence. I actually like the singing at the beginning of the first verse. I think that's J57 on the first verse. He just name-dropped the melon. That's funny. His flow is awesome.
It's Quentin Tarantino meets Fantano, or just me & Von
This shit is really awesome to be honest. I love this. The beat's great, and J57's flow was fantastic. It's really fun to listen to. I wasn't crazy about the second verse from Von Aizen, but he didn't ruin it. I just wasn't as impressed by his flow, and the filter they put on his voice didn't sound very good to me. They thankfully removed the filter after the first few lines. There was another reference to the melon in the second verse, which was cool. I wish I could get to the point where artists were name dropping me in their songs like him and Myke C-Town. That's my goal in life: to be referenced by a Hip Hop artist in a song. The song has to actually be good. It'd probably be dumb though. They'd probably rhyme my name with "dick hard" or something like that. Whatever. Anyway, I think this song is really great. I love the production, and J57 killed it. This shit is dope af.
iii. I Don't Text or Like the Phone (Skit)
This song kinda sounds like an extension of the previous track. It has a similar melody. I'm not really sure why this track was labeled as a skit because it's actually just a short song. It's actually my favorite track on the whole project so far. I really like the hook a lot. His singing sounded a little flat at first, but for some reason I still really enjoyed it. His singing in the middle of the verse sounds really awesome. As you can probably tell from the title, the content of this track is kinda similar to that of his previous EP, Anti-Social Media. I think this song is awesome. I don't really have any issues with it. I love the hook, and the verse is fantastic. This shit is dope af.
iv. State of Grace
The beat on this track is pretty cool. J57's flow is absolutely stellar on this first verse. He killed that shit. The fluidity of his flow makes his rapping really fun to listen to.
Oh no no
I'm studying these things that they don't know
The mindless power moving mountains
Like we Tony & Manolo
I couldn't really tell if he said "the mind is power" or "the mindless power." It's probably the former to be honest. Fuck it. It doesn't matter. I don't like the beat on this track quite as much as the others, but it's still really good. I really like the hook too. Fuck, man. It's gonna be really hard to choose a favorite song. This shit is awesome. Oh fuck. He snapped on that second verse. Goddamn. Okay, yeah. This is definitely my favorite track so far. This is fucking awesome. He murdered that second verse. This is another fantastic track that I have zero real issues with. It's dope af.
v. Neo-Renaissance
This track is just a short instrumental interlude. It's only about 40 seconds long. It's a pretty simplistic beat too. There's not a lot going on. I feel like it'd be really fun to get high too though. It's a cool track. It's nothing special, but I enjoyed it. I think it's pretty good. It's definitely the most inessential song on the project, but I like it.
vi. No Words featuring 
Lana Shea
The beat on this track is really great. J57's flow on the first verse is pretty nice. That reference to Main Source was dope. I wasn't crazy about his singing before the first recital of the hook from Lana Shea, but it wasn't too bad. The hook from Lana Shea isn't amazing or anything, but it gets the job done. I'm glad J57 got her as a feature instead of trying to sing it himself. His flow on the second verse was nice. This is another good track. I like it more than the previous one, but it's not as superb as some of the other tracks. I still enjoyed it quite a bit though. It's dope.
vii. VOLTAIRE.
The beat on this track is pretty nice. The way J57's rapping is really nice on this first verse. Lemme rewind a little bit. The song starts with what sounds like a little girl describing who Voltaire was. Once J57 actually starts rapping, he basically implies that he is the reincarnation of Voltaire.
I brought the quotables thinkin' like there was 10 of me
Takin' xanax satanic manic, while I manage to brandish weaponry
Stop the planet; back reversin' gravity, so they could never step to me
Step to me? They would do regrettably
I think I may have misquoted certain parts of that quatrain, but hopefully I got most of it right. The first verse is dope. He had some nice words for Nipsey Hussle at the beginning of the second verse. At the end of the song he bragged about being independent and owning his own masters. It's funny how mainstream artists would probably brag about being signed to a major label. Anyway, this is another dope song. It's not super amazing or anything, but I enjoyed it quite a bit. The beat was good, and J57 rapped well on both of the verses. This shit is dope.
---
This is another great EP. I think the previous one was better, but I still liked this one a lot. There was only one track that I didn't really care for, and it wasn't even really bad. I think J57's actual rapping is more impressive on this project than it was on Anti-Social Media. That project was more consistent in my opinion, but at the same time, it was only 4 tracks, so there was far less room for error. This is still a great project. I don't have any consistent gripes with it. I think it's dope.
Favorite Song: State of Grace
Least Favorite Song: Operation Ivy
81