This album was released on August 16th this year. I've been kind of dreading this review, mostly because I really don't want to listen to an hour of Young Thug music. However, I don't think this will be a bad album. I've never really been super into Young Thug, but I keep giving him a chance because there's usually at least one song on each project that I like. Even that bullshit ass Slime Language project has one song that I like. To this day, the only project from Young Thug that I can say I like overall is his Young Martha collab with DJ Carnage. I've seen a lot of people say that this is Young Thug's best project so far, but they said the same thing about Jeffery, which I don't really like, so I'm not getting my expectations up too high for this. I'm sure there'll be some material on it that I like though.
I ended up feeling exactly how I thought I would. This is an okay album. I definitely think it's some of Young Thug's best work. There's not a lot of material here that I think is bad. I actually liked a slight majority of the songs here. Overall, I kinda feel exactly the same way that I felt about Jeffery. I'll talk about the songs I liked first before I discuss what I disliked. The album starts off with Just How It Is, which is produced by Wheezy & Nick Mira.
I feel like this song has a really abrupt start, but it's not really a big issue for me. I like the beat a lot, but it sounds really familiar to me. I think it might sample a song I've heard before, but Genius doesn't have any samples listed. I think Young Thug's voice sounds really good over it, but nothing about his actual verses on the song does much for me in terms of his flow or lyrics. Not that I expected his lyrics to be good. I like the song, but I feel like it'd be a lot less boring if it had an interesting feature. Young Thug doesn't really associate with many artists that I actually like though, so it's probably for the best that he didn't get some wack ass rapper to spit over this shit. I don't think either of the verses on this song are that good, but I like the beat, and the hook is dope. That's really as much as I can hope for from Young Thug to be honest. This track somehow feels like it lasts way too long even though it's just under three and a half minutes. I just wish his delivery was a bit more varied because it gets old pretty quickly. I still like the song though. It's pretty good. The next track that I like is a single called Hot.
I think the beat from Wheezy is pretty great. Gunna is such an uncanny clone of Young Thug that I legitimately thought this was a solo track the first time I listened to it. I think he sounds alright, but goddamn. The hook is cool, but I just wish the melody wasn't so repetitive. I think Young Thug sounds really good on the second verse. Overall, I think this track is a little better than Just How It Is, but neither of them are amazing or anything. Young Thug actually ended up releasing a remix of this song with a Travis Scott feature.
I actually don't care for this version of the song at all. Travis' verse isn't particularly bad. It just feels really pointless. He doesn't add anything to the song or really do anything that differently from Young Thug & Gunna. It also makes the song way too long. The beat is already admittedly very repetitive, so it gets old really quickly, and extending it even more to add this unnecessary verse just makes it even worse. The original version is cool though. I fuck with it. The next song that I like is called Surf, which I think is the best song up to this point on the album.
I really love the beat from Pi'erre Bourne; it somehow sounds aquatic, but I can't explain why. The hook doesn't really do anything for me, but Young Thug's flow and delivery sound really great on the first verse. I try not to pay too much attention to the actual lyrics whenever listening to Young Thug these days, but every now and then he'll say something so strange and questionable to me that I can't help but take note of it, and this is a prime example of that phenomenon.
Shawty pussy so tight I had to finger her shit with a stick
Once again, Gunna's inclusion on this song is absolutely pointless. He sounds exactly like Young Thug, and he even kinda imitates his flow and delivery at the beginning of his verse. I don't mind his presence too much though. The song is dope. The next song I like is called Lil Baby. I don't really have much to say about it. I just think the beat from Pi'erre Bourne is good, and I really like the hook. The actual verses on the song aren't very good to me, but the production and hook make it enjoyable for me, although it is a little too repetitive for my taste. It's a cool track though. It's definitely not a favorite of mine, but I like it. The next highlight for me is called What's the Move.
I think the song has a more R&B-ish atmosphere than pretty much every other track. I really love the beat from Chef & BLSSD, and Young Thug's hook is pretty great. The first verse from Lil Uzi Vert was surprisingly decent to me, which was a relief. I was expecting him to ruin the song, but that thankfully wasn't the case. I actually think this is one of the best tracks on the project. Honestly, I think Young Thug's verse ended up being worse than that of LUV, but it's not bad. The song is still really good, mainly because of the production and hook. It's dope. Shoutout to AWGE for that dope ass music video too. Everything AWGE does is awesome, man. I think A$AP Rocky has really fallen off musically, but as far as visuals go he's one of the best artists in Hip Hop right now. Anyway, Jumped Out the Window is the next highlight for me. This is easily one of the best songs on the project. That beat from Supah Mario is absolutely stellar. It's so fucking hard. I love it. The hook doesn't really do anything for me, but I really like the actual verses. It's really just the beat that makes the song so fucking good to me. It's amazing. The song is dope af. I also like Cartier Gucci Scarf; the production from Jayrich Laplaya & Prezzley P is pretty good. I'm not crazy about Young Thug's squeaky vocals on the hook, but I really like how he was channeling the cookie monster on the first verse. I think it sounds really good. I also like the featured verse from Duke, but I kinda wish he didn't completely emulate Young Thug's flow. The song is still good though. The next song I like is called Circle of Bosses. The production from Wheezy & Nils Noehden is great. The hook from Quavo is alright, and the first verse from Young Thug is cool. I actually kinda like Quavo's verse too, but Young Thug sounds a lot better to me. It's a pretty good song, but it's followed by my favorite track on the whole album, Mannequin Challenge. Honestly, this might be my new favorite Young Thug song. The production from J. Cole & T-Minus is really good, and I love the hook from Young Thug. His flow on the first verse is great too. The beat gets even better as the song progresses, which was a nice change of pace; it's nowhere near as simplistic and repetitive as a lot of the other beats. It's actually detailed and layered. Honestly, Juice WRLD's verse was actually pretty good to me. I think his music is terrible personally, so I didn't really feel anything when everyone was mourning his death, but this was a relatively impressive performance. There's really not a single aspect of this song that I don't like. I think it's amazing. It's dope af. The last song I like is actually the final track, The London.
This was the first and only single I'd heard prior to listening to the full album. The production from T-Minus is really great, and I actually really love the hook from Travis Scott too. I think J. Cole's verse was really good, although it was kinda strange hearing him with autotune. Young Thug's verse sounded pretty good too. There's really not a single aspect of the song that I don't like. I think it's dope af. Those are all the songs I like. Now I'll talk about the 9 tracks that I didn't really care for. Thankfully, most of them aren't really bad to me. I just wouldn't ever wanna listen to them again. Sup Mate is the second track on the album, and I think it's okay. The beat from DY & ATL Jacob is fucking fire. I don't even mind the simplistic intro from Future on this song. However, the hook is boring as hell to me, and I think Future's verses on this track are fucking terrible. I kinda like Young Thug's performance on this track, but Future has too large of a presence for me. He really ruined the song. Again, I think it's an okay track overall, but I'd never listen to it again because the only aspect that really stands out that much in a good way is the production. Ecstasy is pretty goddamn mediocre to me. I think the production from DY & 12Hunna is really great, and I don't even mind the first verse from Young Thug. I think the chants on the intro sound pretty lame, but the hook itself is okay I guess. While I was listening to the song for the first time, I pulled up the tracklist, and when I realized that MGK was featured on this song I literally said "Oh noooooooo" out loud. I had forgotten that Young Thug altered the song after it was initially released just to ruin it with this lame ass verse. It's so fucking corny. I can't take it seriously at all. He really ruined the song for me. I think it would've been an okay song if it was a solo track, but MGK's goofy ass really fucked it up. Track five is called Light It Up, and I think it's okay. I just think the beat from Pi'erre Bourne kinda sucks. I'm not into the hook either, but Young Thug sounds surprisingly great on the first verse in my opinion. I like his flow a lot. I just really wish the beat wasn't so repetitive. I got bored listening to this song. He really lost my attention during the second verse unfortunately. Aside from the production, I don't really think the song is bad at all. It's just that nothing really stands out enough for me to want to return to it. It's an alright song though. Same goes for Bad Bad Bad. I think the beat is fire. Young Thug's delivery during the hook and first verse is so similar that I can't really differentiate between these two parts of the song. Lil Baby's feature didn't add anything to the song for me, but I don't really mind his presence that much personally. The production is really the only aspect of the song that stands out. I kind of enjoyed the song, but I'd be lying if I said it had any replay value for me. I really just like the beat. The 10th song is called I Bought Her, and I think it's pretty mediocre. The hook is wack, and the beat from DJ Durel & Wheezy is very generic in my opinion. I think Young Thug's performance on this track sucks, but Duke actually sounded really great on the second verse to me. He saved the song from being completely wack. It's still mediocre to me though. I feel the same way about Big Tipper. The production from Southside & PVLACE is really dull to me. The first verse did absolutely nothing for me, and I don't like the hook either. The Lil Keed feature is completely unnecessary because he's yet another clone of Young Thug. It's really bizarre to me how almost every single artist that Young Thug has signed is just a clone of himself. I think the song is boring as fuck honestly. There are only three songs on this project that I think are legitimately bad. The first one is called I'm Scared, and it's the most tolerable track out of the trio. I'm really not a fan of the production from Pi'erre Bourne, and I think Young Thug's squeaky voice sounds really bad over it. 21 Savage's verse was surprisingly decent. I think his flow is pretty good, and he actually had a line that I thought was cool.
This ain't middle school; when you sucking on me, please include the balls
That line was funny as hell. Unfortunately the final verse from Doe Boy did absolutely nothing for me. The song is wack overall. The penultimate song on this project is called Boy Back, and it's fucking terrible. I think the beat from DJ Mustard, Pitt tha Kid & Felix Leone is legitimately great, but… WHY the fuck is Nav here? He's so fucking bad, man. His hook is fucking God awful.
Got rackity rack rack racks in my knapity sack sack sack
Ever since Tap Tap Tap, I feel like the brown boy back back back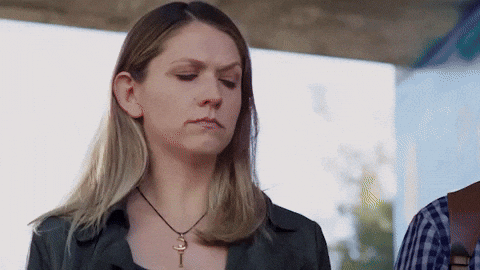 For whatever reason Young Thug decided to give him a full verse as well. It's basically a Nav song featuring Young Thug. It's fucking awful. It's not the worst song on the album though. No, the worst song is easily Pussy. There's not a single aspect of this song that is even remotely enjoyable to me. The production from Southside & Pyrex is surprisingly terrible, and the hook is really bad too. However, the actual verses from Young Thug on this song are somehow the worst aspect of the track. His singing is fucking horrible and completely off key. Nothing else on the album comes close to being this bad. It's really sad honestly. The song is fucking dogshit.
---
This album is okay. Again, I basically feel the same way I felt after listening to Jeffery. I'd take this over Jeffery though because there are 10 songs that I liked from this album, and I only liked two songs from that project. The main issue with this album is the same issue I get on most Young Thug releases; it's just really inconsistent. If he shaved off half of these songs it'd be a much better project in my opinion. The features are another really big issue I have with this project. A lot of them are just flat out wack. Nav and MGK are two artists that I just refuse to listen to in most cases, so I obviously wasn't pleased to see them here. A lot of these features are completely pointless because they don't do anything that Young Thug doesn't do better. Lil Keed, Lil Baby, Gunna, and even Lil Uzi Vert to an extent just feel really redundant. I don't know if Duke is signed to Young Thug's YSL label, but if he is then he's probably my favorite member just because he sounds different. I do think this is one of Young Thug's best projects though, and I definitely understand why his fans are satisfied. I don't really get how anyone could say this is a disappointment. Even though I don't really like it that much, I'm satisfied with it because I got a short album's worth of good songs out of it. Now that I think about it, I don't think I've ever liked this many songs from one Young Thug project, so that's a good sign. There's no reason not to check this out if you like Young Thug. It's a solid project.
Favorite Song: Mannequin Challenge
Least Favorite Song: Pussy
62
Watch the videos below for more thoughts on this album.