All I have to say this week is that I'm absolutely shocked that I am taller than Tory Lanez. Shit, my girlfriend is taller than Tory Lanez. I really had no idea that he was the same height as Lil Uzi Vert. As of Saturday, July 18th, we don't have all the details about what happened with him, but it's looking like he got mad at Megan thee Stallion for whatever reason and decided to let the draco sing. I'm sure we'll find out more soon, but if that's actually what happened, people are about to get Tory all the way the fuck outta here. That is, until he drops a song that's good enough to warrant forgiveness. You know how people are. Anyway, I'm gonna be livestreaming the following songs all day right HERE, so click the link if you wanna listen with me. Please note that I'll only be able to livestream tracks from YouTube and Soundcloud, so if it's a bandcamp exclusive you'll have to listen to it on your own.
Monday, July 13th
SITGO by 
Childish Major
produced by 
Hollywood Cole
I've written about Childish Major a few times over the course of this year. I was really disappointed in his appearances on that popular Dreamville compilation, but his solo work has thankfully been living up to my expectations, and this new track is no exception. I really love the production here, and I think the hook on this song is very catchy. His flow on the verses is really nice too. He's not really saying anything super interesting, but the song sounds really great. None of the lyrics are particularly bad either, so I don't have too much of an issue with the song. I never go into Childish Major's music expecting great lyricism. The second verse was definitely slightly more interesting, but overall it's mainly his flow along with the production that makes the song entertaining for me. I really enjoyed it though, and I think it's worth checking out. Let me know what you think of it.
Tuesday, July 14th
QUICKSAND by 
Spit Gemz
produced by 
William Bostick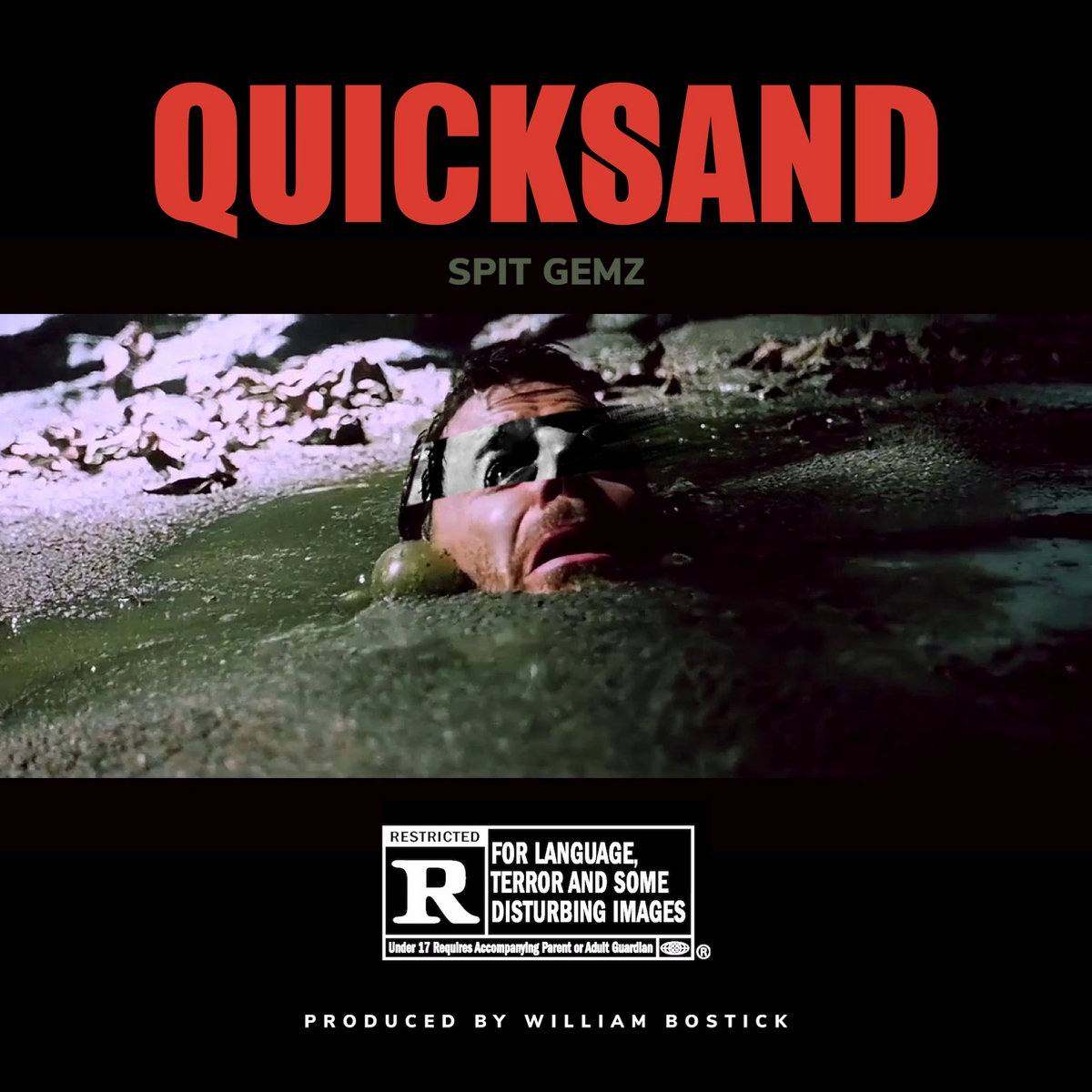 Spit Gemz released one of the better albums of the year back in May with A Dove in the Snake Pit, and I kinda regret not reviewing it. It's fire though, and you should definitely listen to it if you haven't yet. Anyway, he fuckin' killed this shit. I love how angry and aggressive he always sounds, and this track is no exception.
Your OGs turnin' in they grave tryna figure out how you went astray
Let us pray on the tyrants and the serpents
The lions in the circus
The child who know what he diggin' for 'til it surface
The production seemed kinda generic to me at first, but I do really like how tense it sounds. The hook is pretty solid too. The second verse is even better to me than the first one.
You could switch your voice in the booth to pump your style up
I'll knock a tooth out your grill and fuck your smile up
Corny wannabes tryna Willy Wonka me
Tonka truck Romper Room rappers don't want none of me
You wish you had a soul to sell to see your quotes shine
You'd probably shit on your mother for a co-sign
You don't even care if cats respect you
As long as they pretend to, that's eventful enough for you to mention
He slaughtered this shit. He seems like one of those artists who is constantly making music, so I wouldn't be surprised if he released another album before the end of 2020. We'll see what happens. In the meantime, check this new track out and let me know what you think.
YELLOWCAKE by 
Chloe Hotline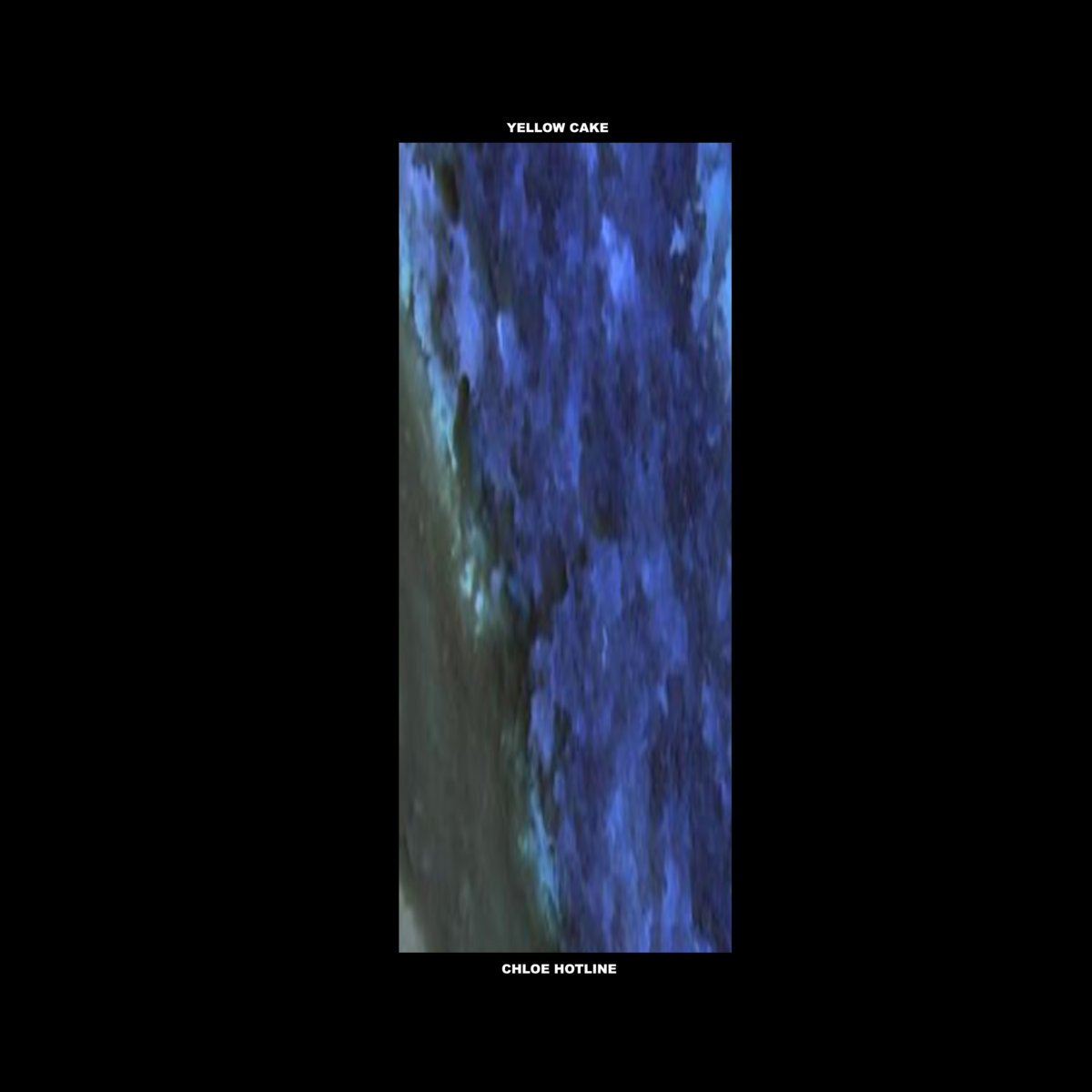 I believe Chloe Hotline is more of a Pop artist than a rapper, but whenever she dabbles in Hip Hop I tend to enjoy it. This is the grittiest song I've ever heard from her sonically. The content is pretty serious and dark.
My baby tell me I'm the shit, but she outta her mind
Tell 'em fuck all the rules, I'm never gettin' in line
On the outside I seem to be doin' fine
But my mind always stay on the crime
Why my world gotta feel so criminal?
I'm aimin' at your head, no subliminal
Fuck __________ 'cause I'm not into you
Delete the song, no, I shouldn't even mention you
I'm not sure exactly who that diss is supposed to be targeting. I think the lines about her history of drug use were pretty interesting. On my first listen, the one artist who immediately came to mind was Kid Cudi. I saw someone in the comment section of the music video say it reminded them of Cudi too, so I guess it's not just me. I don't think it's necessarily her flow on this track, but mainly her vocal delivery. It was almost uncanny to be honest. Like, if somebody told me that this was an old Cudi song that he made when he was a lot younger, I'd probably believe it if I was like half asleep or stoned or something. I don't know, but I fuck with the song. Check it out and lemme know what you think.
Wednesday, July 15th
DISHES by 
Chloe Hotline
produced by 
Zaytoven
This song is like a complete 180 from YELLOWCAKE when it comes to the tone and aesthetic. I kinda get the impression that this was just made as a joke, but it's fire. It's basically just a silly Trap song about vegan cuisine, but it's really well done. The music video is awesome.
I made a rude bar pie, yeah I know that shit was kickin'
Still vegan style, I ain't put no butter in it
Egg substitute, I was lookin' but I missed it
Now I'm lookin' on Google for alternatives to fix it
She's really good at making Young Nigga type songs. I wish Tyler the Creator still did shit like this. Anyway, this obviously isn't… I mean… It almost feels like the b-side to YELLOWCAKE. I still enjoyed it a lot though, and I think it's worth checking out. Lemme know what you think about it.
SHOES by 
Lupe Fiasco
featuring 
Virgil Abloh
produced by 
Kaelin Ellis
This was the most pleasantly surprising news of the week for me. A few weeks ago Lupe Fiasco posted a snippet of himself rapping over an obscure producer's instrumental, which he discovered through Twitter. This week, he announced that he'd collaborated on a full EP with this producer, Kaelin Ellis, which will be released on July 24th. Lupe Fiasco is one of my favorite rappers of all time, so, needless to say, I was very excited when I found out about this. The song is fantastic. I love the jazzy production, which fits Lupe's style perfectly. The whole song is basically an allegory in which Lupe waits in line for a rare sneaker release.
I get applause as I step outside the pop-up
The shop resembles the unfinished house he was in before they shot us
We fell down, then we got up
Pick Pac up, pick Nip up
This is the type of tripping that scuff kicks up
Traditionally creases was a style to refuse
But now they represent every mile in your shoes
The production is really pretty, and it feels just as empowering as the actual content of the song. The audio clips of Virgil "$50" Abloh explaining the meaning behind one of his shoe designs were actually very profound as well. I can't wait for the full project, and I hope to see more placements from Kaelin Ellis in the future because the dude is super talented. Don't sleep on this one.
SHE KEEP MISTAKING ME AS LARRY JUNE by
Lord Jah-Monte Ogbon
produced by
Theravada
It took me a while to warm up to Jah-Monte's music, but I'm completely sold at this point. I get excited whenever I see a new track from him, and I love the way he presents his work. He always has amazing song titles, and I really like the videos he makes to go with them too. The production from Theravada on this track is nice. As per usual, the song is pretty much just one verse from Jah-Monte, but it's really dope. The way he incorporated the infamous "HOW BOUT DAT?" quote from Danielle Bregoli was funny.
Want your money worth? Come spend your dollar black
Know who to holler at, my girl'll holler back, how 'bout that?
S550, 'bout to hop out that very soon
She keep mistakin' me for Larry June
When we fuck it sound like Mariah Carey tunes
The song is pretty much just more of what I love from Jah-Monte. He really knows how to talk shit. I'm looking forward to hearing more. This shit is dope.
DENVER NUGGETS JEANS by 
Early Adopted
produced by 
Flying Lotus
This is Early Adopted's very own remix of the Black Balloons Reprise by Denzel Curry, which appeared on FlyLo's latest album, FLAMAGRA. I love the original song, but this shit is just as good, if not better. I think this might be the best track that Early Adopted has dropped since Tarred & Feathered came out. The Mobb Deep & Run the Jewels remixes were dope, but this shit right here is fire. He uses the first part of his verse to big himself up as a rapper, then eventually starts contemplating death.
Bring me back to life later, this ain't the one to lead
Rather drink the Juice in a WRLD that don't have a Nip or Peep
After this couplet, he starts getting into some more emotional territory about the health struggles of his loved ones. It's not a super long track, but it's very well done. I think it's definitely one of the better songs that I've written about this week. Don't sleep on it.
Thursday, July 16th
Black Holocaust by 
Locksmith
produced by 
Locksmith
,
Mike Blankenship
&
Matt Cody
Locksmith previewed this song on Twitter about one week before it actually came out, and I was super impressed when I initially heard it. The final version isn't really that different, so my reaction wasn't as enthusiastic, but I still really fuck with it. The only real difference here is that the production is more detailed. The Twitter preview had him performing the verse in full over the instrumental to Where I'm From by Jay-Z. This version heavily samples Where I'm From with just a few minor embellishments. I kinda wish the beat was more original, but it's not a huge issue for me. The verse is the real selling point, and it's superb.
We are not "ex-slaves," knock the falseness off
We are survivors of the Trans-Atlantic holocaust
African genocide that lives inside this continent
Until America can admit to that, this is the consequence
So when did "racism" make its cause?
The term "white" didn't exist until miscegenation laws
Europeans were Europeans and Africans were tribal
They used two weapons: A leather whip, and a bible
So, as you can see, he was talkin' that talk. Again, I was a bit disappointed in the sonic composition of the track, but this is top notch Hip Hop from a lyrical standpoint. I think it's dope as hell.
Civil Unrest by 
Force the Hand
featuring 
G.I.
Force the Hand is a duo comprised of producer EP and rapper Good Luck, who used to be known as Bad Lucc. I'm familiar with him from his work with Problem. I've never listened to any of his music, and it's been years since I heard him on features. It's mainly because I stopped listening to Problem a long time ago. Honestly, I forgot what Good Luck even sounded like, so I was caught off guard when I heard this song. His voice is awesome though. I think he sounds perfect over this production. It reminds me a lot of Bun B. You can probably guess what this song is about based off the title alone. I think the sung hook from G.I. is cool, but it's mainly Good Luck himself who had me hooked. He sounds awesome here. He's got a great voice for rapping. There was a music video for this song on YouTube, but it's private now, so I unfortunately can't share that. It was dope though. I hope to hear more from this group in the not too distant future. I don't know if they're a newly formed duo or if they've been making music for a while, but this was my first time hearing their work. Check it out, and let me know what you think.
lil plaza by 
blessedassistant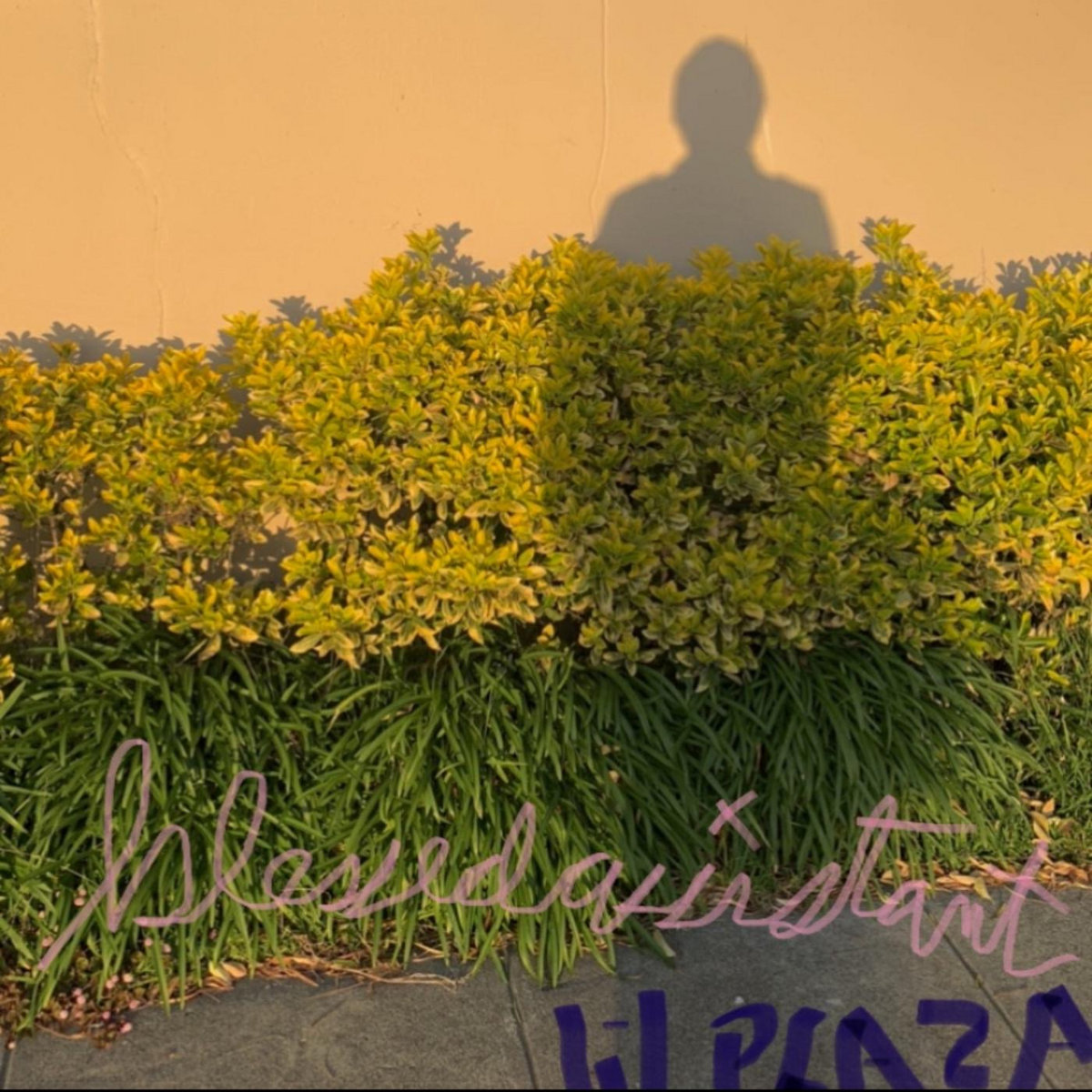 I'm not super familiar with blessedassistant's work. I'm only familiar with him through his work on a recent album by Iceberg Theory & August Fanon entitled Rinpoche, which you should check out if you haven't yet by the way. Anyway, this song is chill as FUCK. It's a super jazzy instrumental with some very reserved, subtle vocals. I wanna listen to this while sitting in a bed of flowers in the sunlight drinking tea. It's incredibly relaxing. The lyrics are actually kinda cool too.
You put on a costume, and a spray of perfume right now
I'ma blossom in a tomb, and you know I'm 'bout to bloom right now
It's a pretty short track, and there's not really that much to break down especially from a lyrical standpoint, but I enjoyed it a lot. Lemme know what you think of it.
Minding My Business by 
Thurz
produced by 
ML3
Believe it or not, I somehow almost missed this track. I got all the way to the end of the week, and was ready to post this article, and then I realized that I didn't hear a Thurz song. I'm glad I remembered at the last minute though because this shit is fire. The production here is super melodic and soulful. This sounds like a track that would be towards the end of a really dramatic album. It has a somewhat celebratory atmosphere, so it sounds like something that'd play after a major conflict was resolved. I feel like every week these tracks from Thurz just get better and better. He killed the first verse here.
Imagine if I built my self-esteem off social media
And never saw the world or fact-checked a Wikipedia
I'd be scared to take a risk, just take the route that's easier
Pouring up codeine like little niggas gettin sleepier
Night Night; have to send a kite like
I was in a level 4 and couldn't get my life right
And had to use the homey phone to call my mama
I was tryna get rich with the quickness
Knowin I wouldn't be there if I was mindin' my business
I really love the hook too. This is kinda random, but I feel like SZA would fit onto this track like a glove. The second verse is great. There's really not a single aspect of this song that I don't love. I can't believe I almost missed this track. It's one of my favorites of the week. Don't sleep on it like I almost did. It's dope af.
Friday, July 17th
Figure It Out by 
Isaac Zale
produced by 
Gregory Ross
I believe Isaac Zale's first album will be released sometime in the near future, but we're not gonna start hearing more about that until August. I'm not sure if the recent singles we've heard will be on it. Anyway, this new song basically sounds like something Drake would make if he was actually good. I love Gregory Ross' production here, and Isaac's flow was great, as always. I actually really love the sung hook here too. I feel like his singing on the past few singles has been a lot better than in the past. Both of the verses are cool, especially the second one. The content isn't super engaging to me personally, but I think it's well executed. I mostly enjoy the song for the production, flow, and hook. I think it's dope as hell. Check it out, and let me know what you think.
Neighborhood Protection Spell (Lana Del Biden Nem) by 
Open Mike Eagle
produced by 
Smoke Bonito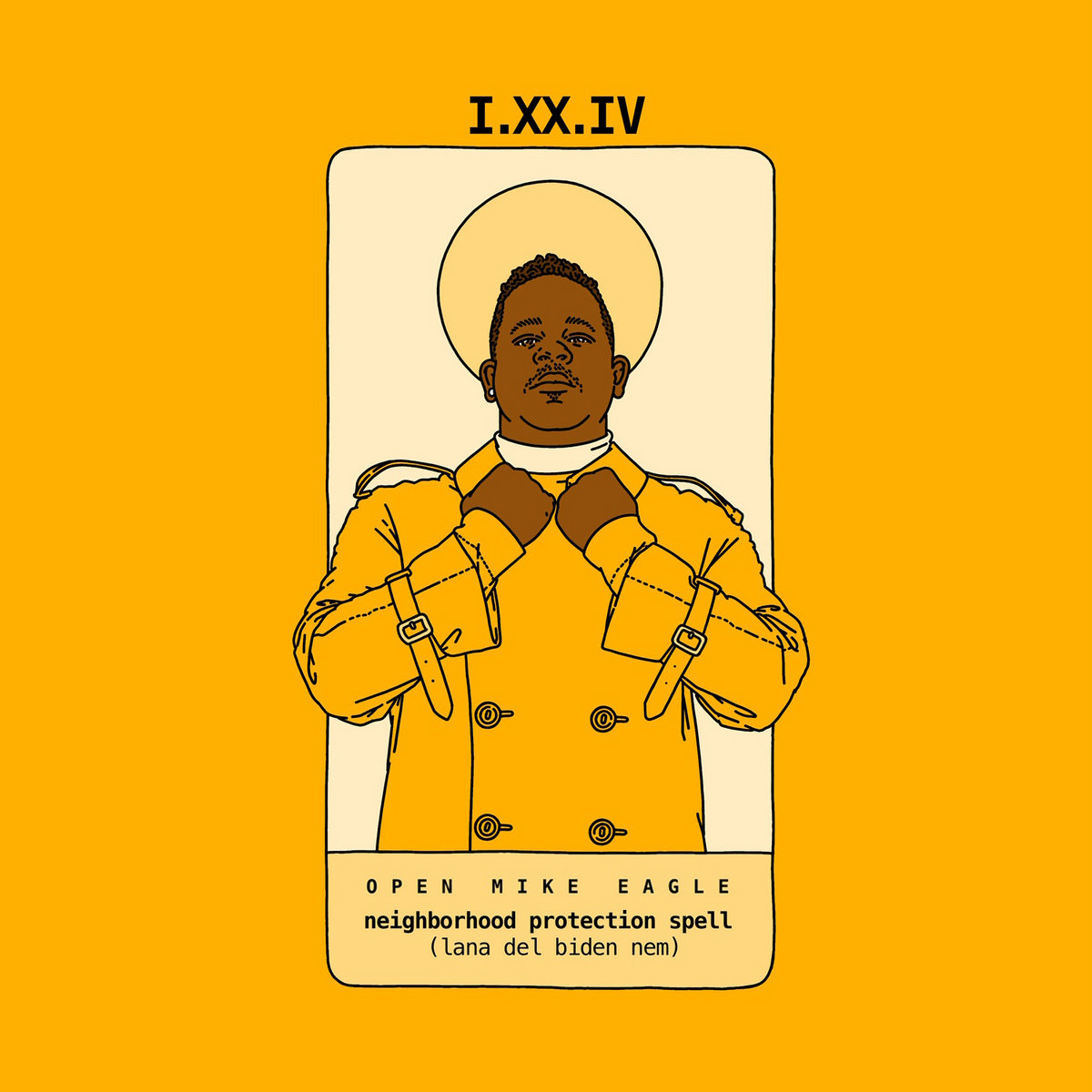 Open Mike Eagle is another one of my favorite rappers of all time, so this was another super pleasant surprise for me. The song is fire. I love Smoke Bonito's production, which reminds me more of the kind of beats OME rapped over around the Rappers Will Die of Natural Causes and 4NML HSPTL days. The first verse is great.
They said sleep was a lot like death
But I looked and I just can't see the resemblance
I'm hidden in at least three dimensions
And I repeat it for release of the tension
Yeah, I'm there like it's perfect attendance
I'm stuck 'cause my license suspended
I should have never tried to defend it
Independence, trying, I'm just saying it's expensive
I love the melodic hook, and the second verse is even better than the first one.
They all out of rubber gloves at the drug store
But where the sun go
We ain't afraid, got guts full of gusto
We cut it short like the glove with the thumb hole
But where he go? Why I'm even on the run though?
I'm tucked low, I'm in my shells like a gun show
But I've been calm so far though
My therapist said I came so far
The music video is also really cool to me. One of the messages said "The next words are true. The previous words are false," which kinda fucked with my head. If the second sentence in that message is true, then the first one can't be true, but then neither can the second. Maybe that was the point, or maybe I'm overthinking it. Anyway, I love the song, and I can't wait for whatever Mike has in store for us. This shit is fire.
The Light Pack by 
Joey Bada$$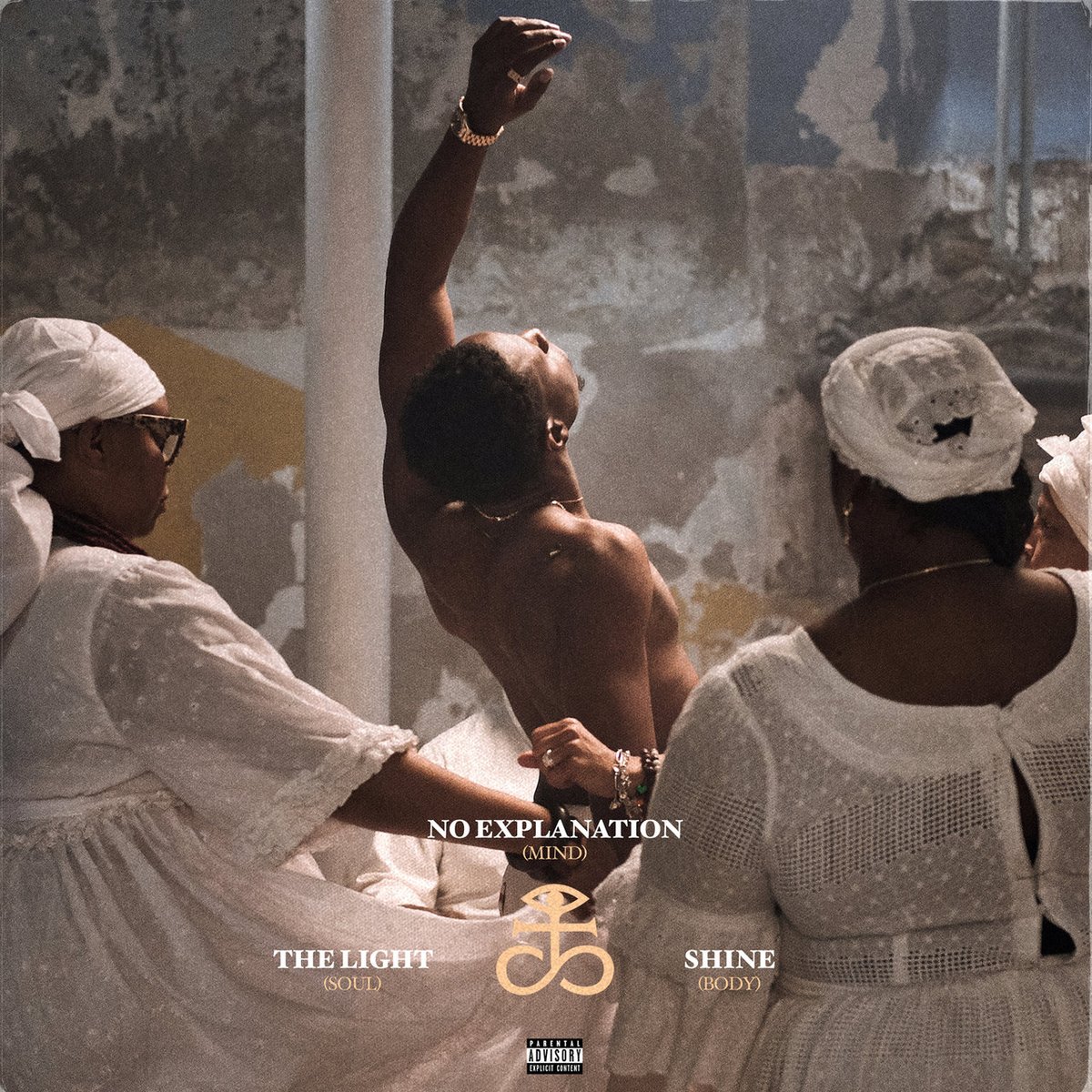 Joey Bada$$ finally returned this week with three new songs, all of which I enjoyed. I wouldn't say that I'm completely in love with any of them, but they met my expectations. The first track is called The Light, and it's produced by Statik Selektah.
I think the production from Statik is great, and the opening verse from Joey is cool too. There's one line in particular that received a lot of hate before the song even came out.
I definitely agree that it's a super lame thing to say, and I get why the backlash on Twitter was so extreme, but I also kinda don't. I really don't think it's that big of a deal. It's just one wack line. People were shitting on Joey Bada$$'s entire career after he tweeted this, which is lowkey hilarious to be fair. I just found it interesting how my entire timeline went from shitting on him to actually praising the music once it finally came out. That's just how Twitter is I guess. Anyway, aside from that line, I think the verse was solid. He really didn't say anything super amazing, but I liked his flow and the rhymes were cool. The hook is dope. Even though it's shorter, I actually think the second verse was far more interesting than the first one.
I'm like Mahatma Gandhi mixed Muhammad Ali
Trapped in a rapper's body
Another old soul, in every lifetime you find me
My angels who surround me
Niggas was frontin', now they all behind me
Funny story how I beat the odds so oddly
Funny how I dropped all these bombs so calmly
Funny how I never found that shit, it just found me
I wasn't crazy about the manner in which it ended, but the verse was still good. Overall, I think it's a dope track. I don't think it's as amazing as some people are making it out to be. It's pretty standard stuff. I definitely like it though. The following track is called No Explanation, and it features Pusha T with production from Sean C & LV and Swizz Beats.
I definitely enjoyed this track more than The Light. The production here is a bit grittier, and I just think the rapping is better to be honest. The opening verse from Joey isn't amazing in terms of the content, but I think his rhymes were impressive, and he sounded good.
Bottom line, leave MCs lobotomized a thousand times
If we talkin' 'bout it rhyme for rhyme
My stats combined got stocks and bonds
Multiply my worth ten times, by twenty-nine, nigga
I ain't lyin', I'm already on my seventh figure
But I got other things on my mind that's much bigger
Like bein' the voice to this voiceless generation
And fill the void, I can't avoid this temptation
I really love the sung hook too to be honest. Pusha T easily outdid him on that second verse. He had a much more energetic delivery, and more engaging flow. Joey seemed like he was trying to be smooth, but Push really killed this one. Thankfully, Joey returned for another verse right behind Pusha T and did a much better job than before. This is way better than the first song honestly. I think this one is dope as hell. The final track is called Shine, and it's got more production from Statik Selektah.
The production here is super smooth. It sounds like driving with the windows down, having the wind blow through your hair. It's my favorite beat out of all of these songs to be honest. The opening verse starts off really well.
This be them young OG vibes, think like I'm Steve Jobs
Malachite stone, see the world all through STEEZ eyes
Dubai sand still stuck in my Vans still
I let the champ' spill 'til I can't stand still
He unfortunately goes off on a tangent about having sex with the listener's girlfriend soon after this quatrain, which is pretty lame. About a third of the verse is taken up by this anecdote, and it's just not really interesting…
How's your bitch when I come around? She's not safe
No, she be leavin' with me 'cause you got bad taste
She need a back brace, I need a backrub
I tell her, "Put that face down and that ass up"
And then I smash her, and then I pass her
Back to you, she gon' tell you the truth so don't ask her
I really like the hook on this song though, and he thankfully killed the second verse. I like this track more than The Light, but overall I'd say that No Explanation is my favorite. This one is dope though. I fuck with all the songs. Let me know which one is your favorite, or if you even like any of them at all.
Disobey by 
Jarren Benton
featuring 
Dizzy Wright
produced by 
DJ Hoppa
The production from DJ Hoppa on this song is cool, albeit unoriginal sounding. It reminds me a little bit of A Tribe Called Quest's Scenario beat, but just less dusty. It kinda switches up later on during the second verse though, and gets a bit more interesting. Jarren killed the first verse.
You know the God can't be boxed in
Bitch, I'm in top ten since I was signed with Hopsin
Drugs got me 'noid, I feel like somebody watchin'
My circle gettin' small 'cause I feel like somebody plottin'
I lost a good friend who was sniffin' up oxycontin
Wish I knew you was depressed, now you stiff in that box, rottin'
I play the tough guy like I wasn't suppressing fears
Thought I wasn't good enough 'cause I wasn't impressing peers
Now it's fuck a favorite rapper, I'm the God
Used to look up to you niggas 'til I found out they all frauds
Yeah, I'm finna ride on my enemies
Fuck a drive-by, I'll walk up on you, like "You remember me?"
Dizzy Wright actually killed this shit to be honest. I'm not really a huge fan of him, but he really impressed me here. His flow was smooth as hell, and he actually had some interesting things to say. Maybe I should keep an eye out for his next project. I'll definitely give the singles a shot. Anyway, this song is pretty straightforward in terms of structure, but I think both of these MCs rapped well. It's a dope song.
Saturday, July 18th
i don't like me either by 
Ben Beal
produced by 
Smokeasac
I think this is actually my favorite Ben Beal song that I've heard so far. I guess that isn't really saying much since I've only heard a few of his songs, but still. This shit is really dope. I love how dark and cloudy the production here is. It kinda reminds me of something Ab-Soul would've spit over around 2013. I really like Ben's sung hook on this track, and his flow is catchy as hell too.
I don't do anything, stuck in my head again
It's like some foreign affection
Ignorin' the tension, at home with the homies, but stuck in detention
I'm feelin' the moments in time where I smiled more
On stage at the Filmore cryin' for the money that I'm gettin' but I ain't poor
I spend it like cleanup on isle four
I'm pretty sure I misquoted at least a couple of those lines, but I did my best. It's a super short song, but I really like it. Check it out and let me know what you think.
---
I was fully prepared to say that this was a slow week just because there weren't that many tracks coming out at first, but I guess Friday kinda saved things. There are actually more songs here than usual, so that's cool. As always, if a song came out this week and I didn't mention it here, I either didn't like it that much, or I just didn't hear it. Lemme know what your favorite songs this week were, even if I didn't write about them here. I might've missed something good, so put me on.