This week was relatively slow compared to Week 1; I guess artists were releasing more shit at first just to celebrate the new year. There were still some good songs released though, so it wasn't a completely barren week.
Tuesday, January 7th
GOTCHA $$$ (HEY DIRTY) by
K, Le Maestro
As you may have been able to predict from the title of this track, it samples Kelis' vocals from the lead single of Ol' Dirty Bastard's second album. The pitch of her voice is adjusted, and it actually sounds pretty great. The way KLM flipped the song and kinda modernized it is similar to the way Tall Black Guy flipped that Alexander O'Neal track last week. Well… Not really in the execution. I just think it was similar how they kinda breathed new life into both of the songs. The actual beat that surrounds the vocal sample is really what makes the song enjoyable. It's groovier than the roof of your mouth. I feel like this has got more of an Electronic style that would make you wanna dance than a traditional Jazz Rap beat that you'd rap over. It's really dope though. Check it out.
HELLO FREESTYLE, PT. 4 by 
IDK
produced by 
JPEGMAFIA
I hadn't heard any of the other HELLO songs that IDK did in the past before hearing this one, but I went back and listened to a little bit of the third one. I didn't really care for it honestly. This shit right here is pretty cool though. As you may be able to surmise from the title, it's just a quick freestyle that he seems to have done to commemorate the completion of his tour, so that's cool. It's not an amazing song or something that I'd listen to again in the future, but I enjoyed it on this first listen. The production from Peggy is pretty solid, but it's not one of the super unique, over the top, strange, mind-blowing instrumentals that I typically love from him. For every Real Nega beat I feel like he makes 10 glitchy, yet ultimately unremarkable instrumentals, which is unfortunate. This isn't bad though. It's just not something that'll stick with me. The verse from IDK is more enjoyable from a technical standpoint than from a substantive perspective. He doesn't really say anything that interesting. He sounds really good though, and his flow is nice. I was entertained, but, again, it's not something I'll be listening to again. Definitely worth checking out though.
RED HANDED by 
Griff Spex

&

Mr. Muthafuckin' eXquire

I admittedly had no idea who Griff Spex was before I saw this track on YouTube. I mean, I still don't, but I guess he's one of eXquire's affiliates. I'm not really sure if he's in his Passion clique. It always seemed like more of a loose collective than an official group. Anyway, I'm pretty sure this song is actually old. According to Griff Spex's Soundcloud page, it was posted a year ago. It also doesn't sound new. I mean, it has that dirty, lo-fi aesthetic that you get from mixtapes like Lost in Translation & Live from the Danger Room. Anyway, I'm not sure who produced the song; I'm just assuming it was Griff Spex. His sung hook isn't really that good, but it's tolerable. The beat itself is pretty typical New York sounding shit. The first verse from X is fucking awesome though. It was just him being a dirty ass, disgusting motherfucker, as usual. He had lines about washing the tip of his cock in the sink, and getting his spine sucked out through his dick by a Puerto Rican woman.
As the axis spins on this lopsided planet
My hairline recedin' and my sack thigh-slappin'
The second verse from Griff Spex didn't really impress me at all unfortunately. I don't think it was bad, but he just doesn't stand out at all. He sounds like some random dude that X met in a bodega. It's fine though. This is another one of those tracks that I enjoyed on the first listen, but wouldn't ever return to. That's fine though. I was still entertained enough. I think it's worth checking out.
In the Cards by 
Denaun
featuring 
TrizzMatic
I was pretty excited when I saw this music video in my subscription box. I was super impressed with Mr. Porter's album from last year, so I'm eager to hear whatever he has coming next. Thankfully, this track didn't disappoint me at all. This is definitely one of my favorite singles to drop this week. The production surprisingly isn't really that impressive to me, but the two verses from Denaun on this track are dope as hell.
I'm quick to try to bag a broad
That's asian and black and all
Take her from the back until she praises me in Tagalog
I'm not familiar with this TrizzMatic guy, and I don't think his hook is that great, but it works. He sounds a lot like Kendrick Lamar. He sounds like Kendrick mixed with King Mez. Overall, the song is really dope, and it has me excited for whatever Mr. Porter does next.
Cassidy

Vs.

Arsonal

: URL Battle

I haven't ever written about actual battle rap on this website before, but I do watch it every now and then. I didn't start getting into it until around the time I actually started this blog, so I never really felt like I knew enough to write about it. I would be remiss to not bring this battle to your attention though. Bruh… Cassidy got fucking annihilated here. This is the saddest, most devastating battle I've seen since Canibus got beheaded by Dizaster. Before the battle even starts, Arsonal calls tails for the coin flip, and Cassidy decides to get mad and say "Fuck that, I want tails. Tails never fails." That was a red flag off rip. I'm not sure what that was all about. Anyway, I've always really liked Arsonal, and I think his performance here was awesome. My favorite line in the first round was when he was talking about torturing Cassidy's children.
I hurt your youngest son feelings, yeah
I'll put the recording of you begging for your life in his Build-a-Bear
Bro I fucking lost it when I heard that shit. Not only is that fucking sadistic, but it's insanely creative. That shit was brilliant. I fucking love it. You know what's crazy though? Nobody did more damage to Cassidy than Cassidy. This is like when Meek Mill responded to Back to Back with Wanna Know. It's that bad. I think he was doing okay at first, but things really started falling apart after he called Tsu Surf a bitch. He was just saying a bunch of random shit that had no relevance. At this point, Arsonal was visibly disappointed and annoyed. He started smoking a joint that one of the random dudes on stage handed him. Around the 22:12 mark he says "What the fuck is you rapping about, bruh???" and you can hear a woman in the audience yell "I DON'T KNOW!" It's hard to watch, man. The audience eventually turns on Cassidy, the same way the audience turned on Canibus in his aforementioned battle. What makes it even sadder is that he had the home advantage; the battle took place in Philadelphia if I'm not mistaken. Cassidy was just saying random shit about Cardi B, Hitman Holla… Some shit about teeth and hairlines. It was rough, man. Cassidy deadass had ZERO lines that got a reaction out of me. Arsonal was killing it though. Pretty much everything he said hit.
Chimney, weed, hookah, cigarette; I want all kinda smoke
I'm disrespectful; I'll walk in Kanye house and tell a "yo mama" joke
I got a pistol tucked in the linin' of my custom designin'
I light skin with bald heads, but we got nothin' in common
Meanwhile, what did Cassidy respond with?
Dog, I could box, I'm nice, watch your tongue
Bitch, I'm not the one
You said you ain't no Shotgun, so I know you never shot a gun
I shot a gun, but never got shot with one
So what, you got a daughter and you love her?
Nigga, fuck her grandfather's son!!!!
Bruh… You know what makes it even more embarrassing? Fucking Gillie da Kid was standing on Cassidy's side of the stage trying not to laugh at him. Bruh, I'm telling you, this shit was painful to watch. Another funny moment was when Cassidy had the nerve to tell them to turn his mic up.
Lemme get some water, man
It's like I gotta scream for niggas to hear me
BRUH! I was in disbelief watching this shit, man. The first round was bad enough, but it just gets worse and worse. Gillie da Kid was clearly ashamed to be up there. Just look at this shit, man…
HE IS LITERALLY FACEPALMING. Dog… At one point, an audience member literally yells "NO!" after one of Cassidy's punchlines. This was like watching a trainwreck. I still can't believe it. I mean, maybe this is foolish on my part, but I wasn't expecting to witness another situation like this. I thought the whole Canibus thing was an anomaly, but I guess it was bound to happen again. Maybe in 5 years we'll get another battle like this. Well… I don't know. This is kinda different from that battle. Canibus & Cassidy's performances are terrible in slightly different ways. Canibus just straight up forgot his bars on stage and choked. Cassidy planned this shit out, and actually thought these were good lines. He has nothing to say. Does he rhyme? Yes. That's where it stops though. The actual substance of what he's saying doesn't hit. I don't even know why they bothered with a third round because Cassidy was dead at this point. There was no need for it. He wasn't coming back. It was at least fun to hear another performance from Arsonal though. He was great. In fact, before he even really got into his next round, the audience started chanting "3-0." It was devastating. Cassidy's third round was fucking mind-boggling; he had so many questionable bars.
Bro behave like a ho behave
Get hit with a blade in the shoulder, now you gotta extra shoulder-blade
You know what makes it hilarious? Okay, so throughout the third round, Cassidy was trying to do an anatomy scheme, so that's why he had the corny ass shoulder blade line. He started at the feet, and then ended with Arsonal's dreads. The funniest part is that he literally had the motherfuckers on his side of the stage hold up A FUCKING DIAGRAM OF THE HUMAN VENOUS SYSTEM.
Bro… I was bewildered. Cassidy took a severe L here, but you know what? Them motherfuckin' YouTube comments made it all worth it. Motherfuckers were calling him "Assidy" after his battle. I was dying reading through them shits, man. That was great. So yeah, check the battle out for Arsonal, or if you just wanna see a dumpster-fire from Cassidy. His performance was entertaining in the same way Chance the Rapper's latest album is entertaining. It's so bad that it's good to an extent. It's just hilarious.
Wednesday, January 8th
M.V.P. Freestyle by 
Wrekonize
produced by 
Nice Guy Mean Beats
This track was released to celebrate Wrekonize's achievement of being named Strange Music's M.V.P. of 2019. For those of you who slept throughout the year, Wrekonize completed 2 tours with over 125 live shows, and released a new freestyle every single week of the year. Earlier this year he announced that he'd continue doing freestyles in 2020, but he's easing back to monthly releases, so I guess this is January's freestyle. So he uh… He killed it.
M.ass V.icious P.rose, M.ax V.ictor P.oems
M.ash V.ixens' P.hones, M.ad V.illain P.ose, damn, let 'em know
They gave me M.V.P. but I won't let it hurt my speed
To me them letters just mean give me M.ore V.erses P.lease
Wrek is Hyde & Jekyll, push the pedal to the sweet spot
Album getting ready, pushing steady on the beat box
Last year I was "Freddy with machetes in your dreams" hot
Did you think I'm deadly? This is just me with a week off
I feel like when rappers sign to Strange Music they kind of end up being put in a box. Nobody outside of Strange Music's core fanbase seems to talk about guys like this. I guess that's not necessarily a bad situation since Strange Music is such a humongous brand at this point, but nobody seems to acknowledge how great of a rapper Wrekonize is. I didn't see anyone that I follow talking about the freestyle series he did last year, which is unfortunate. He's a great rapper though. I don't think the production on this track is really that impressive, but that's obviously not the main focus here. The actual rap performance from Wrekonize is stellar. Check it out.
Thursday, January 9th
Pre-Memory Circle by 
Rejoicer
Rejoicer released one of my favorite non-Hip Hop projects of 2019, so I was happy to see this track in my subscription box, along with an email announcement of a new album called Spiritual Sleaze, dropping on Valentine's Day. I knew he was probably working on something since he dropped the first single late last year, along with an awesome music video. Check that shit out if you haven't yet. Anyway, this song in particular is just a really pleasant, relaxing instrumental that sounds like a stroll through a forest on a sunny, yet humid day. It sounds green. I said this in the comment section, but to me it sounds like nutrition and good health in the form of music. It makes me want to eat a salad, while sitting at a picnic table next to a creek. I'm typically not into nature though. If there were a lot of bugs it'd be unpleasant, but in this hypothetical situation it's a really nice and relaxing experience. It's not my favorite song of the week, but I definitely enjoyed it quite a bit. Check it out.
Guidelines by 
Elaquent
featuring 
Oddisee
This track was released alongside an announcement of an upcoming album from Elaquent, which is expected to drop on February 21st. Elaquent's last album, Blessing in Disguise, released at the very beginning of last year if I remember correctly. I thought it was pretty great, but there was only one song on it that I really loved, and it was the one with Croup, so I was pleased to see that this upcoming project will be full of collaborations. Not that I don't like Elaquent's instrumentals. I think he's a good producer. I just wasn't head over heels about the instrumental tracks on that particular project. This first taste of the next album is really great though. Oddisee fits perfectly over this beat. The shit is smooth as hell, and the melodic hook is fantastic. This is definitely one of the best tracks to release this week. Maybe Elaquent & Oddisee should do more work with each other in the future because this is really a perfect marriage. Check it out.
Friday, January 10th
DOLDRUMS by 
R.A.P. Ferreira
produced by 
The Jefferson Park Boys
This track was released alongside the announcement of an upcoming album entitled Purple Moonlight Pages. If I'm not mistaken, this will be the first widely available solo album since changing his name from milo to R.A.P. Ferreira. Last year he released the first album with his Ruby Yacht crew, which I still have to check out. Hopefully I'll get to it before the release of this upcoming solo project. I really like this new track. The production is really fantastic, and he killed this shit. Should I just call him Ferreira for short? I keep wanting to type "milo" since that rolls off the keys easier. I'll just stick with pronouns for now. I actually think I like this song more than anything that was on his last solo album. There's really not anything I dislike about this track. It's one of my favorite singles that I've written about in this post. It's dope af.
Gon' Be by 
Deniro Farrar

 featuring 

Lute

&

Elevator Jay

 produced by

Lars Viola
This was actually my first time listening to a Deniro Farrar song. I'd heard his name in the past, but I didn't actually consider checking his stuff out until I found out that he was from North Carolina. I decided that I'd keep an eye on him and check out whatever he dropped in the future late last year, so when I saw that he had a song with two of my favorite artists from Charlotte, I jumped on that shit immediately. The beat from Lars Viola is actually really fantastic, and the melodic hook from Deniro is nice too. His verse was great. It was interesting to hear about how he was signed to a major label that didn't do shit for him for four years. That's unfortunate, but sadly a common situation in the Hip Hop industry.
Four years straight I was signed to a major
That ain't do shit for me, the lessons I learned later
Made me even greater; hustle harder, and I'm grateful
Won't nobody give you shit, and streams come with the favors
I really like Deniro's deep voice too. All of the artists on this song have very different voices, so that provided a nice contrast. Lute actually killed that second verse. I was a bit worried at first because his flow started off a little sparse, but after a few bars he started spazzing. He did a great job. Elevator Jay probably had my favorite contribution to the whole song though. Well, I don't know. They all kinda had different styles, which all worked. Jay was pretty much singing throughout his whole performance, but his voice sounded so smooth and perfect over this beat. It was awesome. The song is dope as hell, and I'm glad I checked it out. It's a single for an upcoming EP from Deniro Farrar called Sole Food, which is expected to release in February, so I'll definitely have to check that out. This song is fire.
Arrival by 
Clear Soul Forces
produced by 
Def Dee
This is the third single from Ilajide's upcoming solo album, Code 200. I loved both of the first two singles, Black Jesus & Wait., so I was pretty excited when I saw this single with the whole crew on it. Clear Soul Forces dropped one of the better albums of 2019 in my opinion, and they actually have another album dropping on March 13th this year, so that should be great. If it's anywhere near as good as this single, they might have another album of the year contender on their hands. Ilajide murdered that first verse, and I love the chill, jazzy instrumental from Def Dee. All the other members did a great job too, especially Noveliss—I still have to check out his latest solo album—but I honestly think I liked Ilajide's performance the most. He did a fantastic job. I'm really looking forward to Code 200 because I've now heard three fantastic singles for it. There's no reason for me to not be anticipating it as one of the best albums of the year. I'm really looking forward to hearing more.
Tomorrow by
Thurz
produced by
JohnnyStormbeats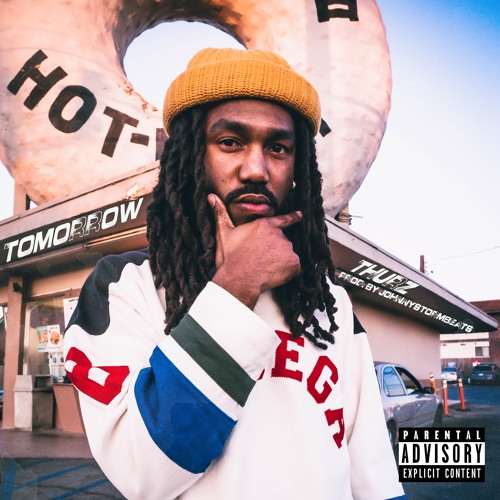 This might actually be the best single Thurz has released in the past couple years. I really love this one. The production from JohnnyStormbeats is fantastic, and Thurz killed it. His flow on the first verse is great, and the hook is really dope too. There's really nothing I don't like about the song. The second verse is even better than the first one. He snapped on this shit. I love it. Do not sleep on this track. It's dope af.
Verbania by
wun two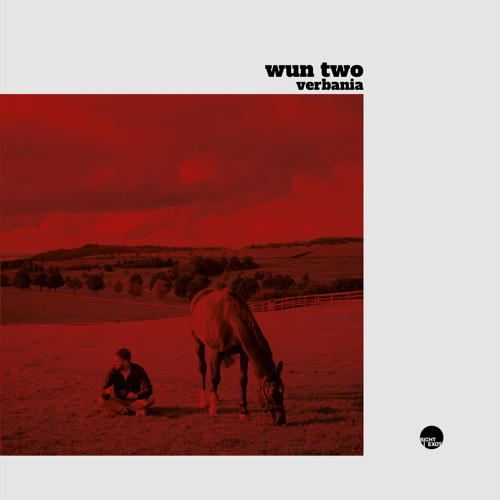 I actually think this track is a lot more entertaining than the first single wun two dropped this year. This shit is fire. You pretty much always know what kind of sound to expect from wun two, so this is just more of the same. That's not a bad thing though because he does it so goddamn well. This beat is chill as hell. I love it. It's super relaxing. This would definitely fit in perfectly on my depression playlist. It's not necessarily a sad sounding song. I just like having super relaxing, chill shit to listen to when I'm sad. This shit is dope as fuck. Check it out.
I LUV Y'ALL by 
Crooked I
produced by 
Dizz
Remember earlier how I mentioned that Wrekonize was dropping a new freestyle every single week in 2019? Well, Crooked I did the exact same thing. This last one seems to be a little late if I'm not mistaken. I'm not sure what the delay is about. Maybe it has something to do with him releasing that album with Bronze Nazareth late last year. I don't know. Anyway, this shit is great. I kinda wish he had completely original instrumentals throughout the entire year, but I guess that would've been a lot to ask for. All of the tracks were produced by this relatively obscure producer named Dizz, who pretty much just modernized a bunch of classic Hip Hop instrumentals. He did a good job, but hearing more original production obviously would've made things more exciting. That's just a nitpick though. Anyway, I think the first verse from Crook on this track is pretty dope, but the second verse is what really makes the song great. He killed that shit.
People pretend to be a friend of me
But really be an enemy, my energy is
"I ain't got time" for the bad vibes you're sendin' me
But I keep a MAC-10 with me; offendin' me
Your next of kin will be verifyin' you identity at the morgue
I love how he kinda called out Joe Budden at the very end of the song too. That was tight.
Everything between Joe & Em's between Joe & him
But keep playin' slick with my name, Joey I'm goin' in
The one thing I don't really like about the song is the sung hook, but it's not really bad. I just could've done without it. The song is fire overall though. Shoutout to Crooked I for blocking me on Twitter too. That was funny. All I said was "Man fuck outta here with that weeb shit," and he must've thought I was serious. I mean, I kinda was, but not really though. Whatever. It doesn't matter.
Saturday, January 11th
Lilac Throne by 
Shye
Shye is someone who I've become friends with over the past 6 months or so through the magical powers of the internet. Every now and then she crosses the line with her affinity for weeb shit, but aside from that she's cool. I got an email from Bandcamp at 5:23 AM about this new single, and I figured I'd give it a shot. This was my first time hearing any of her music, so I didn't know what genre it'd be. It ended up being a very pretty uh… Well, I don't know exactly what subgenre this is, but I'm pretty sure this would be considered Electronic music. I'm not really well versed in non-Hip Hop subgenres, but I've seen this labeled as Folktronica & Dark Ambient music. Anyway, as I kinda mentioned before, the song is very pretty and lowkey. It's not as boring as most of the Ambient music I've heard in the past though. It's very relaxing, but at the same time it felt kind of desolate and a little sad to me. Shye is from Australia, and this might be kinda fucked up, but as I was listening to this I just pictured the continent burning, and this was the soundtrack to that imagery. It was kind of a scary thought. I guess it probably isn't chaotic enough for something like that, but it worked for me. Anyway, check the song out if you're into lowkey, relaxing Electronic music.
---
Overall, this week had a lot less material in it, but I can't say I'm too upset by that. We still got a lot of good stuff, and it was easier for me since I didn't have to write as much. Again, if there's a single that came out this past week that isn't listed here, it's because I either didn't listen to it or didn't like it. Also, for those wondering, the thumbnail for this post is a still from Donald Trump's now infamous "Sniffy McAdderall" speech. So yeah. Gudbai.