As you probably noticed, I was on hiatus this past week, but I thankfully got a lot of shit done, so the blog will be a lot more active now. My favorite thing that happened this week was the face reveal of Adonis Graham. Bro… That shit was fucking hilarious. The memes were glorious. I think that's the most Twitter has ever made me laugh in one day. Or maybe it was when The Story of Adidon dropped. Either way, I know it had something to do with Drake.
Sunday, March 29th
Best Rapper in Charlotte 11 by 
LORD JAH-MONTE OGBON 
produced by
dweeb
I think Jah-Monte is a cool rapper, but the quality of his music is usually dependent on his production choices. Every song I've heard from him has just been one verse over a repetitive loop, so he's not exactly a seasoned songwriter. Thankfully, he chose a pretty good instrumental for this song. I really love how dark and gritty this shit sounds. The song does seem a little strange though because the beat sounds lo-fi, but Jah-Monte's vocals are crystal clear. It just sounds odd, and not really in a cool way. I don't mind it too much though. His rapping here is dope. He's a good rapper, and I think he has a lot of personality. I feel like if we met in real life we wouldn't get along at all because he seems like the type of dude that's just constantly talking shit about every single person he interacts with, but I can appreciate his work from a distance. The ad-libs on this song are amazing by the way. He's mastered the art of the ad-lib. There are some dope lines in the actual verse too.
I put I before everything planting apple seeds
That one stood out to me a lot, but there are plenty of other good ones. The song's dope. Check it out and lemme know what you think.
Monday, March 30th
Show Discipline Freestyle by 
Grafh
produced by 
Mahogany
This is a freestyle over one of the better songs from Jadakiss' debut solo album, and Grafh fucking bodied this shit. I don't know how anyone could say that he didn't do this beat justice because this is fire. His flow is clean as hell, and he was rhyming his ass off. He sounds so fucking dope here, man. I feel like he has kind of a weird pronunciation of certain words, but in a cool way.
New York nigga, my timbs got the leather on the top
Pretty in the booth, but look better on the block
Shot 'em with the potato with cheddar on the top
The kickback left pepper on the glock
It's just a freestyle, so the track is very straightforward overall. It's only one verse. It's fire though, and definitely worth checking out. Grafh recently dropped an album called The Oracle III, which I'm gonna make sure I cover at some point in the near future, so be sure to check that out.
Do the Most by 
Tory Lanez

 produced by 

CP DUBB

&

Ron Sizzle
I've written about Tory Lanez a few times in the past. I reviewed the initial entry in his New Toronto series, but I never covered the sequel. He's been teasing The New Toronto 3 for about 2 years now, and I'm pretty sure it was supposed to drop in March, but that clearly didn't happen. I think it's supposed to drop on April 10th now, so we'll see. Anyway, I used to be a huge fan of Tory back in 2012, but when he started getting more popular his music became a little stale for me. I might check out The New Toronto 3 though because I've been enjoying some of the singles. This new song sounds like if Drake's music was actually good. I've always kinda felt that way about Tory though. He sounds most Drake-like during the hook. The first verse is really dope though. The lyrics aren't super interesting to me, but his flow and delivery sound great in my opinion. The second verse is a lot better to me. I thought it was pretty funny, and his flow during that first quatrain actually reminded me of Suga Free. The production's kinda generic sounding, but it's really Tory's vocal performance that makes this entertaining to me. I fuck with it.
Tuesday, March 31st
March 31st by 
Add-2
produced by 
Disrupt
This shit is fucking amazing. I became familiar with Add-2 while he was signed to 9th Wonder, and I think he was one of the best artists on the label at the time. I'm kinda mad at myself for not getting a chance to review his latest album that dropped late last year, but I think I might still try to cover it at some point in the future. This shit right here, though? This shit is gorgeous. The jazzy production from Disrupt is super pretty, and the poetic lyricism is incredibly heartwarming.
Hug your mom and dad as tight as you can
Make sure your words as tight as ground when you stand
As the hourglass sinks full of sand
I thank my father 'cause he raised me one hell of a man
I told my mother that I love her more than air that I breathe
I tell my brothers that I'm here, I got whatever you need
And tell my lady that you got my heart forever, I'll never take it back
One day we'll have that kid whose skin's the perfect shade of black
It's really a beautiful song honestly. Oh, and it was released on Add-2's 34th birthday, so congratulations to him for that. Do people say congratulations for birthdays? Is that weird? Fuck it. It doesn't matter. Just listen to this song and let me know what you think. I love it. It's dope af.
Unlearning by 
Evidence
produced by 
GRAYMATTER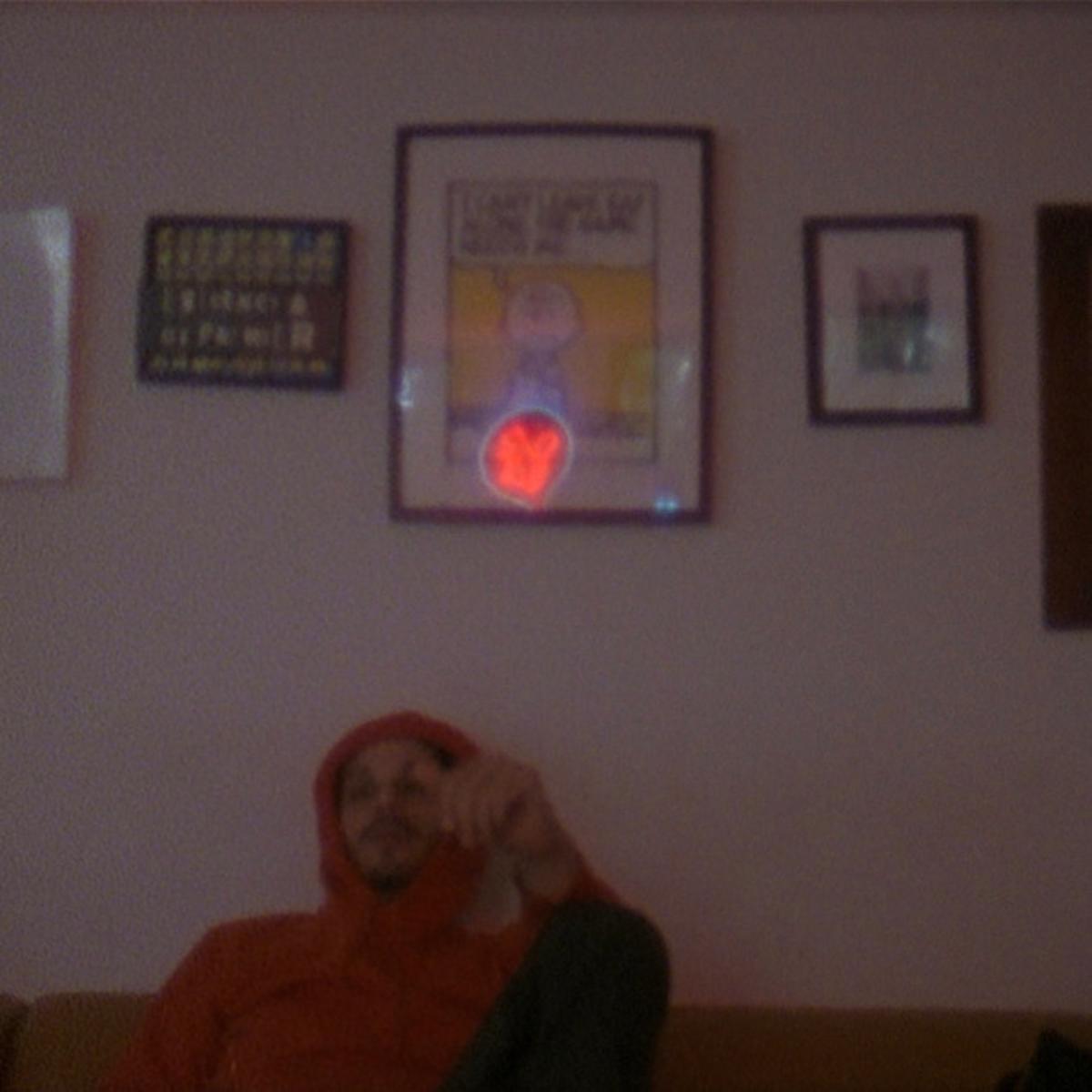 I was pretty excited when I saw that Evidence had a track produced by GRAYMATTER, who's become one of my favorite members of Mutant Academy at this point. This shit didn't disappoint at all either. The production is fantastic. This track actually kinda reminds me of Higher Self by Navy Blue, which was one of my favorite songs of 2019. They aren't that similar, but they put me in kind of the same mood. I love the low-key aesthetic of the song. It just sounds super relaxing to me. Evidence's off-kilter flow and somewhat lackadaisical delivery are a perfect match for this beat too.
I don't cry much
I love my people when I'm in their presence
Nothing like community
I don't lie much
This shit really makes me wish I had access to marijuana. It just sounds like it'd be perfect to listen to while chilling on a couch and getting stoned. Basically, I wish I could do exactly what Evidence himself was doing in the music video while listening to this. I think the music video is awesome by the way. I love this shot…
Shoutout to Stephen Vanasco for shooting and directing it. The song is dope af. Check it out and lemme know what you think.
Thursday, April 2nd
Don't Come to L.A. by 
Thurz
featuring 
Sly Pyper
produced by 
D.K. the Punisher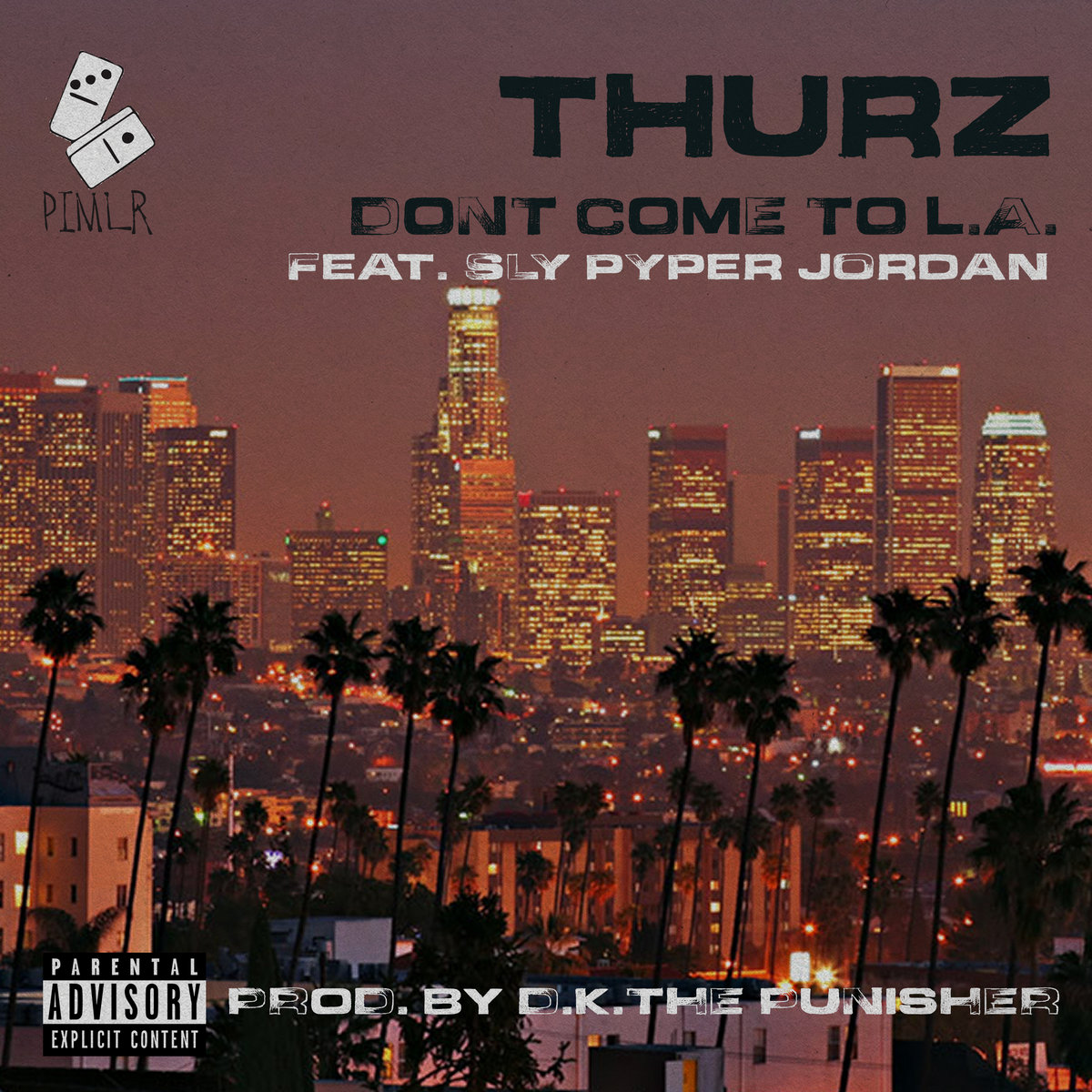 Y'all know I've been praising Thurz all year long, but I genuinely think this is my favorite song that he's dropped. This shit is amazing. Everything about this shit is fantastic. First of all, that beat from D.K. the Punisher is pristine, and the vocals from Sly Pyper on the hook are absolutely glorious. I was excited before I even listened to this one because it shares a title with my favorite song from YG's critically acclaimed sophomore album, Still Brazy. Obviously that's just a coincidence, but it still made me excited for some reason. I was also a big fan of Sly Pyper's contribution to Dr. Dre's 2015 album, Compton. This shit exceeded my expectations though. Thurz killed this shit.
The realest man's absent
Now everything's backwards, like
Pro drug dealers, pregnant dikes
Homeless hustlers, married hoes
Respected snitches, trusted rats
Who wanna be killers
Everything for sale if you a good tipper
It's one of the best singles I've heard all year honestly. I love everything about it. Don't sleep on it. You've been fucking up if you haven't listened to any of the shit he's dropped this year, but you're really fucking up if you skip this one. It's amazing.
We Need to Talk by
Rav
I recently wrote a review for SKIN, which was a really great collaborative album by Rav, Kill Bill & Scuare. I don't know why I brought that up. Check that shit out though. Anyway, this song is awesome. I think it's one of the better solo tracks I've ever heard from Rav. His light singing sounds really fantastic, and almost creepy honestly. It kinda reminds me of the lead single for the latest Mac Miller album, except I actually like this. The acoustic guitar driven production fits Rav's voice perfectly too. This beat is awesome.
We both conceal emotions that we ain't supposed to feel
We open up new wounds before the old ones heal
It's cold as hell, I try to hide my broken self
But if we can't be real with one another no one's real
I feel like this is unlike most of what he's done in the past. I don't know who I'd compare it to. Maybe Ceschi, but that seems like kind of a stretch. I don't know what I was expecting this song to sound like, but it wasn't this. This is really fucking cool. I'm glad I didn't miss it. I sent it to my girlfriend and asked her what she thought. She said "Tbh I really like that," so I guess that's a good sign. Check it out and lemme know what you think.
Sideline by 
MidaZ the BEAST
featuring
Oh No
produced by 
Sadhugold
I first became familiar with MidaZ the BEAST when he was featured multiple times on my favorite Planet Asia album, Via Satellite. This was my first time listening to a song that was specifically by him though. Honestly, when the track first started I was kind of taken aback because his vocals sound so roughly mixed. If I close my eyes it sounds like someone's playing a beat out loud from their phone, and MidaZ is just standing next to me rapping. I got used to it pretty quickly though. He killed this shit too.
Sadhu beatsmith pro
A couple bad freaknik hoes
Plus designer robes & sheepskin clothes
They on they toes, that's good defense, bro
It's clear to see why Planet Asia worked with this dude because he can rhyme his ass off. Oh No's verse was really awesome too, and Sadhugold's production is stellar. The only gripe I really had was the mixing, but, like I said, I got used to it very quickly. This shit is dope. It's the first single from an upcoming album by MidaZ & Sadhu called Prima Materia, so be on the lookout for that.
Social Distancing by
Kno

 featuring 

Has-Lo, Ray Jones, Kielen King, Mr. Al Pete, Slawth, Sly deSilva

&

J. Bully

Kno held a competition on Twitter this week, and I guess the winners were featured on this track. The only rapper here who I'd ever heard of before was Has-Lo, who of course has done a lot of work with Mello Music Group. Speaking of Has-Lo & Mello Music Group, where the fuck has Castle been at? I'd love another project from that dude. Gasface is one of the most slept on albums of the last decade in my opinion. Anyway, Kno's production here is phenomenal as always, and all of these rappers impressed me to varying degrees. As the title foreshadows, the entire song is basically about all the madness happening in the world right now. Has-Lo killed that first verse, rapping about the curfew of 6 PM in France and people up-selling hand soap. My favorite verses on the song come from Kielen King & Mr. Al Pete. The way they were rhyming was super impressive. They murdered this shit. I liked that part where Ray Jones mentioned Jay Electronica too. That was hard. The line from Slawth about Coronavirus & Lyme disease was very clever too. Make sure you check this song out. It's dope as hell.
Friday, April 3rd
The Entitled Ones by 
Cloud Envy
produced by
PKBEATZ
Last year I reviewed an album called Groovy Cat by an artist from my hometown named Cloud Envy. While listening to the album, I found out that I actually went to elementary school with him, which was really cool. Thankfully the album ended up being really dope. It would've been awkward as hell if I tore that shit apart and then realized we were from the same area. That didn't happen though. Anyway, I think this latest track is the best song I've ever heard from him. Everything about this just sounds super polished. He doesn't sound like some random struggle rapper from around the block because he's not. He's a skilled MC, and he's improving at a very fast rate. What's really cool is that the music video for this one was directed by $wank, who signed to 9th Wonder late last year alongside King Draft. Anyway, the production here is really smooth, chill stuff, and it kinda sounds like something Kendrick Lamar would've rhymed over back in the earlier stages of his career. Cloud Envy killed this shit too. The hook is really chill, and the actual verse is fantastic. His flow is really nice here. One thing I didn't realize until listening a second time is that there's no profanity at all here. I remember that being the case with his album as well, which I think is cool. A lot of people don't realize it, but you close yourself off from a lot of potential listeners when you include a lot of profanity in your music because certain people won't let their children listen to it, and even a lot of adults themselves would just rather not hear that. I think it's a smart move to keep it clean. I mean, I could never do that personally, but I admire those who can. Check this song out, and lemme know what you think. It's really dope stuff.
Marathon by 
Joshua Gunn
featuring 
Brandon Pierre
produced by 
KwesiOji
Speaking of Durham, Joshua Gunn is the first rapper I've actually met in real life, and I think this is one of the best songs I've heard from him. Well I guess Cloud Envy is technically the first rapper I've met in real life, but that was before he became one. Anyway, the first verse on this song is dope; his flow is really impressive.
Bein' black in America; that could be scary, but
I took all my fears and put my passion in stereo
A different scenario; I could've been buried or
Doin' a light sentence, and that ain't a metaphor
As the title kinda foreshadows, this song is inspired by Nipsey Hussle, and even features a clip of what sounds like one of his interviews at the very end. I was kinda nervous when I saw that there was a feature because I wasn't familiar with this Brandon Pierre person, but he actually turned out to be a pretty talented singer. He did a nice job with the hook. The second verse from Joshua is fire too.
Dreams ain't the only thing dyin' round here
Could prolly save Flint if we could bottle every tear
And everybody here all well beyond their years
They say I'm a old soul, I just say I see it clear
And as far as rapping goes, I say I don't have a peer
Too deep for shallow water, they ain't even on my pier
In my city it's some problems, tryna make 'em disappear
Every day feel the same, you just celebrate the years
Honestly, I don't really have any complaints about this track. I think he has a really good voice for rap, and his flow was tight as hell here. Check it out.
Saturday, April 4th
STIR CRAZY by 
Esoteric
produced by 
Jeremy Page
Esoteric is one of my favorite members of AOTP, and I've been a big fan of him ever since I first discovered him through his work with CZARFACE. I've been blue-balling myself when it comes to CZARFACE releases because I'm tryna save them for my Wu-Tang Clan Mega-Marathon, but it's been a struggle. Thankfully, since this is just a solo track, and a loose single, I can talk about it now. Anyway, this beat is fucking amazing. I love it so much. It sounds like some super old-school 80s shit, but they were able to modernize it. Maybe it just doesn't sound dated because of the way Esoteric was rhyming over it. He fucking slaughtered this shit.
When I'm getting groceries, stand back don't approach me
I sanitize everything, I panic-buy mostly
My mind focused; yo, I'm feeling like I'm at war
Gloves on, mask on, going through the glass doors
Grab the carriage, pull it out, wipe it down
I'm past trying to look cool, I'm full psycho now
Older dudes flexing in the frozen food section
I respect 'em as my brethren, so I gotta keep steppin'
Life's a bitch, 6 wild chicks in aisle 6
Handpicking different style chips with their vile mitts
This is seriously elite level rhyming. This is the type of rapping where you hear it and immediately think "nobody can fuck with this." I'm glad I'm not a rapper because I'd feel like shit after hearing something like this. I'd be on suicide watch. Okay, maybe that's a bit too dark, but still. This is crazy. When it comes to COVID-19 related songs, this is easily the best I've heard, and I don't know if anyone'll be able to surpass it. I fucking live for this shit. It's dope af.
"HOOD POLITICS" the short story by 
T.R.3
produced by
Taabi.thewonderer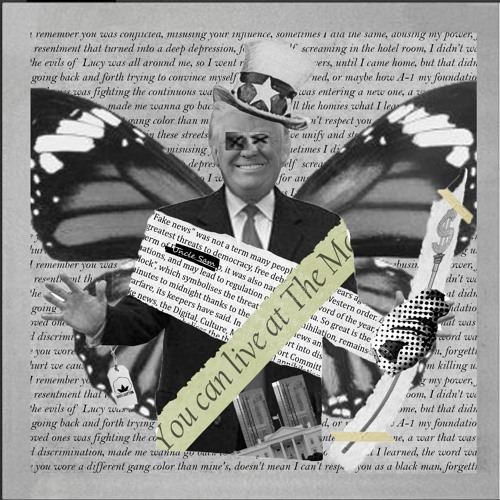 I almost missed this song because it was kind of uploaded at the last minute. I literally listened to it within the final 10 minutes of the week. I was excited when I saw it though because I've been really loving T.R.3's latest few releases, and then I realized that this track was inspired by my favorite album of all time, To Pimp a Butterfly. The song is kinda structured like The Heart, Pt. 4 because there are four different beats here. The atmosphere is more like Momma though. The production is kinda jazzy and lo-fi. I feel like the song just gets better and better as it progresses. Not only does the production become more enjoyable, but I also feel like his writing becomes more interesting as the song progresses. This is what he said over the first beat…
Supersaiyan energy, they say I'm using Kai
Pocket full of white face like I threw a pie
'Cause sometimes you gotta reach to connect the dots
And sometimes you gotta reach for the other Glock
And this is what he was saying by the time the third beat was on…
Passing a fist through the wall full of baggage
Anger is making it harder to manage
Feel no emotions, my heart got a callus
1st time on tour & a virus turn malice
The writing just seems more poetic at this point. It's a relatively long song, but the multiple switch ups prevent it from getting stale. The title is really fitting. It feels like a miniature EP, except it's all in one track. Don't sleep on this shit. It's dope as hell.
---
I feel like this was a relatively slow week for song releases to be honest, but maybe I'm tripping. Thankfully, the material that I actually did enjoy was really fucking great. I love a lot of these songs, so make sure you check 'em out and tell me what you think. As always, if something dropped and I didn't write about it, it's because I either didn't hear it or I just didn't like it. Again, things will be back to normal on this blog this week, and it'll stay that way inshallah. Peace.