This album was released on May 1st this year. The last project I covered from Stik Figa was All God's Dangers, which I thought was the best album he'd ever released at the time. I didn't get a chance to cover every single project he went on to release in 2019, but it should be known that I think he's already surpassed the aforementioned album. That Wiz Kidz EP that he dropped with Ron Ron was really great, and I actually think the EP he dropped in October—thanks, for everything!—was even better. Damn near every song on that project was stellar. Two of them actually made it onto this album, and I've already covered a few of the singles, which I've loved. This might just end up being his best project to date. I'm really looking forward to it.
---
1. PARTICIPATE produced by 
iLLBrown
I like the hard hitting production from iLLBrown on this track a lot; it sounds like there's a slight tinge of G-Funk here. The opening verse from Stik Figa is great, and the hook here is actually really awesome. I was kinda blown away by how detailed the production is here. The second verse is even better than the first one in my opinion.
Everybody hungry, scramblin' tryna get a plate
Ain't got a CDL, still pushin' loads up the interstate
Boys'll draw down, paint the scene and then illustrate
Blow off half your face, put it on a shirt to commemorate
This shit is hard. The beat from iLLBrown is crazy, and Stik killed this shit. The hook is really well written too. I think the song's dope as hell.
2. BBBFKR (BIG BANG) produced by
DJ Sean P
I heard this song about one week before the project was officially released, and I loved it on the first listen. I love the dark, kinda melodic production here. The hook is dope as hell too, and Stik's rapping is awesome as well.
Stole thunder, drank lightning out the bottle
Call the breeze, calm the sea when it was hostile
Traveled the tropics, made the jungle cats docile
Then we all hit our knees, praised Jah with the apostles
The lyricism here seems more abstract than usual for Stik Figa, and I'm here for it. I love this shit.
Privy to the books that the mystics read
Combed its pages, interrogated my disbelief
Quick reprieve, my ego died, ain't get to breathe
Was this moment transcended or had I been deceived?
Damn near every line in the song is a quotable bar for me. This is one of my favorite songs that Stik Figa has ever made for sure. There's not a single aspect of it that I don't love. The writing had me hooked, and the darker style of production mixed with it perfectly. This shit is dope af.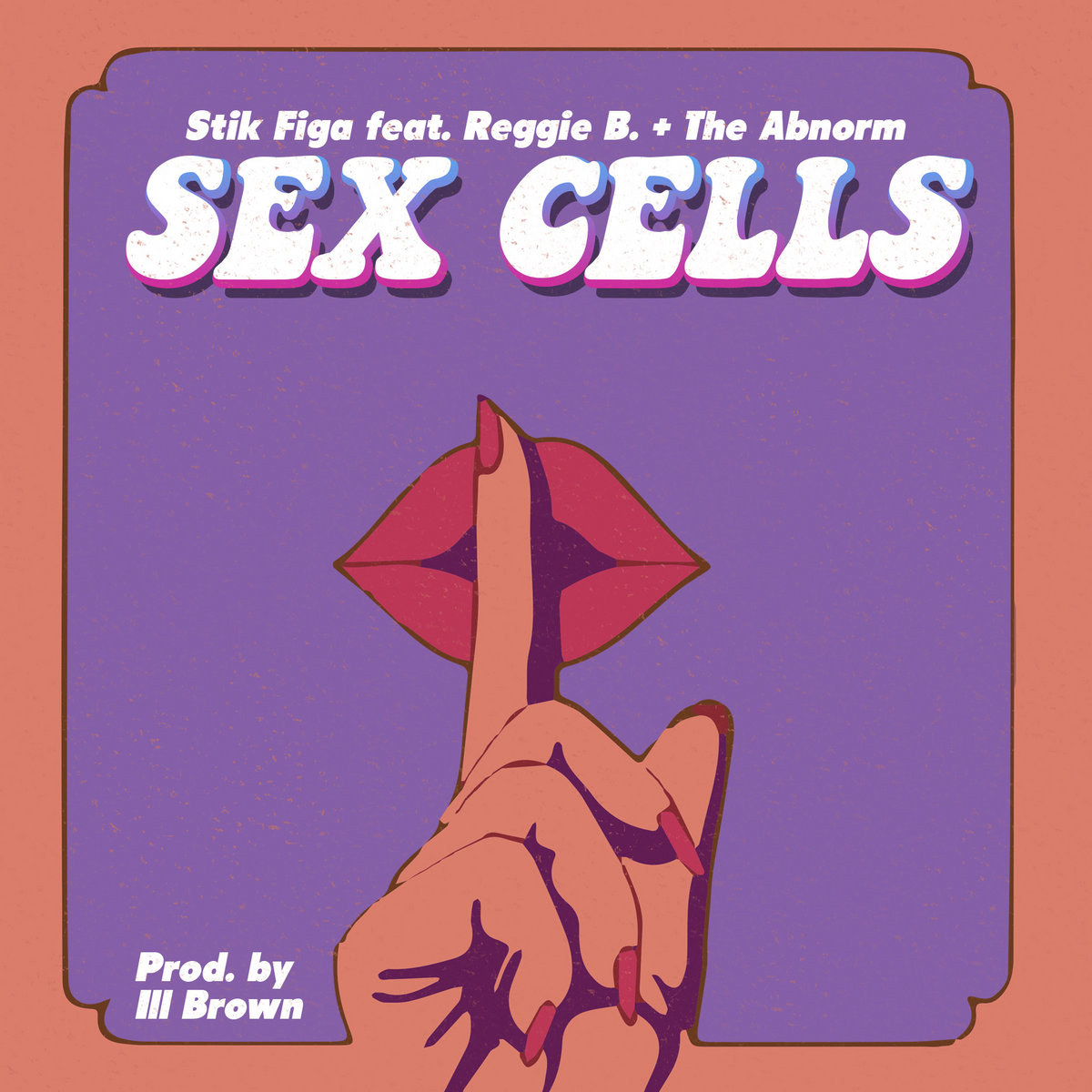 A few weeks ago Stik Figa released a single called Daydreamin', which I thought was pretty dope. This shit is even better though. Stik Figa sounds awesome here. Honestly, his performance reminded me a lot of 

Suga Free

. I'm not sure if that was intentional, but that's all I could think of. It's not a bad thing though. I think it's really dope. I feel like I haven't heard him rap like that before, so it was unexpected. I liked it a lot though. I typically don't really care for more sexual songs, but this was really entertaining to me because it's legitimately humorous.
Why swap or trade when these hoes the same?
Nigga, when a rattlesnake bites you, how is you gon' feel betrayed?
Baby, that's just the game, it'll never change
So tell that ho to go to Burger King if she really wants it her way
See? This looks exactly like something Suga Free would say, and even the flow was similar. The vocals from Reggie B on the hook were really nice too, and The Abnorm actually sounded really good on the second verse as well. This shit is cold as hell, man. Check it out.
4. THE GETAWAY featuring
DJ Sean P
produced by
Mr. Dusty Face
This song has a really nice, light, kind of floaty beat. It kinda reminds me of that Ballin' song by Jay Rock. The hook is pretty solid, and the opening verse is really hard.
I ain't a poet, I don't like to waste words
Keep my name out your mouth, I know that it taste worse
Here's some advice, I know that the hate hurts
Have a bullet for breakfast, and then lay in some dirt
I feel like the song probably didn't need to be nearly five minutes long, but nothing about the music itself was particularly bad. The beat doesn't really seem as detailed as the previous few instrumentals, so it does get slightly old by the time the song is over. Stik Figa's performance here is dope though, and I really love the scratches from DJ Sean P on the outro; he did a great job. The song is pretty dope overall.
The last time I wrote about Stik Figa was when I reviewed All God's Dangers. He went on to release a couple more projects later in 2019 if I'm not mistaken, but I unfortunately haven't gotten around to listening to them yet. I definitely will at some point though. Anyway, I'm not sure if this song is gonna appear on an upcoming project or if it's just a loosie, but it's dope. iLLBrown's production is really nice, and the first verse from Stik Figa is great.
Turned in a dirty UA now I'm sitting on the couch
In the house, killin' stress while I'm hittin' this loud
Out the way of the suckas on they missions for clout
But I'm high as Lakitu, so let me sit on a cloud
The Stevie Wonder and Bambi lines were really nice too. The hook is performed by Nowdaze, who used to perform under the pseudonym of Irv da Phenom. That name may look familiar if you've listened to a lot of 

Tech N9ne

's work in the past. Anyway, the hook is pretty good, and Solomon killed that second verse. I'd never heard of him in the past, but he did a really good job here. Don't sleep on this track. It's dope.
6. FISHBOWL produced by
DJ Sean P
I like the production on this track a lot. This probably isn't gonna make sense to anyone, but this instrumental sounds like what I imagine I'd hear in my head as my life was flashing before my eyes during a near death experience. I really like the hook on this track too, even though it is admittedly pretty simplistic; I just think it works really well with this beat. The first actual verse on the song is also dope. The second verse is even better though. He killed that shit.
Tell the truth, shame the devil, need the proof, name a rebel
Be careful what you say because these boys'll bang the metal
Choose to leave home instead of staying & settle
Where they wanna cut you down when you say that you special
This is definitely one of my favorite songs on the project. The darker lyricism mixes with this relatively grim production in a really cool way. I think this shit is dope as hell.
7. 666X6 produced by
Anwar Highsign
This song originally appeared on the aforementioned thanks, for everything! EP, which came out last year. The production from Anwar Highsign, formerly known as Has-Lo, is fucking gorgeous. It sounds like heaven in the form of music. It's a perfect backdrop for the reflective, autobiographical lyricism from Stik Figa.
Everything that glitters ain't gold, that gold's rusted
I've never known love, I've always known judgement
Green as a pool table, and twice as square
Completely lackin' in what y'all would call "savoir faire"
Didn't smile, insecure, though both my folks was there
Can't get fresh 'cause money's tight, there's little cash to spare
The song is pretty much just one verse over this angelic production. The verse itself is great, and I love how personal it all is. The only nitpick I have with the song is the manner in which it ends. It just feels way too abrupt. This shit is still fire overall though, and one of my favorites on the album. It's dope as hell.
8. NEVER BE ENOUGH produced by
Mr. Dusty Face
I'm ashamed to say that I don't know where the sample in this song comes from. It sounds incredibly familiar, but I can't remember where I've heard it before. This beat is dope though. Oh wait… Never mind, I know why it sounds familiar. This song was also featured on the aforementioned thanks, for everything! extended play. The version I heard had two featured verses from Young Fate & A Plus tha Kid. Anyway, the first verse from Stik is great; I really like the way he was flowing, and the third person storytelling was tight. The hook is pretty straightforward and simplistic, but it serves its purpose well enough. The best aspect of this song is easily just Stik's rapping, but the hook and beat are cool too. I don't really have any issues with the song. In all honesty, I think I kinda prefer this version of the original just because I think that one was a bit too long. This shit is dope though; I fuck with it.
9. GIVENTAKE produced by
DJ Sean P
I really love the soulful intro to this song, and the upbeat, bouncy direction in which the song goes as soon as the beat drops was really unexpected. The beat is great though, and I like the fast paced hook a lot too. Once again, the lyricism here is a bit more personal, as Stik Figa describes himself and his life in the first verse. I think the second verse is even better.
I'd rather break the mold, get away from status quo
Water uncharted land in the hopes that grass'll grow
Too much thoughts in my head, naggin' thoughts I'm plateau'd
Home is where the heart is, so my castle's made of gold
The way the production kinda expands during the outro is really cool too. Overall, I think the song is pretty awesome to be honest. The verses are great, and I like the production a lot. This track is dope as hell.
---
This album is really goddamn great. I'd say it's actually one of the better albums that I've heard so far in 2020. I don't know which Stik Figa project is my favorite anymore. It's between this and that EP I mentioned in the preamble of this review. They're both really great. I'd probably go with this one just because it's longer and there's more material to dig into. Neither of them should be slept on though. There's not a single track here that I don't like. I think this is easily some of the best material I've ever heard from Stik Figa, and the crazy thing is that it left me wanting more. My favorite tracks are the ones with more personal lyricism, like 666X6, although I really loved the more abstract style of the second track. Stik released like 4 or 5 projects last year, so maybe we'll get more by the time this year's over. Much like Planet Asia, I feel like I can always depend on Stik Figa to rap well, so the quality of his music is often determined by the production he spits over. Thankfully, I enjoyed every beat on this project. Don't sleep on this one. It's dope.
Favorite Song: BBBFKR (BIG BANG)
Least Favorite Song: THE GETAWAY
88
Watch the video below for more thoughts on this album.