Once again, this was a terrible week for me personally, but I guess it was kinda nice to have some time off. I'm in New York now, taking classes at Hofstra University, so that's why things are slowing down on the blog. It's probably gonna be like that from now until the end of the year, but I'll obviously do my best to cover what I think y'all need to be paying attention to. I'm not gonna be able to livestream these songs like I used to since I have way less time now, so you'll just have to check these tracks out on your own.
---
Sunday, August 16th
Porthole by 
ghostbusters VHS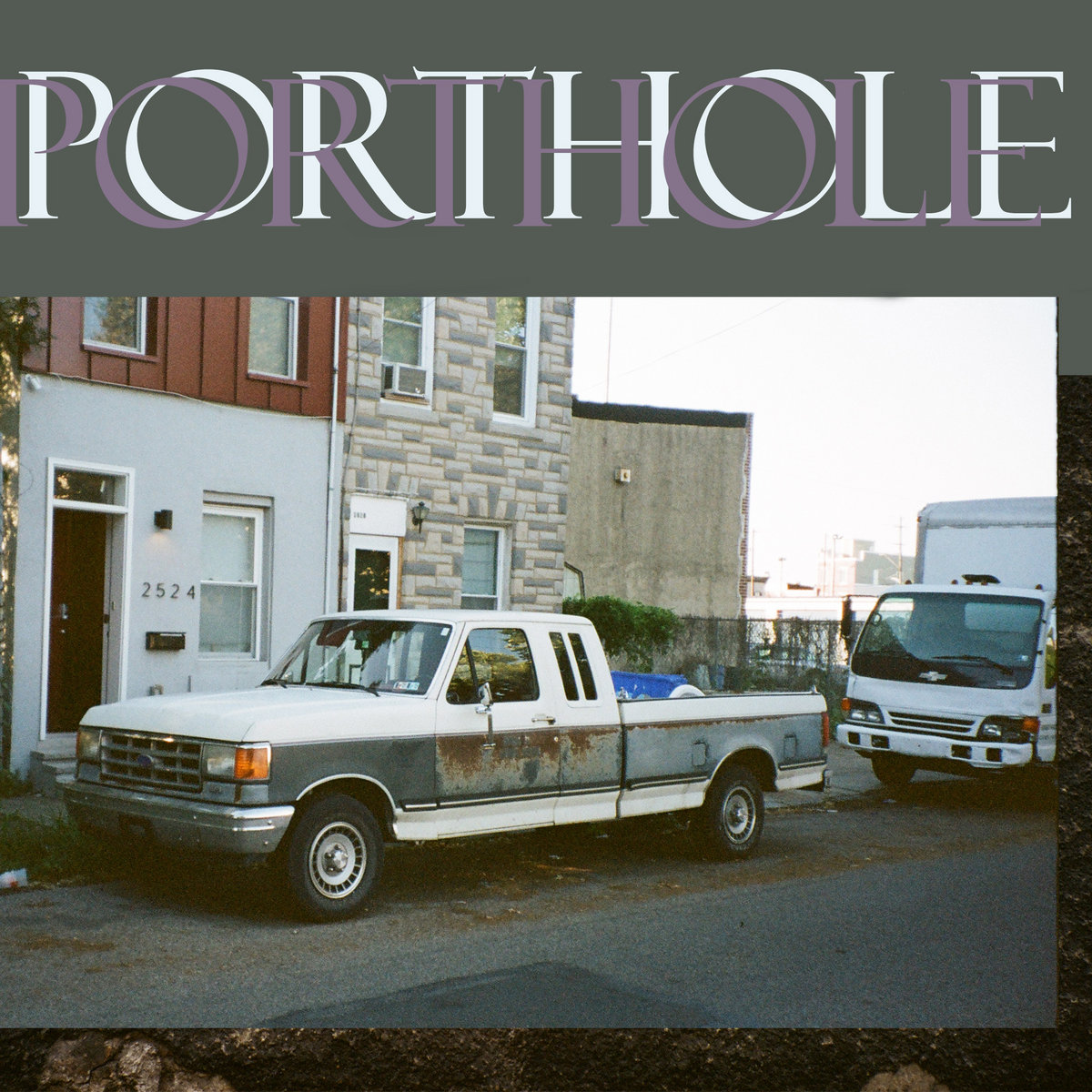 This is probably an unexpected start for you guys since ghostbusters VHS isn't actually a Hip Hop act. I'm not really good at classifying music by genre, but I've seen people refer to their work as Indie Pop as well as Bedroom Pop. I also saw someone call it "Slacker Rock," which I've never heard of before. It doesn't really matter though. I'm not really familiar enough with this act to call myself a fan, but I did enjoy the album they dropped last year, which was called Resistance. I only know about ghostbusters VHS because that album was released by Fake Four Inc., which is one of my preferred independent record labels. Anyway, this is a very pretty, kind of dreamy song with a very soft atmosphere. It feels like I'm floating on a pink cloud. Or light blue. The vocals from Tom Massey kinda remind me of something Justin Vernon would do. I'm not sure if there's actually anyone else in ghostbusters VHS. I think it's just Tom. I might be wrong though. Anyway, the lyrics are incredibly sad. I kinda interpreted it as someone who's coming to terms with the death of a loved one.
Done now
The sky's gonna feel you lying down
It's gonna lift you off the ground

I know that you're coming home today
I know that you'll take my breath away
Yeah, I know you're alright
Take your time to say goodnight
This isn't really the kind of music I would typically listen to and write about, but I enjoyed it and figured I might as well highlight it here. Let me know what you guys think.
Monday, August 17th
Church Towers by 
Fatboi Sharif
produced by 
Roper Williams
Fatboi Sharif is an artist I just recently became familiar with, and I think this latest track is a pretty good introduction for other new listeners. First of all, this beat from Roper Williams is crazy. I don't know if I've heard that artist's production before, but their name didn't really look familiar to me. I'm really impressed though. It kinda reminds me of Noveliss' latest solo album, Sword of Nature. The main difference is that this beat doesn't sound as serene and chill. I just thought it was similar because Roper Williams took a very minimalistic approach to the percussion, and the woodwind instrumentation is the primary backdrop. Oh wait… Apparently Roper Williams was involved in Maxo's LIL BIG MAN EP from last year. That's cool. Anyway, Sharif was rhyming his ass off here. I guess he would kinda fit into the Horrorcore subgenre. The imagery in the music video definitely aligns with Horrorcore, and he has some edgy references like that Orlando nightclub shooting in 2016.
Cockin' ammo at your cocker spaniel
Shot your socks and sandals
At nightclubs in Orlando
The song is super short, but I really love how weird it is. Again, the production is awesome, and Fatboi Sharif's rhymes were on point. Don't sleep on this one. It's dope as hell.
Another Cold Night by 
T.R.3
featuring 
Gavlyn
produced by 
Ariano
Much like Thurz, T.R.3 has released a ton of material this year. I haven't even kept up with every single thing he's dropped. This song right here is definitely one of the better tracks he's released in 2020 though. I really just feel like everything he does with Ariano is top notch. T.R.3's rapping on the opening verse is great.
The fidget spinnin' too fast for the men to hold on to their masculinity
We throw away our morals and values to glow where sinners be
Thin line between life and death, hold on for symmetry
And strap your coat for Winter's peak
I guess that's him singing on the hook too? That really caught me off guard to be honest. I didn't know he could sing like that. I also feel like I've probably said that before too though. I just can't remember. Part of me thinks he's impressed me with his singing before in the past, but I might be thinking of someone else. Anyway, the hook is really fantastic. I don't think I'd ever heard of Gavlyn before listening to this song, but she did a great job with that second verse too. The song just feels really polished overall. I think it's super dope. Check it out.
Tuesday, August 18th
bucciarati by 
Open Mike Eagle
featuring 
Kari Faux
produced by 
Caleb Stone
&
Jacknife Lee
This is the lead single from Open Mike Eagle's upcoming album, Anime, Trauma & Divorce. OME is one of my favorite rappers of all time, so I was excited when he announced this project. Obviously due to my anti-weeaboo stance, I was a bit taken aback when I saw the title, but that's neither here nor there. I'm sure the album itself will live up to his past work. You wanna know why I'm so sure about that? This song is fucking amazing. That's why. This shit is boiling hot fiya. I absolutely love the ridiculously smooth, chill, muted, jazzy production. The percussion starts as just a light cymbal pattern, and the way it develops as the song progresses is so cool. Mike fuckin' killed this shit too. His flow was bonkers.
Fallin' apart, I can't hold it together
All in the art 'cause I won't live forever
I had a direction and split from the thesis
Now I need more fingers to pick up the pieces
Kari Faux's soft vocals are perfect over this beat too. The second verse from Mike is my favorite part of the song. The lyricism here is just super relatable for me.
Part of me stuck in original trauma
Part of me wears an invisible armor
Part of me knows I have all that I need
Part of me hurts when the others succeed
I saw the sign, but forgot what it said
Feedin' the animals fucks with they head
Smart in the belly, but dumb in the head
Who up on the ledge?
Kari Faux comes in right behind him with a great verse too. I think her flow was really dope, albeit inconsistent. Overall, this is easily one of my favorite songs of the week. Don't sleep on it. It's dope af.
Wednesday, August 19th
'Bout Shit by
The LOX
featuring
DMX
produced by
Scram Jones
This is the third single from The LOX's upcoming album, Living Off Xperience, which if I'm not mistaken is scheduled for release on August 28th. I think this is my least favorite single so far, but I do still like it, so I actually think I'm gonna end up enjoying the project. The Jeremih feature is a bit concerning, but aside from that it looks promising. Anyway, I really like Scram Jones' production here, and the opening verse from Styles P was cool. It's by no means one of his best performances, but I enjoyed it. I'm actually not really crazy about the hook from DMX to be honest. He sounds like an old ass motherfucker here. I know it's because he technically is an old ass dude, but still. You can tell he's not really been at it for a minute. He sounds a little washed up. His actual verse is thankfully not bad though.
Think something funny? Y'all keep laughing
Nigga already dead, I'ma keep stabbing
Been a loose cannon, been putting work in
Name ringing bells from School Street to Warburton
Niggas talk about battle, but they ain't battle dog
My rap sheet is longer than niggas catalogues
Fuck you battle for? You know you ain't winning
X been the grim reaper since the beginning
The closing quatrain was kinda wack to me since he rhymed "What the fuck is you doing?" with itself, but overall I enjoyed his performance here. I actually thought Sheek Louch had one of the best verses on the song to be honest. He kinda killed this shit.
Keep track of me, watch the back of me
I pop up more than my son's acne
Cut 'em into pieces, bodies in the freezers
I don't drink lean, so I don't be catchin' seizures
With the cheese I'm like Lil' Caesars
Fuck your debit card, and your lil' visas
He definitely had my favorite performance. Jadakiss did his thing at the end, but, much like Styles P, I definitely wouldn't say it was one of his finest verses. Again, this is my least favorite single out of everything they've dropped, but it's obviously still pretty good. Check it out and let me know how you feel about it.
Oracle by 
Isaac Zale
featuring 
Chuuwee
produced by 
Cherry Blu
This is the first single from Isaac Zale's upcoming debut album, None of the Keys Fit. I don't think the official release date has been announced yet, so keep an eye out for that. Anyway, I think the piano loop in this track is pretty hard, and the hook is pretty solid too. I'd never actually heard any music from Chuuwee before checking this song out, but his opening verse was pretty impressive.
Right now I got all that I ever wanted
If I pull up and ball you would never notice
If I jumped out the gym you would never know it
Ain't it funny my instagram never show it
If I gave her a chance then I know she'll blow it
On a rollie or niggas I barely know of
His flow was smooth as hell. I might have to look into more of his work. I don't think I'd ever heard of him, but he did his thing here. I definitely don't think he stole the show or anything though. Isaac killed this shit.
The blow and the xans let go of my hands
They show me the blicky and tell me to dance
I did what they asked, they did what I fought
The fork in the road never fed me a lot
I'm having these visions, I'm seein' my fate
I sleep for a minute then wake up in shakes
Sobriety should've been all that I'm chasin'
Blinded by money when life is at stake
This is exactly the kinda shit I wanna hear from Isaac. This content about his struggles with addiction is super personal, and it's not really any of my business, but I just find it fascinating. That fork in the road line was super clever too. I think the song is dope as hell. Don't sleep on it.
Detlef by
Griff/Scorcese
featuring
Eddie Kaine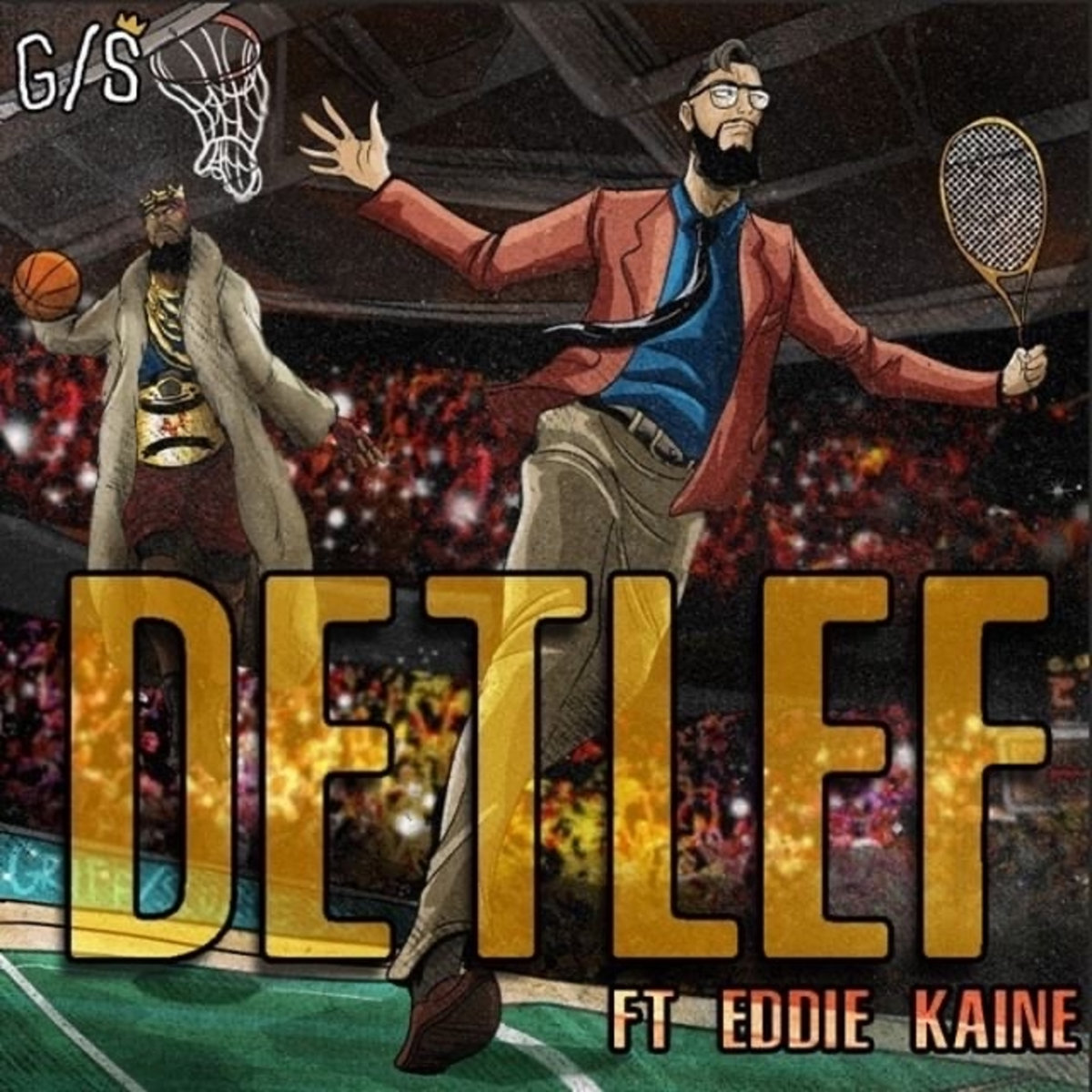 If I'm not mistaken, this is the first single from Griff/Scorcese's upcoming album, Midnight Express, which is scheduled for release on September 24th. I wasn't too familiar with Jason Griff before hearing this track—although he apparently contributed to Zilla Rocca's solo album from last year—but I am a fan of Scorcese. He recently released an album with a producer named Panels as a duo called the East Hampton Polo Boys. That album is called Summer Catalogue, and I'll have a review for that up hopefully sooner rather than later. Anyway, I was pretty excited when I saw this track because I've become a fan of Eddie Kaine over the course of this year. I really loved his feature on Ty Farris' amazing No Cosign Just Cocaine 3 album. After hearing that, I went back and listened to his Aruku album from last year, and I recently checked out his collaborative album with The Standouts, Nezzie's Star. Both of those projects were dope, so I was confident that he'd come through with a dope performance on this track, and I wasn't let down. As soon as the track started, I was hooked by Jason Griff's dirty production. The sample he flipped here is fire too. The first verse is handled by Scorcese who has some really nice lines in there. I liked the one about kids dying. That was funny. The second verse from Eddie Kaine was really dope, but I think Scorcese had the best performance when he came back in for that third verse. That line about people being bent outta shape like cursive was hard. The metaphor about thirstiness was kinda gross, but also pretty slick at the same time. Overall, I think it's a really dope song, and a great first single. I'm looking forward to the full project. Give this track a listen and let me know what you think.
Thursday, August 20th
Dreams by
Thurz
produced by
Saxon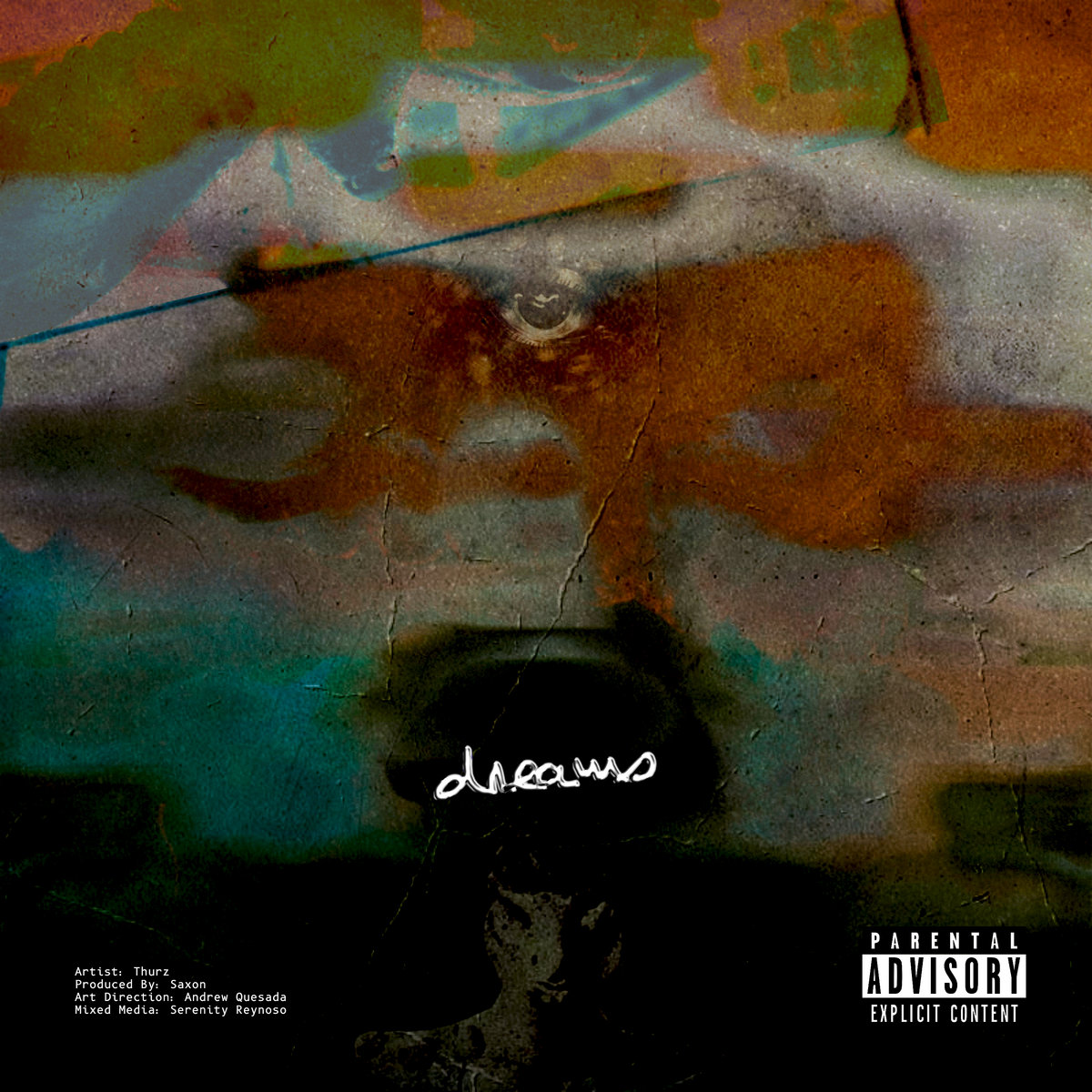 This track feels a bit more hard-hitting and heavier than some of the other solo cuts Thurz has released this year. It feels a bit more fast paced too. I really like Saxon's production here. It's really Thurz's rapping that sold me on this track though. He killed this shit. That Roman numeral line was dope as hell to me.
We in the era of photoshoots at the funeral
Disrespect gon' be mutual
Only L to take, a Roman numeral
Drop a 50 piece and California Roll
His flow is smooth as hell, and the hook is pretty nice too. The song is kinda short, and the structure is really straightforward, so I don't really have too much to say about this one. It's just a dope beat with some really great rapping. Check it out.
The Head by
Namir Blade
On Thursday, Mello Music Group officially announced the signing of their newest artist, Namir Blade, who I'd never heard of before. This first single from him is taken from his upcoming album, Aphelion's Traveling Circus, which is scheduled for release on September 18th if I'm not mistaken. Anyway, this song is fucking awesome. It begins with a very familiar sample that I know I've heard before, but I can't remember where. I hate when that happens. It always bugs the shit outta me. Anyway, as soon as Namir Blade started rapping I was immediately reminded of Kendrick. It sounds like he was a pretty big influence. It's not as distracting as D Smoke though. D Smoke literally just sounds like a Kendrick Lamar clone. That's not the case for Namir Blade. He also kinda reminds a bit of Andre 3000, which I guess makes sense because Kendrick is also obviously inspired by 3K. The intro lasts about 50 seconds, and it also kinda reminded me of Isaiah Rashad a little bit. I don't know exactly why. They're both from Tennessee though, so maybe that has something to do with it? I don't fuckin' know. Anyway, the way the song kinda switches up after that 50 second intro is really cool, and the way Namir was flowing reminded me of J.I.D. I know I'm throwing a lot of different influences out right now. All these guys are influenced by Outkast, so I'd say that's the best comparison so far. The beat switches up a third time after about a minute, and gets a lot more melodic, soulful and slow paced. His flow at this point is absolutely pristine. The song is completely self-produced too, which is very impressive. I feel like this was the best possible first impression. There's nothing about this song that I don't really like. The production is gorgeous, the writing is great, the melodies sound really good, and his flow is immaculate. I think the song is dope af, and easily one of my favorites of the week. I can't wait to familiarize myself with this guy. I'm looking forward to the album.
Isis Daughter by 
Reks
featuring 
Rayel
produced by 
Apollo Brown
I believe this is the fourth single from Reks' upcoming album, T.he H.unger I.nside N.ever G.ets S.atisfied, which is slated for release on September 11th via Brick Records. I think the only other single I've heard is the one produced by Evidence, which was called Legacy Driven. It's not that the other singles aren't dope; I just didn't hear them when they originally dropped. I'll hopefully be able to cover the album when it releases next month though. Anyway, this song is great. As always, the rhymes from Reks are on point. I actually really like Apollo Brown's production here too. A lot of times his beats end up boring me because they all kinda have the same aesthetic and atmosphere. I can only take his work in small doses despite being able to recognize his undeniable skill. This beat is nice though. I have kind of a hate it or love it relationship with love songs, but obviously since I'm highlighting this track here I think Reks was able to pull it off. The best love songs are the ones that make me hate myself by reminding me of how lonely I am, and this one definitely meets that criterion.
In her I see details that's idiosyncratic, all I need
We proceed to the exit, kept her at ease
Mentally, desires is clenched between your knees
A higher power that breeds, create legacies
If it's meant to be, then it will be
The hook isn't really anything special to me, but it serves its purpose well enough. It's really just Reks' lyricism that has me sold here. The descriptive storytelling had me hooked throughout the entire track. It's a genuinely romantic song. I love it. Give it a listen and let me know how you feel about it. I think it's dope as hell.
Dollar Dr. Dream by
Pink Siifu
featuring
fly anakin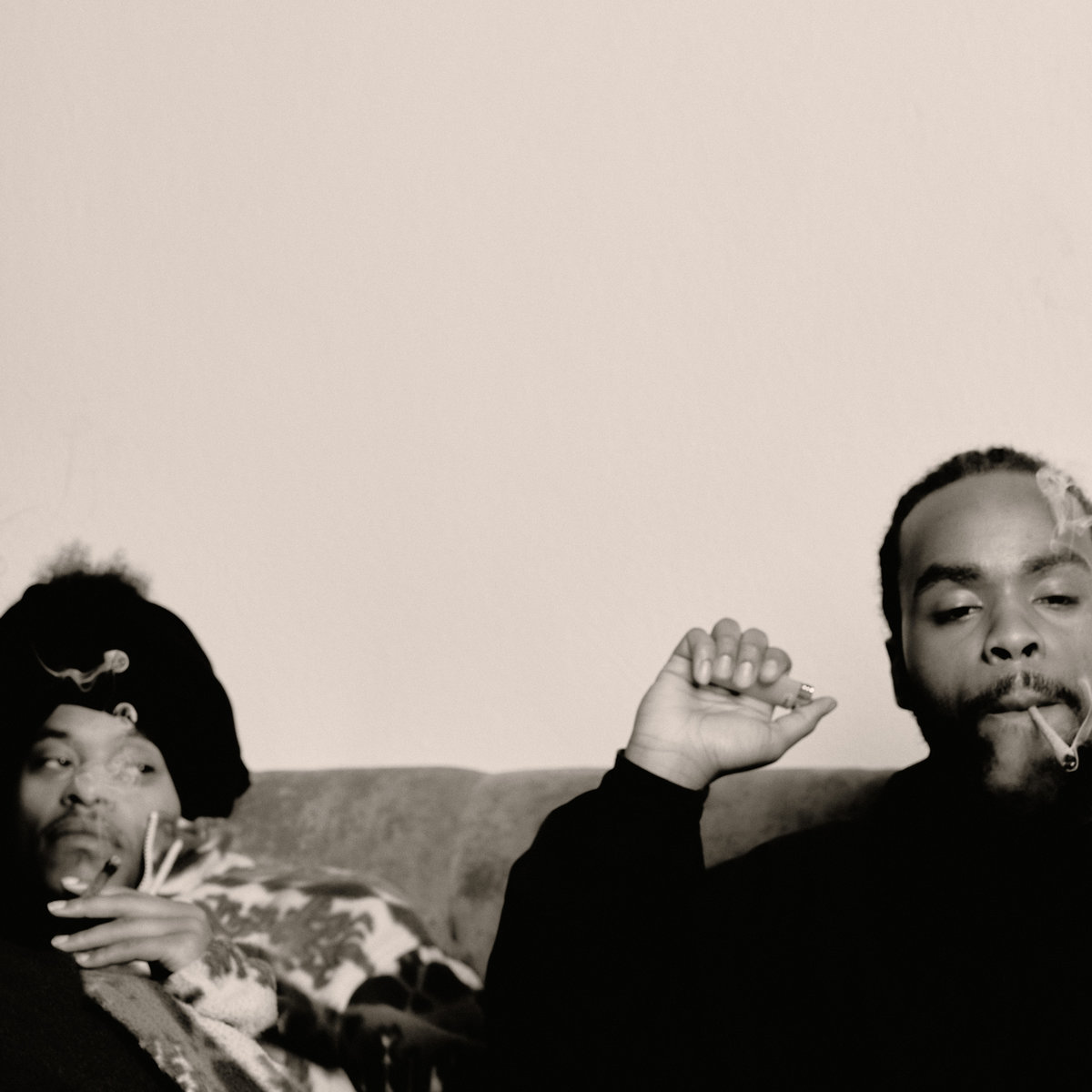 fly anakin is one of the hottest underground artists in Hip Hop right now, so I was pretty happy to see this collaboration. I love how Pink Siifu started this track off with that classic MLK speech from The Boondocks. The beat itself is very dope too, and perfect for anakin's style. The opening verse from Pink Siifu is great.
Queen get the money, still stackin'
Lil Jon with the nina, screamin' "exactly
Pull over lil daddy," like I told Trina
Keep it wavy like we made it through 'trina
I probably misquoted a couple of those lines, but it it what it is. fly anakin definitely had my favorite performance on this song. I definitely wouldn't say he stole the show though. Honestly, I think Pink Siifu's lyricism was more interesting, but I just like the way fly anakin sounds over this beat. His voice is really dope. I mean, yeah, it is kinda high like that of Westside Gunn, but it doesn't sound like he's actively trying to annoy the shit outta me. He has a good control over his voice, and knows how to deliver each line very well. Overall, I'm definitely satisfied, and wouldn't mind hearing more work from these two. Check it out.
Friday, August 21st
Flowers by
S. Reidy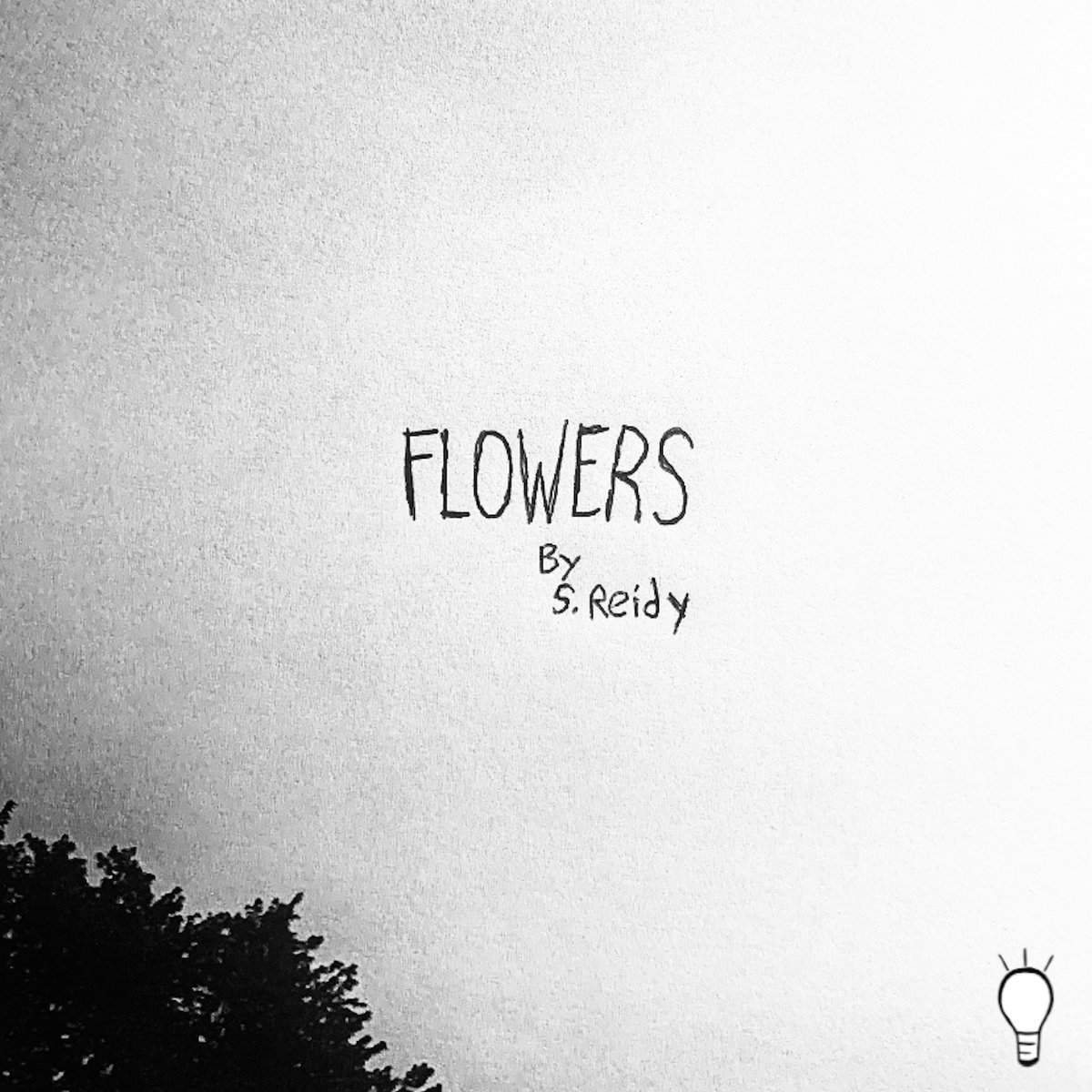 S. Reidy released a really dope EP earlier this year called Sketchbook, so I was pretty happy to see this new track, and it thankfully exceeded my expectations. I really love the muffled, lo-fi aesthetic of the song and music video, and Shawn's writing here is great.
Bite your tongue every chance that you find
Dance around the sky to make the scene so divine
A castle is a friend when you clarify the ends
The port is overarching when the frugal take the stand
I really love his soft vocals on the hook too. The melody along with the serene production just gives the song a super placid atmosphere. The second verse is even better than the opening one too. Overall, I think the song is awesome. I guess if you're not into this type of emotional, flowery Hip Hop you might not like it that much, but I don't really have any issues with it personally. I think it's dope as hell.
Pyrex by 
Tragedy Khadafi
featuring 
Styles P
produced by 
Stu Bangas
&
CAMEone
This was a pretty pleasant surprise for me. Tragedy Khadafi isn't really an artist I'm constantly keeping my eye on, but whenever I see a new collab between him and another artist I fuck with I'm always happy to hear it. Stu Bangas has been absolutely on fire this year too. It seems like every other week he's dropping another super exciting track. I'm not sure if he's doing a full project with Tragedy, but I'd be interested in hearing something like that. Anyway, the opening verse on this track from Styles P is great. It's actually better than I was expecting to be honest. I'm a big fan of him, but some of the content was a bit more esoteric than what he usually rhymes about.
Nothing is transparent
Smokin' tryna figure out if God got parents
Matrix simulation, who designed the appearance?
Is heaven a record label? Who's givin' the clearance?
He killed it. Tragedy actually sounded slightly less like Nas on this song than usual. I mean, the similarity is still uncanny, but his voice sounds higher than that of Nas here. He killed it too. I love how hard his verse was.
Y'all praise who got shot, I salute who shot 'em
Turn a nigga foamposites to some red bottoms
Lazer beam dot 'em, mahdi with the Ruger got 'em
Aura like he got the real prem' team inside 'em
Overall, I'd say Styles P had the more entertaining verse for me personally, but I obviously enjoyed both of the verses. The production isn't really anything special to be honest, but it definitely wasn't bad. The song is dope.
---
I think this was a pretty good week for music. Again, my personal life is in shambles, but that's neither here nor there. If I didn't write about something that dropped this week, it's because I either didn't like it that much, or I just didn't hear it. Let me know what you were fucking with this past week, whether it was listed here or not. See y'all on Tuesday.