This week was actually pretty damn great for music releases to be honest. I guess there are typically more singles released towards the end of a month? Is that a thing that happens? I don't know. It kinda seems that way though. Anyway, I've decided that I'm not gonna be reviewing literally every single album that I listen to this year because some projects really aren't worth discussing. I'm still gonna listen to as much as I can, but if I'm not really into an album, and nobody is asking to hear my thoughts on it, I'm not gonna go out of my way to write a full review for it. However, for what it's worth, I will say that I listened to RICH YOUNGIN' over the weekend, and it was terrible, so that's currently the worst album of the year for me.
Sunday, January 26th
Rodeo (Remix) by 
Lil Nas X
featuring 
Nas
produced by
Take a Daytrip, Roy Lenzo & Russ Chell
Rodeo is a song that appeared on Lil Nas X's 7 EP, and originally featured Cardi B. I thought it was decent, but this new version is really good to me. It's still bizarre to me that he completely hijacked Maxo Kream's melody & cadence from Meet Again, but the instrumentals are different enough to give the songs their own unique aesthetics. It's mainly the Nas feature that sold me on this track. Cardi B was pretty good on the original version, but it should go without saying that this new verse from Nas is much better. I love the way he flowed on this track, and the way the production evolves while he's rapping is awesome. It's by no means the best song of the week, but it's definitely worth checking out. I fuck with it.
Tuesday, January 28th
One Week by 
Elaquent
featuring 
A L L I E
I really enjoyed the first single that Elaquent dropped with Oddisee in the second week of 2020, but I think this new one is even better. I'd never heard of this A L L I E vocalist before checking the song out, but she thankfully ended up really impressing me. The instrumental from Elaquent is Sade levels of smooth, and A L L I E fits over it like a glove. I really don't have any gripes with the song at all. It's genuinely one of the best R&B songs I've heard this year. To be fair, I obviously haven't heard as much R&B & Soul as Hip Hop so far, but still. This shit is fire. Do not sleep on it.
Since 16 by 
V Don

 featuring 

ElCamino

&

38 Spesh

This song comes from V Don's upcoming album, Black Mass, which is scheduled for release on February 7th. Well, it's not really clear to me whether it's an album or an EP. The cover art literally says "AN EXTENDED PLAY BY V DON," but every time I see someone mention the project, they refer to it as an album. Whatever. It doesn't matter. It's all the same shit these days. Anyway, I was pretty excited when I saw this single in my subscription box. I think V Don is a really talented producer, but I wasn't a fan of Da$H's rapping on that 5 Deadly Venoms EP that they released last year. I like ElCamino & 38 Spesh a lot, and they thankfully didn't disappoint me on this single at all. ElCamino killed that first verse, and I really love the instrumental. 38 Spesh's verse was fantastic as well. I love the way the beat kinda switched up for his performance. Every artist involved in this track did a phenomenal job. I really can't say who performed the best because they were all great. This shit is dope af. Do not sleep on it.
Wednesday, January 29th
Show You by 
CJ Fly
produced by 
Statik Selektah
Late last year, CJ Fly released a single with Conway the Machine called City We From, and I thought it was fucking superb. On Wednesday, we got an official confirmation that it'd appear on CJ Fly's upcoming album, Rudebwoy, along with this new single. I guess I can officially add Rudebwoy to the list of my most anticipated 2020 releases. This shit is fire. CJ Fly & Statik Selektah are really a match made in heaven, so I'm glad he's producing the whole album. I love the upbeat, kind of jazzy instrumental on this song. CJ rides it perfectly too. I love the hook, and his melodic & fast-paced flow during the verses sounds great. I love the autobiographical content too. Honestly, there's really nothing I dislike about the song. CJ Fly is quickly becoming one of my favorite members of Pro Era. Well, I guess I've always considered him to be one of their more top tier members, along with Dessy Hinds, Joey Bada$$ & of course Capital STEEZ. The title track for Rudebwoy was apparently released back in September, but it somehow slipped under my radar until this week. However, I'm happy to report that it's just as good, if not better than the other two singles. I can't wait for the album. It's dropping on March 6th, so keep your eyes peeled for that.
Zodiac Cognac by 
Psypiritual
produced by 
The Lasso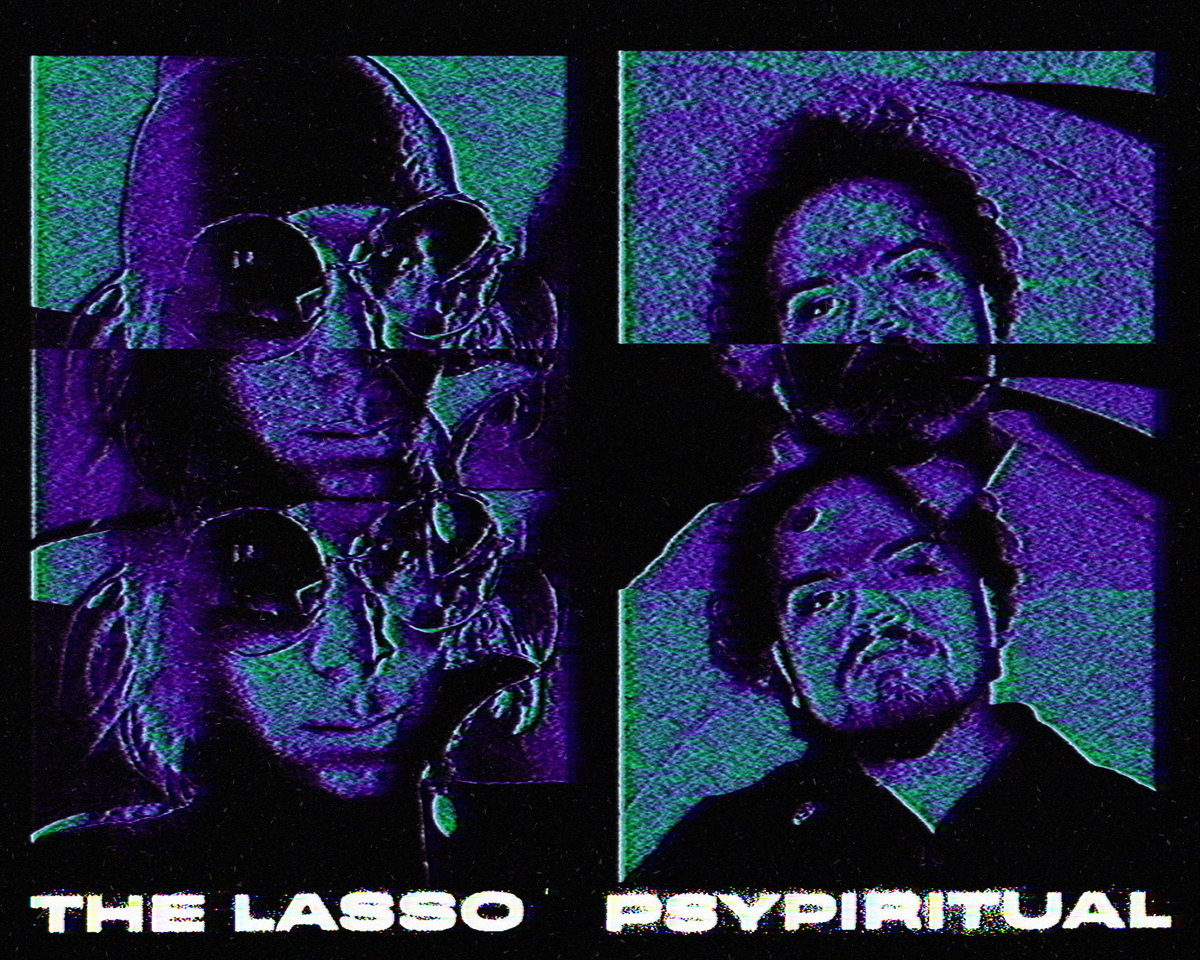 Honestly, I think I might like this track even more than the one Psypiritual & The Lasso released in Week 4 of 2020. The Lasso's production here is just as amazing as always, and Psypiritual fits over it perfectly. I feel like this would be a good song to listen to first thing in the morning while you're eating breakfast as the sun rises. It's just a really laidback, chill song. Psypiritual has a very smooth & reserved delivery, along with what sounds like kind of a muffled filter over his voice. His writing throughout the song is very good, but the final verse is where I was most impressed.
Couldn't explain with 10 rhymes, 9 pianos & 8 chimes
7 quarter ounces, 6 64's bouncing
5 mountains, 4 hands & 3 mouths's
Takes 2 + 1 just to go to counseling
I like the opening quatrain, and the first verse is great too. I really don't have any gripes with this track. I'm just ready for the full album at this point. I swear Mello Music Group can do no wrong. This shit is fire.
Thursday, January 30th
Dem Know by 
Childish Major
featuring 
BEAM
Childish Major is an artist who I've had my eye on ever since he blew up with his work on Rocko's smash hit, U.O.E.N.O. I immediately knew he was a super talented producer, and then I became even more impressed with him when I heard a couple singles from him called Catfishin' & Childish. I even reviewed his collaborative extended play with Matik Estrada around the time that I started this blog. It's probably deleted by now because I hate a lot of my early reviews, but I remember liking a good amount of the material from that project as well. I never got around to hearing his Woo$ah project from 2017, so I didn't know that he was an actual rapper until hearing the latest version of the GRAMMY nominated Dreamville compilation. I'm pretty sure he also released an album last year that I haven't gotten around to listening to yet. Anyway, I'm saying all this to let you know that I really like Childish Major, even though I was a bit let down by his work on the aforementioned Dreamville project. This latest single is very good though. I think I prefer him as a singer personally, but this was definitely a satisfactory performance. The content isn't super interesting or relatable to me, but I think it's well executed. He's definitely a competent MC. His flow was cool, and none of the lines were bad to me. I'm not familiar with BEAM, but based on his fantastic hook here, I'm assuming he's an Afrobeat or Soca artist. I really enjoyed his contribution to this song. If I had to guess, I'd say Childish Major produced this song himself, but I'm not completely sure. The beat is great though. Honestly, there's really nothing I don't like about the song. I like the carefree, celebratory attitude of the song a lot. It's really dope. Shoutout to Al Pham for directing the great music video too. Check it out.
Sudden Death by 
Quelle Chris

 produced by 

Chris Keys

&

Quelle Chris
Over the course of the 2010s, Quelle Chris steadily became one of the best, most promising Hip Hop artists in the industry, and it all came to a climax in 2018 when he released a collaborative album with Jean Grae, which was my second favorite album of the year unless I'm forgetting something. In 2019, he released another amazing album called Guns. I'm a huge fan, so I was excited to see this latest single from him in my subscription box on Thursday. It's produced by Chris Keys, who he's done a lot of work with in the past. Chris Keys produced Quelle Chris' entire 2015 album, Innocent Country, which was a dope project. This single ended up being far different from what I was expecting though. He's singing throughout this entire track, and his vocal style is pretty high pitched and quirky. The only thing I can really compare it to is Whathegirlmuthafuckinwannadoo by The Coup & Janelle Monáe. The vocal style is kinda similar in my opinion. Not really though. Actually, it's a lot more like something Matt Martians would do now that I think about it. That's probably the most accurate comparison I could ever come up with. This shit is fire though. He's clearly not trying to sing his heart out like fuckin' D'Angelo. It still sounds really good to me. The production here is really what stands out the most though. This piano-driven instrumental is absolutely gorgeous. I feel like I'm sinking into a bed of sound whenever I listen to this track. It's awesome. I love the music video too. Everything about the song is fire. I love it. It's definitely one of my favorite singles of the year so far. Don't sleep on it.
I Don't Age by 
Royce da 5'9″
I think this is one of the better singles that I've heard from Royce's upcoming album. I still think Field Negro is the best song he's released in the past couple years, but I like this new track more than Black Savage & Overcomer. With that said, it's not perfect. I wasn't really crazy about the beat at first, but it slowly grew on me. Royce killed this shit. I saw a comment from someone saying that they need Jay-Z on the remix, and now I can't unhear that. I feel like Jay would fit on this track like a glove. Not only does Royce mention cocaine several times throughout this track, but I just feel like Jay-Z would fit really well over this beat. It's not the best beat I've ever heard, or even the best beat I've heard from Royce, but, as he said himself, "It's not about making the best beat; it's about making the right beat." I feel like this beat just works. Of course, Royce murdered this track.
My brethren, I'm not a legend, I'm not a vet
Do not address me as second, I'm the best
You niggas always sleepin', I'd rather stay woke
They say you are what you eat, but I never ate G.O.A.T.
Honestly, the only issue that I really have with this song is the way it ends. It feels very undercooked for some reason. It just seems like the song kinda fizzles out without any true climax or a satisfying conclusion. It almost felt more like a radio freestyle than a fully fleshed out song. I obviously still really like it since I said it's my favorite single from the album so far, but that is a nitpick that I had to bring up. It's definitely a great song though. Check it out.
Friday, January 31st
Rogue Wave by 
Aesop Rock

 produced by 

Aesop Rock

&

James Lynch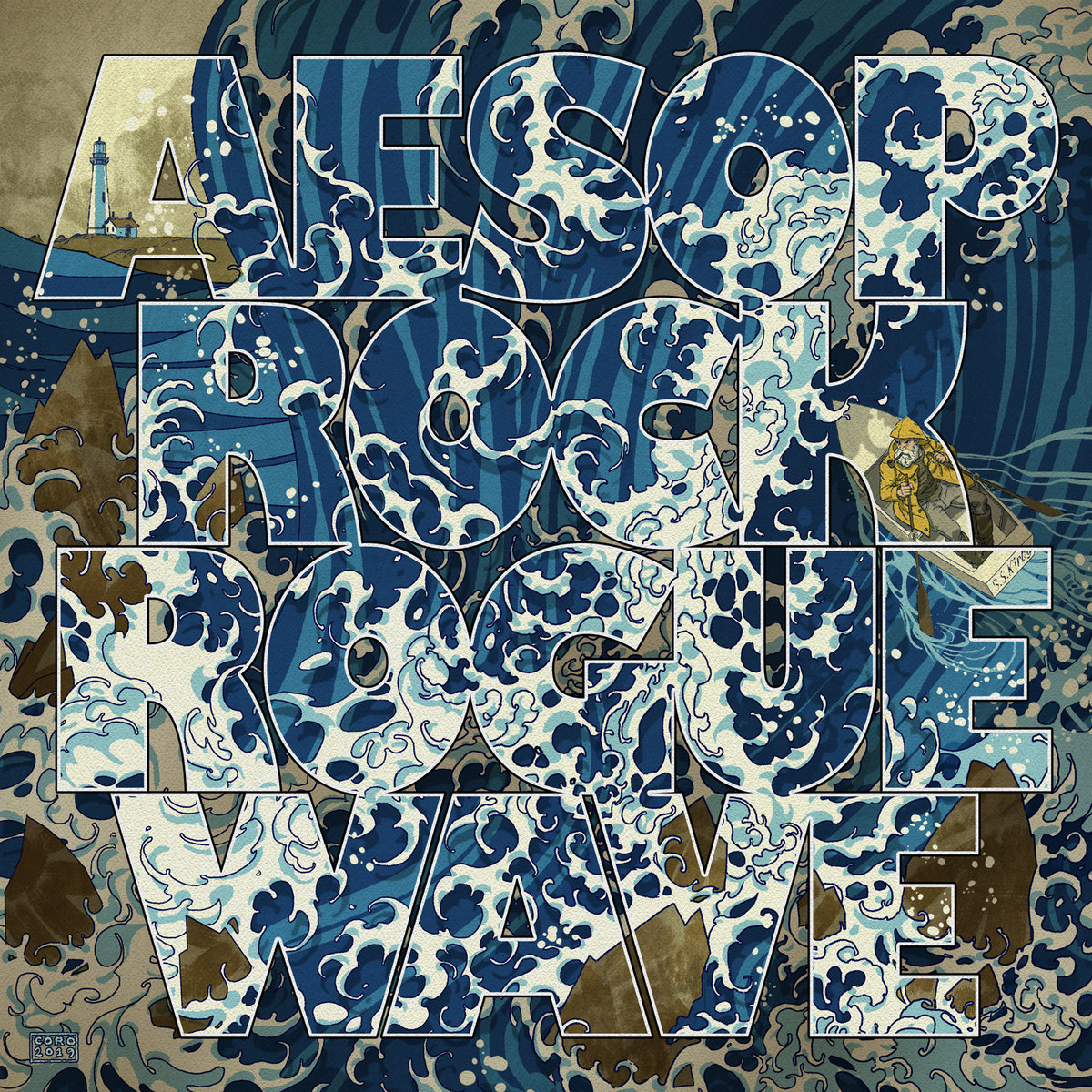 A good friend of Aesop Rock named Kurt Hayashi recently passed away. He's the guy who did the music video for Hot Dogs. This song was released just a few days after Aesop posted something on Instagram about it. A portion of the proceeds from this track go to Mr. Hayashi's family, so check out the available merchandise for it if you fuck with the song. Anyway, I think this song is fucking amazing. I was super excited when I saw it in my subscription box, especially since I loved Malibu Ken so much. I thankfully didn't end up being disappointed at all. I don't think this is a single for an upcoming project. I'm pretty sure it's just a loose track, similar to Klutz, as well as the aforementioned Hot Dogs single. This is my favorite one out of those three singles though. Aesop Rock fucking slaughtered this shit, man.
We take it where the warlocks lock horns, soda pop, popcorn
Top notch gore set to Bach over fog horns
Snotty nose, clogged pores, fork in his heart
Back away or catch a halo made of orbiting stars
Yeah, transform in the dark
Got a dog nose sniffing out the source of the snark
I really like the way this song is structured too. Sometimes when a rapper chooses to go for this stream-of-consciousness style where the whole song is just one verse, it can feel a little undercooked. It only works in cases like this where the verse is super impressive and lyrically dense. He fits perfectly over this production, and the additional guitar contribution from James Lynch was a very nice touch. This is definitely one of my favorite singles of the week. Even the music video is dope. I remember listening to an interview between Open Mike Eagle & Aesop Rock in which he talks about how he went to school for visual art and considers himself a failed artist. I think that interview was probably done around the time that The Impossible Kid was released. I eventually started seeing him display some of his drawings on Instagram, and was super impressed. The dude is actually a really skilled artist, and I wish I could draw like he does. Although to be fair, I don't like drawing classes. I took one during my first semester of college, and I failed because I never went to class. I just don't really like the rules and technicality that come with that kinda thing. I just like doodling random shit that I pull out of my brain. Most of my drawings are just doodles of deformed human beings and weird monsters. I get bored when I have to do photorealistic pictures of a house or some shit like that, but that's neither here nor there. Anyway, the music video for this song is basically a shit ton of Aesop's drawings stringed together in a video format, and it came out really cool. Check that shit out, and do not sleep on this song. It's dope af.
Young Lordz by 
ElCamino
produced by 
38 Spesh
This is the first single from ElCamino's upcoming album, Martyr's Prayer. It's entirely produced by 38 Spesh, and is scheduled to be released on February 21st. I still haven't ever listened to an ElCamino project yet, but I plan on listening to ElCamino 2 & Where's My Pyrex? before checking out the upcoming album. Based on almost every feature I've heard from him, I think he's a very talented MC, so I'm looking forward to that shit. Anyway, this song is great. The production is very nice, and ElCamino's performance is really good. His verse was dope, and I even like the little hook he spit at the end. I kinda wish there was more than just one verse, but the song is still enjoyable to me. I fuck with it.
Hand of God by 
Sa-Roc
produced by 
Sol Messiah
I first became familiar with Sa-Roc when she was featured on a song by DJ EFN called Power, and she really stood out on that track. I thought she killed her verse, so I decided to keep my eye on her. Then, some months later, she actually signed to one of my favorite labels of all time, Rhymesayers Entertainment, which was really exciting. This had to have been at least two years ago, or maybe even three. She's been releasing a lot of loose singles ever since joining the label, and I was starting to wonder when she would finally release a full project. Thankfully, this new single has been described as "a bridge to her upcoming Rhymesayers debut album," so that's dope. Anyway, the song itself is fire. I knew I was gonna love it as soon as I heard the opening quatrain.
My mic is like my only highlight in my life some days
I testify in two 8s like saints on Sundays
'Cause I been through the sewage & come back unfazed
Now my music's my temple of worship, so come praise
The entire song is just really well crafted too. It's not just good rapping over a boring beat. Sol Messiah's production here is great, and the sung hook is really good too. The song actually has three full verses too, which feels like it's becoming more and more rare every day. I think this song is awesome, and I'm looking forward to more material. Don't sleep on this one.
I Bleed Blue by 
NDNI
featuring 
JMtheProdigy
NDNI is a duo from New York comprised of ANDY MUSA & PHNTMSKY. I became familiar with them some time last year. The first song I ever heard from them was called Clouding My Head, and I was actually shocked by how great it was. It seemed to be one of the first songs they ever released, so I wasn't expecting it to be as polished and addictive as it was. Thankfully, every song they've gone on to release has also been very good, including this one. I haven't found any production credits for the material they've released, so I'm assuming they always do it themselves, which is very impressive. However, it sounds like the producer tag on this song said "P. Soul on the track" or something like that. I don't know. The beat is great though. The first two verses on this track are handled by Andy Musa and PHNTMSKY respectively. At least, I think they are. I might have their voices mixed up. I don't know. I think Andy Musa had my favorite performance on this track, but all of the verses are good, including the featured verse at the end from JMtheProdigy, who I'd never heard of before listening to this. He did a good job. This single came alongside the announcement of an upcoming EP called Lifted, so I'm really looking forward to that. One thing I appreciate about NDNI is that they don't sound like everyone else. A lot of times when I try to check out a more obscure artist they just seem like they're c-tier clones of more popular acts, or like they're drowning in influences. I feel like NDNI take inspiration from other musicians without coming off like biters. They're pretty unique in my opinion. Even if they are heavily influenced by a particular artist, it's not like they're getting that influence from a super trendy artist that everyone else is copying. Along with SaVon, I think they're probably one of my most exciting obscure musical discoveries in the past year. Don't sleep on them. They're dope.
a noite by 
wun two
featuring 
Anthony Drawn
This is the latest single from wun two's upcoming album, O Cavalo Vermhelho, which is set to release on March 13th. At this point, there's really not much I can say about wun two that I haven't already said in previous weeks. I'm just ready for the album now. wun two is very consistent with his sound, so you pretty much always know what you're gonna get. I don't have an issue with that though because he's so good at it. Every beat he's dropped this year has been great, and this one is no exception. I'm not really familiar with this Anthony Drawn guy, but I'm assuming he's responsible for the saxophone contribution. I might be wrong about that though. I don't know. Definitely check this track out if you're into super chill, laid back, mellow, relaxing, lo-fi production. It's dope.
Saturday, February 1st
#PRAYFORTHESHOOTER by 
SHADI
produced by 
lito
SHADI released what is quite possibly the weirdest Hip Hop album I've ever heard last year, so I was surprised by what I heard when I followed his Soundcloud page in the second half of 2019. I don't think his style of rapping is that different on his Soundcloud material from the stuff on You Can't Hear Me, but the production is completely different. Although, now that I'm thinking about it, I guess it makes sense since he's not rapping over his own beats here. Anyway, instead of the super unorthodox, wacked out style that was on the aforementioned album, the beats that he spits over on his Soundcloud songs are more typical Trap & Drill style instrumentals. Most of the lyrics are super aggressive and hostile as well. All of the songs have been cool up to this point, but this one is my favorite by far. I think the main reason I like this one so much more is just because I love the beat so much. These kind of songs aren't typically my cup of tea, but I can't deny that this shit right here "slaps," as the other kids my age would say. This just has me wondering what SHADI's next full length release will be like because this is completely different from his latest album. I'm looking forward to it though. This is dope.
---
As always, if I didn't write about a single that was released this week, it's because I either didn't hear it, or I just didn't like it. For anyone wondering, the thumbnail for this post is a coronavirus. That seemed like the most relevant news story for me this week. Anyway, I have to apologize for how slow things have been with this blog over the past few days. Things should be back to normal now. Those Eminem albums really did a number on me, so I needed some time off. ¯\_(ツ)_/¯